Finding The Best Minneapolis Personal Injury Lawyer For You
We love living in Minnesota, but we know our state is not immune to danger. There is no shortage of ways to get hurt while enjoying all the Land of 10,000 Lakes has to offer. Whether you've been injured in a serious car accident, attacked by a vicious dog, suffered an injury at work, or harmed by medical malpractice you need an experienced personal injury attorney looking out for you.
You need Nicolet Law Accident and Injury Lawyers!
Choosing the right Minneapolis personal injury lawyer for you can mean the difference between dealing with a pile of medical bills on your own and having the resources you need to get well and put the pieces of your life back together after an accident.
We offer compassionate and aggressive legal representation from the start, so you can focus your energy on what truly matters: your recovery and your family. Let us take the legal burdens off your shoulders. Our Minneapolis personal injury attorneys will handle the insurance companies, the negotiations, the paperwork, and any other obstacles that arise.
With Minnesota offices in Minneapolis, Woodbury, Duluth, and Hibbing, Minnesotans from the metro, the north shore and the range can all turn to the proven advocates of Nicolet Law for the representation and counsel they need. Call 1-855-NICOLET anytime to schedule your free initial consultation.
You are never under any obligation to hire us when you come in for a consultation. We simply want to meet with you, listen to your story, and offer you the advice and guidance you need to explore all your legal options.
Call us today to get the answers to your personal injury questions. We are here to help!
What Is A Personal Injury Attorney?
A personal injury lawyer, at its core, is a lawyer who represents people who have been injured due to the negligence of others. They help injury victims and their loved ones navigate the complex legal and insurance processes for obtaining financial compensation for damages such as pain and suffering, medical bills, rehabilitation costs, lost earnings, property damage, and more.
More broadly speaking, the right personal injury lawyer can function as a counselor, a support system, and even a friend as you go through a very difficult time in your life post-injury. You can rely on a personal injury lawyer to deal with the insurance company, legal forms, and schedules so you can focus on doing everything in your power to rebuild your life after a serious injury.
It's not an exaggeration to say that choosing the right personal injury lawyer can make the difference between having the financial resources and personal support you need to make things right and being left alone to the whims and profit motive of the insurance company. It's crucial to make sure you have an advocate you can trust to look out for your best interests and help you build the foundation for a better future as you recover from your injuries.
A personal injury lawyer can help you with a wide range of injury claims, including personal injury cases stemming from:
What Should You Look For In A Minneapolis Personal Injury Lawyer?
"Russell handled my dog bite case with the greatest professionalism and care. He and his staff will always have my gratitude and praise. Thank you Nicolet Law !"
"
Eureka!! All of my questions were answered and although my situation doesn't warrant legal representation I am moving forward with quality resources and the added confidence that I received know
ledgeable and professional advice.
"
Finding the right attorney to handle your personal injury claim is a very personal thing. A perfect personal injury lawyer for one person may be the entirely wrong personal injury lawyer for another person who has suffered a similar injury.
One thing that remains the same for everyone is the need to find a lawyer with the right skills, knowledge, and experience to effectively pursue their personal injury or wrongful death claim. They must be able to confidently answer your personal injury questions and set your mind at ease about the process in front of you.
Once the threshold has been met for legal skills, knowledge, and experience, finding the right personal injury lawyer is about finding a lawyer who is the right fit for your unique personality and the specific circumstances of your case. For example, if you despise small talk it wouldn't make sense to choose an attorney with a penchant for being chatty. Likewise, if you get peace of mind from having your questions answered quickly it wouldn't make sense to choose a lawyer who is frequently unavailable to take your calls.
An initial consultation is a great way to get to know a personal injury attorney before committing to choosing them to represent you. Almost all personal injury lawyers offer a free initial consultation. During your consultation, in addition to getting a sense for their communication style and personality, it's important to ask questions such as:
What is your approach to settlement negotiations vs. going to trial?
Do you have personal injury trial experience?
Have you handled any cases like mine?
Have you achieved positive results for people in my shoes?
Do you have experience with workers' compensation? (important in workplace injury cases that may have a personal injury and workers' compensation component)
Beyond your personal impression of a prospective attorney, you can take a look online to learn more. For example, have they been recognized for their accomplishments by organizations such as Super Lawyers? Are their reviews or testimonials available from past clients that speak to issues of importance to you?
Some of Our Personal Injury Case Results
<iframe width="200" height="113" src="https://www.youtube.com/embed/58fjnvHinfM?feature=oembed" frameborder="0" allow="accelerometer; autoplay; clipboard-write; encrypted-media; gyroscope; picture-in-picture; web-share" allowfullscreen title="Minnesota Personal Injury Claims in 10 Steps | Nicolet Law"></iframe>
Some personal injury attorneys do not see the true struggles of injury victims, and they turn down cases because they do not believe they are worth their time. At Nicolet Law Accident & Injury Lawyers, we look past initial impressions to get to know your situation and understand the many ways your injury affects your life.
We also have substantial resources that allow us to dig deep and prove claims that other firms would not be able to prove. The following is a small sample of some of our past successes for injured clients. While these past results are never a guarantee of future results, we believe that they illustrate our dedication to success for our clients.
One client received an offer of $5,000 after injuries from a slip and fall accident, and another law firm suggested that she accept the offer and move on. Our investigation revealed the building had a defect that resulted in slippery floors, and we recovered almost $200,000 for her losses after filing an injury lawsuit.
A woman believed she suffered injuries due to errors by doctors during a medical procedure, but another law firm rejected her case. Once we learned the story of what happened, we knew something was not right, and we uncovered evidence of medical mistakes, which led to a six-figure settlement for the client.
An intersection accident resulted in injuries and vehicle damage for our client, and she and her passengers believed that the other driver ran a red light. However, the other driver's insurance company refused to offer anything to compensate her. Once we were on the case, we collected proof that the driver was texting and driving and received a settlement for our client's losses.
A driver hit our client as she was walking in a crosswalk, and the insurance company offered less than her medical bills were worth. After one law firm turned her down, our team filed a personal injury lawsuit on her behalf, and she received a settlement not only for medical bills, but also for wage loss and pain and suffering.
All in all, Nicolet Law Accident & Injury Lawyers helped over 3,000 injured clients over 14 years. We recovered more than $40 million for our clients in settlements and awards, and we are nowhere near finished. If you want an injury law firm that will take your case seriously and that the insurance companies will take seriously, contact us today.
<iframe width="200" height="113" src="https://www.youtube.com/embed/_pI1knU7REA?feature=oembed" frameborder="0" allow="accelerometer; autoplay; clipboard-write; encrypted-media; gyroscope; picture-in-picture; web-share" allowfullscreen title="Minneapolis | Minnesota Personal Injury Lawyers | Nicolet Law Office"></iframe>
Common Minneapolis Personal Injury Cases We Handle
Accidental injuries can happen in countless ways, many of which are preventable. Our firm takes on injury claims stemming from many types of accidents, including the ones below. If you suffered injuries in any accident in which you believe someone else was to blame, never hesitate to reach out to us directly to discuss a possible case.
Minneapolis Car Accidents
Even when there seem to be fewer vehicles on the roads, traffic crashes keep increasing in and around the Minneapolis area. Along with many other localities across the country, our city launched its Vision Zero program, aiming to reduce preventable traffic fatalities to zero through safety awareness efforts.
While car crashes can happen anywhere, reported injury-causing accidents have a high concentration on certain streets in Minneapolis.
Some of these streets include:
Lowry Avenue
Lake Street
University Avenue
Central Avenue
Washington Avenue
Hennepin Avenue
Broadway Street
Further, lower-income neighborhoods have a higher percentage of reported accidents, as only nine percent of the streets in the city see 70 percent of injury or fatal crashes. These streets might have no turn lanes or higher speed limits, and the city is looking to increase safety in these areas. In the meantime, the city reports that people of color continue to experience a greater impact from traffic crashes than other demographics in Minneapolis.
Vision Zero reports also indicate that five unsafe behaviors lead the causes of crashes in Minneapolis:
Speeding
Running red lights
Distracted driving
Failing to yield when turning
Driving under the influence of drugs or alcohol
When drivers engage in these types of behaviors and cause harm to others, those negligent drivers should be fully liable for the losses of injured victims. Our team helps to seek compensation for car accident victims to help increase safety and obtain justice for those who suffer injuries due to dangerous drivers.
Minneapolis Pedestrian and Bicycle Accidents
The Minneapolis Vision Zero program also focuses on reducing pedestrian and bicycle accidents, injuries, and deaths, as these are a major problem throughout the city. Cyclists and pedestrians make up a disproportionate percentage of severe injury or fatal crashes.
Consider:
Cyclists make up four percent of trips in Minneapolis, but 16 percent of severe traffic injuries or fatalities
Pedestrians make up 15 percent of trips in Minneapolis, but 29 percent of severe traffic injuries or fatalities
Safety reports indicate that speed plays a major role in the risk of pedestrian and cyclist injuries and deaths, for example:
A pedestrian hit by a car traveling 20 miles per hour has an estimated 13 percent chance of dying or suffering a severe injury
At 30 miles an hour, the chance increases to 40 percent
At 40 miles an hour, the chance increases to 73 percent
Since speeding is a major problem in many parts of the city, this is a contributing factor to the number of pedestrians and cyclists who suffer harm on the roads in Minneapolis.
When a negligent driver hits you while you are walking or riding a bike, you need the right legal team on your side, and you should contact our Minneapolis personal injury lawyers immediately.
Minneapolis Truck Accidents
Commercial trucks are a mainstay of our society, as we rely on stocked shelves in our stores and online orders delivered straight to our homes, among many other goods that these trucks transport across the state and country. Problems arise when these heavy trucks collide with smaller vehicles or otherwise cause chain-reaction crashes that result in serious injuries.
In a recent year, the Minnesota Department of Public Safety reported the following:
5,369 crashes involving commercial trucks
1,431 people suffered injuries in truck accidents
56 people died in truck accidents
The largest percent of truck accidents happened on interstates or state highways, but many crashes also occurred in residential neighborhoods or rural areas surrounding the city. The reality is that anywhere you see trucks driving is a possible location for a commercial truck crash and life-changing injuries.
Many truck accidents happen due to driver error, but drivers are not the only potentially liable parties. Other parties that might be responsible for compensating injured victims include trucking companies, third-party cargo loaders, maintenance crews, or truck manufacturers. These investigations and claims are complicated, so you want an experienced personal injury firm on your side right from the start.
Other Vehicle Accidents
While cars and trucks are the most common vehicles on our roadways, we also assist clients injured in other types of vehicle crashes.
These include:
Boating accidents
Snowmobile accidents
Each vehicle has unique risks and common injuries that result from crashes. Seek medical attention whenever you suffer injuries and, when your health is stable, let our personal injury lawyers in Minneapolis evaluate your legal rights.
Minneapolis Slips and Falls
You might not think of a slip and fall as a serious accident, but this type of incident can result in surprisingly serious injuries, including spinal injuries, concussions, fractures, and more. When a property or business owner is responsible for causing your slip and fall because they allowed hazards to exist on the premises, they should also be responsible for covering all of your injury-related losses.
There are many risks of slip and falls in the Minneapolis area, such as:
Liquid spills on the floor of Lunds and Byerlys grocery store
Items left on the floor in a store in Mall of America
Snow and ice getting tracked into Costco
Slippery or sticky floors in the U.S. Bank Stadium
Worn tile in the lobby of the Grand Hotel Minneapolis
The reality is that wet floors, debris in walkways, or overly worn flooring can exist in nearly any environment if management or owners do not properly inspect and maintain the premises.
Proving that a business was negligent and obtaining an insurance settlement can be challenging, as many companies or property owners will fight liability. You need an experienced Minneapolis personal injury lawyer to take on your claim.
Nursing Home Neglect and Abuse
There are about 75 nursing homes and long-term care facilities in the Minneapolis area, many of which are becoming overcrowded due to the high percentage of the population that is reaching senior status and requiring full-time care. As this happens, nursing home staff might be overworked, undertrained, and often underpaid, which can lead to problems within certain facilities.
When your loved one moves into a facility, you expect them to receive the care they need, especially for the high price tag. Unfortunately, many family members notice signs of possible mistreatment of their loved ones, which can include nursing home neglect or abuse.
Suspecting that your parent or another family member suffered injuries at the hands of nursing home staff can be distressing. First, make sure that your loved one is safe, and then contact our personal injury law firm for information about your legal rights and options.
Dog Bites and Attacks
Minneapolis is a pet-friendly city, and many households have one or more dogs. Even the nicest dog might suddenly react to something and bite someone unexpectedly, and dog bites can cause serious injuries. If you suffer injuries from a dog bite, seek medical attention if the dog broke through your skin even the slightest bit. Then, learn about your legal rights from our personal injury attorneys.
Minnesota holds dog owners strictly liable for injuries their dogs cause from bites or attacks. The owner does not have to be negligent, and the dog does not have to have a history of biting for liability to apply. As long as you were not trespassing or provoking the dog, you should recover financially for your medical bills and other losses from the dog owner. We can help you take the proper steps to do so.
Minneapolis Work Accidents
Whether you work for the University of Minnesota, a manufacturing plant, in business or financial services, or another one of Minneapolis's major industries, you likely do not leave for work expecting to suffer injuries. Unfortunately, many people do just that and need medical care and, often, time off work.
If you sustained injuries on the job, the process of seeking compensation is different from non-work-related accidents. This is because the Minnesota workers' compensation system provides benefits for injured or ill workers regardless of who was at fault for the accident. When you file a claim for workers' compensation benefits, you do not have to prove negligence, but you do have to prove that your injury was work-related.
In some cases, a third party unrelated to your employer might be responsible for causing your work injuries. This might be the case if equipment failed due to a manufacturing defect or a driver hit you while you were on the road as part of your job. Our attorneys can identify when there are multiple sources of recovery for you, and we can help file both your work comp claim and third-party injury claim.
<iframe width="200" height="113" src="https://www.youtube.com/embed/UWQcllBhM6A?feature=oembed" frameborder="0" allow="accelerometer; autoplay; clipboard-write; encrypted-media; gyroscope; picture-in-picture; web-share" allowfullscreen title="Wisconsin &amp; Minnesota&#39;s Award-Winning Injury &amp; Accident Lawyers | Nicolet Law"></iframe>
When Is It Time to Call Our Minneapolis Personal Injury Attorneys?
While you are likely focusing on your physical recovery from your injuries, you do not want to wait to get started on seeking your financial recovery. There are time limits if we need to file a lawsuit in your case, and evidence can weaken or disappear over time. Let us evaluate your rights as soon as possible.
Never let another law firm rejecting your case get you down if you know something is not right. You have nothing to lose by contacting our law firm today.
What Sets The Best Personal Injury Law Firms In Minneapolis Apart From The Rest?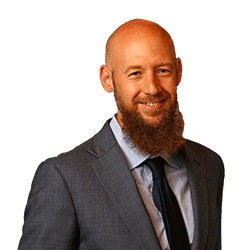 The best personal injury lawyers in Minnesota are ready for everything. Personal injury cases can go down many different paths and a successful injury attorney must be able to adjust on the fly to achieve the best possible outcome for their client. Practically speaking, that means the best attorneys have the skills and experience necessary to negotiate a settlement with the insurance company or – when they refuse to negotiate in good faith – take a case to trial to maximize compensation for medical bills, pain-and-suffering, lost wages, and other damages.
While the best Minnesota personal injury lawyers can succeed at the negotiating table and in the courtroom, the less successful attorneys are often lost once a quick settlement fails to materialize. Even if a quick settlement is possible, chances are that settlement is a better deal for the insurance company than you and your family.
These factors apply to all types of personal injury cases, such as those stemming from motor vehicle accidents, slip-and-fall accidents, and workplace accidents.
Minneapolis Personal Injury FAQ
In Minneapolis, personal injury cases can cover a wide variety of scenarios. People suffer injuries from various sources, though personal injuries result from someone else's careless actions. If you or one of your loved ones suffered an injury because someone else caused an accident that involved you, you likely have a valid personal injury claim.
Dealing with personal injury claims is a long and difficult process. Many who suffer from serious injuries have a very long road ahead to get to recovery, which doesn't even take into account the serious issue of paying for medical expenses and trying to get back to work. If you have been involved in a serious personal injury-causing incident, don't hesitate to seek support.
In the following paragraphs, we have answered many of the most commonly asked questions surrounding personal injury accidents and claims.
Q: What Are Common Causes of Personal Injury Accidents?
A: Personal injury accidents occur for a variety of reasons in many places throughout Minneapolis. Most people immediately think of a car accident when they think of a personal injury, but many other cases qualify as personal injury claims.
The most common causes for personal injury claims are accidents such as:
Car accidents. In Minnesota, for example, over 80,000 traffic accidents take place a year, which has led to hundreds of deaths and tens of thousands of injuries for those involved. Car accidents usually occur because of distracted driving, speeding, or driving under the influence.
Truck accidents. Similar to car accidents, truck accidents usually involve a large trailer truck like a semi or a tractor of some kind. Truck accidents are often devastating to those involved as large trucks can easily crush smaller vehicles. Truck driver fatigue, distraction, and mechanical issues cause most truck accidents.
Motorcycle accidents. Just like car accidents and truck accidents, motorcycle accidents occur often on busy roadways. They commonly happen when drivers of cars or other vehicles don't notice motorcycles driving around them and end up hitting them.
Bicycle or pedestrian accidents. While bikers and pedestrians are much smaller and less protected than drivers of cars and other vehicles, they are still required to share the same road spaces. In some cases, drivers may not notice pedestrians and bikers or may be driving too fast to stop and show them proper deference.
Slip and fall accidents. Every year, falls in business spaces result in at least eight million emergency room visits around the United States. When a business owner or manager leaves a danger in their business that could lead to someone slipping or tripping and falling, they could easily cause a slip and fall accident.
Dog bite accidents. Sometimes, owners of dangerous dogs refuse to put safeguards in place to protect others from their pets. If those dogs end up biting and injuring someone, their owners can be held responsible.
Wrongful death accidents. Wrongful death accidents are most often the result of car or truck accidents. However, they can also result from work accidents or other similar situations. A wrongful death happens whenever someone causes the death of another by causing a serious accident.
These are the common causes of personal injury claims. However, other situations might cause personal injury accidents. No matter what you've suffered that has led to your personal injury, you can pursue a claim if you get in touch with a personal injury attorney who can guide you through the process.
Q: How Do I Know If I Have A Personal Injury Claim?
A: Determining a personal injury claim can be challenging. Most people talk to a lawyer after a serious personal injury caused by an accident to determine if they have a claim. A few personal injury laws can help you prove your claim in a court of law.
The four criteria for a personal injury claim require the plaintiff to:
Prove that you were owed a duty of care. The responsible party in your accident owed you some measure of care, either because you were driving on the same roads or because they invited you onto their property, for example. You have to prove that the person who caused the accident was the same person who owed you some duty of care.
Prove they breached their duty of care. You have to show that the person who caused your accident allowed it because they breached their duty and acted negligently.
Prove that the breach caused the accident. You must be able to show without doubt that the accident that occurred was a direct result of the other person's breach of duty.
Prove the accident caused serious damage. You can't claim any compensation for an accident that didn't actually cause you any damage. You have to prove that you suffered physically, financially, and even mentally to have a solid personal injury claim.
If you can meet and prove those four criteria, you likely have a personal injury claim. However, it's important to realize that there are a lot of ins and outs to proving such a claim.
You'll need a lot of evidence from:
Witness statements
Medical records
Medical bills
Bills for other property damage
Documentation of lost income
To make sure you get the evidence you need and can pursue a successful claim, reach out to a personal injury lawyer as soon as possible after your accident. The extra help will make things go much more smoothly as you gather evidence to prove your claim.
Q: How Will Insurance Affect My Personal Injury Claim?
A: Minnesota, along with several other states, is a no-fault state. This means that insurance is more complicated in a car accident claim than it is in other states.
In fault states, the person at fault for the accident generally must pay for damages they caused to other parties.
All drivers in no-fault states must carry Personal Injury Protection (PIP) insurance to pay for damages in minor accidents. Drivers must turn to their own insurance first to pay for any injuries and damages they suffered. Then, if they meet certain criteria, they can seek compensation from the responsible party.
In Minneapolis, for example, you can seek compensation from the responsible party if:
You suffered a permanent disability.
Your medical costs exceed $4,000 above what your insurance covered.
You suffered a severe disfigurement.
You are disabled for 60 days or more.
Someone died.
There is a lot of nuance in determining what counts as a permanent disability or disfigurement, of course. If you aren't sure how to categorize your injury, discuss the situation with a personal injury attorney who can tell you what does and doesn't count in a personal injury claim.
Obviously, your circumstances will dictate your claim. In some types of accidents, PIP insurance may not cover the injuries you suffered. In that case, always reach out to a lawyer for help to make sure you get the money you need.
Q: What Are the Common Damages I Can Collect From a Personal Injury Claim?
A: There are various types of damages you can recover from a personal injury claim. The exact types of damages will vary depending on the circumstances of your case.
The most common damages you might collect include:
Medical expenses. These include costs for emergency room visits, surgeries or other procedures, long-term therapy, and pharmaceutical prescription, among others.
Property damage expenses. If your car or some other property was severely damaged in the accident, you can seek help paying for its repair.
Lost income. This covers the time you took off of work to recover after your accident and injury.
Lost earning capacity. This covers the wages you could have earned in the future. This type of damage applies if you are unable to return to your previous position due to your injuries.
Severe disfigurement or scarring. This includes the shame and other lifelong struggles resulting from this type of injury.
Pain and suffering. This is anything you suffered due to your injuries.
Emotional trauma and distress. Every accident may cause distress and trauma, which varies in severity from person to person.
Loss of consortium. This covers relationships lost because of your injury.
Loss of life enjoyment. You may find you can't return to your previous habits and hobbies after a crash, which could result in serious hardship for you and your loved ones.
These are the common categories of damages to look out for in a personal injury claim. You may be able to recover others if the circumstances of your case are different. In wrongful death claims, for example, the parents, spouse, or children of the deceased can recover compensation for funeral and burial expenses, loss of services and support, loss of companionship, loss of parental guidance, and other similar damages.
To determine the damages you can recover, get in touch with an attorney. They can help you estimate the value of your damages and determine a possible recovery amount. The total amount you can recover will depend a lot on the circumstances, but many personal injury victims recover hundreds of thousands or even millions from their claims.
Q: What Do I Do After An Accident?
A: After your accident, you have a few options for how to get started on recovery.
To get the most from a personal injury claim, as soon as you suffer an accident:
Seek medical treatment. Always put your health and the health of others first.
Talk to the police, if applicable. Police won't attend every accident, but if they do, make sure they write up a report that you can use as evidence.
Talk to any witnesses. If you can, get their contact information and statements on what happened.
Take photos. Make sure you capture images of serious injuries and damages that you can use in evidence later.
Call your insurance company. You will need to seek support from your insurance after every accident to make sure bills don't overwhelm you.
Call a personal injury attorney. An attorney will help you decide if you can move forward with a personal injury claim to recover compensation after your accident.
If you take these steps immediately after your accident, the entire process will be a lot easier for you as you seek and recover the compensation you deserve.
Q: Do I Have to Hire a Lawyer for My Personal Injury Claim?
A: Yes. As outlined above, hiring a lawyer will make your claim so much easier to get through.
Personal injury lawyers are experts at negotiating favorable settlements for their clients. While you may not know how to deal with insurance companies or other attorneys fighting you for a settlement, personal injury attorneys have practiced it for years.
Personal injury attorneys are all about seeing justice done for their clients. They know you need to maintain focus on recovering, so they always do what they can to guide you to financial and physical support during the recovery process. They will also do all in their power to ensure you don't have to pay more than your fair share.
Most personal injury attorneys work on a contingency basis. They will not take money from you during the claim process. When you win the compensation you need, they will take only an agreed-upon percentage from your winnings as payment.
Let Our Minneapolis Personal Injury Lawyers Handle Your Case
An injury keeping you from working while the medical bills pile up can leave you feeling powerless. At Nicolet Law Office, we empower Minneapolis injury victims to step forward and get the full compensation they deserve for the damages they have suffered due to the negligence of others. We look forward to helping you obtain the resources you need to rebuild your life. Contact us today for a free consultation with our Minneapolis personal injury lawyers.
Minneapolis Office
43 SE Main St
Suite 500
Minneapolis, MN 55414
Phone: (612) 688-4459