Personal Injury Attorneys Serving Superior And Northwest Wisconsin
If you or a loved one has been harmed as a result of someone's negligence, it's important to understand your legal rights and options for making things right. The medical bills, physical pain and mental anguish are not going away on their own, and you should not be left to bear the burden alone after being injured through no fault of your own.
In the Superior and surrounding areas of Wisconsin, you can rely on the experienced Superior personal injury lawyers of Nicolet Law Office to pursue the full financial compensation you deserve for medical costs, pain and suffering, lost earnings and other accident-related damages. Having our skilled team looking out for your interests can make all the difference as you begin down the road to recovery.
We understand that a serious accident can result in life-changing injuries. For the last decade, we have devoted our practice to helping individuals and families avoid financial peril as they fight to get healthy. Whether you are suffering from financial hardship and are considering bankruptcy, or you have been injured in an accident by someone else's carelessness or reckless actions, the attorneys at Nicolet Law can provide the support you need.
We Are Dedicated To Supporting Our Community
Vehicle Accident Testimonial
"Things worked out for the better because once again the insurance company didn't do their job, and Russell kept on top of the laws. Things worked out for me on the better half just for the fact Russell knew his stuff more than the insurance companies. One of his famous quotes was, "unlike you, I keep on top of the Wisconsin statutes." I tell you what, when it's all said and done, you'll be glad you hired someone like Russell."
-Mark
Personal Injury Client
"Whenever I felt any bit of anxiety or stress, Russell took the question and he was able to walk me through it. Their whole office handles things so professionally. I always felt like I was important to them. I really believed that they really truly cared about me as a person not just my case."
Dana
Accident Testimonial | Nicolet Law
"I absolutely would give out ben's name to anybody just because he was so helpful and made me feel comfortable I never was nervous around him. He made me feel just like a normal person. I just like the felling that they were there for you when you needed them any time and he even would call at night, you know after hours and he's just always right there when you needed him."
Jill's UTV
Car Accident Testimonial | Nicolet Law
"They were quick to respond on my initial phone call and followed through and made sure that we were taken care of at all points. I think Russell had my best interest and my family's best interest at all times was the top line that he was concerned about and to make sure that we were taken care of."
Car Accident Client
Since the inception of our firm, we were dedicated to giving back through community involvement and charitable giving. Now that we are celebrating our 10-year anniversary, Nicolet Law Firm will be donating $10,000 to various charity organizations throughout the year. We call this the 10th Year Giving Program. We are proud to reach this milestone and understand that this accomplishment was only possible due to the great people in the communities we serve. This giving program is our way of saying thank you to our friends and neighbors, and helping to make our communities better places for everyone to live, work, and play.
To learn more about our community involvement or the firm's 10th Year Giving Program, we encourage you to visit those specific pages.
For help with your injury case, bankruptcy issues, car accident, motorcycle accident or truck accident-related needs, slip-and-fall accident issues or workers' comp and SSD questions, please contact our Superior office today.
Convenient Office Location
Our Superior law office is conveniently located near the intersection of U.S. Highway 2 and Tower Avenue. The area is easily accessible via Highway 35 (from the south), U.S. Highway 53 (from the east and southeast), U.S. Highway 2 (from the west/from the Duluth area), or via Interstate 535 (from the north).
In addition to our typical services, our Superior office also offers representation to injured dockworkers and others who qualify for claims under the Jones Act/Longshore and Harbor Workers' Compensation Act.
No matter what sort of injury you have suffered or financial difficulties you are facing, we are here for you and your family. We are the North Shore's injury and bankruptcy law firm.
Superior Area Landmarks
Pattison State Park – Nestled along the Black River, this park is home to Big Manitou Falls (Wisconsin's highest) and Little Manitou Falls.
Richard I. Bong Veterans Historical Center – Local museum provides an opportunity to learn about local war hero Richard I. Bong and view historic military vehicles and war relics.
Wisconsin Point – This scenic point along Lake Superior lies within the Lake Superior National Estuarine Reserve and is the world's largest freshwater bay mouth sand bar.
Personal Injury Compensation Explained
Contrary to the image of "ambulance-chasing personal injury lawyers," a personal injury attorney will help you seek financial resources that are specifically tied to the needs you have now and in the future as a result of the injuries you sustained. Personal injury damages cover your economic and noneconomic losses, such as:
Medical expenses: You don't need us to tell you that medical bills can pile up in a hurry and they're not cheap. A personal injury settlement or jury award can make sure you have the money to pay your accident-related medical bills now and far into the future.
Lost earnings: It's hard to make a living when you're injured, and keeping the lights on for your family is the last thing you should have to worry about at a time like this. A personal injury claim can result in compensation for your lost wages and lost future earnings. This includes compensation to cover lost income as a result of a job loss, reduced hours or having to switch careers as a result of your injuries.
Pain and suffering: This covers your noneconomic damages. It's harder to quantify your emotional and psychological trauma after an accident, but you deserve to be compensated for what you have been through as a result of someone else's negligence.
Superior Personal Injury FAQs
Because Superior, Wisconsin on the shores of Lake Superior, the area sees increased traffic during the summer months. Increased traffic means an increase in accident risks. And, because of the area parks and the winter weather, the risk of suffering injuries in a slip or trip and fall accident is higher throughout the year.
Both types of accidents could cause severe injuries and put you out of work for some time. In many cases, you can recover damages if another person's negligence caused the car accident or is the reason you slipped and fell.
If you suffered a personal injury in Superior, contact Nicolet Law Accident & Injury Lawyers.
What do I do immediately after an accident in Superior?
You should take several steps after an accident, if possible. If you can move without causing additional damage to yourself, call first responders and check on others who might have suffered injuries in the accident or incident. Take photos of the accident scene, making sure to get all vehicles involved if you were in a car accident, the cause of a fall for a slip and fall, or the reason for a workplace accident.
Obtain the contact information for anyone else involved in the accident or incident. If you were in a car accident, obtain the other driver's license, insurance, and registration information. Speak with witnesses to find out what they saw. You should also get a good phone number and/or email address for any witnesses.
Once the police release you from the scene, obtain medical attention, even if you feel your injuries are minor. Notify your employer if you suffered injuries in a workplace accident. Notify the property owner if you sustained injuries in a slip or trip and fall accident. For a vehicle accident, you can notify the insurance company, but only give it your contact information and your attorney's contact information.
Do I need an attorney for a Superior personal injury case?
When people try to settle claims, they often leave money on the table. Insurance companies know that the average person does not know the law nor the tricks that the insurance companies play and will do anything they can to protect their bottom line.
However, when an attorney deals with the insurance company, it knows it can't pull the wool over the attorney's eyes with its tricks. The insurance company also knows that an accident victim who retains an attorney is more likely to take his or her case to court if the insurance company offers a low settlement number.
How much does a Superior personal injury lawyer cost?
The initial case evaluation is always free. If we take your case, you only pay attorney's fees if we secure compensation for you.
How do I know if I have a Superior personal injury case?
If another person caused your injuries because of negligent actions or inactions, you might have a case. The Superior, Wisconsin personal injury attorneys at Nicolet Law Accident & Injury Lawyers look at the facts of your case during the free case evaluation and can let you know if we believe you have a case.
What kind of injuries could I suffer in personal injury cases?
Injuries depend on the severity of the accident. Any personal injury accident could result in several injuries, including:
Bumps, bruises, cuts, scrapes, and scratches.
Infection of open wounds.
Road rash.
Thermal and/or chemical burns.
Head, neck, and shoulder injuries.
Face and eye injuries.
Traumatic brain injuries.
Back and spinal cord injuries.
Internal injuries.
Sprains, strains, pulled or torn muscles, and other soft tissue injuries.
What kind of money am I looking at if I win my case?
The value of your case depends on the severity of your injuries. Injuries that cause long-term or permanent disabilities bring more because you have more medical expenses.
Recoverable damages include:
Past and future medical expenses and lost wages.
Replacement of destroyed or damaged personal property.
Funeral, burial, and/or cremation expenses if you lost a loved one in an accident.
Pain and suffering.
Loss of quality of life.
Loss of companionship and/or consortium.
Loss of use of a body part or bodily function.
Amputation of a digit or limb.
Excessive scarring and/or disfigurement.
What should I tell the insurance company?
You should only give the insurance company your contact information, the date and location of the incident or accident, and your attorney's contact information. The insurance company may twist your words in an attempt to deny your claim or to offer you a lower settlement amount. A lower amount might not pay all of your medical expenses, especially if your accident injuries cause permanent disabilities.
How long do I have to file legal action against the defendant?
In most cases, you have up to three years to file a personal injury lawsuit in Superior. However, it is better to file sooner rather than later, since you not only get the compensation you deserve sooner, but you'll remember more about the accident or incident if you file soon after the accident.
Contact Nicolet Law Accident & Injury Lawyers for a Free Case Evaluation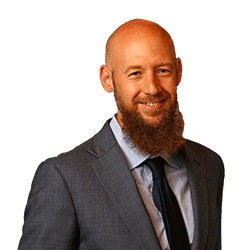 After suffering injuries or losing a loved one in an accident in Superior, the last thing you want to do is to fight with insurance companies. Let us fight for the compensation you deserve while you concentrate on getting well or take care of probate matters.
If you suffered an injury caused by someone else's negligence in Superior, contact Nicolet Law Accident & Injury Lawyers at (715) 226-6295 for a free case evaluation.
Superior Office
1200 Tower Ave.
Superior, WI 54880
Phone: 715-226-6295