Rochester, Minnesota, is most commonly known as the location of the Mayo Clinic. However, the city offers more than just world-renowned medical care. It's also full of shopping and dining experiences and several outdoor events. Unfortunately, hundreds of people die, and thousands are injured throughout Minnesota due to car accidents caused by negligent drivers.
If a Rochester car accident injures you and the costs exceed your personal injury protection (PIP) policy, you may seek compensation by filing a claim against the at-fault driver's auto liability policy.
An experienced Rochester car accident lawyer from Nicolet Law Accident & Injury Lawyers can explain this process to you and provide information about the services our legal team can provide to help you have a successful outcome for your claim.
Why Choose Nicolet Law to Help You With Your Car Accident Claim?
The legal team of Nicolet Law Accident & Injury Lawyers has spent decades helping the injured in Minnesota and Wisconsin fight the insurance companies for the compensation they need while being involved and active in the communities we serve. In an instant, a life or a family's life can be permanently altered due to injuries sustained in a severe car accident. We provide quality, personalized services through every step of the process.
A Local Firm to Meet Your Needs
While the internet has allowed people to obtain legal services from attorneys who live hundreds of miles away, the Nicolet legal team understands the importance of having a local law firm. Members of our team live in your community. We know the accident-prone areas, the hospitals that treat serious injuries, and we drive the same city streets.
We are pleased to provide local law offices in several Minnesota communities, including Rochester. Our Rochester office is conveniently located at 218 First Avenue SW, Suite 1, near the Mayo Clinic Hospital's Methodist Campus. We can provide you with a free case evaluation at our office. Call us today.
How Much is a Rochester Car Accident Claim Worth?
One of the most pressing questions after a person has been injured in a car accident caused by someone else's negligence is: How much is my claim worth? It is impossible to answer that question without knowing the details of your case and the expenses and impacts you've suffered due to your injury. There is no standard amount that is awarded to car accident claimants.
Instead, several factors can affect the value of your claim, including:
The severity of your injury. Minnesota is a no-fault state, meaning that vehicle owners must obtain and maintain a personal injury protection (PIP) policy with a minimum coverage limit of $40,000 to operate their vehicles legally on public roadways. This no-fault policy will provide coverage of up to $20,000 in medical costs and an additional $20,000 for income replacement and replacement services such as housekeeping. If your medical expenses exceed $4,000 or you suffered a permanent injury or a disability lasting more than 60 days, you can seek compensation by filing a claim against the at-fault driver's auto liability policy.
The amount of insurance the at-fault driver has. In Minnesota, drivers must obtain at least $30,000 for injuries to one person, $60,000 for injuries to more than one person, and $10,000 for property damage liability. If your damages exceed the driver's coverage, your attorney will investigate your case carefully to identify other insurance resources that can compensate you fully.
The presence of permanent injuries. If you suffer a permanent injury that impairs your ability to earn a living, your claim must account for the permanent loss of earning capacity and additional medical treatment the injury will require.
Your patience. Most car accident claims resolve through an out-of-court settlement. While settling your claim out of court is almost always faster than litigation, it is slower than the claimant needs it to be. Your attorney understands this but also understands that a claimant that is patient with the process and allows the attorney the opportunity to negotiate rather than jumping at the first offer the insurance claims adjuster makes will likely wait a bit longer to be paid but will receive a higher amount of compensation for their claim.
How Do Car Accidents Occur in Rochester?
One of the most dangerous local roadways is Highway 14, west of Rochester, on the way to Byron. As noted by Quick Country 96.5, the intersections along Highway 14 have seen many serious accidents in recent years, as there is too much traffic on the roadway. There are plans in the works to build an overpass at the intersection of Highway 14 and CSAH 44. Another local roadway that sees a lot of accidents is Circle Drive, which features several popular stores and restaurants, motor vehicle traffic, and pedestrians.
According to the Minnesota Department of Transportation, four main contributing factors lead to serious injuries and fatalities from car accidents across the state.
Those factors include:
Speeding causes more fatal car accidents in Minnesota than anything else. A speeding driver has less time to see and respond to obstacles and less vehicle control. A fast-moving vehicle will travel a long distance after the brakes have been pressed as the brakes have to work harder to pull the vehicle's weight to a safe stop. More than 170 people die each year in Minnesota due to accidents caused by speeding.
Unbuckled motorists. While not wearing a seat belt won't cause an accident, it won't offer protection from severe or fatal injuries. An additional 100 people die in car accidents yearly on Minnesota roadways because they weren't buckled up.
Drunk driving is the cause of around 75 deaths a year in Minnesota. As explained by the National Highway Traffic Safety Administration (NHTSA), alcohol impairment creates deficits in the functions of the brain that are needed for safe driving, such as the ability to track moving targets, maintain a single lane of travel, control one's speed, and make safe driving decisions.
Distractions result in more than 25 deaths a year in Minnesota. Driver distractions involve anything that causes the driver to take their hands from the wheel, their eyes from the road, or their thoughts from the task of driving safely.
Common Car Accident Injuries
Car accidents are, by nature, violent and chaotic events that can produce some of the most severe injuries a person can incur.
Common car accident injuries include:
Traumatic brain injuries
Spinal cord injuries
Injuries to internal organs
Burn injuries
Broken bones
Soft tissue injuries, such as whiplash
Traumatic limb amputations
Deep bruises and lacerations
Most of these injuries can result in thousands of dollars worth of medical expenses and significant time away from work or on limited duties as the individual recovers. Catastrophic injuries such as those occurring to the brain or spinal cord or the loss of a limb can result in a permanent loss of earning capacity and the need for additional medical treatment throughout the sufferer's life. Serious injuries also commonly produce serious psychological impacts, including physical pain and suffering, emotional distress, and loss of enjoyment of life.
"Russell handled my dog bite case with the greatest professionalism and care. He and his staff will always have my gratitude and praise. Thank you Nicolet Law !"
"
Eureka!! All of my questions were answered and although my situation doesn't warrant legal representation I am moving forward with quality resources and the added confidence that I received know
ledgeable and professional advice.
"
Fighting the Insurance Company for the Compensation You Need
Because so few people are eligible to file a claim against the at-fault party's liability insurance policy after a car accident in Minnesota, you would think the insurance companies would work hard to compensate for these claims. After all, the state's no-fault insurance requirement prevents all but the most severe claims from filing.
Unfortunately, paying out on claims resulting from their insured's liability is not part of an insurance company's business goals. They make their money by selling policies, not providing coverage.
When individuals seek compensation for injuries sustained in a Rochester car accident, they are generally met with one or more tactics that claim adjusters use to reduce the value of injury claims. These tactics include telling the claimant that they cannot seek non-economic damages for the psychological impacts of the injury, providing a ridiculously low settlement offer, and warning that if the claimant doesn't accept this offer, they will recover no compensation.
An experienced Rochester car accident attorney from Nicolet Law Accident & Injury Lawyers understands the games that insurance companies and their claims adjusters play and what those companies must do when considering the claim. The Nicolet legal team is committed to fighting for their clients to obtain the most available compensation for their claims.
If the insurance provider does not fairly compensate the claim, it can be filed as a lawsuit in civil court within six years of the date the accident occurred. A lawsuit is a legal complaint and a request for a trial in which a judge or jury can hear the case and determine the extent of the defendant's liability and the amount of compensation owed to the claimant.
What to Do After a Car Accident Injury
If you've been injured in a car accident in Rochester that a negligent driver caused, the most important thing you can do is seek medical treatment and follow your doctor's treatment plan. Hiring an attorney can allow you more time to relax and focus on recovering as your legal team begins gathering the documentation and evidence needed to prove your claim.
You can also do other things to help protect your claim's value, such as:
Promptly respond to requests for information from your attorney so they can keep your claim moving forward.
Keeping receipts, bills, and other documentation related to your injury can help justify the claim's value.
Journaling about your injury to track the level of pain you are experiencing, the frequency of your medical appointments, and other negative impacts you are experiencing due to your injury.
Avoid posting about your accident on social media, as these posts can be obtained and used against you by the insurance company, even if your posts are private.
After a Rochester Car Accident Injures You, Nicolet Law Can Help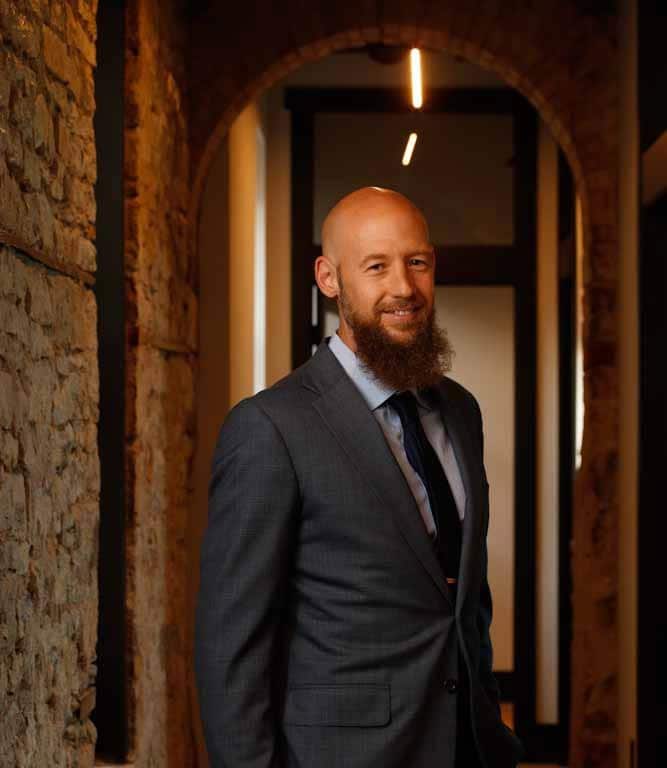 Car accident injuries can leave a person with serious and long-lasting injuries that can change their life. A Rochester car accident lawyer from Nicolet Law Accident & Injury Lawyers can help you understand the personal injury claims process that can be used to obtain the compensation you need to move forward with your recovery and your life. Reach out to a Rochester personal injury lawyer.
Explore your legal options with an experienced Rochester car accident lawyer from Nicolet Law. For a free case evaluation, contact us online or call our Rochester office at (507) 577-5411.
Nicolet Law- Rochester Office
218 1st Ave SW,
Suite 1 Rochester, MN 55901
Phone: (507)- 577-5411