New Richmond Personal Injury Attorneys
Accidents and injuries are painful enough for members of our New Richmond community, but the financial burden can be life-changing. Compensation, however, can offer a victim or their family some relief.
At Nicolet Law Accident & Injury Lawyers, our New Richmond personal injury attorneys are here to help our New Richmond neighbors with their personal injury cases. We serve many communities in Western Wisconsin, including New Richmond.
Nicolet Law Accident & Injury Lawyers is committed to helping New Richmond residents navigate the legal system when they file personal injury claims. If you suffered a personal injury in New Richmond, contact Nicolet Law Accident & Injury Lawyers at (715) 226-6164 for a free case evaluation.
Common Causes of Personal Injuries in New Richmond, WI
Motor Vehicle Accidents
Motor vehicle collisions make up most of the personal injury claims people file. According to the Wisconsin Department of Transportation, roughly 130,896 car crashes occur every year in Wisconsin. Vehicle accidents may involve cars, trucks, UTVs (whether four-wheelers or snowmobiles), and motorcycles. The causes of a car collision can range from reckless driving to unsafe roads.
Accidents frequently occur on highways and interstates. Near New Richmond, areas of Wisconsin Highway 64 can see a rise in traffic in the mornings and evenings. The concentration of cars may increase the risk of a crash. Other contributing factors include phone usage and weather conditions.
Drivers have a duty of care to each other while on the road. Those who get injured can file a car accident claim to recover damages.
We Help People With Many Other Personal Injuries
Pedestrian accidents
Wrongful death
Swimming pool accidents
Bicycle accidents
Vehicle Accident Testimonial
"Things worked out for the better because once again the insurance company didn't do their job, and Russell kept on top of the laws. Things worked out for me on the better half just for the fact Russell knew his stuff more than the insurance companies. One of his famous quotes was, "unlike you, I keep on top of the Wisconsin statutes." I tell you what, when it's all said and done, you'll be glad you hired someone like Russell."
-Mark
Personal Injury Client
"Whenever I felt any bit of anxiety or stress, Russell took the question and he was able to walk me through it. Their whole office handles things so professionally. I always felt like I was important to them. I really believed that they really truly cared about me as a person not just my case."
Dana
Accident Testimonial | Nicolet Law
"I absolutely would give out ben's name to anybody just because he was so helpful and made me feel comfortable I never was nervous around him. He made me feel just like a normal person. I just like the felling that they were there for you when you needed them any time and he even would call at night, you know after hours and he's just always right there when you needed him."
Jill's UTV
Car Accident Testimonial | Nicolet Law
"They were quick to respond on my initial phone call and followed through and made sure that we were taken care of at all points. I think Russell had my best interest and my family's best interest at all times was the top line that he was concerned about and to make sure that we were taken care of."
Car Accident Client
The Statute of Limitations in New Richmond
The statute of limitations for a personal injury case has a strict deadline of when you can file a lawsuit. Each state has a different deadline, so you should research and comply with the statute of limitations where you live. In Wisconsin, a person generally has three years from the day of the accident to establish a claim. After three years, they lose the right to sue.
The amount of time may not seem short, but the years can go by quickly. The personal injury statute of limitations has a couple of exceptions to extend the deadline. However, cases rarely ever see exceptions get used.
We Handle Every Step of the Personal Injury Claim Process in New Richmond, WI
Medical Assistance
Regardless of the cause of the personal injury, the injured person should go to a medical provider for treatment. Depending on the accident, the wounds may not be visible or show immediate symptoms. If you do not get the help of a doctor, your injuries could become worse. The insurance adjuster may not see them as serious as well.
Consult a Lawyer
The next step is to consult a New Richmond personal injury lawyer. The lawyer may begin with an investigation into the claim. They start with your interview to understand the nature of the accident, your injuries, and medical treatment. The questions help the attorney know how much you can recover from damages.
Once the attorney gathers all the relevant information, they will determine all the liable parties. A case may have more than one person or entity responsible for the accident. The team at Nicolet Law Accident & Injury Lawyers is committed to helping you while you recover.
File a Claim
After the investigation ends, the attorney determines if the person has a valid case. Once they make their decision, you and a lawyer can file a personal injury claim. You will need to send a notice of the claim to the opposing party, which is generally an insurance company for the at-fault driver.
Initial Demand and Negotiation
Before the case moves to the litigation phase, an attorney may try to settle first. They usually contact the defendant's lawyer or insurance company to issue a demand. Both sides may negotiate to reach an agreement.
Of course, a lawyer generally does not make the demand until the plaintiff gets to the point of maximum medical improvement (MMI). Your attorney may not know the full compensation until you recover to the point of MMI.
File a Lawsuit
If the parties cannot agree on a settlement, then you can file a lawsuit in court. Litigation begins during this step. The clock starts to count down when the case might get to trial. The lawsuit should happen before the statute of limitations ends.
Discovery
Both sides will look into each other's claims and defenses during the discovery phase. The attorneys can request and send documents to each other. The discovery may take time to complete.
Mediation and Trial
Most personal injury cases end before they get to trial. The lawyers may negotiate a settlement with each other. Sometimes, they and their clients discuss payment together in front of a mediator. Cases usually resolve in the plaintiff's favor. If mediation fails, then the case goes to trial. A trial can extend the process significantly.
Nicolet Law Accident & Injury Lawyers: New Richmond Accident & Injury Lawyers
Personal injury cases in New Richmond can become complex, and many questions can arise. The team at Nicolet Law Accident & Injury Lawyers can answer any inquiries you may have about your claim. Our attorneys are focused on getting the best results for all of our clients.
We offer a free consultation to ensure we are the right firm for you. New Richmond is among the various locations we serve throughout Wisconsin and Minnesota. If you've suffered a personal injury in New Richmond, contact Nicolet Law Accident & Injury Lawyers for your free case evaluation.
New Richmond Personal Injury FAQs
Over 400,000 personal injury claims get filed every year, but only a small fraction may see a trial. Over half of claims are the result of a car accident. Around New Richmond, Wisconsin, local busy intersections and highways like Wisconsin Highway 64 have the potential for crashes. Distracted driving and increased traffic can contribute to the risk of an accident.
Local nursing homes and elderly care centers could have the risk of a medical malpractice case. A person has a chance of getting hurt from a defective product at home or even from a recreational vehicle like an ATV or snowmobile. Personal injury claims can cover a wide range of accidents.
We at Nicolet Law Accident & Injury Lawyers are committed to helping clients who have gotten hurt because of someone's negligence. Our attorneys can help clients through the legal process while they recover from their injuries. If you suffered a personal injury in New Richmond, contact Nicolet Law Accident & Injury Lawyers for a free case evaluation.
Are There Exceptions to the Statute of Limitations?
If someone had suffered from a personal injury accident, they or their family members have a limited time to file a lawsuit. The statute of limitations varies from state to state, but for most cases the deadline in Wisconsin is three years after the date of the accident. After three years, you lose the right to seek compensation.
Exceptions for the statute of limitations do exist, but they rarely get used in personal injury cases. One reason why the law would delay the deadline is if the victim was under the age of 18 at the time of the accident. If the law deems the person mentally ill during the accident, the clock would not start yet.
The victim has two years to file a claim once they turn 18 or get their mental competence restored. If the liable party leaves and resides in another state before the plaintiff could file a lawsuit, the deadline does not count the absence.
Can You File a Claim Against the Government?
A victim can establish a personal injury claim against Wisconsin's government or a Wisconsin municipality or town. You may face special time limits or rules, but you need to file a notice of claim to the town, city, or state government within 120 days. However, you do not have to create a lawsuit during the time limit. All you need to do during the deadline is notify the government agency of your claim through writing.
If you do not send a notice before the 120 days are up, you could lose the right to file a lawsuit later on. Speak to a personal injury attorney about creating a claim against the state or local government.
What Are the Damage Caps?
A severely injured person can obtain a large amount of money when they have a successful personal injury claim. However, specific laws in Wisconsin limit the maximum compensation someone can receive. The damage caps depend on the type of personal injury case, and not all of them have one.
In a medical malpractice lawsuit, you can get up to $750,000 for non-economic damages. The loss of enjoyment of life, disfigurement, pain and suffering, and emotional distress count as non-economic damages.
Punitive damages are not common, but the damage cap is $200,000 or double the amount of compensatory damages (whichever is greater) for personal injury cases. If you seek compensation from Wisconsin's government, the maximum limit is $250,000 in some cases. Damages from a local municipality usually get capped at $50,000. The caps may vary or not apply depending on the case.
How Do Damages Get Calculated?
Different factors go into the final settlement of a personal injury claim. Economic damages are easier to calculate since they have a definitive value. Medical bills and lost wages already give people an idea of how much they can recover. You can estimate compensation for ongoing and future treatment and lost income as well.
Non-economic damages tend to make the calculation of reimbursement difficult. Unlike a hospital bill, damages like mental anguish are intangible. The law does not have any guidelines on measuring the cost of pain and suffering. If the case goes to trial then usually, the jury decides how much money a victim gets for non-economic damages.
How Do You Receive a Settlement?
People receive their settlement money as either a lump sum or a structured settlement. Neither of them will get taxed. Lump-sum payments are the most common form of compensation. The defendant or their insurance company issues a single paycheck to you. Many people pick a lump sum since they can get all the money quickly.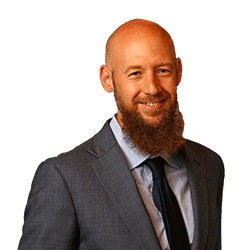 Some people choose to receive reimbursement in the form of a structured settlement. A structured settlement means you get compensation through multiple installments over an agreed length of time. You and your lawyer can negotiate how much money each payment contains and if the checks arrive weekly, monthly, or yearly. A structured settlement benefits those who want to meet long-term goals.
Our New Richmond Personal Injury Lawyers Can Help
The legal system can become complex and stressful. A New Richmond personal injury lawyer from Nicolet Law Accident & Injury Lawyers can help you through every step of the process, while you focus on recovery.
If you suffered a personal injury in New Richmond, contact Nicolet Law Accident & Injury Lawyers at (715) 226-6164 for a free case evaluation.
New Richmond Injury Law Office
New Richmond Office
1500 Madison Ave.
Suite 220
New Richmond, WI 54017
Phone: 715-226-6164