Minnesota Wrongful Death Lawyer
Suddenly losing a loved one constitutes a major traumatic experience for families. The emotional distress of losing a partner, parent, child, or another loved one gets compounded when the loss also brings financial hardship. Expenses for medical treatment, lost household income, and other costs increase the stress for those grieving a tragic loss. Finally, knowing a loved one would still be alive if not for the negligence of another also adds to the trauma that families face after the death of a family member.
Minnesota law provides a pathway for eligible surviving family members to seek compensation for damages in civil court by filing a wrongful death lawsuit against the party responsible for the loved one's death. Money will not take away the grief or return a loved one to their family and friends. However, compensation for damages after a wrongful death can provide some financial relief for the economic and non-economic losses related to the death of a loved one.
If you are mourning the loss of a family member, you might qualify to recover damages in a wrongful death lawsuit depending on your relationship with the deceased. Contact the experienced and compassionate Minnesota wrongful death lawyers at Nicolet Law Accident & Injury Lawyers for a free case evaluation to discuss the circumstances of your loved one's death and determine your eligibility to pursue compensation.
Nicolet Law Accident & Injury Lawyers Advocates for Families After They Lose a Loved One
The skilled legal team at Nicolet Law Accident & Injury Lawyers has ample experience in the settlement, negotiation, and litigation of personal injury claims, including those involving wrongful death. The firm's commitment to client advocacy and seeking justice has led to the recovery of millions of dollars in jury awards and settlements for clients.
We cannot guarantee a specific financial outcome for your wrongful death claim because each case involves unique facts and circumstances. A wide range of factors impact the value of the claim and whether a client receives maximum compensation. However, the dedicated Minnesota wrongful death lawyers at Nicolet Law Accident & Injury Lawyers pride themselves on building the best case possible and diligently pursuing maximum compensation for their clients.
Minnesota's Definition of Wrongful Death
Many deaths come without warning, often long before the deceased had the chance to live a full life. Not all tragic and sudden losses qualify as wrongful death. Like many other states, Minnesota defines wrongful death as a death resulting from a wrongful act or omission of any individual or business.
Minnesota law also holds that a wrongful death only takes place if the decedent had grounds to bring a lawsuit against another party for their injuries had he or she survived them. The simplest way to think of a wrongful death lawsuit is a post-mortem personal injury lawsuit in which someone takes legal action against the party responsible for death on behalf of the deceased.
In most states, the family or a personal representative of the estate of the deceased files a wrongful death claim; however, Minnesota requirements differ from other states. Under Minnesota law, the surviving spouse or next of kin must petition the court to appoint a trustee to bring the lawsuit against the allegedly responsible party. The trustee constitutes the only party who can file a lawsuit on behalf of a decedent; family members cannot directly bring a wrongful death lawsuit in Minnesota. The trustee also oversees the distribution of compensation from any settlement or jury award.
Eligible Family Members in Minnesota Wrongful Death Lawsuits
In Minnesota, only certain family members have the legal right to petition the court for a trustee to file a wrongful death lawsuit. Broadly, family members who have lost companionship and financial support after losing a loved one can file a wrongful death claim.
This includes:
Current surviving spouse
Children
Parents of the deceased, if no children exist
Siblings of the deceased when there are no surviving parents or children
Parents who have lost a minor child
When more than one family member wants to file a claim, they must join together in one case. In the event a survivor does not want to file a claim, a lawyer can help create the proper documents for that individual to relinquish his or her right to any portion of a settlement or awarded damages.
Various Scenarios Lead to Wrongful Death
Negligence and intentional harm that falls under the umbrella of a wrongful act or omission lead to fatal injuries in many scenarios. Below, we discuss some common situations that frequently give rise to wrongful death claims for eligible surviving family members:
Traffic Accidents
Most wrongful deaths occur during traffic crashes. Passengers and drivers in cars, trucks, and other commercial vehicles face potentially fatal injuries when a severe accident occurs on Minnesota roads. The same is true of bikers, cyclists, and pedestrians involved in traffic accidents. Minnesota's Office of Traffic Safety collects and records data about traffic crashes throughout the state.
That agency reports:
More than 350 people die in traffic accidents each year on Minnesota roads.
The vast majority of fatal crashes in Minnesota occur with non-fixed objects, such as other vehicles, pedestrians, or animals.
More than two-thirds of fatal crashes occur on clear days.
Despite Minnesota's long, snowy winters, less than one-quarter of fatal crashes occur on wet, snowy, or icy roads.
Most fatal crashes occur during daylight hours.
More than 60 percent of fatal crashes occur in Minnesota's rural areas.
Alcohol-related fatal crashes account for about 30 percent of all fatal crashes.
Fatal pedestrian and bicycle crashes occur more often in the Twin Cities than other places throughout the state.
Traffic crashes occur for various reasons, but almost all are preventable. Negligent drivers who don't follow the rules of the road, consume alcohol or use drugs before driving, or engage in dangerous distractions while driving put others at risk for fatal accidents and injuries. Reckless and careless drivers who cause fatal accidents on Minnesota roads open themselves to financial responsibility for damages in a wrongful death claim.
Workplace Accidents
Most people spend at least nine hours at work each day, but often more. The more time someone spends at the workplace, the greater chance of suffering a fatal workplace injury. However, some jobs carry more risk than others. The United States Occupational Health and Safety Administration (OSHA) estimates that about 100 workers in Minnesota die each year.
The exact numbers change each year, but the trends are similar. About half of all fatal accidents in Minnesota workplaces are transportation-related. Other fatalities in the workplace occur because of heavy equipment, fires, explosions, workplace violence, or exposure to toxic and harmful substances.
The vast majority of Minnesota employees qualify for workers' compensation benefits when injured at work. Benefits also include death benefits for surviving family members. However, if dangerous working conditions lead to the death of a loved one, families can sometimes recover additional compensation by filing a wrongful death claim.
Workplace wrongful death claims are complex cases that often include several parties, such as business owners, property owners, subcontractors, drivers, or other third parties. A knowledgeable Minnesota wrongful death lawyer can review your case and find the best path to recover damages if your loved one died due to a workplace injury.
Slip and Fall Accidents
Although a wide range of accidents can occur on another person's property or at a business, slip and fall accidents happen frequently. Minnesota law requires property owners to maintain a safe environment for visitors. Additionally, property owners have a legal duty to warn visitors of dangerous conditions or known hazards as a way to keep them safe.
Careless property owners who do not adequately maintain their properties or warn visitors about dangers can bear financial liability for damages in a wrongful death lawsuit if a visitor suffers a fatal injury. Slip and fall accidents constitute the number one cause of traumatic brain injuries (TBIs). Depending on the location of the TBI and its severity, a TBI can prove fatal.
Slip and fall accidents occur for various reasons, including poorly maintained floor coverings, old steps, and loose handrails. Other times, trash, debris, or spills create dangerous conditions that cause visitors to slip and fall or trip and fall, potentially leading to a deadly injury.
Recovering Damages in Minnesota Wrongful Death Lawsuits
If, while grieving the sudden loss of a loved one, you suspect or know their death occurred because of negligence, Minnesota law gives you the right to seek compensation for damages related to your loss.
Damages commonly awarded in wrongful death lawsuits include compensation:
Medical expenses up until death, including ambulance and emergency services, hospitalization, diagnostic scans, lab tests, and prescription medication
Lost wages for any time the deceased missed work until they passed
Expenses for a visitation or wake and a funeral or memorial service
Costs for cremation or burial
The monetary value of financial support the deceased provided the family before death
Pain and suffering until the time of death
Mental anguish until the time of death
Loss of society and companionship
Loss of parental guidance and support for minor dependent children
Punitive damages when wrongful death occurs because of gross negligence or willful harm
Protecting The Families Of Fatal Accident Victims In Minnesota
Has your family lost a loved one due to someone else's negligence? As you come to grips with your loss and face the short and long-term financial concerns, you do not have to bear this burden alone. An experienced personal injury attorney can help you pursue a wrongful death claim to provide your family with the financial resources you need and hold those responsible accountable for their failures.
In Minnesota communities such as Woodbury, Minneapolis, Duluth and Hibbing, you can turn to Nicolet Law Accident & Injury Lawyers for the strong representation and compassionate support you need during your time of grief. We are dedicated to protecting the financial well-being of families who have lost a loved one in a fatal accident. We will take the time to understand your situation and your needs, answer your questions, and make this process as stress-free as possible for you.
Making Things Right For Your Family
No amount of money can fully replace what you have lost as a result of losing your spouse, parent, sibling or another family member. The best we can do is pursuing a wrongful death claim in our civil justice system. We will thoroughly investigate the circumstances of your loss and then pursue compensation from all liable parties to make sure you have the resources you need to cover damages such as:
Funeral and burial costs
Lost future earnings
Loss of companionship
Medical costs
Your loved one's pain and suffering while alive
You and your family did not bring this on yourselves, and you should not be left to bear the financial burden alone. We will fight to make sure you are not hurt a second time by the insurance companies and other parties.
Consult an Experienced Minnesota Wrongful Death Lawyer During This Difficult Time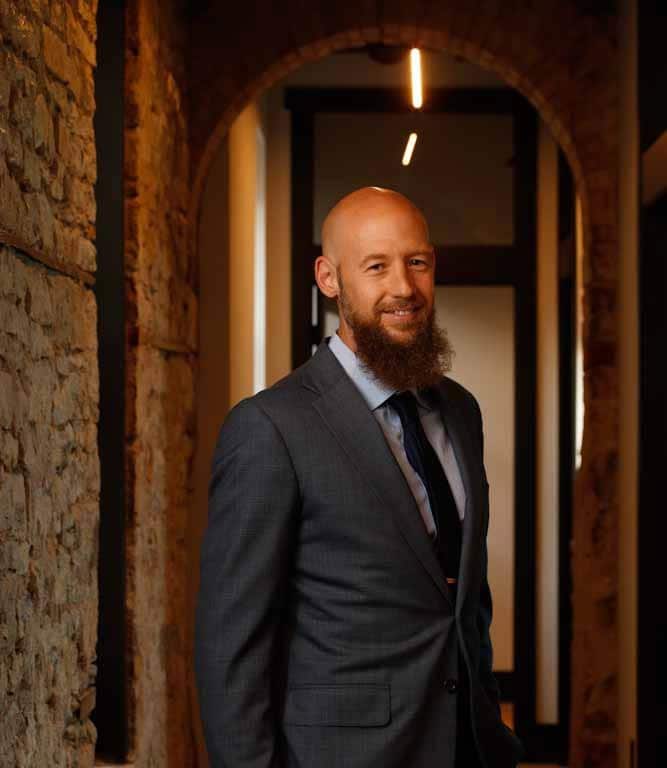 Your family may face immense pain and grief after losing a loved one. You likely qualify for compensation for losses related to the passing of your loved one when another person or business caused the death. Spend time healing and learning how to move forward during this difficult time, and let a compassionate and seasoned Minnesota wrongful death lawyer handle the details of your claim and advocate for you and your family.
Contact the dedicated legal team at Nicolet Law Accident & Injury Lawyers online or at (612) 446-3999 for a free consultation. An experienced wrongful death attorney can evaluate your claim, determine your eligibility for compensation, and advise you on the best way forward for your family.
Minneapolis Office
225 South 6th Street
Suite 3800
Minneapolis, MN 55402
Phone: (612) 446-3999