Minnesota Slip and Fall Lawyer
Slip and fall accidents are far too common here in Minnesota, often due to our often slippery sidewalks from winter weather.
More than ice and snow can cause slips and falls, however. Any type of slippery surface in a public place or a worksite is easy to cause a fall in an instant.
When slips and falls do occur, they can change your life in seconds, with severe injuries creating lifelong health and financial burdens.
At Nicolet Law Accident & Injury Lawyers, we can help you through the legal maze to seek justice for your slip and fall. Take a look at how we can help you through the entire legal process to secure the compensation you deserve from those responsible for your injuries.
The Most Common Types of Slip and Fall Injuries
We've covered hundreds of slip and fall cases over the years through our legal offices in Minnesota and Wisconsin. As mentioned, icy sidewalks and other outdoor walkways are some of the most common places for slips and falls here.
Still, most slips and falls differ in how they happen. We've seen far too many of them happen indoors as much as outdoors. Some examples include:
Slippery Floors From Water or Wax
A place like a grocery store or a warehouse usually has janitorial crews waxing or washing the floors during the day to keep the floors clean. These cleaning crews are supposed to put warning signs up when water or wax makes floors slippery.
Sometimes these employees become lax and forget to place those warning signs. All it takes is one customer or worker slipping in one spot to bring them crashing to the floor.
During that moment, the person who fell could end up breaking a bone, hitting their head, or even damaging their spinal cord. The latter injury is more apt to happen if someone slips and falls farther, possibly off a ledge.
Falling From a High Level
The worst type of slip and fall is slipping off a roof or a crane platform onto the ground below. Falls like this can sometimes become fatal, though also potentially severs the spinal cord.
Slick surfaces don't always cause these accidents. Sometimes it's just due to a worker losing their balance. However, required safety procedures are sometimes not put in place.
OSHA violations are an ongoing problem in many workplaces. We cover many cases involving slips and falls due to a lack of safety protocols.
Cluttered Aisles
Another type of slip and fall happens mostly in grocery outlets or retail stores. Cluttered aisles can also cause slips and falls.
All aisles should have plenty of room for the public to walk through without obstructions. Fallen merchandise is another aspect of cluttered aisles that can lead to disaster.
A good example here is grocery stockers leaving pallets in the aisle, causing someone to slip on the pallet surface or plastic wrap surrounding the area.
Damaged Floors
Other times, it's the floor itself causing a slip and fall. Water and obstructive items are not always the only problem, unfortunately. One little carpentry flaw in the floor of a public place could cause injuries that potentially alter your life.
Examples include broken or worn tile or other floor materials. A tiny rip in a piece of tile could cause a slick spot a customer slips on.
The same happens with aging carpet in retail stores. All of these public places are responsible for keeping their floors maintained at all times for the safety of visitors.
Who Is Liable?
It is not uncommon for building owners, homeowners, and insurance companies to attempt to blame the victim for their injuries. Their accusations of clumsiness do not change the fact that they are responsible for identifying and addressing safety hazards in a reasonable time frame. Their failure to do so makes them liable for the injuries and damages that result.
Slip-and-fall accident factors typically fall into one of two categories:
Permanent building features: Inadequately maintained, poorly built, or improperly designed features such as stairways not up to code, roofs that drip water near entryways, uneven floors, and improper drainage.
Temporary conditions: Wet floors, ice buildup on a walkway, items left in aisles, bunched-up rugs, etc.
Building owners, as well as employees, have a responsibility to address these conditions and resolve the dangers facing customers and the general public. If nothing else, they need to make an effort to warn people of the potential hazard (like posting a "wet floor" sign). Failure to correct it or warn people about it makes them liable for the ensuing damage.
Why Choose Nicolet Law for Your Slip and Fall Case?
Now that you see the causes of slip and fall accidents, how did yours happen? At the moment, you're possibly in the hospital (or at home) recovering from injuries. Thoughts likely go to your future, and what you should do next to get your life back to normal.
Medical bills are possibly already stacking up, creating a major financial burden. You need to consider legal action to secure compensation from the negligent person's insurance company. You need an experienced Minnesota slip and fall attorney who knows how to negotiate.
We've solved numerous cases like this by using customizing our approach to each accident scenario. Our personal attention is why so many in Minnesota continue to choose us as their legal resource.
What's most important is to call us for representation as soon as you can after your slip and fall accident occurs. As soon as you have us represent you, we go to work immediately investigating your case.
A free consultation from our legal team gives you a chance to understand your options without dealing with up-front legal fees.
The Evidence
The day you call us to represent your case, we'll often visit the scene of your slip and fall, whether in a public place or at a worksite.
Either way, we'll find a way to gain access and acquire available evidence. A public place is sometimes easier to find physical evidence, including witnesses possibly capturing video on their smartphones of your fall.
Any kind of reliable witnesses or visual proof is best to show exactly how your fall occurred. While it's not always possible to get video evidence of the fall as it happened, other evidence can tell a vivid story.
Sometimes security cameras within a public place showed the events in action. To get that footage, we usually seek a subpoena to gain access when in a business or a private residence.
Above all other physical evidence, one of the most crucial pieces is the medical record of your injuries. Digging deep into those tells a much bigger story about what you're going to endure going forward.
Medical Bills and Records
It's always a good idea to acquire all your medical bills as soon as you can. Sometimes that's not possible if you're still recovering from injuries in a hospital or at home.
We can get those bills and records ourselves if you can't do it. Through your approval, we'll go to your medical facility and place all records in safekeeping to use as evidence.
More than half of the proof in slip and falls cases usually come from medical records since it says so much about how the fall caused your medical issues. These records also show what you'll probably have to live with for the rest of your life.
Some things your medical records possibly show include:
Spinal Injuries
Two types of spinal cord injuries exist. You may have either complete or incomplete spinal injuries.
Complete injuries cause near-total paralysis of your body below the physical injury.
Incomplete spinal injuries may still allow you some impaired control of your body. Your ability to walk is perhaps limited now, making it impossible to function as you did before the accident.
Due to these injuries, you also probably can't work any time soon. Our law firm is also fully experienced in gaining disability benefits from Social Security. While a difficult legal process, we'll work hard to make that happen for you.
Traumatic Brain Injury
Many of our clients who experience slip and fall accidents hit their heads and sustain concussions or more serious traumatic brain injuries.
Some brain injuries can leave ongoing lifelong issues.
Your medical records should clearly show all the details of how your traumatic brain injury happened by hitting a surface at high impact. Should you take your case to trial, this evidence will prove valuable.
Broken Bones
Don't let anyone tell you broken bones are easily mended over time. Some are if the broken bones aren't overly severe. After a slip and fall, though, breaking a major bone in your arm, leg, or back could cripple you for years to come.
We see far too many cases where bones never completely heal, leaving our client severely disabled and in pain for years. Rehabilitation is probably needed, meaning you'll have future medical bills to contend with down the road.
Negotiations With Insurance Companies
Once you have compelling evidence available, it becomes easier to negotiate with the insurance company of the business causing your fall. Most businesses (and individuals) have some form of liability insurance if they have customers or visitors regularly.
One thing those insurance companies often do is attempt to contact you in the hope they can settle with you early. Never take that settlement offer without asking a lawyer first, because you likely deserve so much more than they'll initially offer.
The only reason insurance companies do this is so they can avoid going to trial. They and opposing attorneys are still going to attempt to minimize your injuries. Anything you say to them about the state of your health could easily get twisted. They'll say your injuries are not as bad as you initially claim.
Never speak to the insurance companies if they try to contact you. Let us do all the negotiations. Thanks to our years of experience, we know about all the unethical tricks insurance companies pull on victims.
Each settlement offer they send us is communicated to you through your preferred contact method. You ultimately choose the final settlement offered. When insurance companies balk at paying what you know you deserve, we can also take your case to a trial.
Going to Trial for Your Slip and Fall Accident
Keep in mind that trials do take time, but are sometimes worth it for our clients. Many find it beneficial to tell their slip and fall story of personal pain and suffering to a jury and jury.
Your benefit here is you're telling about your injuries to people who've possibly gone through the same thing you have. That's quite different from presenting the case before a team of claims adjusters.
During a trial, you can also go into more detail about how your slip and fall happened. It's why those earlier medical records we keep on file are so valuable in showcasing exactly how extensive your injuries are.
A Possible Settlement
We invite you to look at our case results page to show you how successful we are with our clients. There, you can see other examples of slip and falls cases, including one notable story.
The defendant's insurance company
offered a woman only $5,000. Upon refusing that offer and after another law firm turned her down, we took her case and got her a $200,000 settlement.
While we are proud of our track record in obtaining large settlements and awards, all slip and fall cases differ. Past results do not guarantee outcomes in every case. Don't expect a specific amount, since evidence and the facts of the case make all the difference in your final figure.
Get Legal Help Now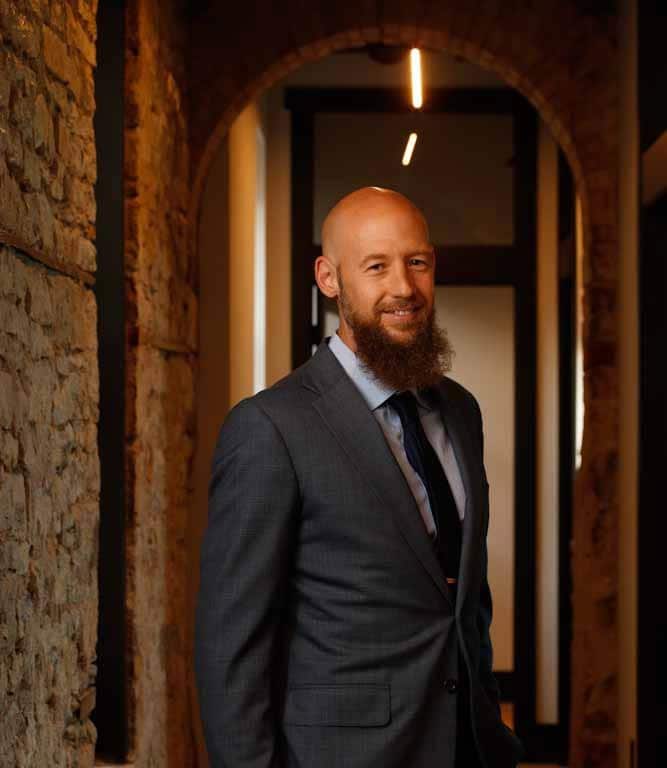 Contact Law Accident & Injury Lawyers at (612) 446-3999 if you suffered an injury from a slip and fall accident in Minnesota. We can go to work the same day to investigate your case. Through our free consultations and contingency fee payment arrangements, you can recover from your injuries in peace while we work to win you justice.
You won't find our personal attention and relentlessness in other Minnesota law firms, so talk to one of our hard-working Minnesota slip and fall attorneys as soon as you can.

Minneapolis Office
43 SE Main St
Suite 500
Minneapolis, MN 55414
Phone: 612-446-3999