Nicolet Law Announces $5,000 College Scholarship Video Contest
At Nicolet Law Accident & Injury Lawyers, we value the importance of education. We understand the time and dedication it takes to earn an undergraduate and graduate degree. We also understand the tremendous financial strain that college can place on students and their families. In an effort to alleviate some of that financial stress, the attorneys at Nicolet Law are excited to offer a $5,000 BI-ANNUAL scholarship to one current or prospective college student.
The scholarship will be awarded to one lucky winner of our bi-annual video contest.
Scholarship Contest Steps
Step 1: Check Eligibility Requirements
Step 2: Create a 5-10 minute video responding to the prompt below.
Step 3: Upload your video to YouTube or Vimeo.
Step 4: Email us the link at scholarships@nicoletlaw.com.
What Are The Eligibility Requirements?
To be eligible for our $5000 bi-annual scholarship, applicants must meet the following criteria:
Current U.S. college attendee (or enrolled for the 2021-2022 academic year)
Good academic performance with a current education institution
Submit a video by 12/01/2022 (YouTube format preferred)
Submit a video to scholarships@nicoletlaw.com, and include your name and the name of the academic institution you currently attend or plan to attend
Applicants under 18 need permission from their parent or legal guardian
Video Contest Topic
To apply for the scholarship, create a 5-10 minute video discussing the impact you wish to make on society through your career goals and how your major will be the vehicle to drive that impact to fruition.
We encourage applicants to tell their stories with pride and to be as creative as possible. Being prideful in your goals is a great way to help persevere through the hurdles, and we hope we can help you get one step closer to completing them.
Video Contest Deadline
The deadline to apply for the scholarship contest is 12/01/2022 at 11:59 P.M. CST.
Once the application period closes, all video submissions will be reviewed, and a winner will be selected based on the following factors:
The video is at least five minutes and doesn't exceed ten minutes.
The video is creative, original, and provides a realistic point of view.
The applicant demonstrates the potential for success in their field.
Please note: The scholarship check will be issued directly to the university/college of the video winner.
Scholarship Contest Previous Winners
Roshan Adhikari
St. Cloud State University
"Being an international student from middle-class family background, and choosing the education and the career journey with various uncertainties in my mind.  Winning the scholarship from the education I have achieved did not just help me to cut off the tuition fee but also helped me to realize my inner potential and motivated me to assure the decision I took on pursuing my career in Filmmaking."
Jessica Christiansen
University of Wisconsin-Stout
"This scholarship gave me an opportunity to explore more into one of my favorite hobbies - videography. Not many scholarships ask for a video, so I was ecstatic to be able to delve deep into something I'm passionate about. The scholarship helped me during my last semester at college, which was an 18-credit course load. I'm beyond blessed to have been chosen to receive this scholarship and am forever grateful for the help received."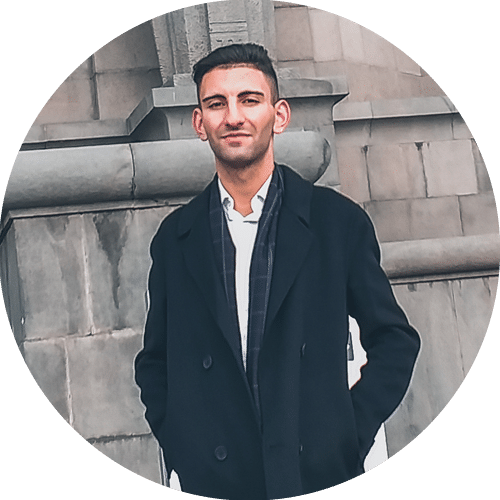 Davit Azizian
University of Minnesota-Twin Cities
"I would like to say that the NicoletLaw scholarship, with other scholarships I have received, helped me to get into the path of becoming my dream profession- a Lawyer. Personally, for me, as one who is very passionate about becoming a lawyer receiving a scholarship from the law firm is considered the first step into my future career. It is great to record a video thinking about global issues and then send it to the judge of the lawyers from another part of the world. It creates a sense of one global community, a community of present lawyers and future lawyers."