Award Winning Personal Injury Lawyers in Duluth
If you or a loved one has suffered an injury in an accident, you know all too well how stressful the aftermath can be. The piles of medical bills, physical pain, emotional strife, and other damages can leave you feeling alone during the time you most need support.
Having a compassionate, skilled Duluth personal injury attorney looking out for your interests can make all the difference as you begin looking toward the future.
The Clock Is Ticking
There are important reasons beyond the statute of limitations to seek the advice of a lawyer as soon as possible. Evidence can be crucial in personal injury claims, particularly those involving motor vehicle accidents, slips-and-falls, and workplace accidents.
Evidence – whether it's in the form of a defective ladder, smashed fenders, or an icy sidewalk – can disappear quickly in the hours and days after an accident results in an injury. Waiting too long to speak with a Duluth personal injury attorney could leave you unable to recover compensation for your economic and non-economic losses.
At Nicolet Law Firm, our goal is to help you put your life back together after a difficult time. This might be keeping your finances stable as you recover from a serious injury, or helping you through the bankruptcy process as you consolidate and eliminate debt.
We also guide clients through the workers' compensation process and Social Security Disability applications. Whatever your need, our attorneys will be supportive, communicative partners. We will focus on your concerns, develop a plan, and help you move forward.
We Help Injured People Recover the Compensation They Need
"
Russell Nicolet represented me for a personal injury case. He was kind, compassionate, and professional. He made my concerns his concerns. He was quick to respond to my calls and emails. He kept me up
 to date on the progress of the case. Every interaction with Russel and his staff was a positive experience. If you are looking for a personal injury attorney, I highly recommend Russell, or his colleagues at Nicolet Law.
"
"
Eureka!! All of my questions were answered and although my situation doesn't warrant legal representation I am moving forward with quality resources and the added confidence that I received know
ledgeable and professional advice.
"
At Nicolet Law, we have successfully helped many of our clients achieve better results as they pursue compensation for severe injuries suffered due to the negligence of another party. In one notable claim, for example, we helped a slip-and-fall accident victim turn the insurance company's $5,000 settlement offer into $200,000 in compensation.
Our past results cannot guarantee the compensation you will ultimately receive as part of your personal injury claim, since the compensation you deserve may vary based on the circumstances that led to your accident and the extent of your injuries. However, our experienced legal team brings its considerable experience in personal injury law to every case, helping injured victims maximize the odds of achieving the best outcome possible.
After severe injuries due to medical malpractice, our Duluth personal injury lawyers helped another client acquire six figures in compensation.
We helped another client navigate the difference between a workers' compensation claim and a personal injury claim, and examined the law to help maximize the benefits he ultimately received for his injuries.
A Central Duluth Location
<iframe width="200" height="113" src="https://www.youtube.com/embed/bhjjjYaMQOU?feature=oembed" frameborder="0" allow="accelerometer; autoplay; clipboard-write; encrypted-media; gyroscope; picture-in-picture; web-share" allowfullscreen title="Duluth | Minnesota Personal Injury Lawyers | Nicolet Law Office"></iframe>
Our Duluth office is located in the heart of downtown, a few blocks from City Hall. We are just across the interstate from Canal Park and the DECC. You can use the Mesaba Avenue exit when coming from the south, or else take the 5th Avenue exit when coming from the north. Other nearby landmarks include:
The William A. Irvin
Great Lakes Aquarium
The famous Aerial Lift Bridge
Invested Community Partners
No business exists in a vacuum, which is why giving back to the community is such an important part of our practice. Every year, we support a variety of organizations with our time and money. These include programs devoted to education, medical research, veterans' welfare, social service, and more. We are honored and humbled to be able to help, and we hope that our efforts will inspire others to do the same. We don't just practice here; we live here and strive to be part of the community fabric in Duluth, Superior, and the surrounding area. Fighting to protect the legal and financial interests of our neighbors is truly an honor for our firm.
A Proven Record Of Results
At Nicolet Law Office, we have taken on all types of personal injury and workers' compensation cases in the Twin Ports, including:
Our negotiation and litigation have resulted in winning millions of dollars for our injured clients. These results and the testimonials of our satisfied clients stand as a testament to the level of care our attorneys provide to our clients. We are never satisfied until our clients have the financial compensation they need now and for the future. This includes the financial means to cover the costs of home renovations, in-home care, and additional costs associated with traumatic brain injuries and catastrophic spinal cord injuries.
Types of Personal Injury Claims
<iframe width="200" height="113" src="https://www.youtube.com/embed/58fjnvHinfM?feature=oembed" frameborder="0" allow="accelerometer; autoplay; clipboard-write; encrypted-media; gyroscope; picture-in-picture; web-share" allowfullscreen title="Minnesota Personal Injury Claims in 10 Steps | Nicolet Law"></iframe>
Throughout Duluth, many victims regularly suffer significant injuries in a variety of ways.
Common types of claims include:
Car accident claims
Worksite accident claims and construction accidents
Premises liability claims, including slip-and-fall accidents
Traumatic brain injury claims
Dog bites
If you suffered an injury due to another party's negligence, the experienced legal team at Nicolet Law can help you pursue the compensation you deserve.
Common Injuries and Their Costs
Common injuries may include:
Traumatic brain injury – Average cost: as much as $450,000 to care for patients with severe TBI
Spinal cord injuries – Average cost: as much as $1 million or more for the first year of treatment; annually, patients with high tetraplegia may pay as much as $184,000
Burns – Moderate burns may cost around $200,000; more severe burns may have costs totaling as much as $1.6 million
Amputations – Average cost: more than $500,000 throughout the patient's lifetime
Broken bones – Surgical treatment for broken bones may cost around $35,000
Birth injuries – The cost of treating birth injuries may vary. The average cost of raising a child with an intellectual disability may reach $1.4 to $2.4 million
Any time you suffer injuries due to the negligence of another party, you may have grounds to file a personal injury claim. Talk to an experienced personal injury attorney to learn more about your right to a fair settlement.
Types of Compensation
The amount of compensation you ultimately receive may depend on several key factors. One key thing you need to consider is the limits of the insurance policy that cover the liable party. Often, that insurance policy will limit how much compensation you can receive.
Most people claim compensation for:
The cost of paying medical bills related to the accident
Compensation for lost wages due to those injuries
Compensation for pain and suffering
Compensation for wrongful death
Talk to a personal injury lawyer to learn more about the compensation you may receive due to your injuries.
Injury Symptoms Are Sneaky
In the aftermath of a car crash or other accident, you may feel just fine. A little spooked, and on edge, but largely fine. It may be tempting to skip the hassle of a visit to the hospital or clinic, but that is the worst thing you can do after an accident. Establishing a record of medical treatment is crucial in the event you need to pursue a personal injury claim later on. It's common for injuries to take hours, days, and even weeks before symptoms arise. Seeking medical help right away not only establishes a record of treatment but can also uncover injuries such as internal bleeding that can be a silent killer.
Personal Injury Damages
Terms such as "damages" and "compensation" are thrown around frequently when discussing personal injury claims. Personal injury damages refer to the economic and non-economic losses someone suffers as a result of their injury. A personal injury claim seeks to recoup financial compensation to cover those damages. Examples of damages include:
Medical damages: You should not be left to bear the burden of medical expenses after being injured due to someone's negligence. A successful personal injury claim can provide compensation for your hospital bills, emergency services, ambulance fees, hospitalization, surgeries, rehab, and other medical costs. This includes financial compensation for anticipated future costs due to the long-term effects of your injuries.
Lost earnings: It's hard to make ends meet if an injury leaves you unable to work. You can recover your lost wages via a personal injury claim. This includes being compensated for the loss of your job, reduced hours, or other costs associated with your inability or reduced ability to work after an injury.
Pain and suffering: This is the primary non-economic damage that a personal injury claim seeks compensation for. This included damages such as pain, suffering, emotional distress, and loss of enjoyment of life. In a workplace accident, it is possible to pursue a separate personal injury claim for pain and suffering in addition to pursuing a workers' compensation claim for medical and wage benefits.
<iframe width="200" height="113" src="https://www.youtube.com/embed/UWQcllBhM6A?feature=oembed" frameborder="0" allow="accelerometer; autoplay; clipboard-write; encrypted-media; gyroscope; picture-in-picture; web-share" allowfullscreen title="Wisconsin &amp; Minnesota&#39;s Award-Winning Injury &amp; Accident Lawyers | Nicolet Law"></iframe>
Duluth Personal Injury FAQ
Who should I file my Duluth personal injury claim against?
To file a personal injury claim following an accident with serious injuries, your attorney will start by identifying the party that caused your accident.
Often, our attorneys will ask:
Who bore a duty of care to you at the time of the accident? Your attorney will consider who had some responsibility for preventing you from being injured, based on where your accident occurred and what circumstances led to it.
How did the liable party violate that duty of care to you? In a car accident, for example, a driver who ignored the rules of the road, including those pertaining to texting and driving or driving while inebriated, may have violated his duty of care to you.
How did that violation lead to your injuries? If you suffered no injury, despite the negligence, you may not have grounds for a personal injury claim. On the other hand, if that violation of the duty of care led to severe injuries, you may have grounds for a personal injury claim.
Following some accidents, your attorney may identify more than one party that shares liability for the accident. Identifying more than one liable party may help increase the compensation you can ultimately recover.
How long does it take to file and settle a Duluth personal injury claim?
It can take months to fully settle a personal injury claim. Your attorney will need time to gather evidence and medical records and put together a compelling case. You may even need time to recover from your injuries, since you may not know the full extent of your medical costs until you have progressed further in your recovery.
If you have severe injuries, you may need to go through several rounds of negotiation with the insurance company before arriving at a satisfactory settlement arrangement, which can further extend the time needed to settle your claim.
Should I take a settlement offer if the insurance company offers one after a Duluth personal injury claim?
Talk to an experienced personal injury lawyer at Nicolet Law Office, S.C. before accepting any settlement offer. In many cases, that offer may not reflect the compensation you really deserve for your injuries. If you accept it, it could hurt your financial future.
Contact a Duluth Personal Injury Attorney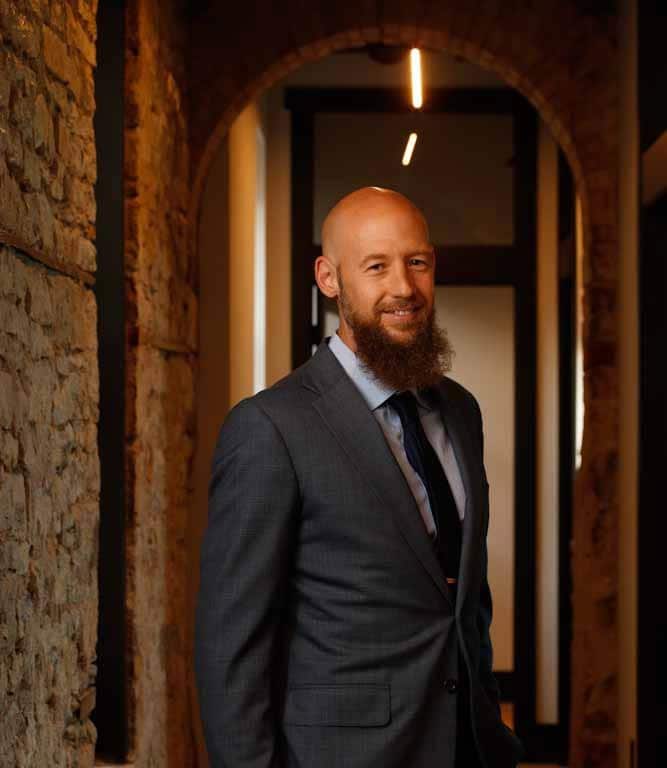 Always prioritize medical treatment after any type of accident, especially if you know another party's negligence caused your injuries. Try to document evidence at the scene of the accident, if you can collect photos or witness contact information without putting yourself in danger. Finally, contact an experienced personal injury attorney at Nicolet Law Office, S.C. as soon after your accident as possible to learn more about your right to compensation.
Client Testimonial
"Super friendly, super quick. Was willing and took a pay cut to get me my promised amount. Yes choose Nicollet laws. You won't reget it" - Adam L.
Read more of our Google reviews!