Pedestrian Accident Attorneys in Duluth, Minnesota
Pedestrians are a vulnerable population when it comes to road accidents. Unlike vehicle passengers, a pedestrian has no protection if they come into contact with a reckless driver.
If you or a loved one was injured by a negligent driver while walking in or around Duluth, MN, contact Nicolet Law Accident & Injury Lawyers's Duluth pedestrian accident attorneys today for a free case consultation. Read on to learn more about pedestrian accidents, including answers to the questions most commonly asked by pedestrian accident victims.
Table of Contents
Results Matter
The team at Nicolet Law Accident & Injury Lawyers puts our clients first, working tirelessly to ensure that they receive the results they deserve.
This example represents the results we secured for our pedestrian accident victims:
Our client was walking to work and crossed the street at a crosswalk when a vehicle made a left-hand turn and hit our client. The at-fault driver's insurance company offered a settlement that didn't even cover our client's medical bills or lost wages. We sued the at-fault driver and the insurance company, which brought them to the table with a fair settlement offer that covered our client's medical bills, lost wages, and pain and suffering.
Results are never guaranteed, but the above example shows that we work with our clients to develop a case strategy to secure a recovery that fairly compensates them for their injuries. We approach each case as a unique set of facts and work with the client to understand their goals.
<iframe width="200" height="113" src="https://www.youtube.com/embed/bhjjjYaMQOU?feature=oembed" frameborder="0" allow="accelerometer; autoplay; clipboard-write; encrypted-media; gyroscope; picture-in-picture; web-share" allowfullscreen title="Duluth | Minnesota Personal Injury Lawyers | Nicolet Law Office"></iframe>
Establishing Liability in a Pedestrian Accident Case
If another party's negligent or intentional actions caused the accident and your injuries, that party is liable—that is, they are legally responsible for your accident-related damages. Your attorney will evaluate the facts of your case and build a case against the responsible party.
Depending on the case, these parties may bear liability for a pedestrian accident:
A negligent driver: Negligence is when a driver does something that a reasonable driver would not have done in the same circumstances. For example, violating traffic laws is generally strong evidence of negligence, including driving under the influence of drugs or alcohol, speeding, or failing to heed a traffic signal. This analysis applies to any vehicle driver, including motorcycle drivers.
The negligent driver's employer: If the negligent driver was driving for their job at the time of the accident, their employer may be responsible for the accident, as well. An employer's insurance policy is often much larger than an individual's policy, which can be helpful if the pedestrian sustained severe injuries.
A vehicle manufacturer: Sometimes a vehicle malfunction causes an accident, rather than any action or failure to act on the driver's part. Vehicle manufacturers have a duty to test vehicles for safety and to avoid selling vehicles with defects. If a vehicle defect caused the accident, the manufacturer may be responsible.
A local government: Pedestrians rely on road infrastructure maintained by local or state government entities to keep them safe, including sidewalks, crosswalks, and traffic signals. If the government fails to maintain road infrastructure or fails to safely mark roads, they may be responsible for resulting accidents. It can be difficult to secure recovery from a government entity. Your lawyer can analyze the likelihood that you could recover compensation from the government based on the facts of your case.
Common Injuries in Pedestrian Accidents
In a collision between a person and a motor vehicle, the person's body is, of course, much more at risk. Pedestrians lack even the protective gear of motorcyclists or bicyclists.
Pedestrian accident victims commonly suffer:
Head and brain injuries. Pedestrians lack the protection of a motor vehicle and safety equipment like a helmet, putting them at high risk of a head or brain injury. Head injuries can include external lacerations or invisible damages. For example, pedestrian accidents are a common cause of traumatic brain injury (TBI). The symptoms of a TBI are wide-ranging and can result in long-term damage or death.
Spinal cord injuries. The spinal cord allows the brain to communicate with the rest of the body, so any spinal injury is problematic. Depending on the location and severity of the injury, the victim is likely to suffer muscle weakness or paralysis below the point of injury.
Neck and back injuries. A jarring impact to the body can easily cause a neck or back injury. These injuries commonly require long-term physical therapy and may leave the victim dealing with chronic pain.
Dental and facial injuries. If a pedestrian's face strikes a hard surface, they can suffer dental or facial injuries such as chipped teeth, a broken jaw, or damage to the skin on the face. Serious facial injuries sometimes require plastic surgery and may result in permanent scarring.
Internal damage. A blow to the body can cause internal injuries, including damage to organs like the heart, lungs, or kidneys.
Broken bones and fractures. A broken bone can seriously limit a victim's mobility and ability to complete day-to-day tasks. If a break is serious, it might require surgery or long-term physical therapy.
Pedestrian accident victims injured because of another person's negligence deserve to recover compensation from the at-fault party for their injuries.
Preparing a Damages Demand
Work with your lawyer to prepare a damages demand that includes compensation for all the injuries you have suffered in the accident.
Consider including:
Medical costs: Physical injuries are inevitably accompanied by medical expenses, including the cost of doctor's visits, surgical procedures, hospital stays, emergency transportation, and prescription medicine. Work with your lawyer to also include the cost of future medical expenses such as in-home care or physical therapy.
Loss of income: Many injuries limit the victim's ability to perform their job, forcing them to miss work or work a reduced schedule. If you were forced to miss work because of the accident, you can include your lost wages in your damages demand. If you must continue to miss work or cannot return to your old job because of your injury, include an estimate of future lost wages. If your injury damages your ability to advance your career, include compensation for future lost earning potential.
Property damage: If any of your personal property, such as a smartphone or other electronic device, was damaged in the accident, you can include the cost of repair or replacement.
Emotional distress: A pedestrian accident can be a traumatic event, leaving the victim to manage emotional impacts like anxiety, depression, and post-traumatic stress disorder. Your attorney can help you determine an appropriate monetary amount to request in compensation for your emotional distress.
Loss of enjoyment: If your injuries keep you from enjoying activities that were previously an important part of your life, you can include a request for compensation for this loss of enjoyment. For example, an individual who was an avid musician can seek compensation for loss of enjoyment if injuries to their hands limit their ability to play their instrument.
Punitive damages: Other types of damages are intended to compensate the accident victim for their injuries, but punitive damages are designed to punish the defendant for particularly egregious behavior. In Minnesota, you must demonstrate that the defendant acted with deliberate disregard for the safety of others to qualify for a punitive damages award.
Some damages are easier to demonstrate, such as past medical expenses, but others are much more complicated, including those that require an estimate of future damages. Your attorney can coordinate the input of experts as needed to prepare a damages demand. Your demand is an important tool for settlement negotiations with the defendant and their insurance company, and a jury will use it if you end up in court.
Frequently Asked Pedestrian Accident Questions
Q: How common are pedestrian accidents?
Pedestrian accidents are more common than you might expect. In 2019, there were more than 1,000 crashes in Minnesota that involved a pedestrian and a motor vehicle. These crashes resulted in 50 pedestrian fatalities. The main contributing factors in these pedestrian accidents were the driver's failure to yield and distracted driving.
Q: Are pedestrian accident statistics improving?
In the past four years, pedestrian accidents increased, representing the deadliest four years in the last three decades for pedestrians. One of the factors behind the increase is the design of streets, which focus on fast-moving vehicles and not pedestrian safety. The changing trends in the types of vehicles on the road also contribute to the increased risk for pedestrians. Drivers increasingly prefer large vehicles like SUVs and trucks. Large vehicles have bigger blind spots and are more dangerous to pedestrians.
Q: What should I do if I am in a Duluth pedestrian accident?
The first thing to do after an accident is to attend to your own medical needs. Seek immediate medical attention for any injuries you have suffered. Securing prompt medical care also ensures that the defendant can't claim a delay caused or worsened your injuries.
Secure a police report as soon as possible. A police report will document important evidence from the scene of the crime including images of the accident scene, witness statements and contact information, and any citations issued to the driver for violating traffic rules and regulations. This evidence will be important as you work to try to establish a case against the driver.
Q: How long do I have to file a Duluth pedestrian accident lawsuit?
The state requires victims to bring claims within a designated deadline called the statute of limitations, to decide the matter while evidence is fresh and witnesses' recollections can be trusted. If you do not bring a lawsuit within this time frame, you will miss your opportunity to secure a recovery for your injuries, so call us now.
Q: When should I accept a settlement offer?
Not until we review it to make sure it will cover all of your expenses. Many Duluth pedestrian accident victims resolve the dispute by accepting a settlement offer from the defendant or their insurance company. While a settlement offer is a more expeditious route to resolution and provides a guaranteed payment, any settlement offer should be considered carefully. Work with your lawyer to assess an offer in comparison to the strength of your case and your total damages. You deserve a settlement that fairly compensates you for your injuries.
Q: Why should I hire a Duluth pedestrian accident lawyer to assist with my recovery?
An attorney will be an important partner as you pursue recovery for the damages caused by a pedestrian accident. Your lawyer can manage the complexities involved with building your case, leaving you the time and energy to manage your physical and emotional recovery.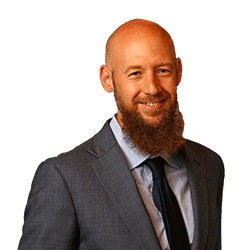 A lawyer might:
Assess which parties acted negligently and may be liable for the accident;
Compile and analyze evidence of the defendant's negligence;
Prepare a case strategy based on the unique circumstances of your accident;
Manage communication with the defendant and their insurance provider;
Compile a comprehensive damages assessment;
Analyze and offer you advice about whether or not you should consider accepting any settlement offers you receive; and
Prepare and file court documents before the statute of limitation expires.
The team at Nicolet Law Accident & Injury Lawyers have deep experience assisting pedestrian accident victims in and around Duluth, MN secure the recoveries they deserve. Our team has the resources, experience, and passion needed to zealously advocate on behalf of our clients. If you or a loved one was the victim of a pedestrian accident, contact our firm today at (218) 729-0628 or through our website for your free consultation.
Duluth Office
306 West Superior Street, Suite 606
Duluth, MN 55802
Phone: 218-729-0628