Over the past few years, Duluth has gained a well-deserved reputation as a craft beer destination. Breweries make for a natural economic and cultural fit in the Twin Ports, where folks have a long-standing love of ales, lagers, and stouts. When consumed responsibly, our local beers, along with the wines and spirits from around the globe served in Duluth pubs and restaurants, warm the body on cold Lake Superior nights, and offer cool refreshment on sunny lakeside summer days.
Unfortunately, not all Duluth residents, workers, and visitors drink responsibly, and some make the regrettable decision to get behind the wheel after downing one too many. In the drunk driving accidents that invariably follow, innocent victims suffer severe injuries, and our community mourns tragic fatalities.
If you or a loved one suffered harm because of the reckless decisions of a drunk driver in Duluth, then you deserve compensation. The Duluth drunk driving attorneys at Nicolet Law Accident & Injury Lawyers can help. Read on to learn how, and then contact us online or call our Duluth office for your free consultation.
About Nicolet Law Accident & Injury Lawyers in Duluth
Nicolet Law Accident & Injury Lawyers represent victims of drunk driving accidents and their families throughout Minnesota and Wisconsin. For over a decade, injured individuals and grieving families in Duluth have turned to us to help them secure compensation for injuries and losses they never should have suffered. Over our years of practice, we have obtained tens of millions of dollars in compensation for our clients through judgments, jury verdicts, and out-of-court settlements.
Importantly, however, the results we have achieved for our clients have never gone to our heads. We started as, and remain, a community-focused, client-oriented law firm. We treat every client as an individual deserving of our diligence, compassion, and professionalism—qualities our clients have recognized and appreciated in us time and again.
We cannot promise that you and your family will recover compensation for injuries and losses you suffered in a Duluth drunk driving accident. Our clients do have our commitment, however, to put the full measure of our experience, know-how, and resources to work in pursuit of the money they need and deserve.
<iframe width="200" height="113" src="https://www.youtube.com/embed/bhjjjYaMQOU?feature=oembed" frameborder="0" allow="accelerometer; autoplay; clipboard-write; encrypted-media; gyroscope; picture-in-picture; web-share" allowfullscreen title="Duluth | Minnesota Personal Injury Lawyers | Nicolet Law Office"></iframe>
Nicolet Law no longer handles Disability or Bankruptcy cases.
The Preventable Tragedy of Duluth Drunk Driving Accidents
Most Minnesotans understand that drunk driving is extremely dangerous and illegal. Sadly, despite years of public awareness-raising and strict law enforcement measures, drunk driving accidents still happen in Duluth and elsewhere across the Land of 10,000 Lakes.
According to the Minnesota Department of Transportation (MDOT), in a recent year in Minnesota:
Law enforcement agencies made 27,378 DWI arrests;
4,113 alcohol-related crashes occurred; and
114 people died in alcohol-related accidents.
Drunk driving plays a disproportionate role in inflicting injuries in traffic accidents. Every year, roughly 1 in 3 fatal accidents, and approximately 1 in 5 crashes causing serious injuries, involve alcohol as a contributing factor.
A drunk driver's actions can inflict life-altering, debilitating trauma, including:
Traumatic brain injuries (TBI)
Spinal cord injuries (SCI)
Amputated or crushed limbs
Neck, shoulder, and back injuries
Internal organ damage
Burns
Severe lacerations and abrasions
Alarmingly, according to MDOT, 1 in 7 Minnesota drivers have a DWI on their record, and approximately half are expected to re-offend. The problem is so entrenched, that Minnesota's DWI Courts have been forced to innovate. A court in St. Louis County, for instance, has started a program called SBIRT—that's screening, brief intervention, and referral to treatment—with first-time offenders, in hopes of reducing the number of repeat DWI offenders in the Twin Ports area.
How the Law Addresses Drunk Driving in Duluth
Drunk driving, as we said, is dangerous and illegal. In Minnesota, the law holds drunk drivers, and anyone else answerable for a drunk driver's conduct, accountable to the public and accident victims, in two basic ways.
Criminal and Administrative Penalties for Drunk Drivers
In Minnesota, drunk driving is known as driving while intoxicated (DWI), sometimes referred to as impaired driving.
It refers to a person who operates or physically controls a motor vehicle while:
Under the influence of alcohol, drugs, or both;
Having a blood alcohol concentration at or higher than the legal limit; or
Having any amount of certain controlled substances in your body.
Importantly, either of these definitions qualifies as drunk driving. Alcohol (or drugs), even at levels below the legal limit, can impair a person's ability to drive sufficiently to constitute driving under the influence.
Similar to many states, Minnesota's drunk driving laws define three separate legal limits.
0.08 percent for non-commercial drivers who are age 21 or over;
0.04 percent for drivers holding a commercial drivers license (CDL), including school bus drivers;
0.02 percent for drivers under age 21.
The crime of driving while impaired also applies to motorboats in operation, snowmobiles, all-terrain vehicles, off-highway motorcycles, and off-road vehicles.
Persons who commit a DWI face:
License revocation
Impoundment or forfeiture of the drunk driver's vehicle
The requirement to install (and pay for) an ignition interlock device
Separately and in addition, a conviction for DWI in Duluth carries potential criminal penalties, namely:
Fines totaling thousands of dollars;
Jail sentences ranging from months to years.
Civil Liability of Drunk Drivers and Others
Punishment of drunk driving through criminal and administrative means can see justice done for the Duluth community at large, but it does not necessarily help alleviate the suffering of persons the drunk driver directly harmed by causing an accident.
To secure compensation for their injuries and losses, those victims—with the help of a skilled drunk driving accident injury law firm like Nicolet Law Accident & Injury Lawyers—can pursue legal action against the drunk driver and others who may have civil legal liability for the damages those victims suffered.
Every Duluth drunk driving accident injury case we handle at Nicolet Law Accident & Injury Lawyers has unique aspects.
In general, however, by taking legal action—usually filing a lawsuit and/or pursuing an insurance claim—Duluth victims of drunk drivers can hope to recover compensation for:
Medical expenses related to treating drunk driving accident injuries, including the cost of an ambulance ride to the hospital, emergency treatment, a hospital stay, surgeries, rehabilitation, and medication.
Non-medical expenses that would not have occurred if the drunk driving accident had not happened;
Lost wages and income from missing work, either temporarily or permanently, because of a drunk driving accident injury; and
Pain, suffering, and other life difficulties caused by drunk driving accident injuries, including harm done to personal or intimate relationships.
Families of victims who tragically died in drunk driving accidents may have the ability to recover compensation for their losses through a wrongful death lawsuit.
In addition, Minnesota law permits courts to award punitive damages to victims or family members if there is clear and convincing evidence that the drunk driver acted with deliberate indifference to the safety of others.
Frequently Asked Questions About Duluth Drunk Driving Accident Cases
Do you handle DWI defense cases in Duluth?
No. Nicolet Law Accident & Injury Lawyers will represent victims of drunk driving accidents in Duluth. We do not represent people defending against DWI charges.
Is the drunk driver the only person I can sue for my injuries?
Not necessarily.
It is true that, in most Duluth drunk driving accident cases, the drunk driver bears primarily legal and financial responsibility for the harm caused to crash victims. However, the law may also hold other parties accountable for the accident.
For example:
A Duluth bar or restaurant, or social host, who sells or provides alcohol to a minor who then causes a drunk driving accident;
The drunk driver's employer, who may face liability simply because the driver caused the crash while working, or for the employer's own failure to screen, train, or supervise the driver appropriately;
A manufacturer of a defective vehicle, part, traffic control device, or other that malfunctions and contributes to the cause of the accident; or
A local government that designed, built, or failed to maintain an unreasonably dangerous section of road that played a role in causing the crash.
These are just a few examples. The point is, the law does not strictly limit you to suing a drunk driver for the injuries you suffered in a drunk driving accident. You may have other options, too, and a skilled attorney from Nicolet Law Accident & Injury Lawyers in Duluth can help you explore them.
Can I sue if the drunk driver is in jail?
Yes. Whatever might happen to the drunk driver in terms of criminal penalties has no direct bearing on your rights to seek compensation through a civil lawsuit.
That is not to say, however, that a prosecution of the drunk driver would have no impact on your case. The timing and outcome of a criminal prosecution of a drunk driver may affect the strength of your claim against the driver or others. In addition, a prosecutor might ask you to provide testimony or evidence in the criminal case.
We strongly encourage Duluth drunk driving accident victims to consult with a skilled attorney as soon as possible, as you may need help navigating the cross-currents of a civil case and any prosecution of the drunk driver who injured you.
What if the Duluth drunk driver did not carry insurance?
You may still have the ability to recover compensation, and should speak with an experienced attorney right away.
Normally, even drunk drivers carry insurance to cover against their own liability for injuries they cause to others in a crash. However, sometimes drivers break the law and ignore their obligation to buy auto insurance. In those cases, victims may have several options.
First, as noted above, other parties may share legal liability with the drunk driver for the accident. The drunk driver's lack of insurance should not typically affect the liability of those other parties.
Second, you may have opted to carry uninsured motorist coverage when you purchased your own auto insurance policy. That coverage, in theory, protects you against just this type of situation. In practice, however, it is not always easy to convince your insurance company to pay an uninsured motorist claim. An experienced drunk driving accident injury lawyer, like a member of the team at Nicolet Law Accident & Injury Lawyers, can help you hold your insurance company to its obligation to cover you.
How much does it cost to hire a lawyer to help me get compensation for my Duluth drunk driving accident injuries?
It costs no money up-front to hire a law firm like Nicolet Law Accident & Injury Lawyers to represent you, and no money at all unless they get you results.
We offer a free, no-obligation consultation to anyone who suffered injuries in a Duluth drunk driving accident. In a consultation, you can tell us a little about what happened, and we can give you our initial impression of whether you have a case for damages against the drunk driver or someone else. That consultation costs you nothing, even if you decide not to hire us to represent you.
In cases that we do take, our firm almost always represents its clients on contingency. That means we do not charge money upfront or as the case progresses. Instead, we collect our fee out of any money our efforts succeed in securing for our client. If we do not deliver results for our clients, then we do not get paid.
Skilled Duluth Drunk Driving Accident Injury Lawyers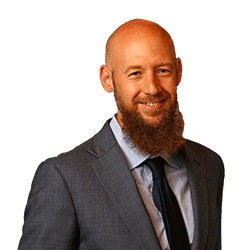 Duluth drivers know better than to take the wheel when they've had too much to drink. And yet, they continue to make the tragic, reckless decision to drive drunk, with predictably disastrous consequences.
Duluth drunk driving accident victims deserve to see justice done. Prosecutors might hold the drunk driver criminally liable. But, victims themselves can also hold the drunk driver and others to account for what happened, with the help of a skilled attorney from Nicolet Law Accident & Injury Lawyers.
To speak for free with a member of the Nicolet Law Accident & Injury Lawyers team, call our Duluth office at (218) 729-0628 or contact us online.
"
Russell handled mine and my daughters claim, after being in a car accident and I have to say what an Amazing law firm. Stayed on top of my accident claim and case, even when the other company's a
djuster did not want to cooperate in communicating. Would highly recommend. While nobody ever "wants" to be in a situation to need to have to hire an attorney, if I ever was in need again, Nicolet Law firm would be my first call.
"
"
The Nicolet lawyer was fantastic in helping me with my car accident claim. Mr. Russell Nicolet was amazing always there when you needed him and very understanding of all my issues. Hope to never ne
ed a personal injury lawyer again but if I ever do I know who I am calling.
"