Duluth Dog Bite Attorneys
Dogs play an important role in the lives of Duluth families and communities. In any Duluth neighborhood, from Hillside to Hunters Park, you're likely to see dogs in yards and parks, on sidewalks and footpaths. Most of the time, dogs make their owners' and others' lives better. They're faithful companions and stalwart protectors.
Still, with dog ownership also comes the risk of dog bites and dog attacks on unsuspecting humans. A dog bite or dog attack can cause severe and in some extreme cases fatal injuries to a victim. Dog bite victims can face not only a painful recovery from their injuries but often remain fearful and anxious of an animal attack in the future, which can impact their enjoyment and quality of life.
If you or a loved one are a victim of a dog attack and are bitten or otherwise injured you may be eligible for compensation under the law. The Duluth dog bite lawyers at Nicolet Law Accident & Injury Lawyers represents Duluth dog bit victims in legal actions seeking damages for injuries and losses. Contact us today for a free consultation about your rights after a dog harms you or a loved one.
About Our Law Firm in Duluth
Nicolet Law Accident & Injury Lawyers is a full-service personal injury law firm serving clients in Duluth and throughout Minnesota and Wisconsin. For years, our team has committed itself to providing smart, compassionate legal advice to victims of preventable accidents, including to individuals who suffered injuries from a dog bite or dog attack.
Our team has compiled an impressive track record of results in a wide range of personal injury matters, including:
$299,000 recovery for a victim of a dog bite
$145,000 for a young child bitten by a dog
We cannot guarantee that other cases we handle will have similar outcomes. We can, however, promise to devote the full resources and attention of our firm to seeing justice done for every client we represent.
Common Dog Bite/Attack Injuries
A dog can inflict severe, painful, dangerous injuries to victims of any age. Young children, due to their small stature, face particular dangers from dog attacks, but even a full-size adult can sustain serious wounds when a dog attacks.
Common injuries from dog attacks can include:
Puncture Wounds and Lacerations - dog bites often break the skin of the victim causing open wounds and deep lacerations. In addition, victims may sustain additional scrapes and cuts from the impact of being thrown into the ground or nearby objects by the animal.
Bone Fractures - Dog attacks can consist of a prolonged sequence of events in which an individual can be pushed or dragged to the ground by the canine and involved in a fight for their lives as they attempt to fend off the animal. This can result in broken bones and fractures to the arms, legs, and other vulnerable joints and areas of the body. Dogs with strong jaws may also have the strength to cause bone fractures simply from biting, especially if it clamps onto a young child's limb.
Head Injuries - Dogs will often attack the head and face area of the victims during an attack, especially young bite victims. They may also push the victim to the ground, causing the victim to sustain a blow to the head that results in a traumatic brain injury or other head wound.
Neck and Back Injuries - A sudden and unexpected attack by a dog on a victim can cause a hard blow to the victim's body, especially if the dog tackles the victim to the ground.
Injuries to Eyes, Ears, and Face - Dog attacks on young children, in particular, often involve bites to the face that cause severe wounds, may rob the victim of sight, and leave behind disfiguring scars.
At Nicolet Law Accident & Injury Lawyers, we fight to make sure our clients receive compensation for any injury a dog attack inflicts, no matter if it is one of the injuries above, or any other harm our client suffered.
The Danger of Complications After a Dog Bite Injury
For some Duluth dog bite victims, the bite is just the proverbial tip of the iceberg in terms of the harm they might suffer. Dog bites are associated with a high risk of health complications.
Rabies
One of the most concerning risks of any Duluth dog bite is the potential for the dog to transmit rabies to the victim. Rabies is a virus that, if not promptly treated, is almost 100 percent fatal to humans.
Minnesota statutes and Duluth city ordinances require all dogs to be vaccinated against rabies and to wear a vaccination tag at all times. Still, not all dog owners comply with vaccine requirements, vaccines are never 100 percent effective, and some dogs can get infected with rabies as puppies before they have received a vaccination.
For that reason, Duluth dog bite victims must always report a bite to the owner, obtain the dog's vaccination information, and seek immediate medical attention. Dog owners, for their part, must quarantine their dog after it bites a human until sufficient time has passed to assess whether the dog was rabid.
Bacterial Infection
When a dog bite breaks a person's skin, bacteria in the dog's saliva can enter the victim's bloodstream and cause severe, potentially deadly infections. Infections are common after a dog bite and require prompt medical attention to avoid serious health complications. Never put stock in the old saying that a dog's mouth is supposedly cleaner than a human's. According to the American Kennel Club, it's both not true and not particularly relevant to your health.
Make no mistake: a dog bite that breaks the skin can transmit all sorts of dangerous pathogens that could cause shock, sepsis, and even death. Seek immediate medical attention for any such bite.
Nerve Damage
A dog bite can damage the nerves in the area where the dog's teeth puncture the skin. Nerve damage can cause discomfort, weakness, loss of sensation, and impaired muscle function. Some nerve damage may resolve over time, but in other cases, the damage may result in permanent disabilities for the victim.
Permanent Scarring and Disfigurement
Finally, dog bites can cause severe scarring and disfigurement, especially when a dog bite's a victim's face (as is often the case in dog attacks on young children). Scarring and disfigurement can take a heavy toll on the physical, emotional, and social well-being of a victim. Victims with severe disfigurement and scarring may also need to undergo painful, expensive surgeries to repair the damage.
Duluth Dog Bite Claim FAQ
Victims of dog bites and, in the case of a dog attack on a child, victims' parents, often have lots of questions about their legal rights. Below, we've answered some of the most common questions we get from clients and potential clients at Nicolet Law Accident & Injury Lawyers in Duluth. To speak for free with a legal professional who can answer your specific questions about a dog bite that harmed you or a loved one, contact us today.
Can I sue for dog bite injuries in Duluth?
Generally speaking, yes, provided that the dog attacked you without provocation while you were acting peaceably in the place where the attack occurred. Under those circumstances, Minnesota law holds a dog owner strictly liable for damages in the "full amount of the injury sustained" by the victim of a dog attack. Strict liability means that the owner owes damage regardless of the reasonableness of his or her actions in controlling the dog. The mere fact that the dog bit you entitles you to damages from the dog's owner and anyone "harboring or keeping" the dog.
In addition, you may also have the right to sue other parties for your injuries in a Duluth dog bite, if you can show that those other parties acted in an unreasonably dangerous manner that contributed to the cause of a dog attack that injured you. For example, a property owner that knows of a dangerous stray dog on the premises may owe damages if the dog bites you. Or, an individual who intentionally agitates or riles up a dog into a frenzy may owe damages if the dog targets you as its victim.
At Nicolet Law Accident & Injury Lawyers, we act decisively to secure compensation for our clients when they suffer injuries in a dog attack. We routinely pursue damages from dog owners, but also have the skill and resources to hold others accountable for a dog attack when appropriate.
What compensation can I get for a Duluth dog bite?
As we mentioned, Minnesota law entitles Duluth dog bite victims to pursue owners for compensation reflecting the "full amount of the injury sustained." They can seek similar damages from other parties.
Payment for the full amount of their injuries may cover:
Expenses for medical care and treatment related to the dog bite injury itself and any secondary health complications.
Other, non-medical expenses resulting from the attack and injury.
Lost wages or other income losses due to your injuries or the need to care for an injured child.
Physical pain, emotional suffering, scarring and disfigurement, and other life challenges resulting from the bite and its aftermath.
In some cases, the team at Nicolet Law Accident & Injury Lawyers can also seek punitive damages if the party at fault for the attack caused it through "deliberate disregard for the rights or safety of others."
How much time do you have to seek compensation for a dog bite in Duluth?
You have only a limited amount of time to initiate a lawsuit for Duluth dog bite damages. A law called the statute of limitations gives Duluth dog bite victims just two years to take legal action in most cases. If they fail to file a lawsuit within that time frame, they risk losing their rights to compensation altogether.
What steps must I take after suffering a dog bite injury in Duluth?
Dog bites are not something you deal with every day. In fact, many people will go their entire lives without being bitten or attacked by a dog. If a dog attacks you you may not know how to protect your rights.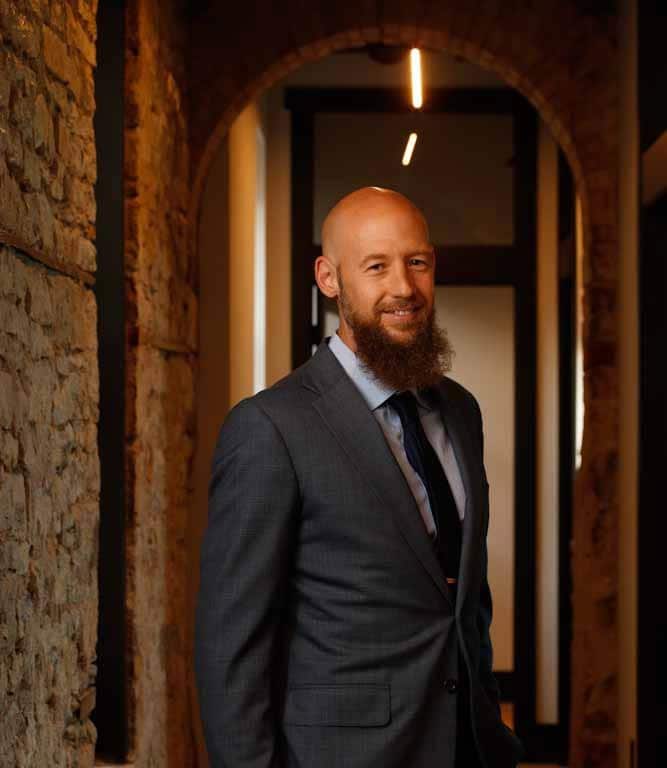 Notify the dog owner and obtain vaccination information. Duluth city ordinances require notification of the dog owner as soon as possible so that the owner can quarantine the dog for observation. Notifying the owner also allows you to obtain the dog's full vaccination information and assess your potential risk of rabies exposure.
If you do not know the owner, you may have the chance to obtain information from the dog's collar tags. If that's not possible, try to snap a picture of the dog and alert City of Duluth Animal Control immediately.
Seek medical attention. If you are seriously injured, await help from EMS at the scene. Otherwise, seek medical care as soon as possible with a doctor or at a nearby emergency room or urgent care center. Follow through with all medical treatment, in particular any rabies shots you may need if the dog's vaccination status is unknown, or you contracted the disease.
Never, ever take chances with your health after a dog bite. Rabies is almost always fatal in humans if it progresses to the point where humans begin to exhibit symptoms.
Contact the dog bite lawyers at Nicolet Law Accident & Injury Lawyers. As the victim of a dog bite in Duluth, you may have the right to significant financial compensation from the dog owner and others.
Get in Touch With Our Duluth Dog Bite Lawyers Today
For a free consultation with an experienced local dog bite lawyer, contact Nicolet Law Accident & Injury Lawyers online or call our Duluth office at (218) 217-0698. We have years of experience helping dog bite victims secure the compensation they need and deserve to treat their injuries and recover from the trauma of an attack.
Duluth Office
306 West Superior Street, Suite 606
Duluth, MN 55802
Phone: 218-217-0698