Workers' Compensation Attorneys In New Richmond
Workers' compensation is critical for anyone who ends up injured in a New Richmond workplace. Unfortunately, getting compensation for injuries can become a major challenge without having an experienced New Richmond workers' compensation lawyer backing you up.
Nicolet Law Accident & Injury Lawyers serves to ensure that New Richmond workers can recover the workers' compensation they deserve. At Nicolet Law Accident & Injury Lawyers, we can help you get the workers' compensation you need to get by after a New Richmond workplace accident.
Below we provide a brief overview of workers' compensation in New Richmond, and how Nicolet Law Accident & Injury Lawyers can help injured workers recover workers' compensation.
Maximizing Compensation For You
Our goal is to make sure you have all the financial resources you need to keep your bills paid while recovering from your work-related injury. We will aggressively pursue the full workers' compensation benefits you are entitled to. Additionally, we will pursue personal injury claims against third parties where appropriate. For example, if you were injured in a car accident on the job, a personal injury claim could provide you with financial compensation for your pain and suffering.
Whether you work in an office, a warehouse, a field, a construction site or anywhere else, you can rely on our New Richmond injury lawyers to get you the benefits and compensation you need for injuries such as:
Knee, ankle, and hip injuries
Mental health conditions such as anxiety and depression
Repetitive stress injuries such as carpal tunnel syndrome
Hearing loss and/or vision loss
Burn injuries
Broken bones and fractures
Nicolet Law Accident & Injury Lawyers Experienced, Hard-working Attorneys for Your New Richmond Workers' Compensation Case
The Nicolet Law Accident & Injury Lawyers team's legal experience in handling injury cases goes back to 2007 when Russell Nicolet started our firm in Hudson, Wisconsin. The major goal of the firm was to help those struggling with their health, finances, or overall well-being after accidents due to wrongful actions of others.
We've tackled hundreds of cases and recovered millions of dollars on behalf of our Wisconsin and Minnesota clients since those early days.
Every day, we are committed to helping clients who are struggling after unexpected and life-changing accidents to recover the compensation they deserve. We're here and ready to help New Richmond workers' compensation claimants get the compensation they desperately need at a time when they often cannot make a living on their own.
Knowing workers' compensation law is one thing—but you want an attorney who has demonstrated they get results. Read below about some of our success stories and why we're your best option for your New Richmond workers' compensation case.
Our Experience Fighting for Injured Workers
Throughout the years, we've demonstrated our ability to help clients recover workers' compensation when an employer refused to pay out after an accident.
Unfortunately, employers often fail to treat their injured employees with dignity and respect after workplace accidents, refusing to pay out claims—that is when we step in to help our clients fight for their rights. We see many manual labor workers who suffer particularly severe and expensive injuries, such as traumatic brain injuries, spinal cord injuries, and other injuries that can result in permanent deficiencies.
In one case, our client had suffered a foot injury on the job and was denied compensation. Insurance companies behind workers' comp often try to minimize injuries and make it look like they shouldn't pay for an injury appearing to be minor. A foot injury in many cases is a serious matter and can affect mobility for the rest of one's life. We succeeded in getting our client 95 percent of the value of his total lost wages and permanent disability with all medical expenses covered.
Dealing With New Richmond Workers' Comp Insurance Companies
Sometimes a New Richmond employer is directly to blame for a worker not getting the compensation they deserve. Other times, denial of a claim can be traced to the employer's insurance provider.
Workers' compensation insurance companies want to make as much money as possible, and they do so by denying and minimizing claims. One of the first moves an insurance company is likely to make in a New Richmond workers' compensation claim is to make a quick offer. This offer is typically much less than what a worker actually deserves. The insurance company, however, knows most injured employees lack experience with workers' compensation and how it works. Injured workers may feel tempted to take an immediate settlement to cover the bills that waste no time coming in.
Thanks to our experience in workers' compensation cases, the legal team at Nicolet Law Accident & Injury Lawyers knows how to deal with insurance companies to make sure they don't take advantage of our clients by forcing them into a settlement that won't cover everything our clients deserve. Our firm knows what you deserve based on your lost wages, medical bills, and other expenses.
Evidence is the key to gaining compensation faster. As you recover, we'll work with you more to gather the evidence you need to support your claim and push back against an insurance company that's resistant to paying out a fair amount for your claim.
Businesses in New Richmond with Potential Personal Injury Cases
New Richmond, while having a modest population, has plenty of ongoing industry that presents the risk of workplace accidents. Major New Richmond manufacturers include Prism Plastics, Rise, Syntegon Packaging Technology, Lakeside Foods, and Federal Foam Technologies. Injuries are also common in construction, which is in constant operation throughout the town.
Workplace injuries are bound to happen in New Richmond sooner or later. In some cases, these could be slip and fall accidents, joint injuries, burn or electrical injuries, broken bones, or even head trauma. At a manufacturing company, workers are often around caustic substances that can cause burns and other severe injuries. Construction workers face a host of hazards at their sites, such as being crushed or hit by heavy machinery or building materials.
Workplace injuries, even on the more minor end, can greatly disrupt your life in one way or another. Even if you recover from your injuries, you are likely to incur expensive medical bills. Whoever your employer is, and however severe your injuries, you should be able to collect workers' compensation when you are injured on the worksite due to no fault of your own.
Major Corporations in New Richmond
Those who live here in New Richmond are familiar with major companies like General Mills, 3M, Target, and Wells Fargo, all of which have locations in town. Workplace injuries happen in these workplaces too. Because these businesses are bigger, they often have higher policy limits and may cover more of an injured worker's expenses. But they often won't do so without putting up a fight.
It can be more challenging to get bigger companies' insurers to agree to pay fair compensation. At Nicolet Law Accident & Injury Lawyers, though, we aren't afraid to go up against the big companies. If you were injured while working for a big corporation in New Richmond, turn to Nicolet Law Accident & Injury Lawyers for the legal help you need to recover fair workers' compensation.
Call Our New Richmond Workers' Compensation Lawyers After Your Injury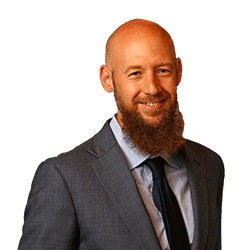 Contact Nicolet Law Accident & Injury Lawyers at (715) 226-6164 immediately if you suffered an injury at your New Richmond workplace. Our team is standing by to investigate your case today and start the process toward winning you the workers' compensation you need to move on with your life.
<iframe width="200" height="113" src="https://www.youtube.com/embed/0hiGWkC_R_4?feature=oembed" frameborder="0" allow="accelerometer; autoplay; clipboard-write; encrypted-media; gyroscope; picture-in-picture; web-share" allowfullscreen title="New Richmond | Wisconsin Personal Injury Lawyers | Nicolet Law Office"></iframe>
"
Russell Nicolet represented me for a personal injury case. He was kind, compassionate, and professional. He made my concerns his concerns. He was quick to respond to my calls and emails. He kept me up
 to date on the progress of the case. Every interaction with Russel and his staff was a positive experience. If you are looking for a personal injury attorney, I highly recommend Russell, or his colleagues at Nicolet Law.
"
"
Eureka!! All of my questions were answered and although my situation doesn't warrant legal representation I am moving forward with quality resources and the added confidence that I received know
ledgeable and professional advice.
"