Superior, Wisconsin Motorcycle Accident Attorneys
Riding a motorcycle around Superior can be a tricky attempt due to our weather. The lake makes the weather often unpredictable. It could be the best day for a ride, then all of a sudden, you might get rain you didn't expect—or in the winter, if you brave the cold, lake-effect snow could make a dry road suddenly slick. You could also get caught up in a waterspout before it disintegrates over land.
Motorcycles are not the only vehicles that could lose control in unpredictable Wisconsin weather. Although you are careful, others might not exercise caution, and they could cause an accident when they hit a wet or icy spot.
If you suffered injuries or lost a loved one in a motorcycle accident, contact our Superior motorcycle accident attorneys Nicolet Law Accident & Injury Lawyers for your free case evaluation. Your initial case evaluation is free. If we take your case, you don't pay for our services unless we secure compensation for you.
Why I Should Hire a Superior Motorcycle Accident Lawyer
In cases where people attempt to settle their own cases, they rarely get enough money to cover their losses and end up paying for bills that the responsible party should have to pay. It starts when you first contact the insurance company. Because it is in business to make money, it will find any way possible to deny your claim or offer you a pittance. One of the favorite "tricks" an insurance company plays is to get you to talk about the accident. They then twist what you say to use it against you.
Additionally, when you retain a Superior, Wisconsin motorcycle accident lawyer, the insurance companies know that they can't pull those tricks. They also know that you are more likely to litigate your case if the insurance company's offer is not fair and reasonable.
Finally, you don't have to deal with the stress of going back and forth with the insurance company while trying to recover or attending to a probate case if you lost a loved one. We can handle all the back and forth for you.
<iframe width="200" height="113" src="https://www.youtube.com/embed/g8vZEe4ZB_c?feature=oembed" frameborder="0" allow="accelerometer; autoplay; clipboard-write; encrypted-media; gyroscope; picture-in-picture; web-share" allowfullscreen title="Superior | Wisconsin Personal Injury Lawyers | Nicolet Law Office"></iframe>
Injuries Could I Suffer in a Motorcycle Accident
Because a motorcycle does not provide as much protection as a vehicle, Superior riders are more likely to suffer severe or catastrophic injuries or die in a motorcycle accident. The injuries you could suffer range from minor injuries such as cuts, to catastrophic injuries, such as spinal cord injuries or traumatic brain injuries.
Injuries could include:
Cuts, scrapes, bruises, bumps, and scratches.
Road rash.
Thermal and chemical burns.
Face and eye injuries.
Head, neck, and shoulder injuries.
Traumatic brain injuries.
Simple and compound fractures.
Internal injuries.
Sprains, strains, pulled muscles, torn muscles, and other soft tissue injuries.
Back and spinal cord injuries.
You could also suffer from secondary injuries such as infections if you have underlying conditions. Diabetes, taking certain medications that lower your white cell count, and immunodeficiencies increase the risk of infection. In some cases, accident injuries could exacerbate pre-existing conditions. The defendant should also pay for medical expenses and pain and suffering for these types of injuries since you would not have suffered through them if not for his or her actions or inactions.
What Do I Do If I Lost a Loved One in a Superior Motorcycle Accident?
As soon as possible, contact a Superior motorcycle accident attorney. In most cases, the personal representative files the wrongful death action on behalf of the estate. Once we reach a settlement or obtain a trial award, the money goes to the estate, which is then dispersed according to the decedent's estate plan.
If the decedent did not leave a will, trust, or another type of estate plan, Wisconsin statutes determine how the personal representative disburses the money.
Even if the probate court has not appointed the personal representative, a spouse or adult child can also speak with the attorney, especially if the decedent's estate plan named the spouse as a personal representative.
How Much Is My Superior Motorcycle Accident Case Worth?
The amount of compensation you recover from a motorcycle accident in Wisconsin depends on your injuries. If you suffer from severe or catastrophic injuries or lose a loved one in a Superior motorcycle accident, you will likely collect more than if you suffered injuries that will heal in a few weeks or months.
You can typically recover two types of damages. Economic damages and non-economic damages are compensatory damages. You can also recover punitive damages if you can show that the defendant's actions or inactions were an intentional disregard for the rights or safety of others. The court orders compensatory damages in an attempt to make you whole again. It orders punitive damages as a punishment for the defendant's behavior.
Economic damages include past and future medical expenses, past and future lost wages, replacement or destroyed or damaged personal property, and funeral, burial, and/or cremation expenses.
Non-economic damages include
Pain and suffering.
Emotional distress.
Loss of quality of life.
Loss of companionship.
Loss of consortium.
Inconvenience.
Loss of use of a body part.
Loss of use of a bodily function.
Amputation of a digit or a limb.
Excessive scarring and/or disfigurement.
Contact a Superior Motorcycle Accident Lawyer at Nicolet Law Accident & Injury Lawyers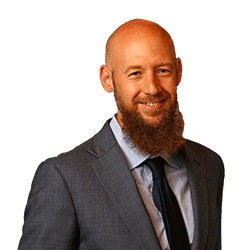 While money cannot erase your injuries or bring back a loved one, it can significantly reduce the financial stress that comes with losing an income because of a motorcycle accident. The sooner you file a claim, the sooner you can recover damages.
Also, your memory of the accident is better close to the accident. If you wait too long, you could forget essential facts surrounding the incident. These facts could make or break a case. If you suffered injuries or lost a loved one in a motorcycle wreck in Superior, contact a Superior motorcycle accident attorney Nicolet Law Accident & Injury Lawyers at (715) 226-6295 for a free case evaluation.
Superior Office
1200 Tower Ave.
Superior, WI 54880
Phone: 715-226-6295