Minneapolis Bus Accident Lawyer
In Minneapolis, buses help transport people to where they need to go. Due to their size, the drivers may need more caution when they maneuver around increased traffic. A bus accident is likely to occur, and an injured person may want to know what they can do.
If you were in a bus collision, you could seek reimbursement from the liable party. Nicolet Law Accident & Injury Lawyers can help you get the money you need. Our team has helped clients with other types of vehicle accidents in the past.
Our Minneapolis bus accident attorneys can determine what strategy to use for a successful settlement. You might be unsure if you have a valid case, but a meeting at our office may surprise you.
Different Types of Buses
A bus crash can feature one of many types of buses. Several of them operate in the city, and others travel along the interstate. A common one you likely will see on the road is a school bus. People recognize them for their yellow exterior, and they transport students of all grade levels.
City buses take people to various parts of the city. The mode of public transportation helps people get around if they do not want to drive or use a taxi service. Some of them have doors only at the front, and others have entrances in the front and middle sections.
A shuttle bus travels to different places without many stops. You might see one at a sporting event or the airport. Another type of large vehicle is a police bus. The bus would transport police for crowd control at major sports events or demonstrations.
Some people ride on a minibus, and a minibus holds anywhere from 8 to 25 people. Another type is a trolleybus, and they operate with cables above the street.
If you visit a place as a tourist, you might ride on a tour bus. The vehicle takes visitors sightseeing along designated routes.
Bus Accident Statistics in Minneapolis
An estimated 63,000 buses of all types get into an accident across the country in any given year. Around 14,000 reported cases result in injuries, and another 325 accidents lead to fatalities. In Minnesota, roughly 715 school bus collisions occur annually.
Approximately 549 crashes feature other types of buses. A small portion of people receives injuries during an incident. Most of them are pedestrians or are passengers of other cars. In many cases, a bus driver hits another motor vehicle. A few bus accidents involve pedestrians.
A person on a bicycle could sustain injuries as well. In Minneapolis, an average of 10 bicycle-bus crashes occurs every year. Areas like West Lake Street in Uptown are likely to see a couple of cases at the intersections.
The layout of the roads can contribute to accidents. Bicycles may have to share lanes with other vehicles on certain streets.
With school buses, an accident is more likely to happen between 6 a.m. and 9 a.m. The hours between 3 p.m. and 6 p.m. also see an increased chance of an incident. The morning and late afternoon are when the school buses are in use. People travel to and from work as well.
Most accidents generally happen between Monday and Friday.
Bus Laws and Regulations in Minneapolis
If a person wants to operate a bus in Minneapolis, they need to adhere to the bus laws and regulations. Bus drivers need to acquire a commercial driver's license if the vehicle can hold more than 16 passengers. The commercial status remains even if someone never transports more than 10 people.
For school buses, the motorist needs to obtain passenger and school bus endorsements as well. The endorsements are certificates you get when you pass the exams. The minimum age requirement is 18 years. The person has to pass a physical examination and background check.
Buses with a capacity of 40 passengers or more can travel along the shoulder of a freeway or expressway. They can only use the shoulder lane if the traffic moves slower than 35 miles per hour.
Since buses are commercial vehicles, they need to follow the hours-of-service regulations. The regulations set how long a person can drive before they need a break or should clock out. One limit is a maximum of 15 hours on duty. Afterward, the bus driver requires eight hours of off-duty time.
After eight hours, the driver can operate a bus for 10 straight hours. They would need another eight hours after the shift. During a 7-day or 8-day period, the motorist cannot drive for more than 60 or 70 hours, respectively.
Of course, bus drivers should have a couple of breaks while they are on their shifts. The regulations prevent exhaustion for a reduced chance of an accident.
Reasons Why a Bus Collision Occurs
In many cases, the bus driver's careless actions led to injuries. They might have ignored the bus laws of the state. For example, a driver did not follow the hours of service and became tired due to a lack of breaks. Exhaustion can lead to various errors when someone drives for too long.
Speeding is another cause of bus accidents. A driver may not have enough time to react if a person or vehicle suddenly crosses their path. In an urban area like Minneapolis, the high concentration of people gives the bus less room to maneuver.
Blind spots can be an issue, and bus drivers have to be mindful of them. A few drivers ignore their blind spots and increase the chances of an accident.
Harsh weather can make driving hazardous for any person. The weight and size of the bus can make road travel difficult during heavy rain. An accident could become severe because of the road conditions.
The structure of the bus could be a contributing factor in a crash. The vehicle may lack the proper protection to keep its passengers safe. Additionally, weight distribution issues can impact the stability of the bus.
Another cause is equipment malfunction. For example, brake errors could fail to stop a bus at a red light. The bus might hit oncoming traffic.
Who Can You Sue After an Accident in Minneapolis?
One possible liable party is the bus driver. They should have adhered to all traffic and bus laws and paid attention to the road. If you or a loved one suffered any injuries because of the bus operator's negligence, we could help you file a claim against them.
You could seek compensation from the bus company as well. An employer's negligence is a common reason why a crash occurs. The industry has multiple regulations, but the requirements for inspections are not as strict as the ones in other fields of work.
The company might not ensure the vehicle has proper passenger safety features. Perhaps, the employer did not conduct a thorough inspection. A defect could have remained without any repairs. A bus company may have been negligent with its record-keeping as well.
The manufacturer of the bus could be responsible for an accident. The design or structure of the vehicle or auto part could contain flaws that contributed to the collision.
In a few cases, a third-party contractor manages the hiring of new bus drivers or supplies parts. The company should have used suitable parts. The hired drivers needed to be competent. You could file a lawsuit against the contractor for negligence.
One or more entities could be at fault for the injuries you sustained from an accident. We can look over the evidence to determine who should reimburse you.
Why You Should Get a Bus Accident Attorney
To avoid paying a settlement, the defendant could try to pass the blame onto someone else. One strategy their insurance company uses is to downplay your injuries. They might argue you exaggerated the severity of the damages.
Insurers have plenty of resources at their disposal. You could face multiple challenges if you try to take on the case by yourself. The lawyers at Nicolet Law Accident & Injury Lawyers can investigate the accident and collect information to prove negligence.
We can determine if the driver lacked proper credentials or training. The bus may not have gone through adequate maintenance. Our team reviews all the police reports, photographs, and witness statements to help build your case.
Get the help of an attorney to get the compensation you deserve.
Frequently Asked Questions
What Is the Deadline to File a Bus Crash Lawsuit in Minneapolis?
Victims of a bus accident need to spend time in recovery and have to manage personal affairs. They typically wonder how long they have left to file a claim to avoid the loss of their rights to a settlement. Like any motor vehicle accident, you have six years to initiate a lawsuit.
However, the deadline becomes three years if the accident resulted in a loved one's death. Exceptions to the statute of limitations can lengthen the amount of time you have.
You should contact a Minneapolis bus accident attorney right away to get started on your case as soon as possible. A lawsuit can become complicated over time.
For example, you could have some difficulties when you need to track down witnesses. Memories can fade over the years as well.
What Should You Do After a Bus Collision?
Immediately after an accident, see if any other drivers or passengers require medical assistance. Report the bus accident to the police even if the visible damage is minor. Do not leave the scene of the collision. Instead, record the names and contact details of the bus driver and any other relevant parties.
You should collect information of any witnesses who may have seen what occurred. Another step is to take photographs of the accident scene. Notify your insurance company of the incident, but you should not admit fault.
When the police report becomes available, you can obtain a copy. You can help your case with records of any out-of-pocket expenses for vehicle repairs and medical treatment. Of course, you should reach out to a bus accident attorney for assistance with your claim.
What Happens if the Bus Company Contacts You?
The bus company or the company's insurance provider may contact you. Do not discuss the accident or make a recorded statement. If they send you some forms, do not sign any of them until you reach out to a lawyer.
Nicolet Law Accident & Injury Lawyers can talk with the other party's insurance company for you. You do not have to worry about a lower settlement as a result.
What Injuries Can You Sustain From a Bus Accident?
If someone experiences a bus accident, the person could suffer from broken bones. Other possible injuries include internal bleeding, lacerations, and damages to the spinal cord. Not all bodily injuries are visible or present themselves immediately.
The force of the collision could cause a person to get whiplash. Traumatic brain injuries are common among victims. In several cases, the symptoms do not appear until hours or days after the crash.
You should go to a hospital to know the full extent of your injuries. You can get the proper amount of compensation you deserve.
What Influences the Settlement Amount?
Your attorney usually calculates the appropriate amount of money you should pursue in a settlement. The first step is to determine how much the economic damages are worth. The lawyer adds all the healthcare bills, lost income, expected medical expenses, and property damage.
While the calculation is more complex, any non-economic damages factor into the final settlement. A loss of quality of life, mental anguish, and pain and suffering can increase your compensation.
As the case progresses, you can speak with your lawyer about what to expect from the settlement.
Call Nicolet Law Accident & Injury Lawyers Today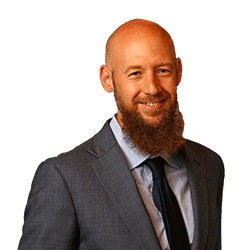 If you find yourself in a bus accident, you do not have to proceed with a claim on your own. The team at Nicolet Law Accident & Injury Lawyers can be with you every step of the way. Every case is different, but we work hard to pursue the desired results.
To learn your options following a bus accident or for answers to questions about your claim, contact us at (612) 446-3999 at your earliest convenience.
Minneapolis Office
43 SE Main St
Suite 500
Minneapolis, MN 55414
Phone: (612) 688-4459