Minneapolis Wrongful Death Lawyer
No matter how many condolences you receive after losing a loved one, nothing will ever take away from the pain and devastation that your family feels, especially when another person's wrongful actions were the cause of your loved one's death.
If you recently lost a loved one in a Minneapolis accident due to someone else's reckless, negligent, or intentional actions, you need to reach out to an experienced Minneapolis wrongful death lawyer as soon as possible.
Nicolet Law Accident & Injury Lawyers have been handling wrongful death claims for years and successfully getting families the financial recovery they are entitled to. If you need a skilled Minneapolis wrongful death attorney to take on your case, contact the Nicolet Law Offices and let our legal team show you how we can go after the justice your family deserves.
Nicolet Law Accident & Injury Lawyers - Minneapolis Wrongful Death Lawyers
The Nicolet Law Accident & Injury Lawyers firm was built to provide clients with trusted, affordable, and tailored legal representation when they need it most. Today, our firm has met and exceeded this goal. We provide our clients with the legal guidance they need to get through this challenging time in their lives and make the most informed decisions possible under the circumstances.
As a result of this dedication, drive, and hard work, the Nicolet Law Accident & Injury Lawyers have helped thousands of clients over the last fourteen years and won millions of dollars on their behalf through jury verdicts and settlement awards.
Although we cannot promise these same results for every case we take on, you can rest assured that if you work with Nicolet Law Accident & Injury Lawyers, our legal team will fight hard to get you the compensation you deserve.
What Is a Wrongful Death Claim?
A wrongful death claim is a special kind of lawsuit that a family can bring when their loved one dies as a result of someone else's intentional, reckless, or negligent actions. These claims allow the deceased's family to pursue legal action against the individual (or company) who is legally liable for their loved one's death and collect compensation for their losses.
Minneapolis Wrongful Death Claims - How Do They Arise?
Wrongful death claims often arise in situations in which the deceased would have had a viable personal injury claim had they not passed away due to the liable party's wrongful actions. Some of the most common causes of wrongful death claims in Minneapolis include the following:
Motor Vehicle Accidents
Distracted driving, driving under the influence, reckless driving, speeding, and other dangerous driving behaviors can cause deadly accidents that provide grounds for wrongful death claims.
Premises Liability Accidents
Debilitating injuries and death can result from negligently maintained premises and unsafe properties. For instance, dog bites, slip and falls, and accidental drownings are all potential premises liability wrongful death claims. If an individual dies because of one of these incidents on another person's property, the property or landowner may be liable for the death.
Workplace Accidents
Around 80 individuals lose their lives in a workplace accident in Minnesota every year. Although deadly accidents can happen in any workplace, some occupations see more of them than others, such as construction jobs or manual labor.
If your loved one died at work, you mustn't settle for just a workers' compensation claim without consulting an experienced wrongful death attorney. In some instances, you may be entitled to more. Reach out to an experienced Minnesota wrongful death lawyer to find out if you can pursue a wrongful death claim instead.
Nursing Home Abuse
Nursing home negligence, abuse, and poor conditions can be the cause of death for elderly residents. Family members of the deceased are allowed to bring a wrongful death claim against the facility or staff who allowed these conditions to continue.
Who May Bring a Wrongful Death Claim in Minneapolis?
According to Minnesota law, only certain family members can pursue a wrongful death claim:
The surviving spouse;
The surviving children;
The decedent's parents, if there is no surviving spouse or children; or
The decedent's siblings, if there were no surviving children or parents.
The family can alternatively ask the court to appoint a "trustee" to file the case on behalf of the family. A trustee is responsible for pursuing the wrongful death claim and making sure the proceeds are distributed according to the state's laws.
If you are considering filing a wrongful death claim but are unsure if you qualify to bring this legal action, reach out to a skilled Minneapolis wrongful death lawyer at Nicolet Law Accident & Injury Lawyers. A lawyer can verify whether you qualify and explain the next legal steps.
Damages Available in a Wrongful Death Lawsuit in Minneapolis
Generally, the damages available in a wrongful death lawsuit in Minneapolis include:
Burial costs;
Funeral expenses;
Medical bills for when the deceased was alive and received treatment;
Loss of wages, income, and benefits that the deceased would otherwise have earned;
Mental anguish; and
Loss of care, guidance, and companionship.
To understand what specific damages you should claim in your case, work with an experienced Minneapolis wrongful death lawyer. An attorney can review the circumstances surrounding your loved one's passing, figure out whether you have a viable claim, and fight hard for the full compensation you deserve.
Time Limitations and Wrongful Death Claims in Minneapolis
The statute of limitations is a law that dictates the maximum amount of time an individual has to bring legal action against another person or entity following an alleged offense. If the claim is not filed within the time limit, the courts can refuse to hear the lawsuit.
In Minnesota, the statute of limitations to bring a wrongful death claim is three years from the death. However, there are some exceptions to this rule that can impact this filing period. It is best not to wait to retain legal help. The sooner you reach out to a wrongful death attorney, the better chance you have of ensuring your case is prepared and filed before the statute of limitations expires.
How Can You Prove a Wrongful Death in Minneapolis?
Generally, to have a successful wrongful death case, you must prove the following:
An individual has died: This is generally proven through a death certificate, medical records, and other documents that can adequately show the individual has died.
Another person's wrongdoing caused the death: A lawyer needs to show that another individual or entity intentionally or negligently caused the person's death.
Family members experienced monetary damages: The surviving family members must show that they incurred expenses due to their loved one's death and that they are subject to financial burdens that they would not have otherwise experienced if their loved one was alive.
To ensure that you can prove each of these elements, work with an experienced Minneapolis wrongful death attorney from Nicolet Law Accident & Injury Lawyers. A lawyer can investigate your loved one's untimely passing and gather the evidence you need to prove each of these elements.
How to Prepare a Minneapolis Wrongful Death Claim
Although gathering evidence after your loved one's death may be the last thing on your mind, it is important to realize that the actions you take after this tragic accident can ensure that your family's rights are protected. As a result, following your family members wrongful death, you should consider doing the following:
Obtain the Death Certificate
As mentioned above, you need to obtain proof of your family member's death. To do this, you need to request their death certificate from the Minnesota county vital records office.
Gather Evidence Relating to the Wrongful Death
You should collect as much evidence related to your loved one's death as possible. This can include photos and videos of the accident, if applicable, medical reports, police reports, and the medical and financial bills related to the wrongful death.
Do not worry if you cannot obtain all of this evidence. Once you retain a skilled wrongful death attorney, your lawyer can promptly get to work investigating the incident and obtaining additional evidence.
Get Contact Information from Witnesses of the Accident
If there were witnesses who saw what happened to your family member, try to get their names and contact information. Witness statements can often provide your lawyer with valuable information regarding your loved one's passing and help back up your claim.
How Can the Experienced Wrongful Death Attorneys at Nicolet Law Accident & Injury Lawyers Help You Following Your Loved One's Passing?
Losing a loved one in an accident is a devastating event that can forever change your and your family's life. If the death resulted from another person's wrongful actions, you should not be left to deal with the financial repercussions on your own.
Fortunately, with an experienced Minneapolis wrongful death lawyer on your side, you will not have to go after the compensation and justice you deserve on your own.
We can help you pursue damages by:
Evaluating your claim, determining if you have a viable case, and figuring out your legal options.
Investigating the wrongful death and securing the evidence needed to prove what happened and who was at fault.
Hiring experts, such as accident reconstructionists and doctors, to substantiate your claim.
Correctly filling out the relevant paperwork before the statute of limitations expires.
Handling all the negotiations with the other side and going after the fair settlement you deserve.
If the other side won't negotiate fairly, taking your case to trial and fighting for the successful resolution of your case.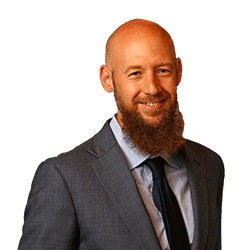 If you lost a loved one because of the negligent, reckless, or intentional wrongdoings of another individual, do not wait any longer to get the legal help you need. Contact Nicolet Law Accident & Injury Lawyers today at (612) 446-3999 for your free case consultation, and let our skilled wrongful death lawyers show you how we can help you and your family.
Minneapolis Office
225 South 6th Street
Suite 3900
Minneapolis, MN 55402
Phone: 612-446-3999