Minneapolis Auto Accident Lawyers
Were you injured in a car accident In Minneapolis? Is the insurance company giving you the runaround or pressuring you into signing? Are you facing a long and uphill battle toward recovery?
If so, you need an experienced Minneapolis car accident lawyer on your side from the start.
Let's face it. You shouldn't have to spend your time wondering if you filed the right paperwork or if the insurance company is paying you enough for your personal injury case. That's our job. We want to take the legal burdens off your shoulders, so you can focus on your recovery and on rebuilding your life.
At Nicolet Law Accident & Injury Lawyers, we know the tactics insurance adjusters use to reduce claims. And we fight those tactics every step of the way. Our attorneys build a solid case for our clients, so they can obtain maximum compensation. We do this because we believe that you shouldn't have to shoulder unnecessary financial burdens because of someone else's negligence.
If you suffered injuries in a car accident in Minneapolis, Nicolet Law Accident & Injury Lawyers can help you recover your damages with an insurance claim or lawsuit. Our Minneapolis car accident lawyers can handle every step of your car accident case. This way, you can focus on healing and caring for your family.
To better assist you during this time, we offer FREE initial consultations and reviews, so you can get the answers you need - and deserve. We also work on a contingency basis, so hiring us means no upfront costs. Let us help you after a serious Minneapolis car accident. Call us today to learn how we can help you.
Nicolet Law Accident & Injury Lawyers can help you get your life back on track
A car accident can upend your life. You may have severe injuries, be unable to work, and find yourself without transportation. Furthermore, your regular bills may continue to come in as you face additional accident-related expenses.
We have more than 14 years of experience serving car accident victims in Minneapolis and the Twin Cities area. Nicolet Law Accident & Injury Lawyers understand the difficulties confronting you and your family. As you fight for compensation, you deserve an award-winning law firm by your side.
We will:
Handle your car insurance claims
Represent you in a personal injury or wrongful death lawsuit, if necessary
Fight for the maximum amount of compensation possible for you
Answer all of your questions and guide you through your legal options
Regularly update you on your case
Communicate with all involved parties so that you can spend your time and energy on healing
Help you secure the resources you need to make a full physical and financial recovery
Our Minneapolis Car Accident Attorneys Will Pursue the Cost of Your Medical Care and Other Losses
The compensation you may be able to recover for your car accident injuries generally falls into two categories:
Economic damages. These awards compensate you for your out-of-pocket expenses. Such losses can encompass past and future medical treatment, lost wages, future lost earning capacity, and vehicle and personal property damage costs.
Non-economic damages. These damages offer compensation for how your injuries hurt your quality of life and well-being. They may include monetary awards for complications like depression, loss of sleep, scarring and disfigurement, chronic pain, stress, and anxiety.
You may pursue awards for the wrongful death of a loved one
If your loved one sustained a fatal car accident injury, you may have the right to seek compensation for their wrongful death. In Minnesota, family members cannot file a wrongful death lawsuit directly. You must petition the court to appoint a trustee to take legal action on your behalf, according to Minn. Stat. § 573.02. Our attorneys can help you with this process.
Wrongful death compensation may include awards for:
Your loved one's medical bills
Funeral and burial costs
The value of the income, wages, and benefits they would have provided had they lived
The loss of your family member's advice, companionship, services, care, and protection
We have helped car accident clients secure millions of dollars in compensation
Whether through insurance or legal action, we will fight to get the most for your car accident injuries. Our attorneys have helped previous clients recover more than $40 million in settlements and verdicts.
Our successful car accident case results include:
A $1.2 million car accident award (offered $50,000 before working with Nicolet Law)
A $1.1 million vehicle accident settlement (offered $115,000 before working with Nicolet Law Accident & Injury Lawyers)
An $815,000 car accident settlement (offered $0 before working with Nicolet Law Accident & Injury Lawyers)
While we work to secure every dollar available to you, keep in mind that every car accident case is unique. How much your case is worth will depend on your losses.
These can include your:
Injuries
Medical expenses and future care needs
Wages at the time of your accident
Other factors
Our lawyers can help you calculate your damages and discuss the potential value of your case.
Minnesota's no-fault insurance system
Minnesota is a no-fault insurance state, which means drivers must carry personal injury protection (PIP) insurance. If you suffer injuries in a vehicle accident, this insurance covers your medical care and some other losses, no matter who caused the accident.
According to the Minnesota Department of Commerce, the state requires that drivers have:
A minimum of $40,000 in PIP for one person per accident
A minimum of $30,000 in bodily injury liability (BIL)
A minimum of $10,000 in property damage liability (PDL)
The state also requires that motorists carry uninsured/underinsured motorist protection in the amount of:
$25,000 for injuries to one person
$50,000 for injuries to two or more people
Minneapolis Car Accident FAQs
What Are the Types of Car Accidents?
In Minnesota, around 148,774 vehicles get into a collision every year. The Department of Public Safety found that nearly 27,260 injuries and 364 fatalities occur annually. Three categories exist for car accidents. They are collisions with non-fixed objects, crashes with fixed objects, and non-collisions.
With non-fixed objects, the accident could involve multiple vehicles. A person might get into a head-on collision or a T-bone accident. Some single-vehicle crashes fall under the category.
In several areas, drivers face the risk of a collision with an animal. A frequent example is a deer, and 1,632 incidents happen per year. A few people have hit nearby pedestrians as well. The roadways see roughly 858 pedestrian collisions annually.
Examples of an accident with a fixed object are mailboxes, a pole, a bridge, and fences. Even a ditch can cause injuries in an accident. Around 3,901 crashes involve a pole or street sign.
A non-collision is when an object hits a car and forces it off the road. A cargo could have fallen off and hit a vehicle. As a result, the driver steered off the road. In a few cases, fire is responsible for an accident. The category is the least common type of the three groups.
Who Is More Likely to Experience a Collision?
Any resident of Minneapolis can suffer from a car accident. The statistics show how younger licensed drivers are more likely to get into a motor vehicle collision. The most at-risk group is drivers between the ages of 25 and 29.
People under the age of 30 represent roughly 36 percent of people injured in a car crash. Around 58 percent of reported injuries are among female drivers and passengers. However, 65 percent of fatal accidents are of male passengers in any given year. Traffic crashes are the cause in most cases.
In all accident types, an estimated 58 percent of drivers are men. Most of them tend to be under the age of 40. Seventy-two percent of drivers in fatal collisions are men as well.
In most cases, the motorist had a normal physical condition before the accident. People under the influence of alcohol make up the second largest group in terms of driver conditions.
Where and When Do Car Accidents Usually Occur?
Many accidents happen in urban places like Minneapolis. In the city, an estimated 5,895 collisions result in injuries per year. The area contains a high population of residents and visitors, and people on interstates and highways have a higher risk of serious injuries.
When it comes to fatal car crashes, a majority of them occur in rural areas. The reason is the roads in rural areas allow motorists to travel at higher speeds compared to cities. Urban areas have seen a small decrease in fatal accidents in recent years.
Most cases of fatal collisions happen in the afternoon. Specifically, a person is more likely to hit another vehicle between 2 p.m. and 7 p.m. Densely populated cities usually see more incidents with pedestrians compared to other areas.
While August may see more accidents, the Thanksgiving weekend can experience a rise in car crashes. Many people travel during the holiday period.
What Causes a Vehicle Accident?
One of the leading causes of car accidents is the failure to yield to oncoming traffic or pedestrians. For example, a person has to wait for cars to pass them before they make a left turn. However, they do not have to wait if they have a protected green.
While a driver generally can make a right turn at a red light, they have to yield to other vehicles. A motorist might misjudge the distance and speed of oncoming traffic. They need to allow pedestrians to move across the crosswalk before they finish their turn as well.
Another risk factor is distracted driving. Anything could distract the driver, but phones are a common cause of accidents. If someone looks at a text for a couple of seconds, it can take a few seconds to register what is in front of them when they look back up.
Distracted driving is a problem for other motorists and officials. According to CBS News, first responders have noticed people on their phones when they drive past emergency vehicles. Around 71 percent of drivers admit to doing so, and roughly 60 percent post to social media as they drive by.
Erratic or reckless driving is a contributing factor in single-vehicle crashes. Excessive speeding can count as reckless driving. If someone is under the influence of alcohol, they are at risk of an accident. In 3,203 cases, the driver operated a vehicle after they became intoxicated.
Does the At-Fault Party Receive Penalties?
A person can face serious penalties if they drove recklessly before an accident. In Minnesota, an average case of reckless driving can mean a misdemeanor. The driver could face a maximum of 90 days in prison and a possible $1,000 fine.
If the at-fault motorist's behavior led to severe injuries, the court could charge them with a gross misdemeanor. As a result, the driver could go to jail for up to one year. Additionally, they might have to pay $3,000 in fines.
In some cases, the court suspends the person's license for a maximum of one year. Minnesota does not use a DMV point system. Instead, the Department of Public Safety keeps a record of any traffic violations. Repeated major offenses mean a suspension.
Usually, careless driving is a separate offense from reckless driving. However, the behavior can lead to similar penalties.
Of course, a car crash can lead to an increase in insurance rates as well. The additional amount someone has to pay can vary based on the company and state. Minneapolis drivers could see an average 45 percent increase after a motor vehicle accident.
A person could end up paying $500 or $1,000 more than before.
What Happens if the Liable Party Leaves the State?
The statute of limitations requires the injured party to file a lawsuit no more than six years after the accident. The deadline is three years if a loved one died as a result of their injuries. In a few cases, the defendant left the state sometime after the accident.
You might become concerned with running out of time if the at-fault driver traveled to another state before you could seek compensation. However, the statute of limitations provides very few exceptions. The exceptions allow the deadline to pause until a later date.
While the defendant is absent, the statute of limitation does not count the time they are gone. The clock usually runs again when the negligent driver returns to the state. You should speak to your car accident attorney to see if the exception applies to your case.
Why Should You Avoid Speaking to Insurance Companies?
Depending on the circumstances of the accident, multiple insurance companies may contact you. An insurer usually reaches out to you soon after the incident. You may feel tempted to talk with them, but you should avoid doing so. The best course of action is to speak to an attorney first.
One or more insurance providers may request a recorded statement. They ask for your side of the story and the details of any injuries you sustained. Often, the purpose is to use what you say to devalue your claim.
In general, you do not have to give a recorded statement, especially for the other party's insurer. In a few situations, adjusters have the right to one. Still, you should talk to a lawyer first to know how to proceed. Their advice can help even if you deal with your provider.
Usually, an attorney talks to the insurance companies for you. They help ensure your case maintains its value.
What Are the Required Insurance Coverage Policies?
Several states require licensed drivers to carry specific types of insurance coverage. Motorists in Minneapolis have to buy minimum levels of insurance for bodily injury liability. The policy should provide at least $30,000 for each person and $60,000 for each incident.
Besides the bodily injury policy, a driver has to carry at least $20,000 for medical expense benefits. The coverage helps pay for treatment for injuries after a motor vehicle collision. The policy should include coverage for emergency room services, dental care, and physical therapy.
A person needs to have property damage liability coverage as well. If they caused the accident, they would need to pay for damages to a vehicle. The minimum coverage is $10,000 per accident.
Motorists also need personal injury protection, but some people refer to it as "no-fault" coverage. The policy covers various losses after a car crash. The benefits should offer a minimum of $40,000 per person per accident.
Someone might experience a car collision, and the responsible driver had no insurance. Other times, the at-fault party has insurance but not enough to pay for damages. You would need to carry underinsured motorist coverage of at least $25,000 per person. For each accident, the policy gives $50,000.
Drivers could face penalties if they operate a vehicle without the necessary insurance policies.
How Long Until the Insurer Covers Your Expenses?
Like a few other states, Minnesota has no-fault laws for car accidents. While you can still file a lawsuit, your insurance company usually pays for minor injury and damage claims that don't meet the tort threshold. You might be wondering how long you have to wait for the provider to pay for medical and other expenses.
You do not often need to wait a significant amount of time. Insurance companies have to cover expenses within 30 days to avoid penalties.
Can You Drive Your Car After an Accident?
A victim of a vehicle accident most likely will have to travel to places on top of filing a claim. However, you should avoid driving your vehicle soon after an accident. Collisions generally cause damage to a person's car, and a portion of it may not be visible.
Despite a dent or a few scratches, something could be wrong with the brakes or engine. The use of a car could be hazardous if the collision was severe. You should allow a mechanic to inspect your vehicle to know the full extent of your damages.
You can avoid another incident, and you can know how much to request in compensation.
What Happens if an Uber Driver Caused the Crash?
Plenty of people use Uber or Lyft's services for convenient rides to places. In several cases, a driver of one of the ridesharing companies causes an accident. The motorists have to carry their insurance, but Uber and Lyft provide liability coverage as well.
The coverage from the ridesharing companies only applies if the driver turned the app on and became available to work. Usually, Uber's liability insurance offers $50,000 in bodily injury for each person and $25,000 for property damage.
The motorist's personal insurance may pay for expenses as well. Both types of insurers may contact you after an incident. If a ridesharing vehicle behaved recklessly, consult an attorney who knows how to handle an Uber car accident.
Can a Manufacturer Bear Liability?
For some people, the manufacturer shares responsibility for a vehicle collision. Your car should have lived up to its crash-resistant standard. However, a defect could occur with the airbags, seatbelts, or brakes. Even the engine could malfunction and risk injuries among the passengers.
Whether it was the design of the car seats or tires, you could file a product liability case. The manufacturer of your vehicle or any of the auto parts would pay for reimbursement if held liable. You can speak with a lawyer to know if more than one party caused your injuries.
What does PIP insurance cover?
PIP insurance provides $20,000 for necessary medical expenses arising from your car accident. This includes payments for emergency transportation and treatment, hospitalizations, surgical procedures, and rehabilitation services. To receive coverage, you must file your claim within six months of your accident.
PIP provides another $20,000 to pay for non-medical expenses, such as your lost wages and the value of replacement services. PIP does not cover your property damage costs or damages for your pain and suffering.
If a covered party passed away from a car accident injury, PIP will pay medical expenses and an additional $2,000 for their funeral and burial costs. Yet, it does not cover other wrongful death-related damages.
When can you pursue compensation from another driver?
No-fault car insurance intends to offer speedy medical payments and reduce car accident lawsuits. It doesn't always work that way, and when it doesn't, call us. The experienced car accident attorneys at Nicolet Law Accident & Injury Lawyers can help you get the PIP benefits you paid for.
Yet, according to Minn. Stat. § 65B.51, you can seek a settlement or pursue a lawsuit against an at-fault driver if:
Your medical expenses exceed $4,000
You suffer a permanent injury, permanent disfigurement, or a disability lasting 60 or more days
You can also step outside the no-fault system if your loved one passed away from a car accident injury. However, to win compensation from another driver, you must prove that their negligent actions caused your crash.
Examples of driver negligence include:
Driving distracted (texting, eating, fiddling with navigation systems, etc.)
Driving while intoxicated
Driving too fast for weather or road conditions
Driving aggressively (road rage) or recklessly
Failing to obey traffic signs and lights
Failing to maintain lane position
Making an improper turn
In some cases, the liable party may not be another motorist. Dangerous road design, poor maintenance, and improper snow and ice removal could all indicate negligence. The entity in charge of the roadway could be the liable party. This could be a city, county, or state government, or private individual. If your crash resulted from vehicle problems, like faulty tires or brakes, you may have a case against a manufacturer.
Let our team handle your Minneapolis car insurance claim
Our Minneapolis car accident lawyers can help with your PIP claim—and other claims you may have against another party.
We can:
Take care of paperwork and deadlines
Communicate with insurers on your behalf
Obtain your medical records and complete your PIP-related paperwork
Calculate your damages and show you have the right to step outside the no-fault system
Gather evidence proving negligence for your liability claims (including photos, videos, medical records, and eyewitness and expert testimony)
Negotiate for the best possible settlement for your case
Pursue your case in civil court, if necessary
Understand that your PIP insurance (and another party's liability insurance provider) will only pay settlements up to the maximum amount covered under the policy. If your damages exceed this sum or the insurance company does not cooperate, we can help. You could seek awards via a lawsuit.
In Minnesota, you usually cannot sue a driver's insurer directly, but you can take legal action against the driver which the insurance company will have to cover.
Minnesota's statute of limitations could bear on your case
If we must take legal action, you must be aware of the statute of limitations. If you sue for personal injury, you have six years from the time of your accident to file your case under Minn. Stat. § 541.05, Subd. 1(5). You only have three years to file suit for the wrongful death of a loved one under Minn. Stat. Ann. § 573.02.
Most of Minnesota's car accidents happen in and near Minneapolis
According to the Minnesota Department of Public Safety, Hennepin County, home to Minneapolis, has more vehicle accidents than any other county in the state. Crash data from 2019 found that 29,940 crashes occurred in the county. This includes 38 fatal crashes and 5,894 injury crashes. The counties with the next highest number of accidents are Ramsey (9,363) and Dakota (6,768).
A variety of factors contribute to the high number of accidents, including population density and traffic. Many people also commute to Minneapolis from nearby towns, such as Woodbury and Hudson, for work, play, or business. Our attorneys can help you with accidents that happen inside the city or during your commute. Whether you live in Minneapolis or travel to the area from a surrounding community, our team is with you.
Minneapolis is home to some of the most dangerous intersections in the region
A study by the Minnesota Department of Transportation found that Minneapolis is home to:
Three of the state's most dangerous intersections
The second-most dangerous intersection overall
Number two on the department's top ten list is Highway 55 and East 26th Street. Number four is at Interstate 95 and Highway 55 at the Olsen/Memphis east ramp, and number eight is at Interstate 95 and Highway 55 at the Olsen/Memphis west ramp.
Rural roads and harsh winter weather also contribute to Minneapolis accidents
While there are dangerous intersections located in Minneapolis, it may be the rural roadways near the city that pose the biggest threat to drivers. According to the Minnesota Department of Traffic Safety, 70 percent of MN traffic fatalities are rural.
Minnesota also is known for cold temperatures and harsh winter weather. Ice, snow, and even blizzards are not uncommon. This can lead to driving hazards, like slippery roads and black ice, which can contribute to vehicle accidents.
Our team has a reputation for excellence
Our attorneys have earned multiple accolades, including recognition by:
The Million Dollar Advocates Forum
The National Trial Lawyers Top 40 Under 40 Rising Stars
The National Advocates Top 100
But, it is our clients' opinions that matter most. Our firm boasts over 500 five-star reviews and more than 3,000 satisfied clients. Hear what they have to say about working with our team and our attorneys:
"They were quick to respond to my initial phone call and made sure that we were taken care of at all points. I think Russell had my best interest and my family's best interest at all times." - Car accident client
"Whenever I felt a tiny bit of anxiety or stress, Russell took the question and he was able to walk me through it. Their whole office handles things so professionally. I always felt like I was important to them. I really believed that they really, truly cared about me as a person, not just my case." - Personal injury client
<iframe width="200" height="113" src="https://www.youtube.com/embed/_pI1knU7REA?feature=oembed" frameborder="0" allow="accelerometer; autoplay; clipboard-write; encrypted-media; gyroscope; picture-in-picture; web-share" allowfullscreen title="Minneapolis | Minnesota Personal Injury Lawyers | Nicolet Law Office"></iframe>
Protecting Minneapolis Car Accident Victims
The car accident was only the beginning of your fight.
As you seek the financial resources you need to put your life back together after a car accident, the insurance companies are going into overdrive, looking for ways to deny your claim and avoid responsibility. To get the resources you need for your medical bills, your pain and suffering, and your lost wages, you need the help of a proven personal injury lawyer.
You can turn to Nicolet Law Accident & Injury Lawyers for fierce advocacy and compassionate counsel. Our only goal is to make things right for you and your family. We handle a wide range of motor vehicle accident claims in Minneapolis and the Twin Cities area, including those stemming from hit-and-run accidents, head-on collisions, t-bone crashes, rear-end accidents, drunk driving accidents, bicycle accidents, pedestrian accidents, and accidents caused by distracted or inattentive driving.
Your Life Is Not A Statistic Or A Line Item
Minnesota averages 217 crashes per day, resulting in an average of 76 injuries and one death. Those statistics are sobering but do not tell the full story. They represent at least 434 days that have been ruined, 76 families with an injured loved one, and one life that can never be replaced. Insurance companies view these numbers as nothing more than financial liabilities. They can keep their profits by denying the claims of the injured or cut into their profits by doing the right thing. That attitude is why you need an attorney from Nicolet Law Firm, looking out for your interests and only your interests after an accident.
Full Compensation For Your Injuries
A personal injury claim is about more than providing the immediate financial resources you need to cover your medical bills, get your car fixed and get back to something approaching normal. A personal injury claim is about making sure you have the resources you need now and for the rest of your life. Spinal cord injuries, head injuries, and other catastrophic injuries can result in the need for in-home care, ongoing rehabilitation, and other long-term costs. It is crucial to obtain a settlement that fully addresses those needs. If the insurance company will not negotiate in good faith, we will be ready to go to trial to make you whole.
We take cases on contingency, and we offer free, no-obligation consultations
We believe your current financial situation should not bar you from seeking the money you need. If you choose our team, we will not collect a fee unless we win a settlement or verdict in your favor.
We also offer free consultations, so you can make sure our firm is the right fit for you. You can email us using our contact page or call us at (612) 446-3999 today to get started.
Let our Minneapolis Car Accident Lawyers Help You Make Things Right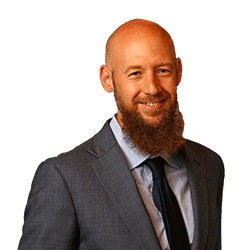 If you suffered injuries and damages in a car accident in Minneapolis, Nicolet Law Accident & Injury Lawyers are here. We can put our team's 100-plus years of legal experience to work for you. Let one of our car accident attorneys help you fight for justice.
You did not cause your injuries, and you should not be left to bear the aftermath alone. We can navigate the legal process and take on the insurance companies so you can focus on getting better. Call our Minneapolis office today at 1-855-NICOLET or email us to schedule your free consultation. We charge no fees unless we obtain compensation for you.
Minneapolis Office
43 SE Main St
Suite 500
Minneapolis, MN 55414
Phone: (612) 688-4459