Minneapolis Drunk Driving Accident Lawyer
Minneapolis is a beautiful city. Surrounded by gorgeous lakes and part of the well-known recreational area of the Twin Cities, Minneapolis is home to more than 400,000 happy residents. You can do practically anything in Minneapolis, from exploring shops to touring historical sites to enjoying amusement parks.
Unfortunately, even in Minneapolis, drunk driving accidents are common.
Home to hundreds of thousands of residents and many colleges, Minneapolis sees more than its fair share of drunk driving accidents. Fortunately, if you have been the victim of a drunk driving accident near Minneapolis, you don't have to go through the process of recovering alone. You can call our Minneapolis drunk driving accident lawyers for the help you need.
Nicolet Law Accident & Injury Lawyers
In Minneapolis and the surrounding area, Nicolet Law Accident & Injury Lawyers are here to help victims of drunk driving accidents. We want to do everything we can to help you through the recovery process.
We have helped our clients recover millions of dollars in compensation for accidents that they didn't cause. While we can't guarantee your claim will be successful, we have the experience to help you make the best case you can for compensation given the circumstances of your accident. If you or a loved one was injured in a serious Minneapolis drunk driving accident, reach out to us for a free case evaluation.
Drunk Driving Accidents in Minneapolis
According to the Minnesota Office of Traffic Safety, approximately 20,000 to 30,000 drunk driving accidents occur every year in Minnesota. About 50 percent of these drunk driving accidents occur in the metropolitan area around Minneapolis.
According to MADD (Mothers Against Drunk Driving), Minnesota's enforcement is lacking when it comes to stopping drunk driving. Minnesota does not currently use sobriety checkpoints or enforce ignition interlock devices for all offenders who were caught driving with a Blood Alcohol Content (BAC) of .08 or higher.
Drunk driving accidents in Minneapolis occur when a driver who is under the influence of alcohol fails to properly control their vehicle and runs into someone else on the road. Any amount of alcohol in a driver's blood can cause them to have less control than normal or misjudge how they should react to a situation, which can lead to a serious accident.
In Minnesota, you can sue a drunk driver who caused your accident if you can prove four things:
The driver owed you a duty of care. This is easy to prove. Any driver who gets behind the wheel is responsible to others on the road to keep them safe and avoid serious accidents.
The driver breached their duty. If a driver was driving drunk, they breached their duty of care to drive safely. Proving that the driver was drunk can get complicated, however. An attorney can look for sufficient evidence to prove that allegation.
The driver's breach of duty caused the accident. You must be able to show through some sort of evidence (photos, video, witness statements, etc.) that the drunk driver caused your accident.
The accident caused you damages. You must be able to show that if not for the accident, you would not have suffered the injuries, losses, and emotional impacts that you faced.
If you can prove these things, you can bring a claim against a drunk driver to seek compensation for your injuries and other accident-related losses.
Damages in Drunk Driving Accidents in Minneapolis
There are a few kinds of damages you can collect after a Minneapolis drunk driving accident.
For one thing, you may recover punitive damages against the driver if the driver was:
Under the influence of a controlled substance.
Had a BAC of 0.08 or higher.
Was under the influence and refused to take a test.
Was under the influence known to cause impairment.
In addition, you may be able to collect economic and non-economic damages from the person responsible for your accident. In general, non-economic damages must be worth at least $4,000 for you to recover for them. Most damages should be covered by the insurance each driver is required to carry: in Minnesota, drivers must carry at least $30,000 for personal injury to one person or $60,000 for personal injury to two or more people.
Economic and non-economic damages can include:
Medical expenses from emergency room visits, surgeries, ongoing therapies or treatments, medication costs, and any other accident-related care.
Property damage expenses to repair your car or other damaged property.
Lost income from the time you had to take off from work to recover.
Loss of earning capacity if you are unable to return to your job or work in the same capacity in the future.
Pain and suffering.
Loss of consortium (damage to relationships with loved ones).
Loss of enjoyment of life because of things you are no longer able to do because of your injuries.
Emotional trauma and distress.
These are the main damages you can recover in a personal injury claim. You may be able to claim various other damages depending on the circumstances of your case. To calculate the exact amount of damages, it's best to get in touch with a personal injury attorney who can help you estimate the value of your losses and gather evidence for your claim.
How Do You Prove Who Is Responsible for the Drunk Driving Accident?
It can sometimes be challenging to prove who is at fault in a drunk driving accident.
A few steps you should take immediately following an accident to help prove the drunk driver's fault when the time comes:
Call an ambulance. Getting immediate medical attention for your injuries is essential, no matter what else happens.
Call the police. A police report can be extremely helpful for showing how the accident happened and recording important information about the drunk driver.
Talk to witnesses of the accident. Getting witness statements is often the single most important part of pursuing a claim. Witnesses often have the most accurate view of how the crash occurred.
Gather contact information from both witnesses and the other driver.
Take photos of the accident scene if you can move around safely to do so. Pay special attention to any injuries or damages that you can see.
Contact your insurance company. You must report any accident you are in to your insurance carrier. In reality, however, you're better off letting your lawyer take care of this for you.
Contact our drunk driving accident attorneys to gather evidence and build your claim against the at-fault driver, including medical bills and records, receipts for property repairs, documentation of lost income from your employer, and photos of your injuries.
Keep a journal detailing your losses, including emotional distress and loss of particular activities or relationships you used to enjoy.
Once you have all the evidence you need, a personal injury attorney can help you pursue a claim against the drunk driver who took these things from you. An attorney can help you prove who was responsible for your accident and get the compensation you deserve.
How Does a Drunk Driving Accident Injury Claim Work?
There are several steps to a drunk driving accident claim. In most cases, it will be tried as a civil claim in court. However, before you get to court, there is usually time to attempt a settlement with the responsible driver and their insurance company to avoid the costs and time commitment that come along with a court case.
Here are the steps to a typical drunk driving accident injury claim:
Connect with a personal injury attorney who can handle your claim. Most personal injury attorneys offer a free initial consultation to meet with you and discuss your accident in person.
Meet with your attorney and discuss your claim. If you both feel that this claim is worth fighting, you can sign the paperwork to get started on your drunk driving accident claim.
Your attorney will start gathering information, including the accident report, medical records and bills, and any photos of your accident and resulting injuries.
Often attempts will be made in most cases to settle your case with the insurance company prior to a lawsuit.
If settlement does not happen prior to a lawsuit, then your attorney will use this evidence that has been gathered to draft a complaint.
Your attorney will file a complaint against the responsible party and their insurance company.
Within a set time, the other party must respond. They will either deny your claim or admit to parts of it. In some rare instances an insurance may make an attempt to settle early in a lawsuit prior to responding.
If you do not reach a settlement agreement right away, your attorney and the attorneys on the other side will start gathering evidence to build a strong case. They will send out interrogatories (written questionnaires) to all involved parties. They will take depositions (verbal testimonies, much like you might see in court) from involved parties and key witnesses. They will gather evidence from each other and create a strong argument.
Both sides will enter into negotiations. They will attempt to reach a settlement that both sides agree to. Your attorney will bring you every settlement offer and discuss with you whether you should accept it. Most cases will settle at this stage.
If you cannot settle, the claim can go to court. This process can take time.
After a trial, the judge or jury will decide the verdict on your case and award you damages as they see fit.
Your lawyer will help you collect your damages, and you will be able to move on with your life.
These are the typical steps of a personal injury claim. With help from a personal injury attorney, the process goes much more smoothly than if you attempt to pursue a claim without help, although it will undoubtedly take some time to reach a satisfactory conclusion.
What if My Loved One Died in the Drunk Driving Accident?
If a drunk driving accident killed your loved one, you might pursue a wrongful death claim. A wrongful death claim is similar to a personal injury claim, but there are a few differences.
For one thing, only the parents, spouse, or children of the deceased can bring a wrongful death claim. This allows those affected the most to recover compensation.
In addition, the types of damages you can recover after a wrongful death vary slightly from a personal injury claim. You can still collect for medical expenses your loved one incurred due to the accident and before their death, and you can also seek damages such as:
Funeral and burial expenses.
Loss of companionship and love.
Loss of services (things your loved one would have done for you, such as fun activities or helping around the house).
Loss of support, especially if your loved one was the main provider in the family.
Loss of parental guidance.
There may be more damages involved in a wrongful death claim as well. As with a personal injury claim involving a drunk driving accident, you may be able to pursue punitive damages against the drunk driver for acting so foolishly that they killed your loved one.
Do You Need a Lawyer for a Drunk Driving Accident Lawsuit?
Yes. Most people who pursue a claim without help from a lawyer end up settling for much less than they deserve.
Our lawyers can:
Reduce stress by managing negotiations with insurance companies and others.
Offer guidance about whether or not to accept a settlement offer, how to recover after a crash, and where to find support in dealing with challenging financial or transportation issues you may be facing after a devastating accident.
Work to gather the evidence you need for your claim so you don't have to worry about contacting the police department, your medical providers, and others.
Help their clients get higher settlements overall.
At Nicolet Law Accident & Injury Lawyers, we work on a contingency basis, which means we don't collect payment unless we win your case. Instead, we receive a percentage of your compensation for our legal services.
If you're worried about pursuing a lawsuit against a drunk driver, you are not alone. The prospect of a long settlement and court process to recover the compensation you deserve can prove frightening. But you don't have to do it without help. Nicolet Law Accident & Injury Lawyers' staff is trained to give you the support you need to make it through.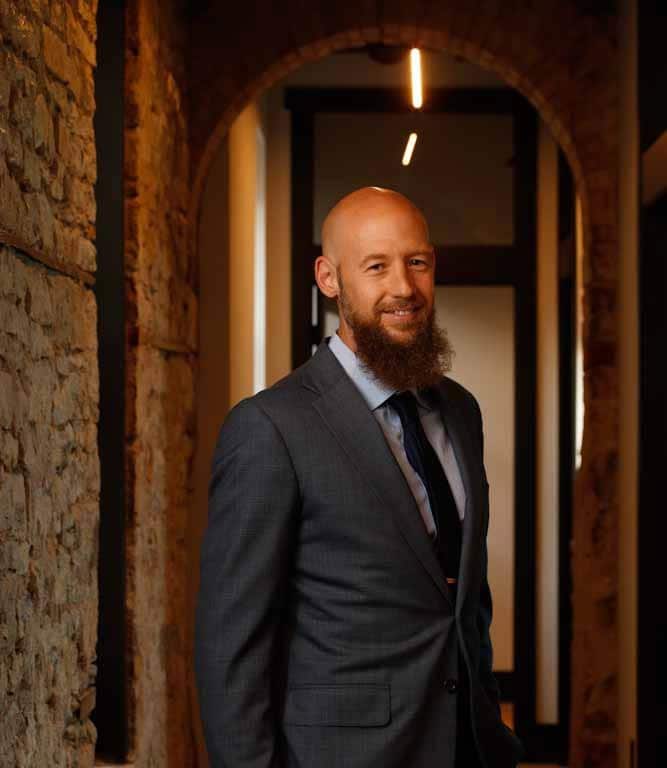 After a drunk driving accident in Minneapolis, don't hesitate to reach out to a drunk driving accident attorney at Nicolet Law Accident & Injury Lawyers to fight for the justice you deserve.
Minneapolis Office
43 SE Main St
Suite 500
Minneapolis, MN 55414
Phone: (612) 688-4459