What Do I Do After a Car Accident?
What should I do after a car accident? What happens after a car accident?
Stay at the accident scene
Leaving the scene of a car accident constitutes a crime in many circumstances. It's bad form and it can get you in trouble, so you're better off staying at the scene after a crash. Make sure you've talked to other drivers involved in the accident and the authorities before you leave.
If you're unsure whether you can leave the scene of your crash, ask yourself:
Have I received medical care?
Have I helped obtain medical care for other injured parties?
Have I filed a police report?
Have I collected driver details?
Ensure your safety
You need to make sure that you're safe and can physically perform a few tasks after your crash. If your head, neck, or back feel especially painful, you should not move. Stay where you are and call for help instead.
Make sure other people involved in the accident are safe
Once you've ensured your safety, it's important to make sure that anyone else who was involved in the accident is safe too. Make sure that everyone involved in your accident is away from oncoming traffic and any explosive hazards (like burning cars).
Contact emergency services
Dialing 911 after your accident is usually the best route to take. The operator will send out the appropriate parties to help you. You may see police, paramedics, and even firefighters appear on the scene.
The police will help collect and document evidence after a crash. They will also file an accident report (which is important for a potential future case).
There's always the option to contact a non-emergency line if your accident appears minor. Some areas even have the number for this line posted along busy roadways. If you feel compelled to contact non-emergency services, you have the option; just know that it may take longer to receive help.
What if I don't need emergency services or authorities after my accident?
Never assume this. Prompt medical attention and care can make a lifesaving difference when it comes to certain injuries—and some of those injuries are difficult to detect. Even if nobody was hurt during the accident, you should still work with the police to file an accident report.
Exchange information with other drivers
You'll need to collect some information about other drivers involved in your accident. It'll make legal action easier in the future, and it'll simplify talking to your insurance company, too.
Remember to share your own information, too. Ask other drivers for their:
Name
Phone number or other contact information
License plate details
Driver's license information
Insurance information
Identify witnesses
The police and your lawyer will be the ones to collect witnesses' full story on what happened during your accident. With that said, you can help your future case by asking witnesses to share their names and contact information right after the crash. This makes your attorney's job easier when it's time to interview the witnesses about what happened.
Seek medical care
Seek medical care as soon as possible after your accident. If emergency medical services were dispatched to the scene of your crash, that's probably where you'll start.
Many people need to be transported to a hospital and spend time recovering there after a car accident.
Some people need to spend months hospitalized before they can return to their pre-accident lives.
Regardless of whether you received medical care at the scene of the accident or in the hospital, you need to schedule an appointment with your primary care provider
Your doctor can observe you for secondary or delayed signs of injury; this also allows them to come up to speed on your health and physical condition
If you didn't receive medical care directly after your crash, it's even more important to visit your doctor. You should schedule an appointment as soon as possible. Your doctor could literally save your life if they discover a previously ignored injury.
Contact your insurance provider
Trust us, we understand: nobody wants to have to call their insurance provider. You'll need to get in touch with insurance after a car accident, though. We recommend taking simple notes on the information you'll need to share and keeping your conversation short and factual.
Even better, hire a lawyer before you even reach out to your insurance company. That means you'll need to make a quick decision on who to seek for representation, but it could greatly benefit your case. Attorneys have lots of experience helping their clients navigate insurance, and will know to protect your interests when dealing with any insurer.
Don't talk to other drivers' insurance companies
We've already broken the news that you need to tell your own insurance provider about your accident. What you don't need to do is talk to employees from other driver's insurance providers.
Many people mistakenly accept a few of these phone calls at first. It's best to avoid those conversations.
You can point these insurance agents to your attorney after you've hired one.
Avoid speaking to liable parties' insurance companies
Don't sign or agree to anything during conversations
Consult a qualified car accident lawyer
You can work with a car accident attorney to pursue damages after you've been hurt in a car crash. We recommend finding an attorney with extensive experience in his or her field. The right lawyer will help you protect your financial, legal, and even personal health after a car accident.
Common Injuries After Car Accidents
Car accidents cause lots of different injuries. Some people manage to escape car crashes with "minor" cuts and bruises (which can prove much more impactful than anticipated); others experience severe injuries like broken bones and brain trauma during an accident. It's impossible to predict how somebody will be hurt in an accident until it's already happened.
The steps you take after your car accident will depend on your injuries. Usually, more severe injuries require more intense care and a longer healing period. Longer healing periods generally translate to longer settlements. You may also benefit more from hiring a lawyer if your injuries were very severe. An attorney can help you navigate expensive medical bills and other post-accident costs.
A few examples of common injuries after car accidents include:
Road rash: If someone is thrown from a vehicle (or they are outside of a vehicle) during a crash, they will likely experience road rash. Road rash is generally characterized by cuts, scrapes, and bruising—some severe cases can be disfiguring
Broken bones: These can range from hairline fractures to complex breaks. Some broken bones even pierce through the skin
Internal injuries: Internal injuries are especially dangerous because they are usually hard to detect. This is one reason why it's important to visit your doctor even after you've received immediate medical care following an accident. Medical professionals can observe you for delayed symptoms of injuries like these
Traumatic brain injuries (TBIs): Traumatic brain injuries can have a profound impact on someone's life. Everything from a "mild" concussion to a debilitating injury qualifies as a TBI; it's important for anyone who has experienced any degree of TBI to receive medical attention
If you have questions about what you should do based on the injuries you received in a car accident, a qualified lawyer can help. Attorneys assist their clients in navigating the legalities of a case and in legal and financial recovery after a crash.
What if Someone I Love Died in a Car Accident?
If a family member was killed in a car accident, you may pursue justice on their behalf. A qualified wrongful death attorney may help you recover compensation for end-of-life and other costs. No amount of money will ever account for the loss of a loved one, but the right lawyer can help you fight for what's right.
We recommend finding a lawyer who has both car accident and wrongful death experience. Many car accident attorneys also focus their services on wrongful death cases.
What Compensation Can I Recover After a Car Accident?
You can pursue compensation for a variety of damages following a car accident. Most people choose to seek compensation for more than one of these when they bring a case. You may be surprised to learn what constitutes a compensable loss after a car crash.
Medical bills
If you were injured in a car accident, you may be eligible to collect compensation for your medical bills. This includes previous, current, and even projected medical costs associated with your accident.
Most severe injuries result in higher medical bills and a longer time to heal. If you received severe injuries in a car crash, you should work with a car accident lawyer to pursue compensation.
Lost wages
Many car accidents cause survivors to miss time from work. Whether you were gone from the job for a day or a week, you deserve to be compensated for the wages you've lost. Lost wages often have a serious economic impact on car accident victims; if your accident happened at work, pursuing damages for lost wages may work differently. Ask a workers' compensation lawyer for more information.
Diminished earning capacity
Some accidents permanently change survivors' ability to work and make money. If your earning capacity was diminished because of your car accident, you can work with an attorney to pursue compensation for diminished earning capacity.
Pain and suffering
Countless people are impacted by physical pain and suffering after a car accident. The injuries these accidents cause can have a profound effect on someone's well-being. Your pain and injuries should never go unnoticed in a car accident case—you have the right to seek compensation for your experiences.
Mental anguish
Mental anguish damages are similar to pain and suffering damages. Many car accidents cause long-lasting mental pain. If someone else's negligence or recklessness caused your accident and your mental anguish, they may be held liable for what happened.
Loss of enjoyment of life
Tragically, some accidents cause survivors to permanently lose their enjoyment of life. This is a compensable loss. No amount of money will ever account for the damage an accident like this causes, but you can still work with a lawyer to seek compensation for your loss.
Disability
Thousands of people are impacted by disability after a car accident each year. The type, extent, and nature of your disability will influence your case's length to settle and the amount of compensation you can seek.
Steps to Take: Working With a Lawyer
After a car accident, one of your top priorities should be to find a trustworthy car crash attorney who can help with your case. Here's an overview of the process and the steps you may take with your lawyer to seek justice.
Finding the right lawyer
You don't technically need to work with a lawyer to reach a settlement or file a lawsuit; you'll just have a much better chance at fair compensation if you work with a legal professional. Many cases are very complex and take lots of work and time to settle—and that's even with an attorney involved.
We recommend meeting with more than one car accident lawyer. This way, you can get multiple opinions on your potential case and you can hear about all of your rights.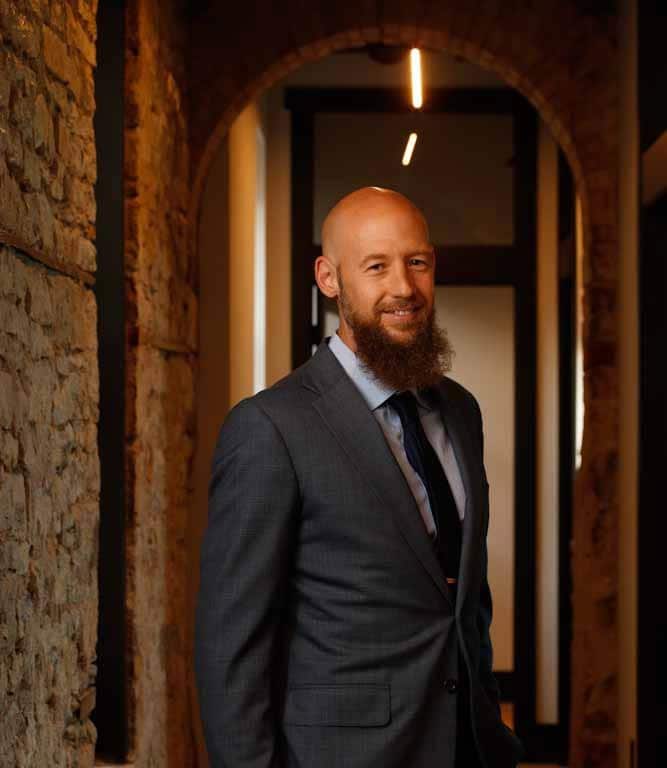 Working with your lawyer
Your lawyer's primary objective will be to investigate the accident and negotiate fair compensation for you. The attorney you partner with will begin to research your case and collect evidence about what happened.
At some point, negotiation will begin. This phase of the process allows your attorney to negotiate for the damages you are pursuing. Most cases settle during the negotiation stage, which means that they settle outside of court.
Filing a lawsuit
If your case does not settle outside of court, your lawyer may file a car accident lawsuit. Both you and the liable party will have the opportunity to present evidence, make arguments before the court, and so on. Many cases settle at this point, but some require mediation or trial to see through to resolution.