Abogado de Accidentes de Auto en Minneapolis
Los accidentes de auto en los Estados Unidos son bastante comunes e incluso le pueden ocurrir a los conductores más seguros o precavidos. En un país con una población alta, el número de autos ha ido creciendo significativamente cada año, lo que genera más tráfico y más posibilidades de que una persona tenga un accidente vehicular.
Sin embargo, en muchas ocasiones, este tipo de eventos suelen suceder por las acciones negligentes de otra persona, dejando a las víctimas con serias heridas y cuentas médicas altas. Si este es su caso, o el de alguno de sus seres queridos, contacte a un abogado de accidentes de auto en Minneapolis para comenzar a trabajar en un reclamo que le ayude a obtener justicia.
Tipos de Accidentes de Auto en Minneapolis
Los accidentes de auto suelen ser devastadores, ya que incluso los más pequeños pueden dejar a las personas con algunas lesiones o con deudas por reparación que afecta seriamente la economía. No obstante, existen diferentes tipos de circunstancias en las que los accidentes suceden, y los conductores o pasajeros deben conocer sus derechos legales si algo así les ocurre.
Algunos de los accidentes de auto más comunes que provocan lesiones personales son:
Choque y fuga: en ocasiones, las personas responsables del accidente tienen tanto miedo que no saben qué hacer y huyen de la escena. Esto también ocurre cuando el otro conductor ya tenía problemas legales en el pasado o conducía mientras iba intoxicado con drogas o alcohol. Sea cual sea el caso, existen muchas formas de conseguir la información del vehículo y del culpable en una investigación.
Choques de frente: este tipo de accidentes suelen suceder porque uno de los conductores estaba alcoholizado, drogado o con mucho cansancio, ya que los conductores atentos no provocan esto, generalmente. Asimismo, otro de los factores podría ser alguna condición de salud, como un infarto.
Choques en T: los accidentes de auto en T suceden cuando la parte frontal de un auto golpea el costado de otro vehículo. Estos eventos son generalmente provocados en los semáforos o intersecciones en donde alguno de los conductores hace caso omiso a las señales de alto.
Choques traseros: cuando un conductor conduce muy rápido y cerca de otro vehículo, es muy probable que no tenga el tiempo suficiente para frenar si el otro auto se detiene repentinamente. Por lo general, el conductor que golpea, o el que iba siguiendo de cerca, es el que tiene la culpa del accidente.
Choques por cambiar de carril: si dos vehículos transitan en la misma avenida, pero uno de los conductores toma el mismo carril que el otro sin hacerlo con precaución, podría causar un accidente. Muchas veces estos choques solo causan heridas menores, pero si los conductores pierden el control y provocan más choques, las heridas podrían ser muy graves.
Choques múltiples: este es uno de los accidentes más complicados de resolver debido a que podría haber una o más personas culpables. Normalmente suceden cuando las carreteras están muy congestionadas, y se debe hacer una investigación exhaustiva para determinar quién fue el responsable.
La vida de una persona se pone en juego cada vez que conduce, ya que hay muchos conductores que cometen acciones negligentes y causan accidentes graves. Si estuvo involucrado en alguno de estos choques, o tuvo uno similar, no dude en contactar a los abogados de accidentes de auto en Minneapolis de Nicolet Law Accident & Injury Lawyers.
¿Qué Leyes Podrían Afectar Su Reclamo por Lesiones Personales?
El Estatuto de limitaciones en el estado de Minnesota podría afectar su reclamo de lesiones personales si no decide realizarlo lo antes posible. Dependiendo del evento, las víctimas de accidentes de auto tendrán desde dos años hasta seis años a partir del momento en el que sucedió. Esto contempla las lesiones personales o los daños a la propiedad.
Otro detalle a tener en cuenta es que Minnesota es un estado que utiliza el seguro de auto sin culpa, lo que significa que, sin importar la causa del choque, su propio seguro cubrirá ciertos gastos de reparación del vechículo. Asimismo, sus lesiones solo serán cubiertas únicamente si estuvo en un accidente vehicular, y el estado requiere que tenga cierto nivel de cobertura de seguro de auto.
Después de haber sufrido un accidente de auto en Minneapolis, es importante que busque atención médica para conocer la seriedad de sus heridas, ya que muchas no se presentan sino hasta después de mucho tiempo. También es vital contactar a un abogado de accidentes de auto para recibir ayuda legal y saber cómo proceder en su caso de lesiones personales.
¿Qué Debe Hacer Después de un Accidente de Auto?
Algunas víctimas de accidentes de auto quedan completamente paralizadas después de sufrir un evento así, y es razonable. Sin embargo, si tiene la oportunidad y sus lesiones se lo permiten, es importante realizar una serie de pasos para que su caso tenga mayor peso al momento de reclamar o demandar.
Estas son algunas recomendaciones para después de un accidente de auto:
Llame a emergencias: sin importar qué tan grave fue el accidente o qué tan serias crea que sean sus heridas, llamar a emergencias para que lo revisen es sumamente importante. En ocasiones, los síntomas de lesiones no se presentan enseguida y dejar pasar mucho tiempo podría afectar seriamente su salud y su caso.
Contacte a un abogado: para evitar responder preguntas que lo pongan como responsable del accidente, y para obtener asesoría legal, llamar a un abogado de accidentes de auto es lo mejor.
Llame a las autoridades: para poder tener un caso sólido, también será necesario que un policía acuda a la escena y realice un reporte sobre su accidente. Asimismo, su abogado podrá pedir una copia de ese reporte para usarla como evidencia en su caso.
Tome fotos y videos: documentar el accidente y sus heridas es una idea sabia para su situación. Mientras más evidencia tenga sobre el accidente de auto, mayores serán sus posibilidades de ganar un reclamo.
No hable con aseguradoras: a pesar de que muchos representantes de las aseguradoras se muestran amigables y con deseos de ayudar, no les crea. Las aseguradoras no quieren perder dinero y le ofrecerán acuerdos pequeños que no serán suficiente para cubrir todos sus daños.
Obtenga información de contacto: si el otro conductor sigue en la escena, pídale su información de contacto. Asimismo, puede pedir la información de testigos presentes en el accidente, ya que más tarde podrían servir sus testimonios.
No pida disculpas: pedir disculpas, decir que todo está bien o mostrar alguna emoción de culpabilidad sólo provocará que el otro conductor, sus abogados, la policía o la aseguradora crean que usted fue quien causó el accidente.
No huya: si el miedo se apodera de usted, es importante tratar de mantener la calma y quedarse en el lugar del accidente. Si huye, existen muchas herramientas para encontrarlo y podrían hacerlo responsable del accidente, incluso si en realidad no tuvo la culpa.
No tenga miedo de hacer valer sus derechos legales y haga que la persona responsable de sus lesiones pague por sus acciones negligentes. Llame ahora al 715-230-3459 para obtener una consulta inicial gratuita con uno de los miembros de nuestras oficinas legales.
¿Qué Tipo de Compensación Puede Obtener por Su Accidente?
Las víctimas de accidentes de auto podrían o no conseguir una compensación por sus lesiones, todo dependerá de la situación única de su caso. Sin embargo, por lo general, cuando el otro conductor es responsable, se pueden reclamar los siguientes daños:
Gastos médicos pasados, presentes y futuros.
Costos de reparación del vehículo o de pérdida total.
Ajustes en el hogar por sus lesiones.
Capacidad de generar ingresos perdida.
Pérdida de salarios pasados.
Daño emocional y físico.
Pérdida de un ser querido (que también comprende gastos de funeral y entierro, pérdida de compañía, pérdida de beneficios, etc.)
Daños punitivos (un castigo mayor para el responsable)
En Nicolet Law Accident & Injury Lawyers, somos capaces de tomar su caso y pelear por sus derechos para obtener la mayor compensación posible para usted. Tenemos más de 3 mil clientes satisfechos con nuestro trabajo y hemos sido reconocidos y elogiados por The National Advocates, The Million Dollar Advocates y The National Trial Lawyers, entre otros.
Sabemos que el dinero no compensará la gravedad de sus heridas ni la pérdida de un ser querido, pero podrá aliviar la carga financiera que esto deja. Asimismo, mientras usted se enfoca únicamente en recuperarse de sus heridas, nosotros nos haremos cargo de todos los aspectos legales para ganar su caso.
Déjenos Manejar Su Caso y Llevarle Justicia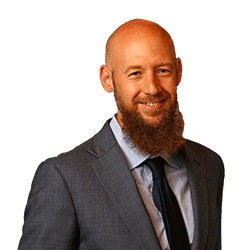 Al trabajar con nosotros, nos ocuparemos de establecer conversaciones con las partes necesarias, recolectar evidencia, hablar con expertos, pelear por su derechos en la corte y más. Lo mejor de todo es que no tiene nada que perder, ya que ofrecemos nuestros servicios bajo tarifa de contingencia, lo que significa que solo obtenemos nuestros honorarios si ganamos un acuerdo o veredicto a su favor.
Contacte a nuestros abogados de lesiones personales donde le ofreceremos una consulta inicial gratuita para revisar los detalles de su caso. Llame ahora al 612-662-4245 o llene nuestro formulario de contacto en línea para llevar al responsable ante la justicia y obtener una compensación financiera por sus pérdidas.
Minneapolis Oficina
23 - 4th Street SE
Suite #213
Minneapolis, MN 55414
Teléfono: (612) 688-4459
Mapas y Direcciones