With a regional culture that includes tailgating, festivals, and county fairs, there are many opportunities to enjoy a few drinks with friends in Wisconsin. Unfortunately, this culture is not only about fun and relaxation, as the state regularly finds itself near the top of the list for drunk driving accidents. If an accident caused by an alcohol-impaired driver injured you or a loved one, a Wisconsin drunk driving accident lawyer from Nicolet Law Accident & Injury Lawyers can help you understand the legal process and seek compensation for your injuries and expenses.
Drunk Driving in Wisconsin
According to the Wisconsin Department of Transportation, drunk driving results in around 140 deaths and more than 2,900 injuries a year in Wisconsin. A study from the Institute for Health Metrics and Evaluation reveals that Wisconsin is the heaviest drinking state in the country, with 12 percent of residents engaging in heavy drinking each month. The study showed the average adult in Wisconsin consumed 148 drinks more than the national average each year.
Health experts believe that Wisconsin's drinking issues stem from three factors, including:
The affordability of alcohol in the state
The accessibility of alcohol in the state
The societal acceptance of alcohol use within Wisconsin communities
The Dangers of Alcohol-Impaired Driving
The National Highway Traffic Safety Administration reports that approximately 28 people die from drunk driving crashes. Drunk driving is dangerous because it severely deficits the skills needed for safe driving.
These deficits begin with the first drink; before the driver reaches the legal alcohol impairment limit of 0.08 grams of alcohol per deciliter of blood. Even at 0.02 blood alcohol content (BAC)—which is generally equivalent to about one drink—a driver begins to experience a loss of judgment and declines in their visual ability to track moving targets or perform two tasks simultaneously.
By the time the driver reaches the legal impairment limit, they can experience deficits such as:
Reduced response to emergencies
Reduced coordination
Loss of concentration
Short-term memory loss
Difficulty controlling speed
Difficulty maintaining a single lane of travel
Reduced information processing capacity, including signal detection and visual search
Impaired perception
Difficulty detecting danger or making good driving decisions
Portrait of a Drunk Driver
While any driver suffers impairment when they consume alcohol before driving, drunk driving is more common in certain groups of people, including:
Teens and young adults. Around one-quarter of all fatal traffic accidents involving a teenage driver also involve alcohol-impaired driving. About 27 percent of fatal accidents with drivers between 21 and 24 years involve alcohol impairment.
Males. For every one accident involving an alcohol-impaired female driver, four accidents involve alcohol-impaired male drivers.
Nighttime drivers. Individuals are 3.3 times higher to be involved in a drunk driving crash during the nighttime hours than during the day.
Drunk Driving Accident Effects
Those injured in Wisconsin drunk driving accidents can experience injuries to nearly any body part. Some injuries, such as traumatic brain and spinal cord injuries, are catastrophic because they involve body parts with limited healing capacity that commonly result in permanent disabilities.
Traumatic brain injuries produce physical disabilities, such as the incapacity for balanced and coordinated movement and vision damage, and cognitive disabilities, such as memory loss, difficulty communicating or understanding communication, and the inability to control one's emotions or impulses.
Spinal cord injuries commonly result in a loss of sensation and function beneath the injury site, known as paralysis. For those suffering an injury to the spinal cord's cervical (neck) area, paralysis can extend down from the neck and can result in difficulty breathing or loss of the ability to cough.
Other types of injuries commonly associated with drunk driving accidents include:
Broken legs and damage to the knees resulting from being struck broadside by a drunk driver. Broadside accidents—commonly referred to as T-bone accidents—generally result from a driver's failure to yield at a stop sign or traffic light. The inability to detect changing traffic signals is a common deficit of alcohol-impaired driving.
Internal injuries to the heart, lungs, kidney, spleen, liver, and other organs. Because alcohol impairment often affects a driver's speed control, and speed increases the crash force, many drunk driving accidents are high-intensity. Internal injuries include a dangerous loss of blood from internal bleeding and a complete loss of organ function.
Caustic chemical burns and contact with hot surfaces or flames. Burns are particularly common in motorcycle accidents, where there is little protection between the rider and the gas tank. Gas tanks often rupture during a motorcycle accident. About 30 percent of fatal motorcycle accidents involve an impaired rider.
Soft tissue injuries, such as whiplash, occur even in low-impact crashes or low-visible damage crashes. In high-speed crashes, these soft tissue injuries can be much more severe.
Financial Impacts of Drunk Driving Accidents
As noted by the Centers for Disease Control and Prevention (CDC), drunk driving accidents carry a price tag of about $44 billion each year in the U.S., with costs to society including:
Law enforcement and emergency personnel to investigate and provide emergency treatment to victims.
Medical treatment, particularly for the uninsured or underinsured and those who rely on coverage through government programs such as Medicaid.
Services during the criminal investigation process, including judges, courtrooms, police, and prosecution staff.
Repair of public and private property damaged in the accident.
The development of statistics, analysis, and new laws to protect people from drunk driving.
The personal financial impacts of drunk driving accidents depend on the injuries victims incur. Traumatic brain injuries, for example, can produce lifelong medical costs ranging from $85,000 - $3 million and can prevent the sufferer from earning a future income. More than half of the nation's homeless population suffers from a traumatic brain injury. While some of these injuries result from violent and difficult conditions of homelessness, many pre-existing brain injuries catalyze homelessness because the injured person can no longer earn an income. This injury affects the sufferer and close family and friends.
Psychological Impacts of Being Injured by a Drunk Driver
Drunk driving causes psychological impacts for those injured, including post-traumatic stress disorder: a mental health condition caused by experiencing or witnessing a terrifying event.
Other psychological impacts include depression or anxiety, profound changes in relationships with friends and family members, the inability to enjoy events and activities that were previously important before the accident, and the inability to complete personal care tasks independently, resulting in the reliance on others.
Seeking Compensation After a Drunk Driving Accident
If a drunk driving accident in Wisconsin injured you, you can seek compensation for the expenses and effects of your injury through the personal injury claims process. Usually, this process begins with a personal injury claim filed against the at-fault party's auto liability insurance policy.
The insurance provider for that policy will assign an adjuster to evaluate the claim and determine how much (if anything) to pay the claimant. After evaluating the claim, the insurance adjuster can either pay the claim's full value, deny the claim and provide a reason for the denial to the claimant, or offer to settle the case out-of-court for a smaller amount of money than is demanded through the claim.
Claimants who hire an attorney to assist them in this process benefit from the attorney's ability to negotiate with the at-fault party's insurer to get them to offer a higher settlement amount. Most drunk driving accident claims resolve by settlement, as insurance companies wish to avoid the costs and uncertainty involved in letting a judge or jury determine liability and damages.
If the insurance adjuster fails to approve the claim and pay you or fails to offer a reasonable settlement, you can file a lawsuit in civil court within three years of the accident. This time limit is the statute of limitations, and failing to file a lawsuit within three years in Wisconsin forfeits your right to use the court system for payment. Without this right, the insurance provider will not entertain settlement negotiations, as they know that litigation is no longer an option for you.
Proving Liability
To successfully resolve a Wisconsin drunk driving accident claim, you must prove liability. The drunk driver is the most common source of liability in a drunk driving accident.
To prove that the drunk driver is liable for your injury, you must show:
Duty. The driver had a duty to take reasonable actions when operating a vehicle on a public roadway to protect others from physical injuries or property damage. This duty involves driving the motor vehicle safely and legally.
Breach. The driver breached their duty when they drove drunk, which is illegal and unsafe.
Cause. The breach in the driver's duty resulted in a Wisconsin drunk driving accident in which you sustained injuries and incurred subsequent impacts and expenses.
The evidence used in a drunk driving accident can include the driver's blood-alcohol test results, a police report indicating the driver's arrest for alcohol-related offenses, and the testimony of eyewitnesses or expert witnesses, such as an accident reconstruction specialist.
How an Attorney Can Help You Obtain the Compensation You Need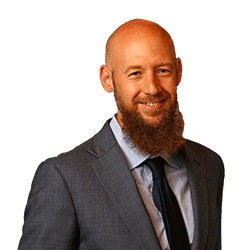 An experienced Wisconsin drunk driving accident lawyer from Nicolet Law Accident & Injury Lawyers can provide many services to assist those injured in accidents involving drunk drivers.
These services include:
Determining all sources of liability.
Valuing the claim based on past, present, and future expenses and injury effects.
Filing a claim with the at-fault party's insurer and negotiating a settlement.
Evaluating the case and calculating a fair settlement.
Litigating.
Collecting a negotiated settlement or court award.
Drunk driving accidents are chaotic events, often leaving the injured and their families unsure how to reorder their lives. Let the lawyers at Nicolet Law Accident & Injury Lawyers help you understand the personal injury claims process and how it can you move forward.
For your free case evaluation, contact us online or call (715) 226-6149.