Approachable Wisconsin ATV Accident Lawyers
Forests blanket nearly 16 million acres of Wisconsin, and all-terrain vehicles (ATVs) are a fun, exciting way to explore them. But ATV riders and passengers sometimes get into serious accidents that saddle them with crushing medical costs, financial losses, and pain.
Thousands of Wisconsin residents ride all-terrain vehicles (ATVs) and utility terrain vehicles (UTVs) every day. Driving these off-road vehicles on farms, trails, and parks is an increasingly popular sport and leisure-time activity in Wisconsin. Additionally, ATVs and UTVs are frequently used by farmers and farm laborers for land and livestock maintenance.
Whether you are riding for work or play, it is important to understand the risks involved. These vehicles are almost as dangerous as they are fun. In fact, more than 81,000 people sustain injuries from ATV accidents every year, many of whom are children younger than 16 years old.
If you suffered severe injuries or lost a loved one in a Wisconsin ATV accident, you may take legal action against the at-fault party and seek significant financial compensation, we recommend contacting a local attorney as soon as possible. Accident victims may be entitled to receive compensation for their injuries if the accident occurred as a result of negligence or manufacturing errors.
At Nicolet Law Accident & Injury Lawyers, our lawyers will do everything in our power to identify the cause of your accident and determine liability. We will work to bring a claim against the negligent party and secure the compensation you need to recover.
Contact Nicolet Law Accident & Injury Lawyers today for a free case consultation to learn more.
Common Causes of ATV Accidents
While it only takes a moment for an ATV or UTV accident to occur, they can result from a variety of causes. Some of the most common causes of accidents include:
Driver inexperience or error: Many people drive off-road vehicles without a proper understanding of their power and operation. Inexperienced riders are at an increased risk of being in an accident.
Reckless driving: While there is no doubt that driving an ATV is an exciting experience, riders must always exercise caution. Many off-road vehicle accidents result from reckless driving behaviors, including speeding and performing tricks or stunts.
Driving while under the influence of drugs or alcohol: Off-road vehicles are powerful machines whose operation requires a high level of situational awareness, quick reaction time, and fine motor skills—all of which are impaired by drugs and alcohol.
Riding with a passenger on a vehicle intended for one person: Most ATVs are built to carry only one person, and UTVs have rider limits as well. Carrying more than the recommended number of people increases the risk of experiencing an accident.
Equipment failure: It is not uncommon for an off-road vehicle to have defects in their design or manufacture. Some issues, such as defective brakes or defective steering systems, often lead to accidents.
Driving in unfamiliar areas or on unfamiliar terrain: If a driver is not familiar with an area, they are more likely to be caught off-guard when they encounter things like sharp turns, large rocks, or fallen trees.
Failing to follow state laws or local ordinances: Every state has different requirements for off-road vehicles. In Wisconsin, for example, it is illegal to drive an off-road vehicle on paved roads unless the driver is crossing the road or transporting farm equipment.
Although some accidents cannot be prevented, there are various steps riders can take to prevent the worst outcomes.
The ATV Safety Institute recommends that all drivers:
Always wear proper safety gear
Avoid driving on paved roads
Never ride under the influence of alcohol or drugs
Do not ride with more passengers than the recommended limit
Supervise all riders younger than 16
Ride a vehicle that is age appropriate for you
Only ride on designated trails
Complete an ATV Safety Course and carry your certification on every ride
Successful Results for Our Clients
Vehicle Accident Testimonial
"Things worked out for the better because once again the insurance company didn't do their job, and Russell kept on top of the laws. Things worked out for me on the better half just for the fact Russell knew his stuff more than the insurance companies. One of his famous quotes was, "unlike you, I keep on top of the Wisconsin statutes." I tell you what, when it's all said and done, you'll be glad you hired someone like Russell."
-Mark
Personal Injury Client
"Whenever I felt any bit of anxiety or stress, Russell took the question and he was able to walk me through it. Their whole office handles things so professionally. I always felt like I was important to them. I really believed that they really truly cared about me as a person not just my case."
Dana
Accident Testimonial | Nicolet Law
"I absolutely would give out ben's name to anybody just because he was so helpful and made me feel comfortable I never was nervous around him. He made me feel just like a normal person. I just like the felling that they were there for you when you needed them any time and he even would call at night, you know after hours and he's just always right there when you needed him."
Jill's UTV
Car Accident Testimonial | Nicolet Law
"They were quick to respond on my initial phone call and followed through and made sure that we were taken care of at all points. I think Russell had my best interest and my family's best interest at all times was the top line that he was concerned about and to make sure that we were taken care of."
Car Accident Client
Hazards Associated With Wisconsin ATV Accidents
Operating an ATV responsibly requires skill and a commitment to safety.
Serious ATV accidents can happen when, for example:
Children ride without adult supervision - Children can quickly lose control of an ATV, particularly at higher speeds
An ATV suffers a dangerous mechanical failure - Defective or poorly maintained ATVs can put riders at risk of a harmful accident
ATVs, while fun, are not toys. They weigh hundreds of pounds and have powerful engines. Among the many dangers of ATVs is their relative instability at high speeds. Speeding can make an ATV difficult to handle and result in collisions and rollover accidents.
Children are especially prone to suffering severe injuries in ATV accidents. That is why the Wisconsin Department of Natural Resources (DNR) requires all riders 12 years or older to complete an ATV safety certification course to operate on public ATV trails and areas in the state.
At Nicolet Law Accident & Injury Lawyers, we represent injured victims of Wisconsin ATV accidents in legal actions seeking compensation from the at-fault party. No one deserves to bear the costs of someone else's careless, reckless, or intentional misconduct on an ATV. We fight to hold people and companies who cause ATV wrecks accountable for their harmful actions.
Common ATV Accident Injuries We Handle
A traumatic ATV accident can leave you with severe and life-threatening injuries. Here are just some of the potentially life-altering injuries clients of our firm can face after an ATV accident in Wisconsin.
#1. Traumatic Brain Injury (TBI)
ATV riders frequently suffer brain trauma when they hit their heads after being thrown from an ATV in a collision. Any TBI, even a so-called "mild" TBI (a.k.a., a concussion) can interfere with normal brain function, such as memory, motor skills, and emotional control. A brain injury often keeps the injured victim out of school or work for months or more.
Wisconsin's ATV laws and regulations only require riders under the age of 18 to wear a helmet while riding. But all ATV riders and passengers, regardless of their age, should protect themselves by wearing DOT standard helmets at all times. Helmet-wearing is the single best way to avoid a serious or fatal TBI in an ATV accident.
#2. Spinal Cord Injury (SCI)
An ATV offers riders and passengers virtually no protection in a violent collision or rollover. Accident victims who get thrown from their ATV or have an ATV roll over on top of them face a significant risk of suffering a spinal cord injury.
SCI victims commonly face a lifetime of enormous costs for medical care, home modifications, and mobility equipment, not to mention potentially significant limitations on their earning abilities and independence. At Nicolet Law Accident & Injury Lawyers, we fight to make sure SCI victims have the financial support they need to sustain them throughout their lives.
#3. Broken Bones and Orthopedic Injuries
ATV accidents commonly inflict fractures and injuries to riders' joints, ligaments, muscles, and tendons. Though these injuries might heal in time, they still cause severe pain, inconvenience, and expense, for which innocent victims deserve compensation.
Some bone breaks and orthopedic injuries cause far-more-lasting harm. ATV riders who get pinned under a vehicle may suffer trauma so severe that doctors decide to amputate a limb. Facial fractures are also common in ATV accidents because riders frequently get thrown face-first to the ground in a collision.
#4. Severe Lacerations and Puncture Wounds
ATV riders who get thrown from their vehicles in an accident risk suffering deep cuts, punctures, and abrasions when they collide with tree branches, rock outcroppings, and other outdoor trail hazards. Any of these wounds can result in dangerous blood loss and infection. They may also leave behind large, disfiguring scars.
At Nicolet Accident & Injury Lawyers, we have years of accumulated experience in fighting to make sure our clients receive full compensation for any injury they might suffer in a Wisconsin ATV accident. We focus not just on getting you paid for your existing medical expenses, but also on securing funds to meet your future financial and medical needs.
Potential Compensation for ATV Accidents in Wisconsin
If the ATV accident in Wisconsin that left you or a loved one injured happened because of someone else's unreasonably dangerous decisions or actions, you may seek substantial financial compensation. At Nicolet Law Accident & Injury Lawyers, our job is to secure as much compensation as possible for injured individuals like you.
Every case we handle has distinct characteristics that determine the precise types and amounts of compensation our clients might obtain with our help.
In the majority of ATV accident cases, our clients hope to receive monetary damages to pay for:
Medical expenses related to treating their ATV accident injuries, including costs of wilderness rescue, airlift to a hospital, emergency care, surgeries, and medications.
Rehabilitation and therapeutic expenses, such as for stays at long-term care facilities and physical and occupational therapy.
Other out-of-pocket expenses our clients would not have had if they had not gotten hurt in an ATV accident;
Wages our clients did not earn because they missed work while healing from their injuries.
Income our clients may not receive in the future because their injuries limit their abilities to work or pursue their chosen careers.
The pain, suffering, and loss of quality of life our clients suffer because of their injuries, such as damage to intimate or family relationships, inconvenience in day-to-day life, and diminished independence.
In some cases, we can also secure an award of punitive damages for our clients, which Wisconsin courts may award when the at-fault party acted maliciously or with intentional disregard of our client's rights.
Every attorney at Nicolet Law Accident & Injury Lawyers strives to achieve maximum compensation for every client they represent. We take pride in working closely with our clients to understand the full impact of the injuries and losses they have suffered so that we can pursue every last penny to which Wisconsin law entitles them.
Fatal Wisconsin ATV Accidents
Some ATV accident victims do not survive their injuries. In these tragic circumstances, the surviving spouse and family members of the deceased victim may have the right under Wisconsin law to seek damages for wrongful death.
A wrongful death lawsuit commonly seeks compensation for the "pecuniary" losses caused by the death of a loved one.
These typically include:
Medical costs before death
Lost income and future earnings
Loss of inheritance
Funeral, burial, or memorial costs
In addition, Wisconsin statutes authorize damages for loss of society and companionship of up to $350,000 when an ATV accident results in the death of an adult and $500,000 if it causes the death of a child.
Of course, money cannot replace a loved one who dies tragically in an ATV accident. It can, however, provide financial support to help a family confront the challenges they face and rebuild after a senseless loss.
The compassionate lawyers at Nicolet Law Accident & Injury Lawyers work tirelessly to hold anyone whose misconduct caused a fatal ATV accident financially accountable to the grieving families of their victims.
Why You Must Contact a Lawyer Right Away
Victims of Wisconsin ATV accidents suddenly find themselves confronted with countless unexpected life challenges. They often do not know where to turn for help.
Contacting an experienced ATV accident injury lawyer as soon as possible is almost always a big step in the right direction. Here's why.
#1. Statute of Limitations
You have only a limited amount of time to begin a lawsuit for damages after getting hurt in a Wisconsin ATV accident. Wisconsin's statute of limitations for civil lawsuits is three years from the date of your injury in most cases. Sometimes, it's less. If you do not file your case before that deadline expires, you can lose your rights to compensation.
In addition to meeting the statute of limitations, Wisconsin law also requires operators of ATVs involved in accidents resulting in fatalities or injuries to report the accident within 10 days to the Wisconsin Department of Natural Resources (DNR). Statements made in a report could affect your rights as well.
By contacting a skilled attorney as soon as possible after an ATV accident in Wisconsin, you eliminate the risk of missing important deadlines or making statements in an accident report that could put your valuable rights at risk.
#2. Case Preparation
Preparing your case takes time, and the sooner preparations begin, the better your lawyer's opportunity to build the strongest possible claim for damages on your behalf. With every day that passes, evidence can become more difficult to obtain, and witness memories can fade.
Contacting an experienced ATV accident lawyer immediately helps to secure and preserve potentially valuable evidence that could prove your case.
#3. Insurance Adjusters
If the at-fault party in a Wisconsin ATV accident carries liability insurance, the insurance company will want to try to limit its financial exposure to the accident victims as much as possible. That can put your rights at risk.
Sometimes, for example, an insurance adjuster representing the at-fault party will contact victims and offer them quick cash settlements of their potential claims. Their offers rarely cover the true value of a claim, but if you accept them, you may end up sacrificing your right to receive more money in the future.
A seasoned ATV accident lawyer can interact with insurance adjusters on your behalf, protecting you from their aggressive tactics and negotiating the highest available settlement on your behalf.
#4. Practical Advice and Support
A lawyer is an advocate and advisor whose sole responsibility is to represent your interests. Contacting a skilled attorney after you get hurt in an ATV accident gives you access to practical advice and know-how during a time when the day-to-day decisions you must make can seem especially confusing and challenging.
At Nicolet Law Accident & Injury Lawyers, we take pride in treating our clients like members of our extended family. We give personalized attention to every case and tailor our advice and services to meet our clients' unique needs and priorities.
Compassionate Legal Representation for ATV Accident Victims
Accidents happen even to the most careful off-road driver. When they do, it is crucial for accident victims to understand their rights under the law. For example, those who have sustained injuries in an accident may be entitled to receive compensation.
Most off-road vehicle accident claims center on negligence, or a failure to exercise proper care. In other words, if the accident was caused by someone other than the accident victim, the victim may be able to sue that driver for damages.
At Nicolet Law Accident & Injury Lawyers, we represent clients who have been seriously injured in ATV or UTV accidents involving:
Rollovers: Rollovers are among the most common and dangerous ATV and UTV accidents. In a rollover, it is possible that the driver and passenger may be thrown off or pinned down by the vehicle.
Equipment failure: Poor manufacture or design may lead to equipment failure, which can result in accident or injury.
Collisions with other vehicles: ATV and UTV drivers have a duty to drive responsibly. If a driver's recklessness resulted in accident or injury, the reckless driver may be found legally responsible.
Dangerous conditions: If someone is injured in an accident that resulted from hazardous conditions at an ATV riding park or trail, the property owner may be held liable for the victim's injuries.
Whether your accident resulted from the negligence of another person or the manufacturer of the vehicle, the trusted attorneys at Nicolet Law are prepared to help you with your claim. What's more, it will cost you nothing to learn what our firm can do for you. We offer free initial consultations for all of our personal injury clients, so that you can explore the full extent of your legal options without committing to a payment plan.
Contact Nicolet Law for Help With Your ATV Accident Claim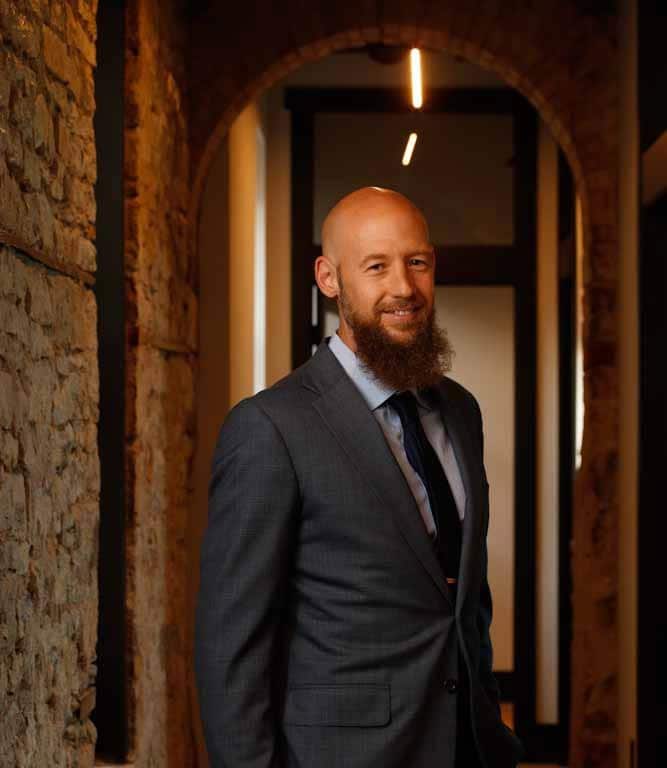 If you or a loved one suffered injuries in a Wisconsin ATV accident, chances are you have the right to significant financial compensation from the at-fault party (or parties). But to get the money you need to pay for your current and future expenses and losses, you need to act quickly to seek the help of an experienced ATV accident lawyer.

Nicolet Law Accident & Injury Lawyers has grown from a one-lawyer, one-office practice into a well-respected and successful Wisconsin personal injury law firm. We credit our track records of results to our commitment to taking a client and community-centered approach to our law practice.
If you or someone you love has sustained injuries in an all-terrain or utility vehicle accident, we encourage you to contact a trusted attorney at Nicolet Law Firm as soon as possible. Do not wait for the medical bills, stress, and pressure to pile up. When you come to us with your case, we will help you understand your legal options and work tirelessly to help you secure just compensation for your injuries.
We also understand that many of our clients are concerned that they cannot afford a lawyer. However, because the experienced attorneys at Nicolet Law Office are dedicated to providing affordable, passionate legal representation for people in all financial situations, we are proud to offer legal services on a contingency fee basis. In other words, our clients only pay us when we win their case.

Our skilled personal injury attorneys are available to meet with accident victims to discuss their case. To speak for free with our team about your right to compensation after an ATV accident harms you or a loved one, contact us online or call (715) 226-6149 today.

La Crosse Office
119 N 19th St S
La Crosse, WI 54601
608-527-0876