No matter the size or breed, any dog can cause serious injuries if it bites you. More than just physical injuries, a dog bite can cause mental and emotional trauma that can affect your life long after your physical injuries heal. Sadly, many people die each year throughout the U.S. because of dog bites.
Unlike most other states, North Dakota does not have specific statutes regarding dog bite liability, but that doesn't mean you can't get compensation for your dog bite injuries. However, you will need an experienced North Dakota premises liability attorney to review your case, advise you of your options, and help you get the compensation you need.
The Minot dog bite attorneys at Nicolet Law Accident & Injury Lawyers have many years of experience helping clients throughout North Dakota obtain maximum compensation for their dog bite injuries. Contact us today at 1-855-NICOLET to request your free consultation.
Why Choose Nicolet Law Accident & Injury Lawyers for Your Minot Dog Bite Claim
Founded in 2007, Nicolet Law Accident & Injury Lawyers is a family-owned law firm, and we promise to treat you as a member of our own family as we work hard to help you recover the compensation you deserve.
Every member of our legal team adheres to our firm's core values:
We care. Our lawyers and staff genuinely care about you and your family, and we're here to help you through this difficult and stressful time in your life. We foster open communication with our clients, so you can always reach out to us with questions and concerns.
We win. Over the course of our history, we have recovered more than $55 million in total compensation for our injured clients and their families, including many multi-million-dollar awards. We win because we put our clients' needs first, and we will fight hard to maximize your financial recovery, both during settlement negotiations and at trial.
We never stop improving. Although many of our lawyers have received top rankings and awards and honors from our peers, we continually strive to get better through education and training so we can deliver the highest level of representation to our clients. We set our standards high, and it reflects in the outstanding service and counsel we provide. We want our clients to believe that hiring us was the best decision they could have made, and we are proud of the dozens of testimonials we have received from our satisfied clients.
Combined, our lawyers have more than 100 years of total legal experience, and we will sit with you and carefully explain your rights and options so you can make the most informed decisions. Also, our law firm offers free consultations, and our lawyers work on a contingency fee basis. This means you won't pay us anything upfront to review your case and represent you. We only accept a fee if we recover compensation for you.
Nicolet Law Accident & Injury Lawyers has law offices throughout North Dakota, Minnesota, and Wisconsin. You are never far away from the quality, professional, and compassionate representation you need to get the justice you deserve. Call our Minot personal injury law firm today or contact us online for your free case evaluation.
Who Can We Hold Liable for Your Dog Bite Injury in North Dakota?
As mentioned, North Dakota does not have specific dog bite laws, but most dog bite claims fall under premises liability. For dog bites, our attorneys can cite the 1976 North Dakota Supreme Court case Sendelbach v. Grad, where the high court ruled that standard North Dakota negligence laws apply to dog bite cases.
For a valid dog bite injury claim, you must establish:
1. The dog's owner owed you a duty of care to prevent injuries
2. The owner failed to provide that duty
3. Their breach of duty caused your injuries and resulting damages
Additionally, North Dakota courts may rely on the concept of reasonable care to determine whether a dog owner had a legal responsibility to train, control, or restrain their dog to prevent harm to others.
Since North Dakota has not established strict liability for dog owners, defendants may use the so-called one-bite rule to avoid liability. The one-bite rule essentially precludes a dog owner from liability for a first-time attack if the dog had never bitten anyone before and the owner didn't realize the dog was dangerous. If the dog owner knew the dog was aggressive or vicious and did not restrain the dog or mitigate its behavior, you could hold them accountable. However, you may obtain compensation regardless.
The courts may also use other precedents depending on the case. For example, if you were jogging in a public park and an off-leash dog attacked and bit you, your attorney may use local leash laws to establish the dog owner's negligence.
Obtaining compensation for your dog bite injuries can require complex and challenging tasks. Work with an attorney from the start to investigate your case and advise you of your options. Our lawyers will also understand how to best use North Dakota's premises liability laws and other legal precedents to hold the dog owner liable and get the financial recovery you need. Contact our law firm for a free review of your case.
Dog Bite Injuries
Any dog can bite, and even small dogs can cause serious injuries that require extensive medical treatment. Children in particular are often more prone to suffering injuries from dog bites. The attorneys at Nicolet Law Accident & Injury Lawyers have seen many severe dog bite injuries over the years.
Some of the most common include:
Puncture wounds
Deep cuts and muscle tears
Eye, ear, and face injuries
Crushing injuries or broken bones
Loss of a body part, such as a finger or toe (avulsion)
Nerve damage
Extensive scarring and disfigurement
Additionally, infections can set in on dog bite injuries. Even a relatively minor cut, puncture, or scrape can lead to a serious infection if not treated promptly and properly. Always seek immediate medical attention after a dog bite no matter how minor to reduce the risk of developing an infection that can cause problems later.
Although rare in the United States, rabid dogs have bit people. Rabies is a very serious, potentially fatal, contagious disease. A medical provider will run several tests to determine if you have rabies and prescribe a treatment plan if the results come back positive.
Aside from biting you, dogs can also knock you down and cause you to hit your head on the ground, which can result in severe head injuries or traumatic brain injury. Additionally, dog bites can cause post-traumatic stress disorder (PTSD) and other emotional issues in victims.
Severe dog bites can require emergency medical care and hospitalization, and they could leave you with a permanent disability or require extensive physical therapy and rehabilitation. You may also have to undergo corrective surgery to repair the damage.
In worst-case scenarios, dog bites can kill. In a recent year, 48 people across the U.S. died from dog attacks, 13 of whom were children.
What Compensation Can You Get for a Dog Bite Injury in Minot?
Following a Minot dog bite injury, you could incur considerable medical expenses, particularly if you need surgery to repair the damage. The same holds true if your injuries require ongoing physical therapy or accommodations for a resulting disability. Also, a dog attack can leave you mentally and emotionally scarred, and you may need psychological counseling to deal with the trauma.
Your dog bite could have also caused you to miss work to recover and get treatment, resulting in lost wages and other work-related benefits. If you develop a disability because of the dog bite, you may never work again or only in a reduced capacity.
You shouldn't have to bear the costs of your dog bite injury, and you could obtain compensation for:
Medical bills
Hospitalization and surgery costs
Rehabilitation and physical therapy expenses
Lost income
Loss of earning potential
Mental anguish
Emotional distress
Disfigurement
Even if you don't think your dog bite injuries are serious, you still need a prompt medical evaluation. Certain injuries, like head and brain injuries and soft-tissue damage, may not present symptoms right away. Get a comprehensive medical evaluation to determine the extent of your injuries and how they may affect your life going forward.
The Insurance Information Institute claims that the average cost of dog bite injury claims is nearly $65,000. Homeowner policies paid out more than $1 billion in claims involving dog bites and dog-related injuries in the same year.
The experienced dog bite attorneys at Nicolet Law Accident & Injury Lawyers can help you get the proper medical attention you need and fully document your injuries and losses. We will work to calculate full and fair compensation that will cover all your current medical expenses as well as any future care or accommodations you may require.
How to Recover Compensation After a Minot Dog Bite?
In most dog bite cases, you will first pursue compensation from the dog owner's homeowner's insurance. However, having the insurer accept your claim is far from guaranteed. A lot depends on the dog owner's policy, how much liability coverage they have, and whether the policy covers dog attacks.
You should have your attorney file a claim with the dog owner's insurer and deal with the insurance company so you don't have to worry about it. A lawyer can gather all the evidence to support your claim and show the dog owner is liable for your injuries. They can also file your claim within any deadlines the insurance company imposes and help you avoid mistakes that could adversely affect your chances of getting compensation.
Keep in mind, insurance companies are businesses, and they do not like paying claims since it eats into their profits. Insurers are notorious for using defense tactics to deny claims unjustly or undervalue claims and not pay claimants what they deserve. For dog bite claims specifically, the insurance company may try to blame you for the attack by trying to prove you antagonized or provoked the dog to bite.
If the dog owner does not have homeowner's insurance, or their policy won't cover your injuries, you will have to take the party to court and sue for the compensation you need. You may also take the insurance company to court if they unjustly deny your claim and refuse to negotiate or if they act in bad faith regarding your claim.
Preparing a dog bite case for trial requires in-depth legal knowledge and an understanding of civil courts and procedures. North Dakota allows injured parties six years to file a personal injury lawsuit in court. That may sound like a lot of time, but it's not. Dog bite cases can be extremely complicated and may involve more than one defendant. You need to reach out to a Minot dog bite attorney and get started as soon as possible to ensure you don't miss important deadlines that will prevent you from pursuing compensation.
The attorneys at Nicolet Law Accident & Injury Lawyers understand how insurance companies operate. We can work with them to accept your claim and negotiate to get a settlement that covers all your injuries and losses. Our lawyers also have extensive trial experience, and we have obtained substantial verdicts for our clients in court. We will fight hard to help you get the maximum compensation allowed by law.
Contact Our Minot Dog Bite Injury Attorneys Today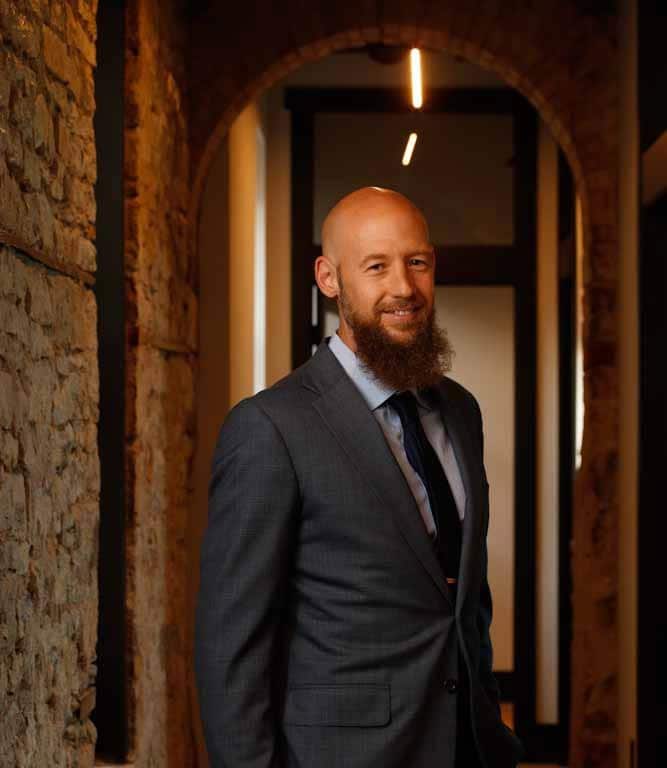 If you or your child suffered serious dog bite injuries or other dog-related injuries in Minot, contact the experienced dog bite injury attorneys at Nicolet Law Accident & Injury Lawyers today. We will review your case at no cost and advise you of your options. We are to help you get the full and fair compensation you deserve. Reach out to a Minot personal injury lawyer.
Call our law firm at 1-855-NICOLET or complete our online contact form to request a free consultation.