Hudson Wrongful Death Attorney
If you've recently lost a loved one, you're likely experiencing an array of negative emotions, including grief, distress, depression, anxiety, and maybe even anger. Losing a family member comes with more than the physical loss of a person. It can come with a loss of household income, medical bills, and costs for a memorial service and cremation or burial.
Some struggle with the idea of hiring an attorney to bring a wrongful death lawsuit on behalf of their loved one. However, if your loved one died because of negligence or intentional harm, your family deserves justice.
Depending on the events that led to your loved one's death, you may seek compensation for damages related to the losses your family has endured due to your loss.
The hard-working Hudson attorneys at Nicolet Law Accident & Injury Lawyers are here to help you and your family through this difficult time.
Contact a Hudson wrongful death lawyer at Nicolet Law Accident & Injury Lawyers today to learn more about your legal options after losing a loved one.
Nicolet Law Accident & Injury Lawyers Seek Justice for Hudson Families
The experienced Hudson wrongful death lawyers at Nicolet Law Accident & Injury have an extensive background in settling, negotiating, and litigating personal injury cases, including wrongful death claims. The firm's dedication to client service and professional excellence has led to the recovery of tens of millions in damages from settlements and jury awards for their clients.
We cannot promise a specific outcome for your wrongful death case because each claim has different underlying facts and circumstances. However, the legal team at Nicolet Law Accident & Injury Lawyers is committed to investigating each claim and building the best case possible to recover the maximum compensation possible for their clients.
How Does Wisconsin Law Define Wrongful Death?
Loved ones sometimes tragically depart far sooner than we expect, but not all sudden deaths provide grounds for a wrongful death claim. Under Wisconsin law, a wrongful death occurs when someone dies because of "a wrongful act, neglect, or default." Additionally, the deceased must have a cause of action to recover damages from their injuries had they not died for eligible survivors to bring a wrongful death lawsuit against the party responsible for the death of their loved one.
<iframe width="200" height="113" src="https://www.youtube.com/embed/59gIvPzlKDk?feature=oembed" frameborder="0" allow="accelerometer; autoplay; clipboard-write; encrypted-media; gyroscope; picture-in-picture; web-share" allowfullscreen title="Hudson | Wisconsin Personal Injury Lawyers | Nicolet Law Office"></iframe>
Common Grounds for a Hudson Wrongful Death Lawsuit
Various scenarios can lead to preventable death that serves as grounds for a wrongful death lawsuit. Each claim has distinctive circumstances, but certain situations are more common than others and often give rise to a wrongful death claim. They include:
Traffic Accidents
Whether commuting to and from the Twin Cities for work or driving in the rural areas near Hudson, area residents risk fatal injuries in traffic accidents. Car, truck, and motorcycle accidents occur for many reasons, but negligent driving behaviors often are the largest culprits.
Drivers who choose to violate Wisconsin's traffic laws by drinking and driving, texting and driving, speeding, driving aggressively, or engaging in other dangerous driving behaviors are more likely to cause a fatal traffic accident.
Unintentional Falls
Unintentional falls include slip and fall accidents and trip and fall accidents. Elderly people and small children face the most risk of falling when negligent property owners and business owners in Hudson do not keep their walkways, driveways, and storefronts free from debris, snow, and ice.
Also, worn carpet, cracked floorboards, and broken tiles can lead to a dangerous fall. Fortunately, many slip and fall accidents cause non-fatal injuries like fractures and dislocations—however, those who hit their head risk a traumatic brain injury (TBI). Severe TBIs can cause bleeding in the brain and other brain damage that leads to death immediately or a short time after the accident.
Workplace Injuries
Hudson is full of small, medium, and some large businesses where employees face the potential for an injury. Each year about 100 people die due to fatal work injuries. Causes range from dangerous working environments, exposure to hazardous substances, and falls at the workplace.
Some also die on the job because of transportation-related accidents, explosions, fires, and dangerous equipment. If your loved one died because of a workplace injury, you likely qualify for workers' compensation benefits. However, some fatal workplace injuries serve as grounds for a wrongful death claim against a property owner or third party.
Who Can File a Wrongful Death Claim in Wisconsin?
Wisconsin law allows any person who should receive recovered damages to bring a wrongful death lawsuit. Additionally, a personal representative of the estate of the deceased can also bring a wrongful death lawsuit. If a plaintiff wins a wrongful death lawsuit, the court typically reviews any child support orders for minor children and ensures some money is set aside for them.
When no surviving minor children exist, recovered damages go to the spouse or domestic partner of the deceased. Without a partner, distribution of damages follows Wisconsin's intestate succession laws, including parents, siblings, and other potential heirs.
Types of Damages in Wisconsin Wrongful Death Claims
The kinds of damages and amount of damages you might receive from a Wisconsin wrongful death lawsuit vary based on the financial situation of surviving dependents, the expected life of your lost loved one, and the extent to which your loved one might have contributed to their death.
If a court finds the defendant's negligence or intentional harm led to the death of your family member, you could receive compensation for:
Loss of society and companionship for the spouse, children, or parents of the deceased
Loss of society and companionship for the siblings of the deceased if siblings were under 18 at the time of death
Medical treatment costs, including ambulance service, emergency room treatment, surgery, diagnostic tests, medication, and any other associated expenses that occurred up until the time of death
Funeral expenses, including the cost of a cemetery lot, its care, grave marker, coffin, urn, or any other container for burial
In some situations, typically those involving gross negligence, surviving family members might also receive punitive damages. Courts award these damages to punish defendants for their behavior and deter them from future negligent behavior. Your Hudson wrongful death lawyer from Nicolet Law Accident & Injury lawyers can evaluate your situation and advise you on whether to seek punitive damages in your wrongful death lawsuit.
Winning Your Hudson Wrongful Death Lawsuit
If you bring a wrongful death claim against another party for the loss of your loved one, expect the defendant and/or their insurance company to take every action possible to avoid liability for damages. In most cases, the defendant will attempt to use two main tactics: questioning the cause of death and placing blame on the deceased.
Your wrongful death attorney advocates for you during negotiations and litigation, when applicable. Although wrongful death might occur because of intentional harm, most wrongful deaths occur because of negligence. A wrongful death lawyer must prove the following elements of negligence to win their client's wrongful death case:
Duty of Care
A duty of care must exist between the defendant and the deceased. This duty looks different in every situation. For example, business owners have a duty of care to warn visitors of hazardous conditions that could cause injury. Drivers have a duty of care towards others who share the road to operate their vehicles safely and follow the rules of the road.
Breach of Duty
A wrongful death claim hinges on the notion that the defendant breached their duty of care towards the deceased. Breaches come in different forms depending on the circumstances of death.
A business owner who doesn't clear snow and ice from their snow front has breached their duty towards visitors. A surgeon who leaves a foreign object in the body has breached their duty to their patient. Similarly, a pharmacist who gives a patient the wrong medication also breached their duty. Finally, a motorist who drives under the influence of drugs or alcohol has breached their duty towards others on the road.
Causation
Harm is typically part of proving negligence in a personal injury suit, but the fact that you lost a loved one fulfills that requirement. This leaves wrongful death attorneys the task to prove causation. Once they show a breach of duty occurred, they must show a link between the breach and the death of your loved one.
In many cases, causation is clear, especially if the defendant violated the law. However, in other cases, causation can be murky. The legal defense team might argue that the breach of duty did not cause the fatal injury. Some teams go as far as to blame the deceased for their death.
Contact Our Hudson Wrongful Death Lawyers Today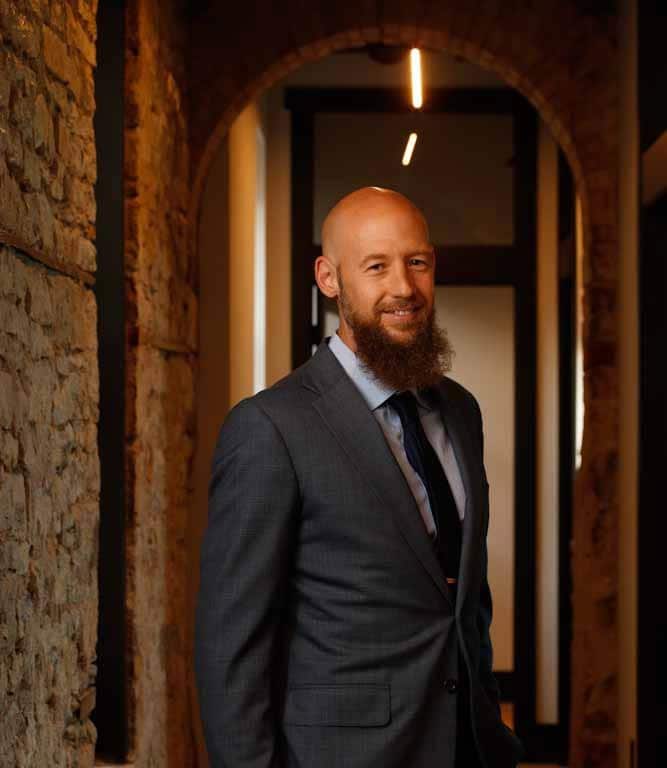 Bringing a wrongful death claim after losing a loved one requires a skilled lawyer who understands the complexities of the Wisconsin legal process and how to apply different areas of law to a particular wrongful death lawsuit.
An experienced attorney investigates the details of each case, leverages information from a network of experts, contacts witnesses, and handles the bothersome paperwork that accompanies wrongful death claims. Additionally, a lawyer builds the most robust case possible, giving you and your family the space and time you need to grieve and move forward during this difficult time.
The sudden and tragic loss of a loved one has massive emotional and economic consequences. You and your family should not have to suffer because another party's negligence or intent to harm caused the death of your family member.

The Hudson wrongful death attorneys of Nicolet Law Accident & Injury are here to help you. Contact us today online or at (715) 226-6158 to discuss the events that led to the death of your loved one. We can review the facts of your claim, determine your eligibility for compensation, and guide you on the best path forward.
Hudson Office
517 2nd Street
Unit #205
Hudson, WI 54016
Phone: (715) 226-6158