Burn Injury Lawyers in Hudson
Severe burn injuries cause excruciating pain and can leave permanent scarring. Dealing with the aftermath of a burn injury can cause you a great deal of strain, especially if you face long-term medical treatments. If someone else's negligence causes your burns, you can seek compensation for your losses.
At Nicolet Law Accident & Injury Lawyers, our Hudson burn injury lawyers help our clients pursue compensation for burn injuries caused by others' negligence. Contact us to learn more about your rights after severe burn injuries.
Nicolet Law Accident & Injury Lawyers: Helping Hudson Burn Injury Victims Pursue Compensation
At Nicolet Law Accident & Injury Lawyers, our Hudson personal injury lawyers have an award-winning team of burn injury lawyers focused on helping our clients pursue the compensation they deserve for their injuries.
<iframe width="200" height="113" src="https://www.youtube.com/embed/e5ceg9YtTxg?feature=oembed" frameborder="0" allow="accelerometer; autoplay; clipboard-write; encrypted-media; gyroscope; picture-in-picture; web-share" allowfullscreen title="Nicolet Law"></iframe>
Hudson Burn Injury Sections
Start With a Free Case Evaluation
Many burn injury victims worry that they cannot afford to work with a lawyer. However, fear of legal fees should not keep potential clients from reaching out. At Nicolet Law Accident & Injury Lawyers, we start with a free case evaluation. We review your accident, the cause of your burns, and who likely bears liability. We also estimate the compensation you might receive for your injuries.
In many burn injury cases, we accept clients on a contingent fee basis. Instead of paying us upfront for the legal services you need, you only pay after receiving compensation. As a result, you can feel much more confident about managing the financial aspects of your claim.
Receive Support From an Experienced Legal Team Throughout Your Claim
You may struggle with the complexities of a burn injury case. Burns often cause catastrophic injuries that require considerable medical treatment, leading to immense medical bills. An experienced team of attorneys can help guide you through the claim process and provide insights at every step.
We help our clients investigate their accidents, look over their medical expenses related to the incident, and pursue the compensation they deserve. We help deal with the insurance company on their behalf. If we have to go to court, we aggressively represent our clients to pursue the compensation they deserve for their injuries. At Nicolet Law Accident & Injury Lawyers, our clients receive support at every stage of the claim process, from beginning to end.
Types of Burn Injuries in Hudson
Burns can occur in a variety of ways. Most people automatically think of fires when they think of burns. However, burns can also come from other sources:
Thermal Burns
Thermal burns occur due to exposure to a high heat source. While flames can cause thermal burns, exposure to hot metal, cooking implements, and hot water can also cause thermal burns.
Electrical Burns
Electrical burns come from exposure to high voltage electricity and often cause severe damage. While most burns primarily damage tissue from the outside inwards, electricity can travel throughout the body on contact, causing internal damage. Electrical burn injuries may require additional attention and assistance since they can cause muscle damage, seizures, or heart problems.
Cold Burns
Exposure to extreme cold can be just as deadly as exposure to extreme heat. Sometimes, helpers following a cold exposure accident can inadvertently worsen injuries by applying heat too quickly, injuring the skin.
Chemical Burns
Like electrical burns, chemical burns often cause devastating injuries. People burned by chemicals may notice that the burning continues until they remove the chemical from their skin. Chemicals can also burn the eyes and mucus membranes or even cause damage deep in the lungs, depending on the length and severity of exposure and the type of chemical. In some cases, exposure to chemicals can also impact long-term health.
Friction Burns
Friction burns happen when an object drags across the skin repeatedly or at a high rate of force. Sometimes, friction burns result from repeated exposure over time. Other times, an immediate stimulus causes friction burns. Minor cases of friction burn may look like a road rash. However, deeper friction burns may cause extreme damage and ongoing pain.
Where Do Burn Injuries Happen?
Learning about the different types of burn injuries can make it more aware of all the different ways that you could sustain a burn and its not just in fire related incidents. At the end of the day the most common cause of burn injuries is negligence but where does that negligence occur? Our burn injury lawyers see claims involving:
Truck accidents
Workplace accidents
Burn Injury Complications in Hudson
Burn injuries have a high rate of complication. Many patients who suffer from burns end up spending considerable time in a burn unit in a local hospital, such as Westchester Medical Center Trauma and Burn Unit or Weill Cornell Medicine Burn Center. They may also need ongoing medical procedures.
Some burn victims receive several skin grafts before the wound begins to heal. Others may need to have their wounds cleaned regularly to reduce the risk of infection. Unfortunately, burns frequently become infected because burns strip away the layer of skin that protects against bacteria and foreign matter.
Furthermore, burns may cause severe scarring. For some victims, the psychological impact of scarring can cause them to distance themselves from others or feel very self-conscious, especially if scarring occurs on a visible area of the body. Scarring may also reduce the range of motion in an affected limb, particularly if the burn happened near a joint.
Pursuing Compensation Following Hudson Burn Injuries: What to Expect
Burn victims certainly deserve compensation if they sustain serious burn injuries because of another person's negligence. However, many people do not know what a personal injury claim might look like, how it might proceed, or even how much money to seek for their injuries.
At Nicolet Law Accident & Injury Lawyers, we help our clients answer those vital questions and provide support to file their claims.
Who Bears Liability for Burn Injuries in Hudson?
Many parties may be at fault, depending on how your injuries occurred. If you suffered an electrical burn due to exposed electrical wiring on a construction site, for example, the electrician working in that area might bear liability for your injuries. Did you suffer hot water burns because a negligent landlord failed to repair a faulty hot water tank or turned the heat up too high? The landlord may be responsible for those injuries.
In most burn injury cases, lawyers and insurance companies ask several questions to determine who bears liability for the incident. These questions include:
Who owed you a duty of care at the time of the accident?
You might, for example, note that a landlord bears responsibilities to his tenants and must make sure that the home meets minimum safety specifications. Property owners, in general, assume liability for their properties and must take steps to keep their properties safe for visitors. Drivers owe a duty of care to others on the road, including pedestrians and cyclists.
How did the liable party violate that duty of care?
A negligent landlord or property owner, for example, might fail to install fire alarms, ignore fire safety requirements, or fail to take care of obvious wiring problems. A negligent electrician might create a fire or burn hazard while wiring a property.
What injuries did you sustain due to the negligent party's actions?
When you file a burn injury claim, you will need to show that you sustained burn injuries in the accident. You can show this by providing medical records from your doctor, pictures of your wounds, or testimony from eyewitnesses who saw your injury occur.
How Much Compensation Can You Acquire for Hudson Burn Injuries?
Burn injuries frequently mean extensive—and expensive—medical bills. Many people do not realize how much compensation they may have the right to ask for following severe burn injuries.
At Nicolet Law Accident & Injury Lawyers, we can help you estimate the expenses you have faced because of your burns and help you determine how much compensation you should seek in a burn injury claim. We may ask questions like the following:
How much did you spend on medical care after your burns?
Burn injuries can mean a lot of time in the hospital and many procedures. You may need to stay in a burn unit, especially if you have a high risk of infection. You may need to go through several skin grafts and procedures to help restore the burned area. For burns around joints, you may need physical therapy to help you regain your range of motion. You can generally include these treatment costs in your burn injury claim.
How long did you have to miss work because of your burns?
Burns can take a long time to heal, and in the meantime, those injuries might prevent you from going back to work. Sometimes, burns may stop you from working because of the pain. Other times, your doctor may recommend that you remain out of work to not increase your infection risk while recovering.
All of that lost time can mean lost income during a time that already poses substantial financial difficulty. Work with a lawyer to calculate the value of the wages you lost due to your injuries so that you can include them as part of your claim.
How did your burns affect your life?
Not only do burns often mean substantial physical suffering, but they can also cause considerable emotional anguish, especially if you experience psychological trauma from scarring. Talk to your attorney about how your burns affected your life. Many burn injury victims seek compensation for pain and suffering, which can help remedy their challenges after sustaining severe burns.
Do You Need a Hudson Burn Injury Lawyer?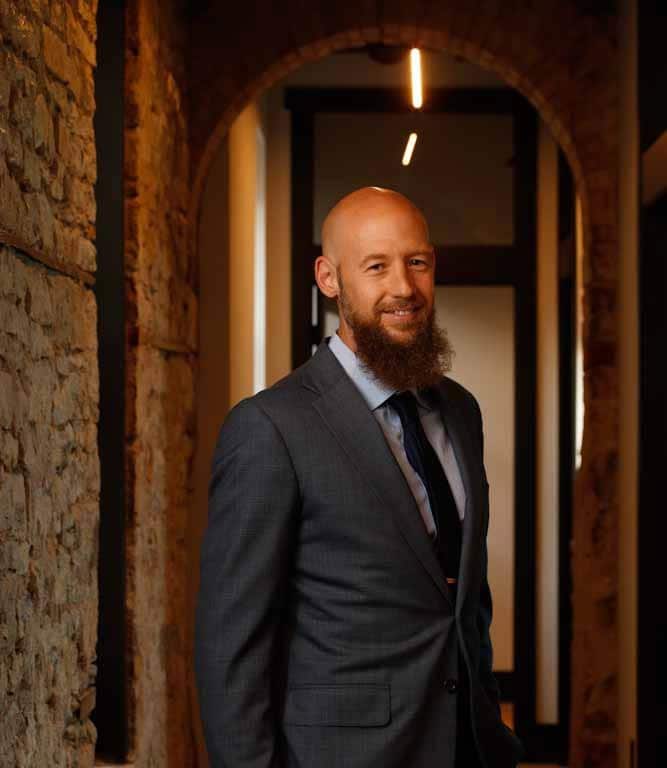 Sustaining severe burns can change the course of your life. If you sustained severe burns due to another party's negligent actions in Hudson, you need a burn injury lawyer who can help guide you through the claims process. Contact Nicolet Law Accident & Injury Lawyers at (715) 226-6158 for your free consultation.
NIcolet Law - Green Bay Office
517 2nd Street
Unit #205
Hudson, WI 54016
Phone: 715-226-6158
Map & Directions