Of all the injuries clients of our firm may suffer, none inflicts a toll as consistently life-altering and expensive as a spinal cord injury. In crashes on I-94, falls from ladders at homes in Bieneman Farm, boating mishaps on the St. Croix, and countless other accidents and incidents throughout Hudson, individuals sustain spinal cord injuries that leave them paralyzed, facing lifelong health complications, and costs they never planned for or even imagined.
The challenges that accompany a spinal cord injury in Hudson can feel all the more unfair and burdensome when they result from someone else's wrongful actions. Victims of those injuries deserve compensation from anyone at fault for the drastic turn their lives have taken. Nicolet Law Accident & Injury Lawyers in Hudson can help you.
We represent Hudson-area victims of spinal cord injuries in legal actions that seek compensation for their injuries and losses. Contact our Hudson spinal cord injury lawyers online or call our Hudson office at (715) 226-6158 for a free consultation with an experienced legal professional.
About Nicolet Law Accident & Injury Lawyers in Hudson
Nicolet Law Accident & Injury Lawyers first opened its doors with a single office in Hudson. Today, the firm's five lawyers and large support team of legal professionals operate from fourteen offices throughout Wisconsin and Minnesota, representing individuals who have suffered devastating injuries, and families of those who have tragically perished in preventable accidents.
We pride ourselves on our client-centered, community-focused approach to personal injury law. Ours is a firm small enough to give clients individualized attention, but also large and well-resourced enough to tackle even the most challenging cases.
Clients of Nicolet Law Accident & Injury Lawyers praise our compassion, communication, and professionalism. They also know that we're a team that can get results for anyone who has suffered injuries in devastating accidents in and around Hudson.
Our past successes for clients cannot guarantee future outcomes, of course. But, they do give clients confidence in our ability to take the reins of their cases and to secure them as much money as possible to help them regain their strength and rebuild their lives.
<iframe width="200" height="113" src="https://www.youtube.com/embed/59gIvPzlKDk?feature=oembed" frameborder="0" allow="accelerometer; autoplay; clipboard-write; encrypted-media; gyroscope; picture-in-picture; web-share" allowfullscreen title="Hudson | Wisconsin Personal Injury Lawyers | Nicolet Law Office"></iframe>
The Devastating Impact of a Hudson Spinal Cord Injury
The spinal cord transmits messages between our brains and our bodies, enabling physical sensation, movement, and bodily function. A spinal cord injury (SCI) disrupts the flow of those messages. This deprives the injured individual of some or all of the ability to feel or control parts of the body connected to the spinal cord below the location of the injury. It also disrupts the body's autonomic (or involuntary) systems, such as organs and reflexes. We broadly refer to this constellation of effects as paralysis.
Spinal Cord Injury Classification
Doctors classify spinal cord injuries according to several parameters.
First, they separate spinal cord injuries by the degree to which they interrupt the flow of messages along the cord.
An incomplete injury disrupts only some signals, such that the individual retains some sensation or function below the site of the injury;
A complete injury disrupts all signals, and thus cuts off all sensation and function.
Next, they refer to injuries by their location on the spinal cord.
Paraplegia is an injury to the lower part of the cord, affecting only sensation and function in the lower half of the body.
Tetraplegia (also sometimes called quadriplegia) is an injury to the upper part of the cord, affecting sensation and function in the entirety of the body.
Spinal Cord Injury Health Effects
Any of these injuries, from incomplete paraplegia to complete tetraplegia, can have a profound impact on an injured individual's health and life.
The serious physical and mental health-related consequences of a spinal cord injury can include:
Loss of the ability to walk;
Loss of bowel and bladder control;
Loss of sexual sensation and function;
Impaired breathing;
Impaired liver and kidney function;
Impaired temperature regulation;
Infection risks;
Skin problems;
Blood clots;
Depression and anxiety; and
Substance abuse.
In addition, research suggests that a spinal cord injury shortens an injured individual's life expectancy. If someone else injured your spine and shortened your life, they should have to pay for the years together that you and your loved ones will lose.
Spinal Cord Injury Costs
According to The Christopher & Dana Reeve Foundation, a spinal cord injury organization, spinal cord injuries also come with heavy financial costs. Depending on the type of injury suffered, the cost of caring for and living with a spinal cord injury runs from hundreds of thousands to millions of dollars in the first year after an injury, and tens-to-hundreds of thousands of dollars in each subsequent year. In total, a spinal cord injury commonly heaps millions in costs on injured individuals and their families over a lifetime.
Those costs include:
Medical care related to the spinal cord injury itself, and for the care of secondary health complications that result from the injury;
Wheelchairs and other mobility assistance equipment.
In-home or around-the-clock care, when needed.
Modifying living spaces to make them wheelchair accessible, or moving to accessible living quarters.
Loss of income due to limitations the spinal cord injury places on an injured individual's ability to work.
How We Help Individuals Who Suffered a Spinal Cord Injury in Hudson
Nicolet Law Accident & Injury Lawyers represent individuals who have sustained spinal cord injuries in Hudson-area accidents and incidents. Our mission is to secure compensation for our clients to help them pay for the enormous costs of living with a spinal cord injury, and to assist them in adapting to a life transformed by someone else's wrongful actions.
The steps we take to secure compensation for our clients vary because we tailor our services to each client's unique medical and financial needs.
That said, our team has the skill, knowledge, and resources to handle virtually any task involved in securing payment for our clients' injuries.
We investigate the circumstances that led to our client's spinal cord injury, teaming with forensic, medical, and other experts when necessary to get to the bottom of what happened;
We identify the individuals, businesses, organizations, institutions, and others whose careless, reckless, or intentional actions contributed to the cause of a client's spinal cord injury;
We calculate the full scope of damages our clients have suffered, to ensure that when we take action on their behalf, we ask insurance companies and courts for the maximum compensation allowable under Wisconsin law;
We communicate with our clients about their cases, answering their questions and guiding them in any decisions they need to make;
We prepare comprehensive, well-supported claims for submission to courts, insurance companies, and others in a position to decide on the compensation our clients will receive;
We negotiate settlements when possible to secure compensation for our clients effectively and efficiently; and
We fight in trials, arbitration hearings, and other legal proceedings to make sure our clients get the justice and compensation they deserve.
Contact us to learn more about what we can do for you or a loved one after a spinal cord injury in Hudson disrupts your life.
Frequently Asked Questions About Hudson Spinal Cord Injuries
Injured individuals and their family members often come to us at Nicolet Law Accident & Injury Lawyers with long lists of questions about how we can help them confront the challenges of a spinal cord injury. Our team is always willing to do our best to answer them. The answers below respond to some of the most common questions we hear.
How do I know if I can sue for my Hudson spinal cord injury?
Talking to a legal professional from the Nicolet Law Accident & Injury Lawyers team in Hudson is one reliable way to explore your rights. We offer a free, no-obligation consultation for anyone who wants to learn about options for seeking compensation after suffering a spinal cord injury in Hudson.
To answer the question generally, you may sue for compensation if your spinal cord injury happened in an accident or incident that resulted, at least in part, from someone else's unreasonably dangerous choices or conduct. In Wisconsin, anyone who injures someone else through wrongful behavior will generally owe damages to the injured person.
So, you can get a sense of whether you can sue by asking yourself whether someone could have, and should have, taken reasonable steps to prevent the accident or incident that caused your SCI. If so, then we encourage you to speak with an experienced member of our team today to learn about how we can help.
What compensation can I get by suing for a Hudson spinal cord injury?
It depends on how your SCI happened and who bears (or shares) the blame for it.
Generally speaking, however, a lawsuit seeking compensation from a party at fault for your spinal cord injury can seek payment for:
The financial costs of your injury listed above, such as your medical expenses and lost income; and
The non-financial harm you suffered, such as your pain and suffering, diminished quality of life, inability to participate in activities you once enjoyed, and strain on your personal relationships.
Sometimes, you may also have the right to request punitive damages in a lawsuit, which a court may award as punishment for the wrongful conduct that led to your spinal cord injury.
No one can guarantee that you will receive these types of damages by suing, of course, much less how much money you may ultimately obtain. However, by working with a team of skilled, experienced attorneys like Nicolet Law Accident & Injury Lawyers, you can significantly improve your chances of a favorable outcome.
I suffered a spinal cord injury at work in Hudson. What are my rights?
Chances are, you have the right to receive workers' compensation benefits for a spinal cord injury you suffered at work in Hudson. In Wisconsin, most employers must purchase workers' compensation insurance to protect their employees against the costs of a work-related injury or illness. Workers' comp benefits typically include payment for your medical care and replacement of some of the income you lose because of your injury.
You may also sue a party who is at fault for your spinal cord injuries if that party is someone other than your employer or a coworker. In a lawsuit, you may have the ability to secure compensation in addition to your workers' comp benefits, including payment for your pain and suffering (which is something workers' comp does not usually pay).
The team at Nicolet Law Accident & Injury Lawyers in Hudson can help injured workers with the process of securing compensation from workers' compensation insurance and a lawsuit. Contact us today to learn more.
What will your Hudson spinal cord injury lawyers cost me?
The last thing an individual or family confronting the cost of a spinal cord injury wants is to take on new expenses. That is why experienced spinal cord injury lawyers like the team at Nicolet Law Accident Injury Lawyers not only offer free consultations, but also represent their clients on a contingent fee basis. That's when lawyers do their work in exchange for a percentage of any money they secure for their clients, instead of charging up-front fees or hourly rates.
By working on contingency, spinal cord injury lawyers make their services affordable to everyone in Hudson who needs them. It costs nothing—zero—to get started working with a lawyer on your spinal cord injury case, and you will never have to pay a dime unless the lawyer gets you results.
Knowledgeable Hudson Spinal Cord Injury Lawyers Who Fight for You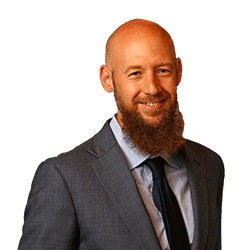 Life takes an unexpected and radical turn for anyone who suffers a spinal cord injury in Hudson. In that moment of difficulty, injured individuals and their families need skilled guidance to help ensure that they receive every last dollar of compensation to which Wisconsin law entitles them.
The experienced spinal cord injury attorneys at Nicolet Law Accident & Injury Lawyers spend their careers fighting to secure money for our Hudson neighbors who suffer life-altering injuries in preventable accidents. Contact Nicolet Law Accident & Injury Lawyers online or call our Hudson office at (715) 377-2141 to find out how we can help you after a spinal cord injury transforms your life.
Hudson Office
517 2nd Street
Unit #205
Hudson, WI 54016
Phone: (715) 377-2141