Hudson Catastrophic Injury Attorneys
Sometimes, preventable accidents cause injuries that change your life by inflicting long-term or permanent disabilities that impair your ability to provide for yourself and your family. Lawyers refer to these as catastrophic injuries.
A catastrophic injury can happen anywhere in Hudson. A crash on I-94 can leave an accident victim with severe internal organ damage. A boating accident on the Saint Croix River could inflict brain damage on a victim who nearly drowns. A fall from a ladder at a Bieneman Farm home might leave a victim paralyzed. A mishap at a Tower Road business might crush a worker's limb under heavy machinery.
If you suffered a catastrophic injury in circumstances that were not your fault, then you may have the right to receive financial compensation to help you adapt and rebuild. Money cannot erase what happened to you, but it can reduce the financial stress that comes with a life-altering injury.
At Nicolet Law Accident & Injury Lawyers, we represent Hudson-area residents, workers, and visitors who have suffered catastrophic injuries, helping them to secure the compensation they need and deserve.
Contact us online or call our Hudson Catastrophic Injury Attorneys for a free case consultation.
<iframe width="200" height="113" src="https://www.youtube.com/embed/59gIvPzlKDk?feature=oembed" frameborder="0" allow="accelerometer; autoplay; clipboard-write; encrypted-media; gyroscope; picture-in-picture; web-share" allowfullscreen title="Hudson | Wisconsin Personal Injury Lawyers | Nicolet Law Office"></iframe>
About Our Hudson Catastrophic Injury Law Team
Nicolet Law Accident & Injury Lawyers started as a one-man law office in Hudson in 2007. From those humble beginnings, our firm has grown into a regional personal injury powerhouse, representing clients who have suffered catastrophic injuries throughout Wisconsin and Minnesota.
Our award-winning team has secured more than $38 million in financial recoveries for injured clients, which includes numerous high-value results for clients who suffered catastrophic injuries through no fault of their own. Our success, however, has not changed our firm's purpose or personality. Since day one, we have focused on providing our clients with personalized legal services that serve their unique, individual needs, and on serving the numerous communities where we maintain offices.
Types of Catastrophic Injuries We Handle in Hudson
A catastrophic injury causes life-changing disabilities that are sometimes temporary, but more often, long-term or permanent.
They include:
Spinal cord injuries that leave victims paralyzed and dependent on wheelchairs and other mobility devices;
Brain injuries that leave victims in comas, or cause severe and long-lasting cognitive, motor, and/or emotional impairments;
Crush injuries to limbs or appendages that require amputation or, at a minimum, deprive the victim of the limb/appendage permanently;
Injuries that rob victims of their hearing or eyesight;
Burns that put require intensive and lengthy burn care, and that leave victims with disfiguring and debilitating scars; and
Severe illnesses that shorten victims' lifespans and burden their lives with debilitating health complications.
This is only a partial list of the types of catastrophic injuries that clients of Nicolet Law Accident & Injury Lawyers may suffer. Virtually any injury can qualify as catastrophic and merits compensation if it causes severe disruption and difficulty in a victim's life. An injury might, for example, cause catastrophic harm to a victim because of the victim's existing health conditions at the time of the accident or incident that causes it.
No matter what kind of injury you suffered in Hudson, the team at Nicolet Law Accident & Injury Lawyers invites you to contact us to learn about your rights to compensation.
Common Causes of Catastrophic Injuries in Hudson
Any preventable accident or incident in Hudson holds the potential to cause a catastrophic injury. Some types of accidents, however, cause these tragic injuries more often than others.
For example, catastrophic injuries routinely happen in:
Motor vehicle accidents involving cars, trucks, buses, and motorcycles;
Pedestrian and cycling accidents;
Boating accidents involving recreational or commercial vessels;
Drownings in swimming pools;
Falls onto hard surfaces and/or from high heights;
Accidents and incidents on construction sites, manufacturing facilities, and other workplaces;
Building fires and explosions;
Accidental or long-term exposures to toxic materials or substances;
Medical mistakes; and
Violent crimes, including gunshot wounds and assaults;
As above, this is only a partial list. At Nicolet Law Accident & Injury Lawyers, we possess the experience, know-how, and resources to secure compensation for catastrophic injury victims no matter what circumstances caused them harm.
Obtaining Compensation for a Catastrophic Injury in Hudson
Catastrophic injury victims in Hudson deserve compensation to help them pay for the care and treatment they need, and to assist them in adapting to their injury. In Hudson, that compensation typically comes from at least one of two sources: a personal injury lawsuit, or a workers' compensation claim.
Personal Injury Lawsuit for Catastrophic Injuries
Wisconsin law imposes legal liability for damages on anyone whose wrongful conduct causes someone else's catastrophic injuries. The unreasonably dangerous decisions or actions of an individual, business, institution, or government agency, can all result in an obligation to pay compensation to the person injured.
To obtain that compensation, victims typically hire an attorney—like the team at Nicolet Law Accident & Injury Lawyers—to prepare and file a lawsuit against the party or parties at fault for the harm they suffered.
The types and amounts of compensation a victim may recover can vary, but they typically consist of:
Economic damages. Sometimes called special damages, economic damages include:
Past and future medical expenses. Past medical expenses are those incurred because of an accident and before a settlement or a trial award. Future medical expenses are those incurred because of an accident and after a settlement or trial award. Future medical expenses also include future therapies you might need, including physical therapy, occupational therapy, cognitive therapy, and other psychological therapies.
Past and future lost wages. Past lost wages are those you lost from the time of the accident up until the resolution of a claim for damages. Future lost wages are those a victim is reasonably expected to lose in the future, due to disabilities related to a catastrophic injury. Future lost wages also include partial lost wages to make up for the difference between your past earning capacity and your future earning capacity.
Any other past or future expenses that a catastrophic injury victim would not have incurred if not for the injury.
Non-economic damages. Sometimes called general damages, non-economic damages include:
Pain and suffering, including emotional distress.
Loss of use of a body part such as a finger or a hand.
Loss of use of a bodily function such as eyesight or bladder control.
Loss of companionship, if a victim can no longer enjoy events and activities with family or loved ones.
Loss of consortium if a victim can no longer have a physical relationship with a spouse.
Loss of quality of life, such as when a victim must live life in a wheelchair, rely on medications to stay alive, or otherwise alter his or her existence because of an injury;
Amputation.
Disfigurement, including excessive scarring.
Inconvenience caused by a catastrophic injury.
Punitive damages. Under Wisconsin law, the victim of a catastrophic injury may also request that a court order punitive damages when the at-fault party acted maliciously toward the victim or in an intentional disregard of the victim's rights. In Wisconsin, punitive damages may not exceed twice the amount of the total economic or non-economic damages, or $200,000, whichever is greater.
Workers' Compensation Claim for Catastrophic Injuries
Hudson workers who suffer catastrophic injuries in accidents or incidents that occur in the course of their jobs can usually turn to workers' compensation to pay for many of their expenses and losses.
By law, the vast majority of Hudson employers must purchase workers' compensation insurance for their employees.
Workers' comp pays for:
Medical care for any work-related injury or illness a worker suffers; and
A portion of the wages the worker loses because of a work-related injury or illness.
In most cases, workers' compensation benefits are payable to injured or sick workers even if the workers themselves caused the accident or incident that led to their catastrophic injuries. The trade-off for this comprehensive insurance coverage against work-related injuries and illnesses, however, is that workers usually cannot sue their employers or co-workers for causing their catastrophic injuries. Also, unlike other Hudson catastrophic injury claims, workers' comp claims do not pay for a worker's pain and suffering.
Nevertheless, a Hudson worker who suffers a catastrophic injury on the job may have the right to file a lawsuit if the wrongful actions of a third party—someone other than an employer or co-worker—contributed to the cause of the worker's injury.
Nicolet Law Accident & Injury Lawyers represents Hudson workers who suffer catastrophic injuries in both filing workers' compensation claims, and in pursuing third-party lawsuits (when possible) seeking additional compensation.
Frequently Asked Questions About Hudson Catastrophic Injury Cases
Victims of catastrophic injuries in Hudson may find these answers to frequently asked questions helpful in learning about their rights. For answers to their specific questions, victims or their loved ones can also always contact Nicolet Law Accident & Injury Lawyers for a free case consultation.
What is my Hudson catastrophic injury case worth?
Every case differs, so it's impossible to tell until we evaluate your case for you.
The amount of money you may receive for an injury usually depends on the specifics of your injury and the effects it has on your life, because that is often the biggest determinant of the size of your medical and other expenses, lost wages, and pain and suffering.
The amount of money you can actually, reasonably expect to receive, might differ from the amount you have the right to get, however.
Factors affecting the actual amount of damages you might obtain include:
The strength of the evidence in your favor;
The skill, experience, reputation, and resources of the attorney you hire to represent you; and
The identify and financial resources of the party or parties who owe you compensation.
A reliable way to get a sense of the value of your catastrophic injury case is to speak (for free) with a member of the team at Nicolet Law Accident & Injury Lawyers in Hudson.
The at-fault party's insurance company offered me a cash settlement. Should I take it?
We strongly urge you to contact us at Nicolet Law Accident & Injury Lawyers before agreeing to any settlement, or signing any papers given to you by an insurance company.
In Hudson catastrophic injury cases, insurance companies who know their policyholder has a legal liability to the victim sometimes try to contact that victim directly to offer a settlement. They do not do this out of the kindness of their hearts. The offers insurance companies make in these situations are usually far lower than the amount the victim has a right to receive. The insurers hope the victim will not know this and will agree to the settlement before speaking with a lawyer.
Do not make that mistake. If an insurance company contacts you, that means it knows it has financial exposure to your catastrophic injury and that it wants to get out from under that liability for as little money as possible. Contact a skilled, experienced attorney right away, and let that attorney negotiate with the insurance company on your behalf. Chances are, the attorney will get you far more money than the insurance company first offered.
What does it cost to hire a lawyer in Hudson for my catastrophic injury?
It shouldn't cost you anything unless the lawyer gets you results.
As we've mentioned a few times above, at Nicolet Law Accident & Injury Lawyers, we offer free consultations to anyone who wants to learn about their rights in the wake of a catastrophic injury. At the initial consultation, our team can learn about your injury and how it happened, and we can give you our initial impressions of your options. We do not charge you a penny for that conversation, even if you decide not to hire us.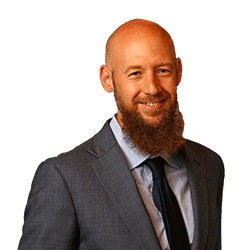 When a client hires us in a catastrophic injury case in Hudson, we almost always agree to handle the representation on a contingent fee basis. That means we work for a fee consisting of a percentage of any money we secure for the client. We do not charge up-front fees, and we do not bill our clients by the hour. We only get paid if our clients get paid.
Experienced Hudson Catastrophic Injury Lawyers
Did you or a loved one suffer a catastrophic injury in Hudson? If so, then contact the skilled attorneys at Nicolet Law Accident & Injury Lawyers today for your free, confidential, no-obligation case consultation. You can connect with us today online or by calling our Hudson office at (715) 377-2141.
Hudson Office
517 2nd Street
Unit #205
Hudson, WI 54016
Phone: (715) 377-2141