Hudson Truck Accident Attorney
After suffering a Hudson truck accident, you may have severe injuries to contend with: traumatic brain injury, spinal cord injuries, multiple broken bones, and a long recovery period are just some of the consequences of a collision with a large truck. Not only can those injuries leave you with substantial medical bills, they may also make it impossible for you to work. What can you do to help protect yourself and your finances?
Fortunately, an experienced Hudson truck accident lawyer can help you better understand your legal rights and even pursue the compensation you deserve. Contact Nicolet Law Accident & Injury Lawyers today for a free consultation.
We Have the Experience You Need After a Hudson Truck Accident
Truck traffic is not necessarily the first thing that comes to mind when you picture Hudson, Wisconsin. However, as anyone who has traveled the stretch of I-94 that bisects Hudson well knows, commercial trucks roll through the city 24/7/365. Some of those trucks get into accidents, leaving severely injured victims and widespread property damage in their wake.
Nicolet Law Firm represents injured victims of Hudson-area truck accidents, and the families of those who die in fatal Hudson truck crashes. Our skilled, experienced truck accident injury attorneys fight to secure full, fair compensation for our clients, no matter how large the company that operated the truck, nor how devastating the wreckage.
If a truck accident in Hudson harmed you or a loved one, then contact Nicolet Law online or by phone at our Hudson office, (715) 377-2141, for a free consultation with an experienced truck accident injury lawyer.
We Have Obtained Millions for Our Clients
Our team has secured significant settlements, judgments, and jury awards for victims of truck accidents throughout Wisconsin.
Our recent results in truck accident cases include:
$200,000 for a client whose vehicle a semi truck rear-ended on I-94 in Wisconsin;
$450,000 for a client injured in trucking accident; and
$450,000 for a client injured in a semi-truck accident near Eau Claire, Wisconsin.
Our past results do not guarantee the outcomes of future truck accident cases we might handle, of course. They do, however, demonstrate our firm's skill in handling large, complex truck accident matters, and our determination to secure maximum compensation for our clients in those cases.
<iframe width="200" height="113" src="https://www.youtube.com/embed/59gIvPzlKDk?feature=oembed" frameborder="0" allow="accelerometer; autoplay; clipboard-write; encrypted-media; gyroscope; picture-in-picture; web-share" allowfullscreen title="Hudson | Wisconsin Personal Injury Lawyers | Nicolet Law Office"></iframe>
Where We See Bad Truck Accidents in Hudson
For anyone who lives or works in Hudson, it will likely come as no surprise that high concentrations of the area's traffic accidents reported over a ten-year period occurred along the I-94 corridor as it traverses the city.
According to Wisconsin Department of Transportation accident mapping data, hot spots for potential truck crashes on or near I-94 in Hudson include:
The Second Street interchange at the St. Croix River Bridge;
The vicinity of Carmichael Road;
The Highway 35 interchange; and
The Highway 12 interchange.
Of course, not all truck crashes in Hudson happen on or around I-94. No matter where a truck accident occurs in our city, the team at Nicolet Law has the experience and resources to advocate for victims to see to it that they receive the compensation they need and deserve.
Dealing With Common Hudson Truck Accident Injuries
When big trucks get involved in accidents, it can cause severe injury to the passengers in other vehicles. Big trucks have a much larger mass than smaller passenger vehicles. They need more room to maneuver and more room to slow down, which means the driver may have less opportunity to decrease the impact associated with a severe accident. That greater mass may also mean more substantial injuries for the passengers in those vehicles.
Your Hudson truck accident may leave you suffering from severe injuries.
Traumatic brain injury. Victims with traumatic brain injury may struggle with memory problems following their accident, including both short-term and long-term memory. Truck accident victims may also have trouble with focus, concentration, and creative thinking. Commonly, victims with traumatic brain injury also experience challenges with emotional regulation.
Spinal cord injury. Spinal cord injuries leave many victims paralyzed or with long-term mobility limitations. Often, spinal cord injury victims also suffer from decreased organ function below the site of the injury.
Amputations. When truck accidents cause enough force to result in limb amputation, either immediately or due to severe damage to the limb, victims may require occupational therapy to relearn how to perform many common tasks independently. Some victims may choose to use prosthetic devices to replace the missing limb, which can represent an ongoing expense in their lives.
Burns. Sometimes, truck accidents result in severe burns, which may lead to severe scarring or mobility limitations in some victims. Truck accident victims may suffer either heat burns or chemical burns, depending on the truck's cargo.
Broken bones. Patients with multiple broken bones may struggle with ongoing mobility challenges related to the accident. Often, multiple broken bones can increase the risk of complications during recovery and decrease patient independence.
Identifying the Liable Party After a Hudson Truck Accident
If you suffered injuries in a Hudson truck accident, you can work with an attorney to clearly identify all parties that contributed to your accident. Truck accidents may require a more in-depth investigation than a traditional passenger vehicle accident, since your attorney will need to investigate the trucking company, the driver's record, and even the mechanic or company that took care of maintenance on the truck.
Most often, the truck driver will bear liability for the accident. Most truck drivers carry substantial insurance policies that can provide much-needed compensation following severe accidents. However, other parties may also share liability for your truck accident.
Did the truck suffer mechanical failure?
If the truck that caused your accident suffered a mechanical failure, a company that failed to properly maintain their vehicles, or a mechanic who certified the truck as roadworthy without completing necessary repairs may share liability for the accident.
Does the trucking company share liability?
Sometimes, the trucking company may share liability for any accidents caused by its drivers. Some trucking companies have policies that may substantially increase the risk that their drivers will cause an accident.
For example, some trucking companies try to force their drivers to exceed the maximum 11 hours they can drive within a 14-hour window each day, as restricted by the federal government. Others may push drivers to get behind the wheel in unsafe conditions or despite illness or inebriation. Talk to your attorney to learn whether the trucking company may share liability for your accident.
Did a shifting load accident cause your accident?
Shifting loads on a big truck can lead to serious injuries or substantially increase accident risk. Sometimes, a shifting or falling load can cause a jackknife accident or raise the risk of a rollover. Other times, shifting cargo may actually fall off the back of a truck. The company that loaded the truck may share liability for the accident.
Claiming Compensation After a Hudson Truck Accident
Following a Hudson truck accident, you have the right to claim compensation for the injuries you suffered. An attorney can evaluate your bills and the conditions that led to your accident, as well as the insurance policy that covers the liable party or parties, and give you a better idea of how much compensation you should ask for; however, you will not receive guarantees regarding your claim.
Most truck accident claims include:
Your medical expenses. Often, your medical expenses make up the most substantial loss you may face in the aftermath of your truck accident. Your attorney will help evaluate all costs related to your medical treatment, including your emergency medical care and long-term medical costs, which may include physical and occupational therapy.
Your lost wages. You may need to spend a great deal of time out of work while recovering from your accident. An attorney can help you calculate wages lost due to your injuries, including lost time at work due to follow-up appointments and procedures. An attorney can also help you determine how to include factors like lost vacation time or paid time off because of your accident.
Your pain and suffering. Not only can truck accident injuries cause immense physical pain and suffering, they may leave you with considerable emotional anguish. You might, for example, miss out on activities you had planned or lose some of your enjoyment of life because of the injuries you suffered. An attorney can help you include those factors as part of your truck accident claim.
Hudson Truck Accident FAQ
1. How much compensation should I expect after my Hudson truck accident?
You will typically receive compensation based on the extent of your injuries and financial losses related to the accident. However, the settlement you ultimately receive may depend on the insurance policy carried by the truck driver that caused your accident or by another party who contributed to your injuries.
Every truck accident claim has unique elements, and your compensation will vary based on the specific elements of your claim. Talk to an attorney to get a better idea of how much compensation you, specifically, should expect for the injuries you sustained in your truck accident.
2. How much time do I have to file a truck accident claim in Hudson?
Following a Hudson truck accident, you likely have plenty of things on your mind, including multiple responsibilities you need to deal with. You may get distracted and fail to address your truck accident claim as quickly as, perhaps, you should. You must file your truck accident claim before the statute of limitations runs out.
The statute of limitations for your specific truck accident claim may depend on several factors. First, it may depend on who suffered injuries in the accident. A minor child may have longer to file a truck accident claim. On the other hand, if you suffer serious injuries in a truck accident with a government vehicle, you may have less time to file your truck accident claim.
Talk to a Hudson truck accident attorney as soon after your accident as possible to learn more about how long you may have to file a truck accident claim and whether any exceptions exist that can help extend the statute of limitations, especially if you think you have allowed the clock to run out. An attorney can offer you benefits immediately after your accident.
3. How soon should I file my Hudson truck accident claim?
You should get in touch with an attorney as soon after your accident as possible. The sooner you get in touch with an attorney, the sooner that attorney can start working on your behalf. An attorney can help collect evidence related to your claim, which may prove more difficult to find if you wait some time after your accident to file your claim.
An attorney can also advise you about when to file your truck accident claim. You may, for example, need to wait until you have progressed further through your recovery before you can begin your truck accident claim. In the case of some serious injuries, like traumatic brain injury or spinal cord injury, your doctors may not offer a full picture of your prognosis until well after your accident. It can take up to six months for your doctors to have an accurate idea of what your eventual recovery will look like. Since much of your truck accident claim will depend on your medical bills and how your injuries impact every area of your life, your attorney may advise waiting to start your claim.
4. Who pays my medical bills after a Hudson truck accident?
Ultimately, as the party injured and receiving services to help aid in your recovery, you will need to make arrangements to pay your medical bills.
However, you have options to make it easier to manage your medical bills.
Your medical insurance. If you carry medical insurance, that insurance can provide much-needed coverage for many of your medical bills. You should contact your medical insurance provider to inform the company about your accident and ask any questions you may have about your coverage. For example, you may want to know how much coverage you have for things like durable medical equipment, including a wheelchair or prosthetic, or how many physical therapy sessions your insurance company will cover each year. You may also need to know whether your insurance will cover a stay in a long-term care facility, or if you can expect coverage for in-home care.
Your truck accident claim. A truck accident claim does not require the party that caused your accident to take care of your medical expenses directly. Instead, the liable party will issue a settlement or court judgment to you, which you can then use to take care of your medical bills.
Call us. We can help you file those claims and make arrangements with your medical providers to delay billing and payments until your claims conclude.
5. How long does it take to settle a Hudson truck accident claim?
You should expect it to take some time to settle your Hudson truck accident claim. Often, you will need to go through several rounds of negotiation before arriving at a settlement agreement with the liable party. An experienced truck accident attorney can help streamline your claim and give you a better idea of how long it will take to agree to a settlement.
6. What should I do if the truck driver's insurance company makes me a settlement offer?
Get in touch with a truck accident attorney before accepting any settlement offer related to your Hudson truck accident. Sometimes, insurance companies will issue a low settlement offer soon after your accident. In those early days, you might not know what your medical expenses will look like or how much time you will spend out of work.
Furthermore, you may have no idea how much compensation you really deserve. The insurance company may bank on that lack of knowledge when issuing a low claim, hoping you will accept it to get money in your hands fast. A truck accident attorney can provide you with a better look at how much compensation you really deserve, preventing you from accepting an offer that fails to reflect your needs.
Call Nicolet Law's Hudson Truck Accident Attorneys Today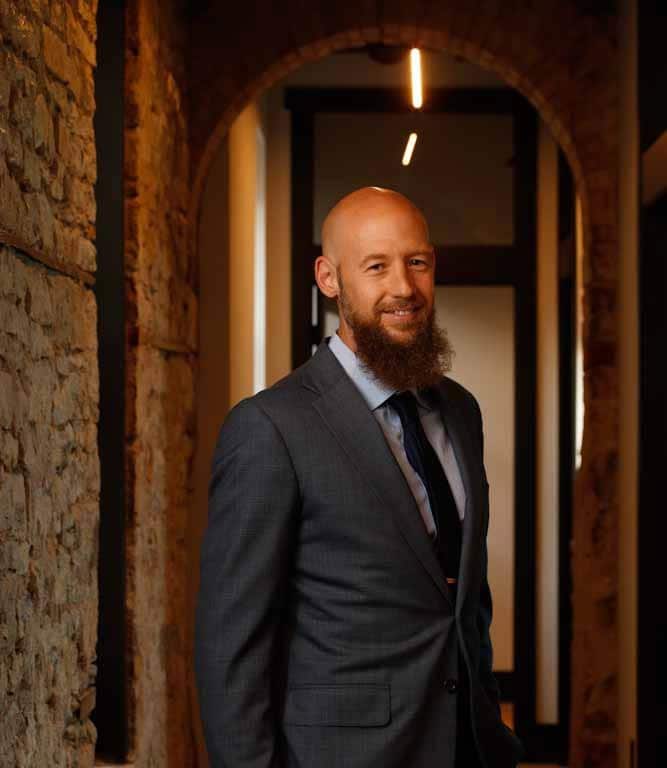 If you suffered serious injuries in a Hudson truck accident, do not wait to seek the compensation you deserve. Instead, get ahold of Nicolet Law Accident & Injury Lawyers today.
Nicolet Law takes truck accidents seriously. From our combined 108 years of experience, our team understands the devastation a truck crash in Hudson can inflict on victims, their families, and our community. We fight to hold the parties at-fault for those tragedies legally and financially accountable.
The award-winning Hudson truck accident injury lawyers at Nicolet Law Firm possess both the talents and the resources to tackle even the toughest truck accident on behalf of an injured victim or grieving family. Contact us online or by phone at our Hudson office, (715) 377-2141, for a free consultation to learn about your rights and options after a Hudson-area truck accident harms you or a loved one.
Hudson Office
517 2nd Street
Unit #205
Hudson, WI 54016
Phone: (715) 377-2141