Hudson Slip and Fall Accident Lawyers
No one expects to fall and get hurt. It just happens. Hudson residents fall from ladders at their Bieneman Farm homes. They fall on the steps at hockey rinks and wet tile floors at 2nd Street restaurants. They fall on when railings come loose in downtown Hudson buildings, and while walking in Birkmose Park.
Most falls in Hudson cause nothing more than bumps and bruises. Some, however, do far greater damage. A fall can result in serious injuries and crushing expenses—challenges that fall victims should not have to pay for if they fell due to someone else's unsafe actions.
Nicolet Law Accident & Injury Lawyers represent individuals in Hudson who fall and get hurt through no fault of their own. Contact our Hudson slip and fall accident lawyers today for a free consultation about your rights and options after suffering injuries in a preventable fall.
An Experienced Team of Hudson Slip and Fall Attorneys
The team at Nicolet Law Accident & Injury Attorneys understands the difficulties individuals face after getting hurt in a fall in Hudson. We make it our mission to protect our clients' interests and rights after a slip and fall accident, to ensure they receive the compensation they deserve for their injuries and losses.
Over our years of practice, we have compiled an impressive track record of results in slip and fall cases, including $335,000 for a Wisconsin client who slipped and fell, and $190,000 for a client who fell and got hurt because of a building defect.
Of course, we cannot promise that every slip and fall case we handle will achieve the same results. However, our clients in Hudson do take comfort in knowing that they have a team of lawyers and legal professionals by their side that know how to secure top-dollar outcomes in slip and fall cases in cities and towns on both banks of the St. Croix River.
<iframe width="200" height="113" src="https://www.youtube.com/embed/59gIvPzlKDk?feature=oembed" frameborder="0" allow="accelerometer; autoplay; clipboard-write; encrypted-media; gyroscope; picture-in-picture; web-share" allowfullscreen title="Hudson | Wisconsin Personal Injury Lawyers | Nicolet Law Office"></iframe>
Hudson Slip and Fall Overview
Falls constitute a leading cause of accidental injury in Wisconsin, especially among older adults and children, according to the Wisconsin Department of Health Services. As a result, attorneys who represent victims of personal injuries routinely handle cases in which their client fell and got hurt because of someone else's wrongful decisions or actions.
We refer to these cases as "slip and fall" matters, although they don't always have to involve someone slipping before taking a tumble. Any fall resulting in injury can form the basis of a slip and fall claim, regardless of whether the victim slipped, tripped, twisted an ankle, or lost their footing in any other manner.
Common Slip and Fall Injuries in Hudson
An unexpected fall can lead to a wide range of injuries, some of which may cause lasting physical, emotional, and financial hardships for injured individuals and their loved ones.
The Nicolet Law Accident & Injury Lawyers team has the skill and know-how to represent clients who have suffered common fall-related injuries like:
Traumatic brain injuries (TBIs) - Fall victims frequently strike their head on the ground or a hard object, resulting in trauma that interferes with the brain's normal functioning. TBI victims frequently suffer from cognitive, emotional, or motor impairments that disrupt their lives and cause them extreme distress.
Spinal cord injuries (SCIs) - A fall can damage spinal vertebrae and discs and, in turn, the delicate bundle of nerves they protect known as the spinal cord. SCIs frequently cause permanent paralysis that prevents victims from using their limbs or controlling their bodily functions, and burdens them with massive, lifetime expenses that can run into the millions of dollars.
Broken bones - The impact of a fall can fracture bones in any part of the body, in particular the fall victim's limbs, joints, and hips. These are painful injuries that can immobilize victims and may require surgery. Even after bones heal, victims can suffer from diminished mobility and chronic pain.
Lacerations - Fall victims frequently suffer deep cuts and abrasions in a fall on hard or uneven surfaces. These wounds can lead to dangerous blood loss and infection, and often leave behind disfiguring scars.
Soft tissue injuries - A fall will also commonly injure soft tissue such as muscles, tendons, and ligaments, which can cause pain and difficulty in an injured victim's daily life. These injuries can be slow to heal and may require surgery and extensive rehabilitation.
No matter what kind of injury an individual suffers from a fall in Hudson, the team at Nicolet Law Accident & Injury Lawyers possesses the knowledge and know-how to help secure appropriate compensation.
Common Hudson Slip and Fall Locations
Slip and fall injuries can happen anywhere, at any time. We rarely pay attention to the potential fall hazards we encounter in our daily lives; until, that is, we trip on uneven floors or slip on wet tiles that someone should have fixed or warned us about.
Locations in Hudson where a slip and fall accident can occur include:
Retail stores
Restaurants
Office buildings
Factories, warehouses, and other industrial setting settings
Construction sites or other work sites
Grocery stores
Public paths, sidewalks, or walkways
Hotels and motels
Museums, sports arenas, theaters, and other entertainment establishments
Common areas of residential complexes and apartment buildings
Gyms
Churches or educational institutions
As we said, a fall can happen just about anywhere. No matter where a fall happens in Hudson, Nicolet Law Accident & Injury Lawyers can help victims secure compensation from parties who should have taken reasonable steps to prevent the fall from happening.
Frequently Asked Questions About Hudson Slip and Fall Injury Cases
In the aftermath of a slip and fall in Hudson, injured victims and their loved ones often have lots of questions about their legal and financial rights. The Nicolet Law Accident & Injury Lawyers team in Hudson is always happy to answer those questions in a free consultation. We have also compiled some answers to the frequently asked questions below.
How do you know if you can sue for a slip and fall in Hudson?
In broad brushstrokes, Wisconsin law entitles you to sue for a slip and fall if you fell and got hurt because of someone else's unsafe decisions or actions. In other words, if someone else should have taken reasonable action to prevent you from falling, then that individual, business, or organization might owe you damages for your injuries.
Unsure of whether that applies to your fall? That's ok. Sometimes it takes some investigating to figure out the factors that contributed to a fall. Talking to an experienced lawyer from Nicolet Law Accident & Injury Lawyers is a great way to learn about whether you can sue someone for your slip and fall injuries. We offer a free consultation to anyone interested in learning more about their rights after getting hurt in a fall.
Who can you sue for a slip and fall in Hudson?
Applying the broad legal principle above to the specific facts and circumstances of a fall can reveal a wide array of parties who may owe damages to a fall victim.
Every case differs, but parties liable for injuries you sustained in a preventable fall in Hudson could include (for example):
The owner of the property or land where the fall occurred;
The individual or corporation engaged in business on the property;
Management companies hired to perform the upkeep and care of the property by an owner;
Construction companies or other service providers hired to maintain, repair, or build on a property; or
Manufacturers of fixtures or equipment on the property that played a role in the fall, if those items contained defects that made a fall more likely.
These are just a few examples, of course. It often takes careful analysis of the evidence by an experienced slip and fall attorney to figure out who should face legal and financial accountability for a preventable fall in Hudson. Talk to the team at Nicolet Law Accident & Injury Lawyers to learn more about who might owe you damages.
What steps should you take if you are injured in a slip and fall in Hudson?
The steps you take in the aftermath of a fall that injures you can affect your legal and financial rights. Here's a quick overview of the considerations to keep in mind as you deal with your injury.
Seek medical care and follow your doctor's orders. The single most important thing you can do to protect your rights after a fall is to seek medical care and follow your medical treatment plan. Get examined by a doctor as soon as you can, even if you think the fall caused only minor injuries. Many serious injuries do not show symptoms right away, but may worsen if not diagnosed promptly.
Seeking and following through with medical care does not just protect your health. It also creates medical records of your injury and its connection to the fall that caused them—important evidence that a lawyer can use to your benefit in most cases. Getting care also protects you from accusations that you made your injuries worse by not taking reasonable care of yourself.
Report the fall to the property owner or occupant. The sooner you report the fall to the owner or occupant of the property where it happened, the better. In many slip and fall cases, lawyers need to establish exactly when the property owner/occupant knew of both the dangerous condition that caused a fall and the fall itself. Lawyers can then analyze the reasonableness of the owner/occupant's actions. Reporting the fall that injured you puts the owner/occupant on notice and helps to establish that critical fact.
Preserve evidence, if you can. If you can do so safely, take a few moments to collect any relevant information or evidence documenting the scene of your fall and any obvious property hazards that contributed to it. Photos and videos taken with a phone can help. So can the names and contact information for anyone who witnessed the fall.
Also, hand on to the clothes you were wearing when you fell, any personal effects that got damaged in the fall, and any other physical items that relate to the fall and your injury.
Finally, keep any documentation you receive that relates to the fall or your injuries. This might include, for example, invoices for medical services, statements from your insurance company, correspondence with your employer about missing work, and receipts for expenditures related to the injury or your treatment for it. Your lawyer will want to review these documents when you first meet.
Do not agree to any formal or informal compensation without first consulting a lawyer. It's common for Hudson property owners and businesses to try to make things right with someone who falls and gets hurt on their premises. A restaurant may offer a free meal. A hotel may hand you a voucher for a complimentary night's stay. A small business owner might offer you some cash for your troubles.
It's also routine for the liability insurance company for any property owner or other party at fault for your fall to reach out and offer to pay for your care.
Tempting as it might feel to accept offers like these, the team at Nicolet Law Accident & Injury Lawyers strongly urges anyone in that situation to think twice before saying yes. Agreeing to any form of compensation for an injury may end up waiving your rights to seek more money down the road.
In our experience, it never hurts, and usually helps, an injured fall victim to speak with an experienced Hudson slip and fall attorney first, before agreeing to any form of compensation from the at-fault party or that party's insurance carrier.
Skilled Slip and Fall Accident Lawyers in Hudson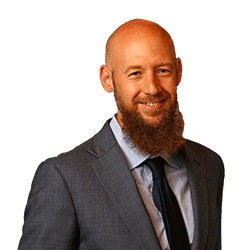 Falling and getting hurt is a scary and uncertain experience. It helps to have steady legal guidance on your side as soon as possible after it happens, to ensure that you receive the compensation you need to heal and move on with your life.
If you or a loved one fell and got hurt on someone else's property in Hudson, contact the team at Nicolet Law Accident & Injury Lawyers right away at (651) 427-3331 for your free, no-obligation case consultation.
Hudson Office
517 2nd Street
Unit #205
Hudson, WI 54016
Phone:715-226-6158