American truckers work long hours, often driving hundreds of miles per shift (and thousands of miles per week). There are driving restrictions and work time limits designed to keep truckers from being overworked; but, unfortunately, many truckers do work outside of the legally permitted hours. Even those that don't can still suffer from extreme fatigue.
About 75 percent of American resources are transported via a truck or tractor-trailer at some point. Over 5 percent of full-time jobs in the country relate to trucking. Large trucks are a regular part of roadways in the United States, but that doesn't mean that they're always safe to be around. This is especially true when truck drivers perform their jobs while fatigued.
Why is fatigued driving so dangerous?
Driving while fatigued is dangerous for everyone. It's especially dangerous if a person is operating a large vehicle like a commercial truck.
Some of the key dangers of fatigued driving include:
It reduces the driver's ability to pay attention to safe driving
It slows reaction times; emergency maneuvers may take too long to complete
It impairs drivers' ability to make good decisions
Federal Hours of Service Regulations for Truckers
The Federal Motor Carrier Safety Administration has Hours of Service Regulations that limit the number of hours truckers may drive.
Truck drivers can:
Only drive for 11 hours after taking a 10-hour break
Not drive beyond the 14th consecutive hour after coming on duty (following off-duty time of 10 hours)
Must take a 30 minute minimum break for every eight hours they drive.
Not drive after 60/70 hours on-duty in 7/8 consecutive days
Upon reading these rules, it quickly becomes apparent that American truck drivers work long hours. Many of them choose to underreport their work so that they can meet certain goals and complete jobs.
It doesn't matter which state you're in: these federal regulations apply to help keep drivers safe. The issue is that the regulations often go unobserved. Many people are injured because of fatigued truck drivers every year.
What Causes Truck Driver Fatigue?
Long working hours
Even when truck drivers follow federal hours of service regulations, they still work very long hours. The rules clearly state that truckers can drive for up to 11 hours at a time. Most of us would choose to split that drive if we had the option. Truck drivers don't have that luxury.
The laws designed to keep truckers and other drivers safe don't always work. Truckers who follow hours of service regulations can still work extraordinarily long shifts.
Pressure from employers
Unfortunately, the commercial carriers that are in charge of truck drivers usually push their drivers to work beyond what is legally permissible. There are subtle ways that they encourage drivers to drive more than they should, too—fines are common when a driver is late for a delivery.
Most truckers are also paid by the mile. That means that the more they drive, the more money they earn. There's incentive to work for long hours and drive long shifts with this type of payment structure.
Employer negligence
Some employers pressure their drivers. Others may neglect to tell drivers about their permitted rest periods and hours regulations. Some carriers even directly train their employees to ignore hours of service regulations. These instances of employer negligence put everyone on the road at risk.
Alcohol and drug use
The sad truth is that alcohol and drug use are rampant amongst truck drivers. Many drivers use drugs to stay awake for long shifts. Some others opt for alcohol (or different drugs) to serve as depressants and ease their stress. These obviously change a driver's ability to navigate safely; and depending on the alcohol or drug in question, they can easily lead to fatigued driving.
The Warning Signs of Truck Driver Fatigue
Inability to keep one's eyes open
Repeated head bobbing or yawning
Difficulty focusing on the task of driving
Feelings of irritability, restlessness, or impatience
Inability to remember recent parts of the journey
Drifting
Types of Commercial Trucks
A fatigued truck driver could be behind the wheel of a lot of different vehicles. Many of the trucks you see day to day all qualify as commercial trucks. Here are some examples of commercial trucks.
Tractor-trailers
Most tractor-trailers have eighteen wheels. Lots of people refer to them as eighteen-wheelers. Their sixteen-wheeled counterparts are called sixteen-wheelers.
Tractor-trailers operate in two parts. Their front segments drive the entire vehicle. The front segment of a tractor-trailer also supports the back trailer. The rear of a tractor-trailer is called a truck trailer. These trailers can be loaded with cargo.
It's important to note that tractor-trailers present some unique risks. Even other large trucks on the road don't pose the same dangers. Because tractor-trailers are made up of two separate parts, they are notoriously difficult to control.
Garbage trucks
We all know how garbage trucks work and what they're used for. What lots of people don't consider is the fact that it's possible to get into an accident with one. A garbage truck can cause serious damage to the average passenger car—and that doesn't even touch on the human impact of an accident.
Dump trucks
Dump trucks transport loose materials. Usually, you can find them on construction sites or performing construction work somewhere. People frequently get into accidents with vehicles like these; large vehicles create lots of blind spots and pose a huge risk on the road.
Truck Driver Fatigue Statistics
Most large commercial trucks weigh 40 tons (that's 80,000 pounds!) or more. Driving one is a difficult, learned skill. It's risky to drive a vehicle that large even with proper rest.
If somebody is fatigued, it's even more dangerous. Truck drivers who drive while they are fatigued put the drivers around them in danger.
The nature of their work often pushes them to stay on the job for much longer than they should.
One study conducted by the Journal of Public Health policy also highlighted that:
Almost 75 percent of interviewed drivers violated hours-of-service regulations
About 2/3 of interviewees reported that they regularly drove more than the weekly maximum number of hours allowed
About 2/3 of interviewees stated that they under-report work hours in logbooks
Wisconsin Truck Injury Statistics
Source: wisconsindot.gov
Who Can Be Held Liable for Truck Driver Fatigue Accidents?
You may hold several parties liable for an accident that involved truck driver fatigue. It all depends on the circumstances of the crash. Fatigued truck drivers put everyone at risk when they drive drowsy, but it doesn't always mean they're the only ones responsible for the mistake.
Here are three parties that might be held liable for your accident:
The truck driver: If he or she willingly violated trucking laws and caused their own fatigue
The trucking company: If the company forces drivers to try to meet impossible standards
Brokers: If they hire trucking companies that improperly screen drivers (some conditions—like sleep apnea—are known to cause fatigue)
Nobody can tell you for sure who caused your accident. Determining liability in truck accident cases often proves very complex. This is why it is generally recommended to work with a skilled lawyer who can help with your case. Truck accident attorneys have extensive experience proving fault in accident cases.
More Risk Factors for Truck Accidents
Truck driver fatigue is a huge risk factor for truck accidents. Other things contribute to these accidents too, though.
If a fatigued driver has to contend with these, it makes their job doubly dangerous:
Improper cargo loading: Cargo in large trucks is supposed to be loaded in a certain way. Many trucks are filled with cargo that has been improperly loaded. An improperly loaded truck may lead to spills or tipovers
Poor truck maintenance: Every vehicle on the road should be maintained well. This is even true for small cars like sedans. Larger vehicles (like semi-trucks) need maintenance too. Large trucks require stringent maintenance to remain safe. Lots of truck fleets contain hundreds of vehicles; falling behind on maintenance is common
How Will My Lawyer Prove Truck Driver Fatigue in My Case?
Your truck accident attorney will take several steps to prove truck driver fatigue in your case. Here are some of the parts of your case that may help prove truck driver fatigue.
Police reports
Police officers have the training to help them recognize when someone is fatigued behind the wheel. If authorities notice that a truck driver is fatigued at the scene of an accident, they'll generally note their observations in the accident report. Sometimes police even collect a statement from a driver saying that they were tired.
Time of day
The time of day that your accident occurred could have a big impact on your case. If the crash occurred between the hours of midnight and 5 a.m., the truck driver was probably fatigued. Drivers on the road at this time are likely to be driving through the night and violating hours of service regulations.
Lack of accident avoidance
If a truck driver did not attempt to avoid your accident, it might help prove driver fatigue. Crash analysis, witness statements, and more can all help paint a picture of what happened. Drivers who do not try to stop or avoid an accident are much more likely to be fatigued than those who make an effort to avoid a crash.
Billed hours and logbooks
Assuming a driver hasn't falsified their hours, taking a look at their pay and logbooks can provide a lot of insight into whether they drove fatigued. Legal fatigue is easier to prove when billed and logged hours exceed FMCSA regulations. Some cases involve looking into trucks' GPS history for this same reason.
A Truck Accident Attorney Can Help You Recover Damages After Your Accident
When you work with a truck accident attorney, he or she can help you pursue compensation for damages after your accident. Every case is unique; no one can predict how much your case might be worth. The best way to find out is to consult a qualified and experienced truck accident lawyer.
Previous and current medical bills
Any medical bills incurred because of your accident may be compensable. Most large truck accidents cause serious injuries—and those usually come along with lots of medical bills. Compensation for medical expenses includes costs of emergency medical transportation, therapies, surgeries, prescriptions, and so on.
Future medical bills
You can even pursue compensation to account for projected medical bills associated with your accident. If your truck accident means that you'll be paying medical bills into the future, you should ask your attorney about those damages.
Lost income
Did you lose wages due to time missed from work after your truck accident? If so, your lawyer may help you recover compensation for lost wages. Most truck accidents are severe enough that survivors have to miss work after a crash—and the longer you're gone from work, the more money you lose. Even missing a day or two on the job can have serious financial consequences.
Diminished earning capacity
Lost wages are one thing—but what about when a truck accident permanently changes your ability to work or earn money? In these cases, accident survivors can pursue compensation for diminished earning capacity. You can ask a lawyer for more information about these damages.
Pain and suffering
You shouldn't need to endure physical pain because of someone else's recklessness or negligence. If you have, you may be eligible to collect compensation for pain and suffering. You do not need to experience severe injuries to qualify for pain and suffering damages.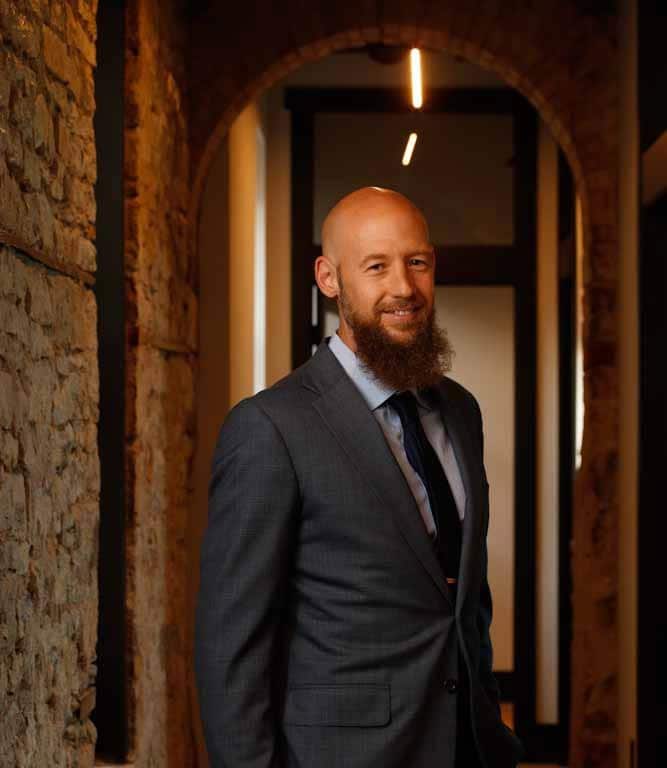 Mental anguish
Many truck accidents cause survivors mental anguish long after the events themselves occur. Hopelessness, grief, anxiety, and more are all very common experiences following truck crashes. These are often compensable; even though money will never truly account for your lived experiences, the law does place a value on them.
Should you find yourself facing any of these damages, a truck accident lawyer can help you determine whether you have a good case for seeking compensation from the trucker, trucking company, or other liable parties.