How Do ATV and UTV Accidents Occur in Minnesota?
There is a reason that well-known all-terrain vehicle manufacturers Polaris and Arctic Cat come from northeast Minnesota. The state not only has some of the nation's greatest trails through forests and bogs but also has a population largely interested in off-road adventures.
According to to Explore Minnesota, the state Department of Natural Resources registered 270,000 ATVs—about the same number of licensed small game hunters and three times the number of waterfowl hunters in the state.
The popularity of the vehicles and the availability of trails is one of the reasons Minnesota has a higher rate of accidents involving ATVs and UTVs than other states. Here is a look at how ATV and UTV accidents occur and how you could benefit from an ATV accident lawyer.
The Causes of ATV and UTV Accidents in Minnesota
As noted by the Minnesota Department of Natural Resources, a handful of fatal ATV accidents occur in the state yearly.
One common factor in many ATV fatalities in Minnesota is alcohol impairment. Alcohol creates deficits in foundational skills an ATV/UTV rider needs to operate the vehicle safely, including the ability to control speed, track moving targets, and respond adequately to emergency driving situations.
Alcohol-impaired driving can cause single-vehicle accidents involving ATVs and UTVs, and also can result in accidents where one ATV collides with another or collides with a vehicle on a roadway. While alcohol is a factor in around one-quarter of the fatal accidents in Minnesota, it is not nearly as prevalent as another common factor: rider inexperience.
Need a Personal Injury Lawyer?
If you have been in an accident that has left you injured don't hesitate to reach out to us. We can support you in your claim and provide professional advice when it comes to the court process. Get your consultation today and see how our team can benefit you.
Inexperience
In Minnesota, all riders born after July 1, 1987, must get mandatory ATV safety training to operate an ATV. Riders ages 16 and over can obtain training online to satisfy this requirement, while those ages 10 to 15 must complete an online course and a hands-on, in-person course. Certificates become valid when the child is at least 12 years old.
Rider inexperience is one of the most common causes of ATV accidents. The vast majority of riders killed in ATV accidents do not have a certificate stating that they have completed ATV safety training at the time the accident occurred, even if they are within the age group that is required to have one.
Negligent Drivers of ATVs or Other Vehicle Types
Accidents involving more than one ATV often happen from horseplay or racing. ATV operators can directly cross public roadways in Minnesota if they are at least 12 years old and possess an ATV safety certificate. Those under 15 must also be accompanied by an adult at least 18 years old with a valid driver's license.
Unfortunately, crossing a public roadway can place a rider in the path of a driver engaging in risky driving practices such as drunk or distracted driving or speeding.
Property Owner Negligence
All ATV/UTV riders can ride their vehicles on private land, as long as they have landowner permission. However, landowners who grant ATV riders permission to use their property must regularly inspect that property for hazards that could cause injuries to guests.
Property hazards that can cause ATV accidents include:
Open pits
Parked vehicles
Deep drop-offs
Lack of supervision for young and inexperienced riders
Manufacturing Defects
An ATV or UTV operator or their passenger can obtain safety training and ride carefully on property that has been thoroughly inspected for hazards and still become injured or killed due to a manufacturing defect on the vehicle.
According to Consumer Affairs, the many recent recalls of ATVs and UTVs include:
Intimidator and Mahindra recalled around 16,000 UTVs due to a throttle cable that can freeze at low ambient temperatures, resulting in the brakes being unable to stop the vehicle.
Yamaha Wolverine RMAX recalled 4,000 off-road vehicles because they may have a damaged fuel tank that can cause leakage and even lead to an explosion.
Polaris Industries recalled around 1,200 2022 model RZRs because of an incorrectly routed battery cable that can cause an electrical short and increase the fire risk.
EGL Motor recalled around 500 EGL and ACE-branded youth ATVs that exceed the maximum speed limits for ATVs intended for children ages 10 and older.
BRP recalled around 1,300 2022 model year Can-Am Outlander ATVs for a faulty speedometer that can display only half of the vehicle's actual speed, resulting in an increased risk of loss of vehicle control.
When Can an ATV or UTV Operator Seek Compensation Through the Personal Injury Claims Process?
An ATV or UTV operator or their passenger could seek compensation through Minnesota's personal injury claims process for the expenses and impacts of their injury if the accident occurred due to someone else's negligence.
You will need a lawyer when seeking compensation for:
Accidents caused to a child rider when an adult fails to properly supervise them, such as adults teaching safety courses to young riders, those supervising children riding ATVs as part of an extra-curricular program or club, or adult property owners providing riding privileges on their property.
Accidents resulting from a property owner's failure to inspect their property for hazards that could cause injuries to riders they permit to use ATVs on the property and to promptly mitigate known hazards.
Accidents caused by another rider's negligent operation of their vehicle or a negligent motorist on a public roadway.
Accidents where a manufacturing defect was a factor.
What Is the Minnesota Personal Injury Claims Process?
The Minnesota personal injury claims process generally begins when an injured party (or their parent or legal guardian) seeks assistance from a personal injury lawyer. The lawyer and their legal team investigate the sources of liability and associated insurance resources to provide compensation for the expenses and impacts of the injury and prove who is liable.
The insurance policies commonly used to compensate ATV accident claimants include auto liability insurance policies, homeowner's or renter's policies, and commercial liability policies.
Once the injured claimant obtains maximum medical improvement—when their physician believes no more meaningful recovery is possible, even if treatment of the injury continues—their attorney can establish a value to the claim.
The claim's value depends on how much insurance is available for compensation, the severity of the injury, and the presence of permanent disabilities arising from the accident that will render the sufferer unable to earn an income. With the claim's value established, the attorney is ready to submit a demand to the at-fault party's insurance provider.
After reviewing the details of the claim, the insurance provider can choose to either accept it, deny it, or offer to settle the ATV/UTV accident claim for less than the demanded value. If the provider fails to compensate the claim, either by denying it outright or refusing to make a fair settlement offer, the attorney can file a lawsuit.
In Minnesota, you must file most personal injury lawsuits in court within two years of the accident to have the right to use the court process when seeking compensation for the expenses and effects of your injury. Failing to meet this deadline generally results in an uncompensated claim, as there is little motivation for an insurance provider to offer a settlement if the claimant cannot sue them if they do not.
How to Prove Liability for an ATV/UTV Accident
Most ATV accidents result from negligence. Negligence means the at-fault party did not have any intention of causing an accident but exhibited careless or reckless behavior that resulted in one. Because negligence is the cause of most ATV accidents, showing three elements of negligence in your claim is usually sufficient to prove the need for compensation.
These elements are:
Duty. The at-fault party needed to take reasonable actions to avoid causing harm to others in a given circumstance. Adults supervising young ATV riders must ensure that they ride safely, which is the same duty owed by one ATV rider to others in proximity. The duty owed by motorists on the public roadway is to drive safely and per local and state traffic laws. The property owner's duty when allowing ATV riders to use their land is to ensure that the property does not contain hazards that can result in injury.
Breach. The at-fault party breached the duty owed when they took actions contrary to the duty owed. Examples include failing to supervise a child rider, failing to inspect a property for known hazards that can cause injuries, or failing to obey traffic laws that apply to ATV/UTV riders or motorists on a public roadway.
Cause. The breach in the duty owed by the at-fault party resulted in a Minnesota ATV accident, injuring someone.
The evidence that can help your attorney prove liability in your claim includes police reports of the accident, photographs from the scene depicting hazardous conditions or damage to the vehicles involved, and statements from eyewitnesses or expert witnesses about the accident.
The Type of Compensation Available for Minnesota ATV/UTV Accident Claimants
Minnesota ATV/UTV accident claimants can seek compensation for the expenses they incurred due to the accident. These expenses are known as economic damages.
The expenses deserving compensation include:
All reasonable expenses related to the treatment of the injury, including emergency services, ambulance transport, hospitalization, diagnostic testing, surgery, the provision of crutches, a wheelchair, or prosthetic limb, prescription medication, and physical therapy or rehabilitation.
The wages and benefits the claimant could not earn when their injury kept them from working.
Lost earning capacity resulting from permanent disabilities that impair the sufferer's ability to earn an income.
Property damage sustained by the rider or passenger, such as damage to their ATV, helmet, clothing, or other property.
Claimants can also seek compensation for the impacts their Minnesota ATV/UTV accident had on their lives, known as non-economic damages. These impacts include physical pain and suffering, emotional distress, and loss of enjoyment of life.
Affording an Attorney to Help You with the Minnesota Personal Injury Claims Process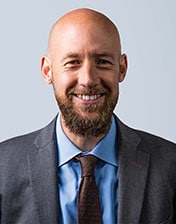 Many people injured in ATV accidents balk at hiring an attorney to assist them with their claim because they don't think they can afford one. Luckily, most personal injury lawyers use a contingent fee billing method to ensure that anyone who needs legal assistance has access to it, regardless of financial status.
Through the contingent fee method, the claimant does not have to pay for their legal team's services until there is a positive outcome to their claim through either a negotiated settlement or a court award.
Instead, the attorney and client enter a contingent fee agreement when they begin working together. This agreement designates that the attorney will receive a percentage of the final settlement or award.
In addition to the contingent fee billing method, ATV/UTV attorneys also provide free case evaluations, which are a no-cost, no-obligation call. The claimant can speak with an attorney about their case, obtain answers to questions, and learn more about the personal injury claims process and the types of services the attorney can provide to assist them as they seek compensation.
Learn more about seeking compensation after an ATV/UTV accident by contacting a personal injury attorney for a free case evaluation.