Woodbury Traumatic Brain Injury Attorneys
A traumatic brain injury (TBI) can happen anywhere in Woodbury—in an accident on I-494, a slip and fall at a Valley Creek Plaza business, or a collision on a HealthEast Sports Center athletic field, for example.
No matter where TBIs occur, however, they consistently cause severe disruption in the lives of the injured individuals, preventing them from working, going to school, or simply going about their normal day-to-day.
If you or a loved one suffered a traumatic brain injury in Woodbury for which someone else's careless decisions or actions are to blame, then you may have the right to receive compensation.
Nicolet Law Accident & Injury Lawyers in Woodbury can help you explore your rights and options. Call our Woodbury office today at (651) 358-2531 for a free consultation.
About Us
Nicolet Law Accident & Injury Lawyers represent clients throughout Minnesota and Wisconsin. Our mission is to secure compensation to help our clients recover and rebuild after suffering severe injuries because of someone else's wrongful decisions or actions.
We are a law firm that puts clients first. Our attorneys and legal professionals live and work in the communities we serve. We understand the hardships our clients face, and tailor every action we take on their behalf to meet their individualized needs. Past clients of Nicolet Law Accident & Injury Lawyers give our team praise for how it managed their cases with skill, compassion, and professionalism.
We also have a strong track record for getting results in traumatic brain injury cases. Of course, we cannot promise the same results in future cases we handle. But, our reputation as tough, diligent trial lawyers routinely helps us secure top-dollar compensation for the individuals we represent.
<iframe width="200" height="113" src="https://www.youtube.com/embed/Bq4pGc1OpEI?feature=oembed" frameborder="0" allow="accelerometer; autoplay; clipboard-write; encrypted-media; gyroscope; picture-in-picture; web-share" allowfullscreen title="Woodbury | Minnesota Personal Injury Lawyers | Nicolet Law Office"></iframe>
Traumatic Brain Injury Overview
According to the Centers for Disease Control and Prevention (CDC), a TBI happens when a "blow or jolt to the head or a penetrating head injury ... disrupts the normal function of the brain."
An impact can cause the rapid acceleration or deceleration of the head, which can force the brain to move back and forth, side to side, in a twisting motion, or to deform inside the skull. These sudden movements can damage nerve fibers and brain tissue, and may lead to harmful bleeding and swelling.
Traumatic brain injuries account for about 30 percent of all accidental injury deaths in the United States every year. At any given time, millions of Americans suffer temporary and permanent disabilities due to brain injuries, including roughly 100,000 Minnesotans, according to the Minnesota Brain Injury Alliance (MBIA).
Doctors classify traumatic brain injuries as mild, moderate, or severe based upon observations of the patient immediately after the injury happens, as well as on diagnostic imaging of the brain (when available).
With a mild TBI, also known as a concussion, the victim loses consciousness only momentarily, if at all.
With a moderate TBI, the victim may lose consciousness for up to a few hours.
With a severe TBI, the victim could lose consciousness for days or longer, and even permanently.
No matter what a doctor's initial classification, any brain injury can take a devastating toll on the victim by causing debilitating and long-lasting symptoms.
Common TBI Symptoms
Individuals suffering from traumatic brain injuries may appear normal on the outside (and even a brain scan may look normal), but their outward appearance may not reflect the internal difficulties they confront.
A TBI can cause a victim to experience a wide array of disruptive symptoms that may develop, evolve, or come and go over time.
Common TBI symptoms include:
Nausea or vomiting
Persistent fatigue
Headaches
Ringing in the ears
Dizziness, lightheadedness, and balance problems
Vision or hearing problems, including sensitivity to light and sound
Difficulty thinking, speaking, concentrating, remembering, or making decisions (sometimes called "brain fog")
Irritability, anxiety, confusion, and other mood disruptions
Paralysis, weakness, numbness, or tremors in limbs and appendages
Sleep disruptions, including insomnia
Infants and young children with brain injuries can't always articulate their symptoms.
Therefore, watch for:
The same danger signs as those in adults
Extreme irritability
Constant crying
Inability to concentrate or focus
Unexpected changes in eating, nursing habits
Change in sleep patterns
Sad or depressed mood
Listlessness or lack of interest in toys or activities
Common Causes of TBIs in Woodbury
Common events causing traumatic brain injury include:
Falls. According to MBIA, falls are the leading cause of brain injury in Minnesota. Falls represent an especially common cause of TBIs in young children and older adults (who are prone to falling), and workers in construction or heavy industry.
Motor vehicle accidents constitute a leading cause of TBI in drivers, passengers, cyclists, and pedestrians. In Minnesota, approximately 13 percent of TBI-related injuries are caused by bicycle crashes in children ages 5 to 14.
Violence, including domestic violence, child abuse, gunshot wounds, and other types of assaults can lead to traumatic brain injuries. Babies and small children who are violently shaken often suffer TBIs, a condition sometimes called shaken-baby syndrome.
Sports and recreation. Traumatic brain injuries frequently occur in high-impact sports and other recreational activities, including football, hockey, soccer, boxing, skateboarding, and cycling.
Military combat and training. Minnesotans serving in the military may suffer traumatic brain injuries from exposure to explosions and concussive blasts, as well as from penetrating wounds caused by bullets or shrapnel.
<iframe width="200" height="113" src="https://www.youtube.com/embed/HjPVrq6eOz0?feature=oembed" frameborder="0" allow="accelerometer; autoplay; clipboard-write; encrypted-media; gyroscope; picture-in-picture; web-share" allowfullscreen title="Why Nicolet Law Should Be Your First Choice | Nicolet Law Office"></iframe>
How We Help Woodbury TBI Victims
Nicolet Law Accident & Injury Lawyers represents Woodbury-area victims of traumatic brain injuries in legal actions seeking compensation for the harm they have suffered. Our team works closely with TBI sufferers and their families to develop and execute individualized legal strategies designed to secure maximum compensation from anyone whose dangerous actions caused their injury.
The steps we take for our Woodbury TBI clients may include:
Investigating the root causes of a client's TBI to identify all parties who may owe compensation to our client;
Evaluating the scope of harm a TBI has caused in our client's life, to ensure that we know how much money our client should receive;
Communicating clearly and regularly with our client about the case;
Answering any questions our client may have;
Building a case against any individual, business, organization, or institution that owes compensation to our client;
Presenting that case in-and-out of court;
Negotiating settlements of our client's claim, if possible;
Going to trial when necessary to secure the compensation our client deserves.
Collecting payment from the parties who owe compensation to our client after a settlement, judgment, or jury award.
We invite anyone in Woodbury who has suffered a TBI to contact our team to learn how we may help with pursuing compensation for your injuries and losses.
Frequently Asked Questions About Woodbury Traumatic Brain Injury Cases
People who contact the Nicolet Law Accident & Injury Lawyers often have lots of questions about their rights. Here are answers to some of the most frequently asked questions our team receives. For more detailed answers to questions specific to your TBI case, you can always contact our team for a free consultation.
How do I know if I can sue for a Woodbury traumatic brain injury?
The best way to find out if you have legal rights to sue for compensation after suffering a TBI is to speak with an experienced brain injury lawyer in Woodbury.
Meanwhile, the general concept is this: You may sue for damages if anyone's unreasonably dangerous decisions or actions played a role in hurting you. Or, to put it another way, if you think someone else could, and should, have done something to prevent your TBI (even if your own actions played a role in what happened), then you may seek compensation through a lawsuit.
We understand if that sounds a little open-ended, so don't assume you cannot seek compensation.
Instead, contact us to find out if you can seek damages.
Can I sue if my child got a concussion while playing youth or school sports?
It's possible.
Time was, people thought that "getting your bell rung" or taking a hit that made you see stars just came with the territory if you played sports. Back then, coaches would tell their young players to shake off a concussion the same way you might walk (or skate) off a twisted ankle or a dead leg.
Those days, however, are long gone—in theory. Today, everyone in youth and scholastic sports understands (or at least, should understand) they need to take concussions seriously. Suffering one concussion raises the risk of suffering a second. Concussion symptoms can last a long time and interfere with a young person's development and ability to learn. Evidence suggests repeated concussions—or just microtrauma—in youth, high school, and college athletics may lead to chronic traumatic encephalopathy (CTE), a degenerative and deadly brain disease.
Schools and sports leagues statewide have adopted concussion protocols to keep athletes safe. Failure to follow those protocols, or to take other, basic, reasonable precautions against exposing athletes to unnecessary and dangerous impacts, may result in those institutions and their employees facing legal liability to injured athletes and their families for damages.
What compensation can I get by suing for a TBI?
Every case is different, and there are no guarantees.
However, as a general proposition, suing for damages after someone else's wrongful actions cause a TBI could result in a settlement or award of:
Economic damages, sometimes called special damages, consisting of out-of-pocket expenses and financial losses that result from a traumatic brain injury. These may include past and future medical costs, past and future lost wages or income due to a disability, and any other expense that a person or family would not have faced were it not for the injury.
Non-economic damages, sometimes referred to as general damages, which aim to compensate a victim for all other types of harm inflicted by a TBI, such as physical pain, emotional suffering, day-to-day struggles with activities that were once routine, and interference with personal relationships.
Punitive damages, which Minnesota courts may award if clear and convincing evidence shows that the party at fault for causing a TBI showed a "deliberate disregard for the rights or safety of others."
The amount of compensation that may fall into these categories tends to vary based on the severity of a person's TBI and the impact its symptoms have on the victim's life. The victim's actual ability to obtain that compensation can also depend on the skill, experience, and reputation of the victim's lawyer, and the financial resources of the at-fault party.
How much does it cost to hire Nicolet Law Accident & Injury Lawyers for a Woodbury TBI case?
Nothing upfront, and nothing unless we get you results.
We offer a free, confidential, no-obligation consultation to anyone who wants to speak with a member of our team about their TBI-related legal rights. We will never charge you a penny for reaching out to us to learn about your options for seeking compensation.
If we take a case involving a client who suffered a TBI in Woodbury, then we virtually always do so on a contingent fee basis. Unlike some lawyers, we do not charge fees up-front, and we do not bill our TBI clients an hourly rate. Instead, we collect a fee from any money we succeed in securing for our client. We only get paid, in other words, if our clients get paid.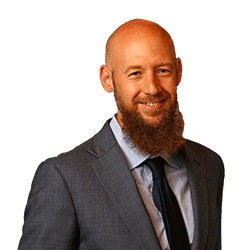 Experienced, Caring Woodbury Traumatic Brain Injury Lawyers
Even a minor traumatic brain injury can cause major strain, expense, and difficulty in a victim's life. The experienced Woodbury brain injury attorneys at Nicolet Law Accident & Injury Lawyers can help secure compensation to help a TBI sufferer adapt and rebuild from an injury.
Contact us online or call our Woodbury office at (651) 815-0017 to learn, for free, how we can help you.
Woodybury Office
724 Bielenberg Drive
Suite 126
Woodbury, MN 55125
Phone: (651) 815-0017