Woodbury Catastrophic Injury Lawyers
Accidents of any kind can cause catastrophic injuries that lead to long-term or permanent disabilities. These life-changing injuries deprive accident victims of the ability to care for themselves and their families. These injuries also cost the victims financially in medical expenses piled on top of the inability to work for the rest of their lives. These financial burdens can weigh heavily on a victim and their family.
If you sustained injuries that caused long-term or permanent disabilities or you lost a loved one in an accident, contact the Woodbury catastrophic lawyers at Nicolet Law for a free case evaluation today.
What Are Catastrophic Injuries?
While there is no true legal definition of catastrophic injury, lawyers and insurance companies generally use the word to refer to injuries that cause long-term or permanent disabilities. Types of catastrophic injuries include traumatic brain injuries, amputations, internal organ damage, carbon monoxide poisoning, spinal cord injuries, quadriplegia, paraplegia, some swimming accidents, and accidents that cause blindness and/or deafness.
Types of Accidents That Cause Catastrophic Injuries
When people think of accidents that cause catastrophic injuries, they often think of car accidents. And the most common causes of catastrophic injuries are vehicle and pedestrian accidents.
However, other types of accidents can also cause catastrophic injuries, including:
Trip or slip and fall accidents.
Violent acts.
Construction injuries to workers and passers-by.
Medical errors.
Work injuries, including mining, gas drilling, and other work injuries.
Dangerous products.
Dangerous properties.
Types of Catastrophic Injuries in Woodbury
The most common types of catastrophic injuries are traumatic brain injuries and spinal cord injuries. However, any injury that causes permanent disability may count as a catastrophic injury.
Traumatic Brain Injuries. Any traumatic brain injury, including concussions, can cause the victim permanent cognitive impairment. In some cases, impairments caused by traumatic brain injuries do not show up for months or even years. In the case of chronic traumatic encephalopathy, which medical researchers believe is caused by repeated mild concussions, the symptoms of this debilitating disease do not show up until decades after the injuries occurred.
Brain injuries include concussions, blunt force trauma, hypoxia, anoxia, toxicity, and penetrating brain injuries, such as gunshot wounds or wounds from slip and fall accidents.
Traumatic brain injuries can cause the victim to lose the ability to speak, work, see, and control all or parts of their body. These injuries can cause memory loss, chronic headaches, and intense pain. Some injury victims might even notice a change in their personality. A victim with a brain injury often needs the help of full-time caregivers.
Other Serious Physical Injuries. Many other physical injuries cause long-term disabilities, significant pain and suffering, and other lifelong issues.
Some examples include:
Amputation of a digit or limb.
Burns, including chemical and thermal burns. Severe burns can permanently affect skin, muscles, bones, and nerves.
Internal organ damage, such as a punctured spleen, punctured lungs, or damage to the kidneys, liver, stomach, or intestines.
Fractures that result in more than one surgery and/or require long-term physical therapy.
Crushed bones.
Blindness.
Loss of hearing from traumatic brain injuries or other head injuries.
Neuropathy in one or more digits and/or limbs.
Back and spinal cord injuries, which can lead to paralysis.
Neck and shoulder injuries. The spinal cord runs through the neck to the base of the brain. Shoulder injuries can also affect the spinal cord, even to the point of causing paralysis.
Secondary Injuries. In addition to injuries sustained in the initial incident, secondary injuries, such as infections, can become catastrophic. For example, if an open wound at a surgery site becomes infected and doctors cannot get the infection under control, it can lead to a limb's amputation.
Accident injuries can also exacerbate existing injuries or medical conditions, causing significant additional medical expenses or turning something that might have healed into a long-term or permanent disability.
Recoverable Damages
If you believe that someone else caused your catastrophic injuries, you may recover monetary damages from the at-fault party, including compensation for your medical expenses and pain and suffering. If you believe you deserve to recover damages after a catastrophic injury, contact an experienced Woodbury catastrophic injury attorney to seek the compensation you deserve.
Damages that you may recover, whether via settlement or a jury award, include both economic and non-economic damages, which are both forms of compensatory damages. In some exceptional cases, a victim might also recover punitive damages from the at-fault party.
Economic Damages
Economic damages, sometimes also called special damages, have a clear monetary value. They are compensatory damages that the court orders in an attempt to reimburse the victim for their accident-related expenses. Economic damages can include the following:
Medical Expenses. An accident victim can seek reimbursement for both past and estimated future medical expenses. Because catastrophic injuries lead to long-term or permanent disabilities, the accident victim usually can anticipate many years of future accident-related medical expenses, including surgeries, follow-up appointments, physical therapy, occupational therapy, and other necessary therapies.
Because accidents that cause catastrophic injuries are usually traumatic, accident victims also often suffer from depression, anxiety, and/or post-traumatic stress disorder after the accident. Some accident victims suffering from catastrophic injuries become depressed because they can no longer provide for their families. A victim can seek reimbursement for psychological as well as physical care.
Personal Property. Most traumatic accidents result in damage to personal property. A victim can also seek reimbursement for the cost of replacing personal property including a vehicle, a computer or cell phone, clothing, or anything else the at-fault party damaged in the incident.
End-of-Life Expenses. If the accident injuries lead to a loved one's death, their family and/or estate may seek end-of-life expenses, including funeral, burial, and/or cremation expenses from the at-fault party. In some cases, the at-fault party might also have to pay probate expenses.
Non-Economic Damages
Non-economic damages, sometimes also called general damages, do not have a clear monetary value. While money does not reverse a person's injuries or bring back a loved one, it can significantly reduce the financial stress related to an accident.
Non-economic damages can include compensation for:
Pain and suffering, including emotional distress. This is a damage that the accident victim can seek or, if the victim died as a result of their injuries, family members may recover compensation for pain and suffering.
Loss of quality of life. Courts often order extra compensation if a victim's accident injuries affect them for life. For example, the victim might have to take prescriptions, use ambulatory aids, or need long-term medical care—either at home or in a nursing home.
Loss of companionship if the victim's injuries prevent them from taking part in or enjoying family activities and events, including simple things like sitting at the dinner table with their family or helping their spouse cook dinner.
Loss of consortium if the victim's injuries prevent them from continuing to have a physical relationship with their spouse.
Loss of use of a body part, such as a foot or a hand. A victim can usually also collect damages for loss of use if they have neuropathy that limits a digit or limb's mobility.
Loss of a bodily function, such as eyesight or bladder function.
Inconvenience if the victim must hire someone to do the chores they would usually do, such as lawn maintenance, grocery shopping, cleaning the house, and/or home repair and maintenance.
Amputation of a digit or a limb, whether the amputation occurs immediately after an accident or some time afterward because of secondary injuries.
Additional compensation for extensive scarring and/or disfigurement, which major burns or road rash may cause.
Punitive Damages
In some cases, the accident victim can collect punitive damages. However, the victim must show grossly negligent or intentional actions or inactions by the at-fault party. Additionally, the injured person may sue an employer if an employee committed grossly negligent or intentional actions. However, to recover from an employer the victim must show that the employer authorized the employee's actions or that the employee was not fit to do a job or drive a vehicle and the employer ignored that fact.
A court looks at several factors when determining punitive damages. It considers the seriousness of the at-fault party's actions, whether the at-fault party profited from their actions, the duration of the at-fault party's actions or inaction, whether the at-fault party tried to hide their misconduct, whether the at-fault party knew that their actions or inaction would cause harm, and the at-fault party's financial condition.
The Challenges of Punitive Damages. For a victim to win punitive damages, a jury must first award compensatory damages (economic and non-economic damages). If the jury does not agree that the victim should receive compensatory damages, the victim generally will not collect punitive damages.
Thus, if a victim asks for punitive damages, the trial is held in two parts. First, the court determines if the victim should recover compensatory damages. If the jury makes a compensatory damages award, the court then moves on to the second part of the trial for punitive damages.
Any evidence relevant to punitive damages is only admissible in the second half of the trial, when the court will determine whether the at-fault party's actions or inactions warrant a punitive damages award. The court orders punitive damages as a punishment for the at-fault party.
<iframe width="200" height="113" src="https://www.youtube.com/embed/Bq4pGc1OpEI?feature=oembed" frameborder="0" allow="accelerometer; autoplay; clipboard-write; encrypted-media; gyroscope; picture-in-picture; web-share" allowfullscreen title="Woodbury | Minnesota Personal Injury Lawyers | Nicolet Law Office"></iframe>
Does Hiring a Lawyer Really Make a Difference?
The short answer is yes. A personal injury attorney knows how to navigate the insurance claim process, and if necessary, knows how to successfully prepare and argue a catastrophic claim in court. Both of these processes can be extremely complicated.
Insurance companies are almost always involved in accident injury claims, and they are in business to make a profit. Any claim they pay out means a reduction in their bottom line—sometimes, large reductions. The last thing an insurance company wants is to take a hit like that. Insurance companies will almost always try anything to deny your claim or, at the very least, to pay you the least compensation they can to make you go away. Some people who settle on their own do not even get enough compensation to cover their medical expenses.
On the other hand, insurance companies know that they cannot easily sway experienced catastrophic injury attorneys. They know that if they do not make a fair and reasonable offer, the attorney will not hesitate to litigate a case on behalf of their client. A court case almost always costs the insurance company much more than it would to settle for a fair and reasonable amount. The jury is often sympathetic to the accident victim and can order the insurance company to pay more than the victim might have accepted as a settlement. On top of that, if they go to trial the insurance company is on the hook for attorneys' fees and costs—its own plus the victim's costs, if the victim wins more in court than it offered to settle for prior to trial.
Litigation is not cheap. Paying for its own attorneys plus the potential to pay for the victim's costs can take a big chunk out of an insurance company's bottom line. Most insurers would rather settle. In some cases, once an attorney files a lawsuit against the insurance company, the company gains some sense and makes a fair and reasonable offer before the trial begins, especially once the parties complete the investigation and discovery phases of trial prep.
Our Woodbury Catastrophic Injury Lawyers Want to Talk to You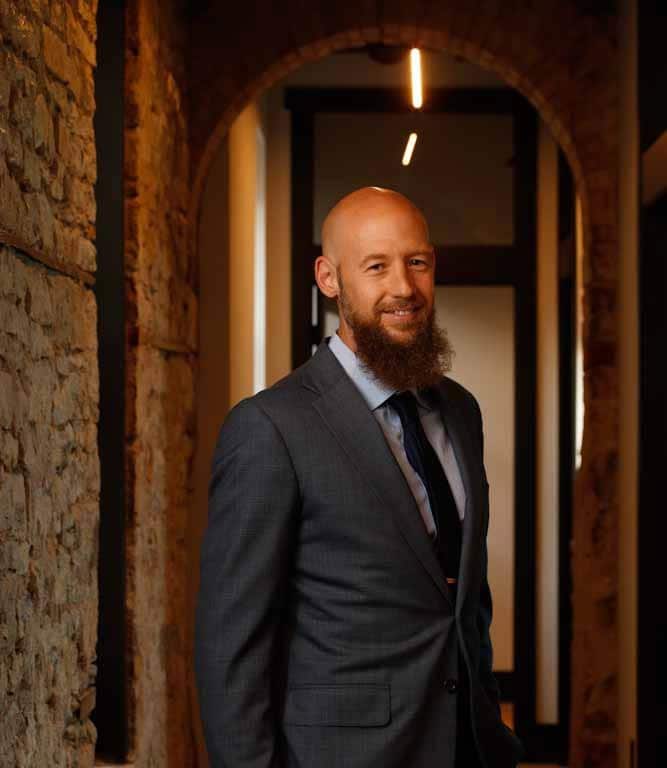 If you suffered injuries in a catastrophic injury accident or you lost a loved one to catastrophic injuries in Woodbury, contact Nicolet Law Office, S.C., or dial (651) 358-2531 for your free case evaluation. No matter what time it is, we're available to take your call, discuss your situation, and help you decide how you'd like to proceed—so feel free to call us right now.
"
Russell Nicolet represented me for a personal injury case. He was kind, compassionate, and professional. He made my concerns his concerns. He was quick to respond to my calls and emails. He kept me up
 to date on the progress of the case. Every interaction with Russel and his staff was a positive experience. If you are looking for a personal injury attorney, I highly recommend Russell, or his colleagues at Nicolet Law.
"
"
Eureka!! All of my questions were answered and although my situation doesn't warrant legal representation I am moving forward with quality resources and the added confidence that I received know
ledgeable and professional advice.
"