Wrongful Death Lawsuits in Wausau
According to the Centers for Disease Control and Prevention (CDC), accidents are the third leading cause of death in Wisconsin, and Wausau is no exception.
While the word "accident" can refer to a traffic-related accident on one of our busy roadways such as Grand Avenue in Wausau, it can also refer to other unintentional causes of death. Another problem with the word "accident" is that it indicates an absence of fault. In truth, most accidents result from negligence, including human errors and careless or reckless actions.
If you have lost a loved one as the result of someone else's careless, reckless, or even intentional actions, an experienced Wausau wrongful death lawyer from Nicolet Law Accident & Injury Lawyers can help you understand the process of obtaining compensation for the expenses and profound impacts of your loss.
Our attorneys have gained client and peer recognition for the compassionate and aggressive services they provide to injured clients across Wisconsin, including wrongful death services in Wausau. Contact us online today or call to learn more.
Wrongful Death in Wausau
Wisconsin law defines wrongful death as one that is "caused by a wrongful act, neglect or default and the act, neglect or default is such as would, if death had not ensued, have entitled the party injured to maintain an action and recover damages in respect thereof."
The legal process by which the family members of the deceased individual can recover compensation through a wrongful death lawsuit. This is a legal claim filed in civil court, generally within three years of the date on which the death occurred unless the accident resulting in death involved a motor vehicle. In cases in which a motor vehicle was involved, the claim must be filed within two years.
<iframe width="200" height="113" src="https://www.youtube.com/embed/Lee9XlR-CjA?feature=oembed" frameborder="0" allow="accelerometer; autoplay; clipboard-write; encrypted-media; gyroscope; picture-in-picture; web-share" allowfullscreen title="Wausau | Wisconsin Personal Injury Lawyers | Nicolet Law Office"></iframe>
The Types of Incidents that Give Rise to Wrongful Death Claims
As previously mentioned, traffic accidents are not the only type of incident that can result in the filing of a wrongful death lawsuit, though they are a common source of this type of claim. More than 550 people are killed on Wisconsin roadways due to traffic-related collisions each year due to reckless and careless driving practices, including alcohol impairment, speeding, distracted driving, failure to yield, and more.
Wrongful death claims can be filed in cases involving passenger cars, commercial trucks, rideshares or taxis, buses, motorcycles, bicycles, or pedestrians.
Other common types of incidents that can give rise to a Wausau wrongful death claim include:
Premises liability accidents, including slip and falls, dog bites, negligent security, fires and explosions, and other types of accidents that take place at a residential, commercial, or public property because the property owner/manager failed to mitigate known hazards that can cause injury to guests.
Nursing home negligence, including abuse and neglect, resulting in the death of an elderly resident. Nursing homes across Wausau are required by federal law to protect the rights of elderly and vulnerable residents to a dignified existence free from abuse, discrimination, and chemical restraint. They are required to administer medication, assist the residents in performing personal tasks, ensure that the resident receives adequate nutrition, and provide proper supervision at a level commensurate with the resident's cognitive and physical abilities. Nursing homes are federally regulated and inspected annually to look for deficiencies in service or accommodations that can result in injury or even death to a resident.
Individuals Who Are Eligible to File a Wrongful Death Lawsuit
Not everyone may file a wrongful death lawsuit after losing a loved one.
This legal action is reserved for:
The personal representative of the deceased person's estate.
The deceased person's family members, including spouse or domestic partner, child, parent, or guardian. In certain cases in which the deceased person does not have a surviving spouse, children, or parents, his or her siblings can be permitted to file the claim.
The Damages Available in a Wisconsin Wrongful Death Case
The term "damage" refers to the payment that an individual receives from an at-fault party because of harm.
In Wisconsin, family members or personal representatives who file a wrongful death claim damages such as:
Medical expenses incurred during the treatment of the deceased's final injury.
The cost of the funeral and burial or cremation.
Lost wages and benefits that the deceased could have reasonably been expected to earn if he or she had survived the accident.
Loss of society and companionship, which is compensation for the quality-of-life impact that your loved one's death had on your life. Wisconsin caps non-economic damages in wrongful death cases at $350,000 for a deceased adult and $500,000 for a deceased minor.
In many cases, a wrongful death claim is accompanied by a survivorship claim on behalf of the estate. A survivorship claim seeks damages for the conscious pain and suffering that the deceased person experienced from the moment of injury until death.
Frequently Asked Questions for a Wausau Wrongful Death Lawyer
Do you think you are eligible to file a wrongful death claim following the loss of your loved one due to someone else's careless or reckless actions? Do you have questions about the process? Here are the answers to some of the questions our wrongful death lawyer is asked most often.
How do I prove liability in a Wausau wrongful death case?
Proving liability in a wrongful death case consists of showing:
The at-fault party owed your loved one a duty of care, which is defined as the actions that a reasonable person would take in similar circumstances.
There was a breach in the duty of care. The breach refers to the actions that the at-fault party took that were contrary to the breach of care that was owed.
The breach in the duty of care caused the accident which resulted in your loved one sustaining injuries that he or she did not survive.
My spouse died as the result of an injury in the workplace. Should I sue his or her employer?
While there are very limited circumstances in which a workplace injury would give rise to a lawsuit against the employer, the vast majority of workplace injuries will be compensated through Wisconsin's workers' compensation program.
Workers' compensation is a no-fault insurance policy that nearly all employers in Wisconsin are required to provide for their employees. This policy provides medical treatment and wage replacement for injured workers and death benefits for the beneficiaries of individuals who are killed on the job.
The limited circumstances in which a person would be permitted to step outside of the workers' compensation process to pursue damages in a wrongful death lawsuit include situations in which the deceased was injured as the result of a third party's actions. A third party would refer to someone who was not the deceased person's employer or co-worker. An example would be a delivery driver who is killed on the job as the result of a transportation accident that is caused by an unrelated driver on the roadway.
Nicolet Law Accident & Injury Lawyers is pleased to provide services to Wisconsin workers' compensation applicants, and can help determine the appropriate avenue for your case, as well as seeking compensation for your loss through the workers' compensation process.
What is the average amount of compensation received through a Wausau wrongful death claim?
Because a case's value is determined based on the unique facts of the deceased person's situation—such as how much he or she earned at work or how long he or she lived with and received treatment for the injuries that resulted in death—there really is no average compensation in these cases.
These factors, however, can affect the value of your case, such as:
How much insurance the at-fault party has. Insurance is the primary means by which accident settlements and awards are paid. While it is possible to sue an uninsured person, and even to obtain a judgment in your favor, it would be difficult to collect on the judgment as most uninsured individuals are not prepared to pay for the expenses and impacts of a wrongful death.
Whether your loved one had any liability for the accident. Not all accidents are so cut-and-dried as to feature a single liable party and a single victim. In truth, there can be several sources of liability. If your loved one was partially responsible for the accident that resulted in his or her death, you can still file a wrongful death claim and seek compensation from other liable parties.
Where your loved one was at in his or her career. Much of the compensation awarded in wrongful death claims hinges on wage replacement and earnings that the deceased would have reasonably been expected to make through the course of his or her career. Because of this, many times the values are higher for cases involving individuals who are in the midst of their career as they were earning more—and their beneficiaries likely will lose more—than a young person with little work experience or a retired person who is no longer earning an income.
Your patience. A quick settlement is possible in many cases. However, a fair settlement that ensures you have enough compensation to meet your needs now and in the future takes time and negotiation. Often the best settlement offer comes just before the trial begins.
Do I have to pay taxes on my wrongful death settlement?
Generally, no. Because wrongful death cases arise from injuries or illness, the Internal Revenue Service does not consider the money obtained in compensation to be income. There are two general exceptions to this rule, of which only one applies to claimants in Wisconsin.
Those exceptions include:
Punitive damages, which are awarded not due to the injury and expenses themselves, but to punish a defendant for particularly reckless behavior. This is not a worry for Wisconsin claimants, as punitive damages are not available in the state's wrongful death cases. They are, however, available in survivorship claims, meaning that you should speak with a tax professional about your potential tax liability for this portion of your award if you receive punitive damages through a survivorship claim.
If you deducted your deceased spouse's medical expenses for the treatment of his or her final injuries and then later received compensation for medical expenses through a wrongful death claim, you will be expected to repay the cost of the deduction you took.
We are happy to discuss the tax implications of any settlement or judgment we secure for you.
How can a Wausau wrongful death lawyer from Nicolet Accident & Injury Lawyers help me with my case?
An experienced Wausau wrongful death lawyer from Nicolet Law Accident & Injury Lawyers provides valuable experience and understanding, both of the process of obtaining compensation through a wrongful death case, as well as the needs of survivors that often get overlooked when determining a value to your case.
We are passionate about ensuring that the rights of our clients to be compensated for their losses are upheld. While we fully understand that no amount of compensation can replace the love, guidance, and companionship that your loved one provided, compensation is crucial for your family as you venture forward from here.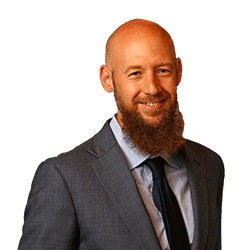 Some of the services we provide for our clients include:
A free, no-obligation case evaluation, which is time you have to speak with one of our attorneys and learn more about your legal options.
A valuation of your case based on the expenses and impacts you have already experienced because of your loved one's loss, as well as those you will likely face in the future.
A determination of all sources of liability and all insurance resources that can be accessed to provide your compensation.
Skilled negotiation with the at-fault party's insurance provider to garner a fair settlement offer on your behalf.
The timely filing of all court-required paperwork and attendance at pre-trial conferences and hearings.
The collection of witness testimony and evidence needed to prove your case in court if there is not a fair settlement offer made.
Litigation.
Assistance collecting your settlement or award.
Wausau is our home too, which is why Nicolet Law Accident & Injury Lawyers are proud to represent our neighbors seeking justice following the unimaginable loss of a loved one. To speak with a compassionate Wausau wrongful death attorney, contact us online today or call us at (715) 716-5092.
Wausau Office
408 3rd Street
Suite 303
Wausau, WI 54403
Phone: (715) 716-5092