Wausau Traumatic Brain Injury Attorneys
An accident resulting in a traumatic brain injury (TBI) can happen anywhere in Wausau, usually without warning. A car crash on Stewart Avenue, boating mishap on the Wisconsin River, tumble on a downtown Wausau sidewalk, or fall from a roof at a Forest Park home, can all result in a Wausau resident or worker suffering a severe brain injury with profound effects on their day to day life.
People who suffer traumatic brain injuries in accidents and incidents around Wisconsin caused by someone else's dangerous decisions or actions deserve compensation for expenses and challenges they suddenly face. Nicolet Law Accident & Injury Lawyers can help.
If you or a loved one has suffered a traumatic brain injury in Wausau, then contact us or call our Wausau to speak for free with a Wausau traumatic brain injury lawyer who can help you evaluate your rights and options.
Wausau TBI Attorneys With a Proven Track Record
Nicolet Law Accident & Injury Lawyers opened its doors as a one-lawyer firm in 2007. Since then, it has grown into a large personal injury law firm representing clients throughout Wisconsin and Minnesota. From our offices in Wausau, we advocate for injured clients who need compensation to pay for the unforeseen, unplanned costs of TBIs and similarly debilitating injuries.
Over our years of law practice, we have represented more than 3,000 clients and have secured more than $38 million in jury verdicts, judgments, and out-of-court settlements. We cannot guarantee the same results in every TBI case we handle in Wausau, but we can promise to give every client's case the individualized attention it deserves, which is exactly what our former clients came to expect of us.
<iframe width="200" height="113" src="https://www.youtube.com/embed/Lee9XlR-CjA?feature=oembed" frameborder="0" allow="accelerometer; autoplay; clipboard-write; encrypted-media; gyroscope; picture-in-picture; web-share" allowfullscreen title="Wausau | Wisconsin Personal Injury Lawyers | Nicolet Law Office"></iframe>
Traumatic Brain Injury Overview
According to the National Institute on Neurological Disorders and Stroke (NINDS) TBIs are caused when a victim's head "suddenly and violently hits an object, or when an object pierces the skull and enters brain tissue…". That violent force causes physical damage and chemical changes in the brain that disrupt the brain's normal functioning. According to the Centers for Disease Control and Prevention (CDC), more than 2 million people seek treatment for a TBI in a hospital emergency department every year.
Victims of any type of accident are at risk for a traumatic brain injury, although falls and car accidents account for more than 70 percent of all traumatic brain injury cases, according to the CDC.
Other common causes of traumatic brain injuries include:
Playing high-impact sports like football, hockey, or lacrosse
Exposure to explosions or concussive blasts, such as experienced by soldiers in training or combat
Penetrating injuries from gunshot or shrapnel wounds
Diving into shallow water
Doctors classify traumatic brain injuries as either mild, moderate, or severe, based upon the victim's observable symptoms in the immediate aftermath of the trauma that caused the injury, such as whether and for how long the victim lost consciousness.
Any degree of brain injury, however, can cause devastating, long-lasting symptoms that disrupt a victim's life.
Common symptoms that a TBI victim may suffer include:
Prolonged loss of consciousness, as in a coma or vegetative state
Cognitive difficulties, including struggles with recall, speech and language, decision-making, or logical reasoning
Motor impairments, including numbness, weakness, or paralysis of limbs or appendages
Emotional and mental health challenges, such as irritability, mood swings, depression, and anxiety
Persistent fatigue and sleep disturbances
Headaches and ringing in the ears
Sensitivity to light or noise
Dizziness, lightheadedness, and brain fog
Victims of TBIs often find that these and other symptoms come-and-go, or evolve, making a TBI an especially frustrating and unpredictable experience.
Impacts and Costs of Wausau TBIs
Suffering a traumatic brain injury can often mean enduring not just the types of symptoms listed above, but also a wide array of difficulties and expenses in everyday life.
Nicolet Law Accident & Injury Lawyers clients suffering from a TBI may, for example, experience:
Difficulty maintaining regular employment;
The strain on personal relationships;
Challenges in school;
Struggles in social settings;
Diminished future earning ability; and
Unpredictable emotional swings that make it difficult to navigate everyday tasks.
As part of their treatment, TBI sufferers may need to engage in various forms of physical, occupational, or mental health therapy to learn how to manage their symptoms and to (hopefully) function independently. Victims of severe TBIs in Wausau may also need constant assistance with their day-to-day activities.
These impacts and needs can carry a significant price tag. Cumulatively, they can potentially add up to hundreds of thousands, even millions, of dollars over a victim's lifetime.
Seeking Compensation for a Wausau Traumatic Brain Injury
TBI sufferers in Wausau deserve compensation if someone else's wrongful decisions or actions caused their injury. A lawyer from Nicolet Law Accident & Injury Lawyers can help them secure that compensation by identifying the at-fault parties, and by pursuing legal action for damages.
Who's At Fault for a Wausau TBI?
As we mentioned above, an individual can suffer a TBI in a wide array of circumstances. No matter how a TBI occurs, however, Wisconsin law entitles the victim to receive compensation from anyone whose unreasonably dangerous decisions or actions contributed to the cause of the accident or incident that left them injured.
For example:
A driver of a car whose carelessness behind the wheel causes an accident might owe damages to a crash victim who suffers a TBI;
A restaurant owner who fails to warn customers about a slippery floor might owe compensation to a customer or slips, falls, and sustains a TBI;
A manufacturer of safety equipment for workers who do their jobs on rooftops or other heights might face legal liability if a defect in that equipment leads to a fall and a TBI; and
A perpetrator of a violent crime can owe damages for inflicting injuries that result in a TBI.
These are just a few examples of who might owe money damages to a TBI victim in Wausau. A reliable way to find out who might face legal and financial accountability for your or a loved one's traumatic brain injury is to speak with the team at Nicolet Law Accident & Injury Lawyers today.
What Compensation Is Available?
By taking legal action against the party or parties whose conduct led to you suffering a TBI, you may secure payment for:
Medical costs associated with treating your TBI and its related symptoms, including future expected costs of care;
Other costs you have incurred, or will incur, because of your TBI;
Wages and income you did not, or will not, earn because your TBI temporarily or permanently prevented you from working;
Your pain, suffering, and life struggles attributable to your TBI; and
If the at-fault party engaged in malicious or extreme conduct that harmed you, punitive damages aimed at punishing that party.
A lawyer cannot guarantee that filing a lawsuit will result in you receiving compensation in all, or any, of these categories. However, you can improve your chances of a favorable financial outcome of your case by hiring a skilled, experienced TBI attorney who has a track record of success in brain injury cases, like Nicolet Law Accident & Injury Lawyers in Wausau.
Wausau Traumatic Brain Injury FAQs
Brain injury victims and their families often have questions about their right to seek compensation for their injuries and losses. Here are the answers to some frequently asked questions about Wausau traumatic brain injury cases. For answers to your specific questions, contact the team at Nicolet Law Accident & Injury Lawyers to speak for free with a knowledgeable legal professional.
What is my Wausau TBI case worth?
Every case differs. The potential damages you may receive can also differ from what can realistically expect to recover.
Generally speaking, the amount of money the law entitles you to receive depends on the severity of your TBI symptoms and their impact on your life. The greater your impairments and the disruption of your day-to-day existence, the higher your medical and other costs, the more wages and income you stand to lose, and the greater your pain, suffering, and other life challenges.
When it comes to how much money you can realistically expect to receive, the calculation becomes more variable.
Factors affecting your actual ability to obtain the payment you deserve include:
The strength of the evidence a lawyer can collect and present to support your claim;
The skill of your lawyer in presenting that case to a judge, jury, or insurance company; and
The ability of the at-fault party or parties to pay the damages they owe, either through insurance proceeds or out of their own pockets.
You may not have the ability to control these latter factors directly. But you can help to maximize the value of your Wausau TBI claim by choosing a lawyer to represent you who has the know-how, experience, and reputation to get top dollar results in cases like yours.
I suffered a TBI at work. What are my rights?
If you sustained a TBI while performing your job duties in Wausau, then chances are you have a right to receive workers' compensation benefits to pay for:
Your TBI-related medical care;
A portion of the wages you lose because your TBI prevented you from working; and
Potentially, job retraining.
Virtually every Wausau employer must purchase workers' compensation coverage for their employees. If you have questions about how to secure workers' compensation benefits, an experienced workers compensation lawyer from Nicolet Law Accident & Injury Lawyers can help.
In addition to the workers' compensation benefits you can likely receive, you may also have the right to file a lawsuit for damages arising out of your TBI. Nicolet Law Accident & Injury Lawyers can also help you explore your options in that regard.
I sustained a TBI in a car accident, and now the other driver's insurance company is calling me. What should I do?
Before you speak with any insurance adjuster representing the other driver in your Wausau car accident, consult with an experienced attorney. Speaking with an insurance adjuster could impact your legal rights to compensation.
By the same token, never agree to a settlement payment from the other driver's insurance company before first speaking with a skilled lawyer. Insurance companies sometimes offer lowball settlements directly to injured accident victims, hoping they will agree to that amount before realizing how much more money they could get if they hired an attorney.
At Nicolet Law Accident & Injury Lawyers, we have years of experience in holding insurance companies accountable and forcing them to pay our clients the full amount of compensation owed.
How long will it take to resolve my traumatic brain injury case?
The timeline for resolving a Wausau TBI case can vary.
Factors that typically affect the duration of a claim include:
Whether the other side wants to settle right away or prefers to litigate the case first;
The number of parties who may owe you compensation;
The amount of dispute over fundamental questions like liability or damages; and
Whether the case goes to trial.
You usually have very little control over these factors. You do, however, have total control over one essential element of the timeline of your Wausau traumatic brain injury case: when you choose to speak with an experienced attorney for the first time. The sooner you take that initial step, the sooner the rest of the process can play out.
What happens if the person responsible for my injury is facing a criminal charge?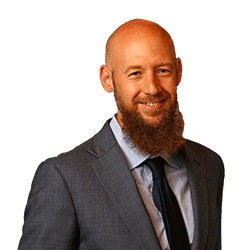 This should not prevent you from filing a Wausau traumatic brain injury lawsuit. It may, however, have an impact on the timing or strategy that your lawyer chooses for your claim. Speak with an attorney right away if the person who caused your TBI has been arrested or charged with a crime.
Experienced Traumatic Brain Injury Lawyers in Wausau
For over a decade, the team at Nicolet Law Accident & Injury Lawyers has fought to make sure that injured Wisconsans receive the compensation they need to regain their health and rebuild their lives. If you or a loved one suffered a TBI in Wausau, then contact us or call our Wausau office at (715) 716-5092 to find out how we can help you.
Wausau Office
408 3rd Street
Suite 303
Wausau, WI 54403
Phone: (715) 716-5092