Wausau Slip and Fall Accident Lawyer
With the tallest commercial building in the state outside of Milwaukee (the Dudley Tower), and thousands of other buildings, businesses, parking lots, parks, and residential properties across the 20 miles of Wausau, there is plenty for residents and visitors to see and do here.
Unfortunately, there are also plenty of hazardous features in buildings around the city. Owners and managers of Wisconsin commercial, residential, and public properties are responsible for regularly inspecting their properties for hazards and promptly mitigating known or warning others of their presence. Failing to do so can leave the owner or manager liable for expenses and impacts of those injured due to the hazard. This liability is known as premises liability law.
The most common type of premises liability claim is a slip and fall accident. If you have suffered injuries because you slipped and fell due to a property owner or manager's negligence, contact an experienced Wausau slip and fall accident attorney from Nicolet Law Accident & Injury Lawyers.
Our legal professionals can answer your questions about your accident and tell you more about the steps in seeking compensation through Wisconsin's personal injury claims process. We can also share more information about the kind of assistance our legal team can offer to help you navigate this process and deal with the insurance company.
<iframe width="200" height="113" src="https://www.youtube.com/embed/Rp0OjuN--CM?feature=oembed" frameborder="0" allow="accelerometer; autoplay; clipboard-write; encrypted-media; gyroscope; picture-in-picture; web-share" allowfullscreen title="Wisconsin Personal Injury Claims in 10 Steps | Nicolet Law"></iframe>
About Slip and Fall Accidents
According to the National Floor Safety Institute, slip-and-fall accidents result in around one million visits to emergency rooms nationwide. This type of accident occurs when someone slips or trips over a hazardous property feature and falls.
Some of the most common causes of slip and fall accidents include:
Water or other liquid on the floor.
Loose, worn, or torn flooring materials.
Poor lighting, particularly in stairwells.
Improperly constructed staircases.
Missing or broken handrails.
Debris, electrical cords, or other items cluttering walkways.
Potholes in parking lots and damaged sidewalks.
Slip and fall accidents are common at any type of property, including businesses, private residences, parking lots or sidewalks, or even public facilities such as libraries and educational institutions.
This type of accident can happen to anyone, but three groups of people are more likely to suffer a slip and fall, including:
Adults over 65: Due to age-related declines in vision, strength, and balance.
Young children: Due to physical and psychological skills that are still developing and having a larger head in proportion to their bodies than older children and adults. The larger head tends to make them prone to falling—and landing—on their heads.
Workers: Particularly in industries such as construction, where falls are one of the leading causes of occupational death. According to the National Safety Council, construction workers are seven times more likely to die in a fall than workers in other industries.
What Makes Slip-and-Fall Accidents More Likely in Wausau?
Like many locations in Wisconsin, Wausau is considered one of the best places to retire, and around 17 percent of the population is 65 years of age or older. One-third of all individuals in this age group will fall during any given year. Falls are the second-leading cause of accidental death in those aged 65-84 years, and the leading cause of death in those 85 and older. Slip and falls account for 87 percent of the bone fractures suffered by those over 65 and are a major contributor to spinal cord injuries and traumatic brain injuries suffered by individuals in this age group.
In addition to a significant elderly population, Wausau is a likely place for slip and fall accidents due to the weather, with an average of 131 days of rain and 47 days of snow annually. Precipitation causes moisture to settle on outdoor surfaces, and pedestrians track it into retail locations and office buildings, where it creates a hazard for others.
The third reason for slip and falls in Wausau is the age of many of the buildings. As buildings age, flooring materials degrade, as do other integral features. The Consumer Product Safety Commission notes that 2 million fall injuries a year are caused by floors and flooring materials.
The Types of Injuries Typically Seen in a Slip-and-Fall Accident
Bone fractures are one of the most common serious injuries incurred in slip and fall accidents, including fractured hips. Fractured hips are particularly serious, with half of all individuals over 65 who suffer a hip fracture unable to live independently after the accident. Other bone fractures that can occur as a result of a slip and fall include the bones in the arms and wrists due to victims trying to catch themselves when falling.
In addition to bone fractures, the following injuries are also commonly incurred in a slip and fall accident:
Soft tissue injuries, including sprained wrists or knees, or damage to the ligaments and cartilage in these areas.
Dislocated joints, including wrists, elbows, knees, and shoulders.
Spinal cord injuries, often resulting in paralysis beneath the site of the injury.
Damage to the spinal vertebrae and discs can result in a loss of stability in the spine and chronic pain.
Traumatic brain injury often results from a traumatic blow to the head or body.
Cuts and abrasions, which increase the risk of complications such as infection or scarring.
Seeking Compensation for Your Injury
Compensation for the expenses and impacts of a slip and fall injury is generally first sought through the relevant liability insurance policy of the individual or entity who controls the property. Examples of the policies you can file a premises liability personal injury claim against include homeowner's or renter's policies if the accident occurred at a residence or the business liability policy if your accident occurred at a commercial or public location.
If your accident occurred at the workplace, your claim would likely be against the workers' compensation policy your employer has obtained on your behalf. This no-fault policy will compensate you for your injury's medical expenses and wage loss.
For others whose injuries are not related to their workplace or as a result of a third party's liability in the workplace, if the at-fault party's insurer fails to pay the claim or settle, they can file a personal injury lawsuit in civil court. This process allows a judge or jury to hear the facts of the claim, view the evidence, and determine liability and compensation.
Affording an Attorney to Assist You With Your Claim
Premises liability claims can be complex, involving the need to show evidence that the claimant is either unaware of or unable to obtain themselves. To negotiate fair compensation for the injury, the claimant must understand how insurance companies work, how claims are valued, and the tactics insurance providers use to protect their bottom line and avoid high payouts on claims.
If the injury occurred at the workplace, the claimant is not necessarily aware of whether to file a worker's comp claim or a personal injury claim and faces a risk of time and effort wasted on the wrong process for their claim. Filing a lawsuit in court requires the claimant to understand and meet the court's expectations and rules. Because of the extensive work that a personal injury claim involves, attorneys with experience in these types of claims play a critical role in the claimant's success in obtaining compensation.
Unfortunately, thanks to misleading portrayals of attorneys in movies and television, many injured individuals dismiss the notion of hiring one because they don't think they can afford the attorney's fees. However, personal injury attorneys use a billing method that specifically allows anyone needing assistance with a claim to access their services. The method, contingency fee, allows the claimant to obtain legal services for the duration of their case without payment for services until after the attorney resolves the claim through a negotiated settlement or a court decision.
Here's how it works:
You schedule a free case evaluation with an experienced Wausau slip and fall injury attorney. The attorney is able to answer your legal questions, explain the personal injury claims process in greater detail, and tell you about the services they can offer to help with the claim.
If you decide to work with the attorney, they will ask you to sign a contingent fee agreement. This legal agreement spells out the attorney's services and designates a percentage of your award that covers legal fees after your claim.
When your case resolves through a settlement or court decision, your attorney will obtain the compensation on your behalf. They will deposit the funds in a trust account. From that account, they will withdraw the percentage designated for their payment and will satisfy medical liens placed on the award by health care providers or your own insurers. They will then meet to finalize your case and turn the remainder of your award over to you.
Meeting the Statute of Limitations
Personal injury claims in Wisconsin have a deadline attached to them, known as the statute of limitations. This deadline dictates the amount of time you have to file your claim as a lawsuit in court. The personal injury statute of limitations in Wisconsin is generally three years from the accident's date. Failing to meet this deadline will usually result in losing your right to seek compensation through the court process. Many claimants don't realize that without the ability to take an at-fault insurance provider to court if they fail to compensate the claim, you will likely not get them to settle the claim either because there are no legal consequences if they don't.
Proving Liability in a Premises Liability Case
If slip and fall accident injured you and you need to seek compensation, the success of your claim depends on your ability to show:
The at-fault party was legally bound to the property in some way, such as leasing or owning the property.
The at-fault party was negligent in inspecting their property for hazards, warning guests, and promptly mitigating known hazards.
You were injured.
Your injury directly resulted from the at-fault party's negligence in keeping their property free from hazards.
The Type of Compensation Available
Slip and fall injury claimants can seek compensation for the expenses of their injury.
This compensation is known as non-economic damages and includes out-of-pocket costs such as:
Medical expenses
Wage loss
Loss of future earning capacity, which occurs when a claimant suffers a permanent injury that impairs their ability to earn an income
Property damage you incurred as a result of the accident, such as torn clothing or a broken cell phone
Claimants can also seek compensation for their injury's impacts on their quality of life. This type of compensation is referred to as non-economic damages and can include physical pain and suffering, emotional distress, and loss of enjoyment of life.
Injured in a Slip and Fall Accident? We Can Help You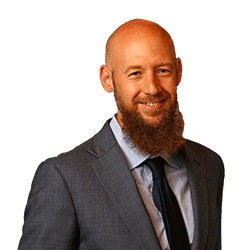 Despite their reputation as frivolous claims, slip and fall accidents often result in serious injuries and can even lead to death. If you have been injured in a slip and fall accident, the Wausau legal team at Nicolet Law Accident & Injury Lawyers is ready to explore your legal options with you.
We not only have ample experience in this type of claim, but we are local to the area and committed to assisting those injured in our home communities in Wisconsin and Minnesota. For your free case evaluation with a Wausau slip and fall injury attorney, contact us online or by calling (715) 226-6288.
Client Testimonials
"
Russell Nicolet represented me for a personal injury case. He was kind, compassionate, and professional. He made my concerns his concerns. He was quick to respond to my calls and emails. He kept me up
 to date on the progress of the case. Every interaction with Russel and his staff was a positive experience. If you are looking for a personal injury attorney, I highly recommend Russell, or his colleagues at Nicolet Law.
"
"
Eureka!! All of my questions were answered and although my situation doesn't warrant legal representation I am moving forward with quality resources and the added confidence that I received know
ledgeable and professional advice.
"
Wausau Office
408 3rd Street
Suite 303
Wausau, WI 54403
Phone: 715-226-6288