Wausau Premises Liability Attorneys
Your mother falls down a flight of stairs in a parking garage, you slip and fall on a wet floor in an office building, or your child falls in a municipal building where the carpeting is old, frayed, and worn. It doesn't matter who the victim is: When a fall occurs on a Wausau property, the victim could suffer a serious injury that could affect their ability to earn money, take care of their family, or live their life to the fullest.
If you or a loved one suffers an injury that could have been avoided had it not been for the property owner's negligence, contact our Wausau premises liability attorneys at (715) 226-6288. Let us explain what legal options are available to you and make sure you understand your rights.
Our Proven Track Record of Success
Since our practice was started nearly two decades ago, we have represented more than 3,000 clients, and recovered more than $38 million in settlements. Your case is unique: Before you know what you may be able to recover in damages, you should always seek legal help. Naturally, our track record of past successes does not guarantee success in the future, but it does show we get things done.
Typical Accidents Leading to Premises Liability Claims
Numerous accidents may occur on someone's property. Some are more common than others.
Some of these accidents include:
Slip and fall accidents
Trip and fall accidents
Physical attacks
Falls down staircases
Accidents caused by falling items
Drowning accidents
Your attorney can tell you more about potential accidents which occur due to negligent situations occurring in buildings outside your home.
<iframe width="200" height="113" src="https://www.youtube.com/embed/Lee9XlR-CjA?feature=oembed" frameborder="0" allow="accelerometer; autoplay; clipboard-write; encrypted-media; gyroscope; picture-in-picture; web-share" allowfullscreen title="Wausau | Wisconsin Personal Injury Lawyers | Nicolet Law Office"></iframe>
Potential Injuries Following a Premises Liability Accident
Since no two cases are identical, it is important to understand that any accident can result in any type of injury. Factors such as the age and physical health of the victim can change the potential outcome of the injuries. According to the Centers for Disease Control (CDC), injuries may include:
Traumatic brain injuries (TBI) - Nearly half of all brain injuries are the result of a slip and fall accident.
Broken bones - Broken bones occur in one out of five falls.
Head injuries - Falls hospitalize more than 800,000 people annually. Some of them suffer from head injuries.
Mental health issues - Some victims suffer a fear of falling again.
These are only a few of the potential after-effects of an accident that can result in long-term health issues, a change in a person's lifestyle, and an inability to work.
Establishing Liability in Wausau Premises Liability Claims
To claim damages following an injury suffered on the grounds of a property owned by someone else, one must first prove there was negligence. This means there must be evidence someone acted negligently. Additionally, there must be proof that the negligence led to the injury suffered by the victim, and the victim suffered a financial loss as the result of the accident.
Some of the parties whom you may hold accountable include:
Property owner
The person or business leasing facility
The property manager
Third parties may also cause a victim's injuries. Once a personal injury attorney has reviewed your Wausau premises liability case, they will be able to provide a victim additional guidance regarding potentially liable parties.
Damages Victims May Collect
Because victim's injuries tend to vary significantly, it is not possible to estimate the value of a premises liability claim. However, there are some general categories of economic and non-economic losses which may be included in a claim.
Some of these include:
Wages current and future - When a victim must take time off work to recover from an injury suffered when they are injured at a Wausau building, they may be entitled to collect their lost wages. If they permanently can't return to work, then their estimated future wages may also be included in the claim.
Medical costs present and future - Victims are entitled to seek any out-of-pocket costs for medical bills for their injury. This includes treatment immediately following the injury as well as future medical costs including hospitalization, surgery, specialized tests, pain and infection medications, mental health counseling, and rehabilitation costs to name a few.
Non-economic losses - Pain and suffering, mental anguish, scarring, and disability are a few of the areas victims may recover as non-economic losses in Wausau premises liability cases.
These are broad categories, so consult a Wausau premises liability lawyer with an in-depth understanding of Wisconsin premises liability laws for complete information.
Insurance Companies and Premises Liability Claims
Victims often believe they can simply file a claim with the insurance company responsible for the building. However, you can rest assured this will not be an easy process. There will be plenty of finger-pointing. The property owner will likely point to the tenant as the responsible party, the tenant may claim the property manager or owner is responsible. This is typical when any accident occurs—no one wants to accept the blame.
Here are a few things to remember: Insurance companies collect premiums from their clients. This is their source of revenue. When a claim is filed, they will have to deduct the amount from their overall earnings. This means they are typically getting a lower return on their investment, which means their shareholders are making less money.
Victims can expect:
Denial of claims - Flat out denying any claim filed
Asking for recorded statements - This is done with the expectation an adjuster will be able to get contradictory information which can later be used against a victim.
Claiming the victim was injured before the accident - This one tactic can be challenging. The victims who suffer a back injury may discover the insurance company is denying their claim because of a pre-existing condition. This is why they often request a medical records waiver. Never sign any documents requested without seeking legal advice.
Victims must always remember an insurance company will have a team of attorneys working on their behalf. That is one reason why it is important to make sure their interests are represented and advocated for by a skilled attorney who knows Wisconsin premises liability laws.
Wausau Premises Liability FAQs
At Nicolet Law Accident & Injury Lawyers, we often receive general questions about premises liability cases. While some of these questions may not apply to your specific situation, they can help you understand how we handle our cases. Here are some of the most common questions we are asked about premises liability claims.
I keep hearing about the duty of care. What does that mean?
In Wisconsin, this means people need to act reasonably, promptly, and responsibly. When it comes to property, it means that within reason, the parties who are responsible for the facility keep the inside and outside of the property safe for visitors.
Besides slip and fall, or trip and fall accidents, what other types of accidents would fall under premises liability?
You might be surprised to learn that many injuries and illnesses can result in a claim.
Some others not previously mentioned include:
Swimming pool falls and drowning
Full or partial collapse of a building
Carbon monoxide poisoning
Faulty wiring resulting in shocks or electrocution
Hotel accidents
What happens if a victim suffers an injury at a hotel?
Two different issues can come into play when someone suffers an injury at a hotel. For example, if a hotel fails to clean spills, has a poorly maintained elevator, or fails to clean up their parking lot following a serious snowstorm, they could be liable for injuries.
Remember, the legal theory of liability assumes the responsible party should have known of the hazard and taken steps to address it. If someone spills a drink at a table next to a victim, and the victim slips in the drink, the hotel may not be liable because they did not have enough time to address the hazard. If the elevator malfunctions, and it is later learned they did not request maintenance after a prior issue, they may be held responsible.
Direct attacks can also occur at a hotel. Another guest or a trespasser Victims may attack someone because the hotel lacks proper security or lighting. This is also another type of liability the hotel would be facing—they have a responsibility to keep their guests safe indoors and outdoors.
What happens if someone suffers an injury on a sidewalk?
That depends—if the accident was a result of snow and ice, it may be different than if the sidewalk had holes or cracks which resulted in an injury. Because you may need to hold the municipality (in this case, Wausau) liable, speak with an attorney immediately. Different statutes apply to incidents involving municipalities or the employee of a municipality and the time frames to file a claim are much less. Call a lawyer immediately.
What happens if a victim suffers burns while in a mall, cinema, or other facility?
Every building must have precautions in place in the event of a fire. Owners of buildings that are open to the public must keep visitors to their facility safe from fire. This typically involves having sprinkler systems as well as clearly posted escape routes marked with appropriate signage. Should a victim suffer a burn while attempting to escape, the owner may be liable for the victim's injuries.
Is there a limit on when victims can file a claim after an injury in Wausau?
Yes. Wisconsin, like other states, has a statute of limitations. In the case of injuries sustained under the premises liability laws, the time frame is three years. However, victims should always be aware this time frame is significantly reduced when the building is owned by the city, town, or state. The sooner a victim speaks with a premises liability attorney, the better. Failure to do so could potentially result in the victim losing their right to file a claim.
Can a victim file their own Wausau premises liability claim?
Do not try to take this step. Victims should be represented by an attorney who has a deep knowledge of the law and is willing to spend the time looking into who is responsible for their injury. Victims should also make sure they have someone who will advocate on their behalf. Failing to do so could result in a lower settlement or award—if they can obtain compensation at all. Insurers appreciate victims who attempt to go it alone because they know it is much easier to take advantage of a victim than a lawyer.
How much does it cost to file a Wausau premises liability claim?
Wausau residents may contact us for a free consultation. Once we know the extent of injuries, the circumstances of the accident, and the medical outlook for the victim, we can explain all options which are open to recover compensation.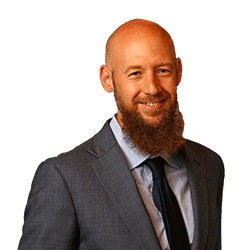 Once this is done, should the victim agree to be represented by Nicolet Law Accident & Injury Lawyers, we take the case on a contingency basis. This means until we are successful in achieving a settlement or award for the victim, we do not collect an attorney's fee.
Contact a Wausau Premises Liability Lawyer
The Wausau premises liability attorneys at Nicolet Law Accident & Injury Lawyers are available to meet with you to discuss your case. If you suffered an injury due to someone's negligence at a Wausau home or business and you believe you have a premises liability claim, reach out to us to arrange a free initial consultation by calling us at (715) 716-5092. or by using our simple, secure online contact form.
Wausau Office
408 3rd Street
Suite 303
Wausau, WI 54403
Phone: (715) 716-5092