Car Accident Lawyer in Green Bay
Many car accidents are minor, and those involved walk away without any injuries. However, when severe car accidents occur, drivers and passengers face physical pain, mental distress, and economic hardship. If you sustain injuries in a Green Bay car accident, you may face various challenges in the coming weeks and months. Fortunately, Wisconsin law permits you to seek compensation for your losses related to the accident when they occurred due to negligence.
To learn more about filing a personal injury case, contact the experienced Green Bay car accident lawyers at Nicolet Law Accident & Injury Lawyers. Our firm regularly works with injured negligence victims to recover damages incurred in preventable car accidents. Contact to share your story, determine your eligibility for compensation, and discuss how your car accident injuries have affected your life.
Nicolet Law Accident & Injury Lawyers Advocate for Green Bay Car Accident Victims
The skilled legal team at Nicolet Law Accident & Injury Lawyers has extensive experience advocating for negligence victims, including those who have suffered injuries in Green Bay car accidents. The firm's dedication to client service has led to the recovery of millions in insurance settlements and jury awards for our clients.
Each accident has unique circumstances that add to and detract from the value of a claim. However, regardless of your situation, the experienced Green Bay personal injury lawyers knows how to pursue compensation aggressively.
<iframe width="200" height="113" src="https://www.youtube.com/embed/e5ceg9YtTxg?feature=oembed" frameborder="0" allow="accelerometer; autoplay; clipboard-write; encrypted-media; gyroscope; picture-in-picture; web-share" allowfullscreen title="Nicolet Law"></iframe>
What Negligent Driving Behaviors Lead to Green Bay Car Accidents?
According to the Wisconsin Department of Motor Vehicles (DMV), an average of 130,000 car crashes occur each year, with about 4,000 occurring in and around Green Bay. Various things lead to car accidents, including weather, traffic, and mechanical breakdowns, but most have one thing in common—they are preventable. Drivers do not have control over the weather and the level of traffic congestion, but they do have control over how they operate their vehicles. Unfortunately, many car accidents occur because of negligent drivers.
Examples of common driving behaviors that lead to dangerous and fatal Green Bay car accidents include:
Driving Under the Influence
It's no secret that Wisconsin residents enjoy their spirits—drinking in Wisconsin occurs more often than in many other states. It follows that intoxicated driving also happens more. 24/7 Wall Street, an online news outlet, gathers data about drinking habits each year to rank states.
In the last several years, Wisconsin has earned the title of the nation's "drunkest" state more than once. Wisconsin regularly ranks in the top five when it is not in the number one spot. Additionally, Green Bay has earned the title of the state's drunkest city on multiple occasions.
Green Bay is home to the Packers, Lambeau Field, and has a culture that encourages social and binge drinking. Fortunately, some refuse to drink and drive, but this is not always the case. Drivers who operate their vehicles after consuming alcohol endanger others. Alcohol impairs drivers, making it challenging to judge space and time and sometimes stay awake while driving.
Distracted Driving
Driving while distracted is among the most dangerous driving behaviors and arguably the most common cause of preventable car accidents in Green Bay, throughout Wisconsin, and throughout the nation. Distracted driving is any activity that serves as a manual, visual, or cognitive distraction to the driver. Many assume cell phones are the biggest culprits related to distracted driving. Cell phones are a problem; texting checks all three boxes because it distracts the hands, eyes, and mind. However, distracted driving has been a problem longer than cell phones have been around.
Mobile devices have placed massive public attention on distracted driving, but many other distractions can lead to dangerous car crashes in Green Bay.
Examples of common driving distractions include:
Snacking, eating, and drinking
Personal grooming such as makeup application or brushing hair
Reaching for dropped items in the backseat or on the floor
Arguments and heated discussions
Daydreaming
Focusing on events outside the vehicle
Adjusting vehicle features such as heat, A/C, mirrors, seats, or radio
Speeding
According to the National Highway Traffic Safety Administration (NHTSA), speeding contributes to about one out of four traffic crashes. Many assume speeding only includes going over the posted speed limit. However, driving too fast for weather, road, or traffic conditions also constitutes speeding.
Traveling too fast for weather conditions is especially problematic in Green Bay's winter months when snowstorms occur regularly. Drivers who go too fast on snow and ice-packed roads risk sliding into other vehicles or sliding through a stoplight and causing an accident.
Speeding makes it challenging to control a vehicle, especially during inclement weather, but speeding on clear roads can be just as dangerous. Even when speeding does not directly lead to an accident, it does make accidents more deadly. Speed increases the impact of a car accident that causes more severe injuries and dramatically increases the chances of accident-related deaths.
Fatigued Driving
Getting behind the wheel without proper rest is as dangerous as drunk driving. The Federal Motor Carrier Safety Administration (FMCSA) has dedicated ample time and resources to studying the relationship between sleep and driving. Their research reveals that drivers who go without sleep for 18 hours have the same level of impairment as those with a 0.05 blood alcohol level.
Like drunk drivers, fatigued or drowsy drivers have difficulty judging time and distance. Additionally, they risk nodding off at the wheel, swerving into traffic, and causing a dangerous and potentially deadly car accident.
Drivers suffer fatigue for various reasons. For some, drowsy driving is a rare event after a long day or not getting enough sleep. Others suffer from continuous fatigue, often related to their job or health condition. Shift workers and those with demanding schedules, like truck drivers or those who work more than one job, often face fatigue daily. Also, undiagnosed medical conditions such as sleep disorders and diabetes can cause continued drowsiness and some prescription medications.
What Is Wisconsin's Statute of Limitations for Green Bay Car Accident Claims?
If you sustained injuries in a Green Bay car accident, take action as soon as possible to ensure you can build a strong case against the other side. Be aware of the statute of limitations associated with Green Bay accident injury claims. The time you have to bring a lawsuit depends on whom you sue and whether someone died in the accident.
Here is a brief description of different parties you might name as a defendant in a Green Bay car accident lawsuit and the statute of limitations that likely applies:
Another motorist: Most car accident claims involve two or more motorists. According to Wisconsin law, those injured in a car accident have three years to file a lawsuit against another driver when that driver's negligence led to the accident that caused their injuries.
Third parties: Sometimes, a third party is financially responsible for damages after a Green Bay car accident or shares liability with another party. For example, if a driver injured you in their employer's vehicle, your Green Bay car accident attorney might advise you to sue the employer for damages. The three-year statute of limitations also applies to lawsuits that include a third party.
Auto/Auto part manufacturers: Companies who make cars and car parts can sometimes be liable for damages related to a car accident and injuries when the accident occurred because of a defective car or car part. For example, if a driver who caused an accident had a tire blowout that occurred because of defective tires, your lawyer might advise you to sue the tire company for damages. These product liability claims have a three-year statute of limitations in Wisconsin.
City of Green Bay, Brown County, or the State of Wisconsin: Although it does not occur frequently, sometimes drivers have a claim against a government entity for damages after a car accident. Potholes, malfunctioning stoplights, removed traffic signs, and uncleared debris sometimes causes dangerous car crashes. If you want to file a claim against Green Bay, you only have 120 days. Your Green Bay car accident lawyer can advise you on your time limit if another government entity's actions or failures contributed to your accident and injuries.
If you have lost a loved one in a Green Bay car accident, you could have grounds for a wrongful death lawsuit against the allegedly responsible party. According to Wisconsin law, eligible surviving family members sometimes recover damages, but they must take action within two years after the death of their loved one. Your Green Bay Car accident lawyer at Nicolet Law Accident & Injury Lawyers can answer any further questions you have about wrongful death lawsuits.
Sometimes, exceptions apply to statutes of limitations, so speaking with a lawyer can safeguard your rights.
Client Testimonial
"
I worked with Russell at Nicolet Law after I suffered a severe Traumatic Brain Injury from a car accident. He was a great support and helped me through this hard time. With my TBI I struggled to com
prehend and keep track of parts of my case. He was always there for my questions and keeping me informed. I am very happy with the results of my case. Thank you so much Russell!
"
"
After my auto accident I was very frustrated and confused with the insurance process. I had a moderately severe concussion and a very difficult time right after the accident. I contacted attorney Nick
 Angel and my life became much easier. I was able to concentrate on my healing while Nick and his assistant Raelyn took care of all the legal and insurance headaches. They kept me updated throughout the entire process and were available to answer all my questions.
"
Severe Injuries Lead to Green Bay Car Accident Injury Claims
If a car accident victim suffers financial loss from missing work, medical bills, and a permanent injury, bringing an accident injury claim can result in compensation for damages. Severe car accident injuries can also cause emotional trauma that impacts victims of negligence. It is easy to know that you need to hire a lawyer in extreme cases, but those in the middle might leave you uncertain about what action you should take. You should always consult with a lawyer and let them review your case in a free consultation.
How Do I Recover Damages After a Green Bay Car Accident?
If you bring a lawsuit against another party after a Green Bay car accident, you could recover damages if you prevail in your case. Damages include compensation for a wide range of economic and non-economic losses related to your accident and injuries.
Specific damages vary among cases, but here are some examples of common damages included in car accident settlements or jury awards:
Medical treatment costs, including ambulance service, emergency room treatment, surgery, hospital stay, radiology, diagnostic tests, doctor visits, and prescription medication
Estimated future medical costs when a car accident causes a permanent injury or requires around-the-clock care in a long-term nursing care facility
Rehabilitation expenses, including specialized treatment such as physical therapy, occupational therapy, speech therapy, and mental health services
Costs for crutches, wheelchairs, prosthetic limbs, and other assistive devices
Lost income from time away from work due to the accident and injuries
Estimated future lost wages after a car accident leads to a permanent injury preventing someone from returning to their job
Pain and suffering
Emotional distress
Loss of consortium
Injured in a Green Bay Car Accident? Contact Nicolet Law Accident & Injury Lawyers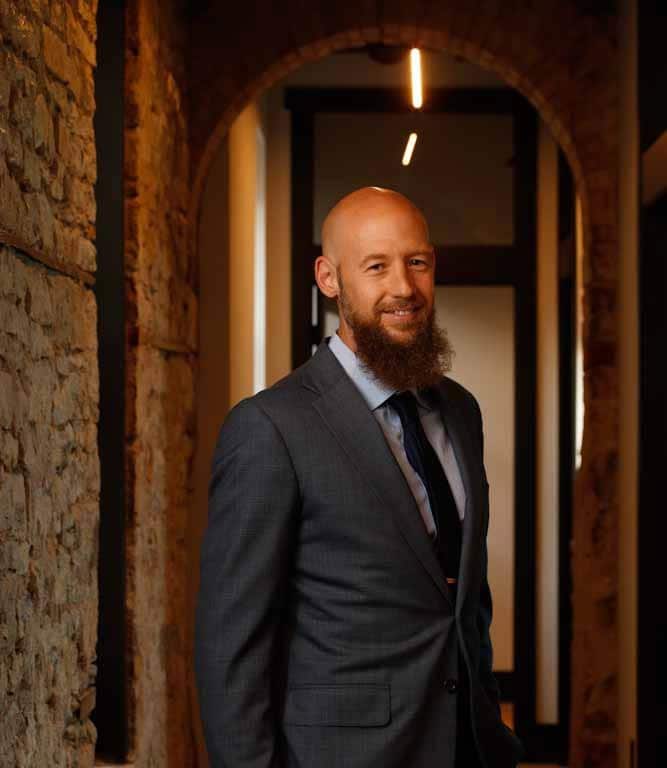 The compassionate legal team at Nicolet Law Accident & Injury Lawyers understands the challenges you face after a Green Bay car accident. They can handle the details of your claim and build a case against the defendant while you focus on recovering from your injuries. If you live in or near Green Bay, contact us online or at (920) 504-3655 for a free case evaluation to discuss the circumstances of the accident, your injuries, and your legal options.
Nicolet Law - Green Bay Office
2300 Riverside Dr,
Suite 105
Green Bay, WI 54301
Phone: (920)-504-3655
Map & Directions