In recent years, several organizations and publications have given Green Bay the dubious "honor" of the drunkest city in America. They often base the designation on the number of individuals who admit to drinking excessively, the number of liquor licenses in the city, and the number of traffic accidents involving alcohol-impaired drivers.
While many Green Bay natives are proud to live in such a fun place, the number of fatalities and serious injuries resulting from drunk driving accidents in Green Bay give many health and safety experts cause for concern.
If you were injured or have lost a loved one due to a drunk driver in Green Bay, a drunk driving accident lawyer from Nicolet Law Accident & Injury Lawyers can help you seek compensation for your injury or loss. Reach out to our Green Bay Auto Accident Injury Lawyers Today.
<iframe width="200" height="113" src="https://www.youtube.com/embed/UWQcllBhM6A?feature=oembed" frameborder="0" allow="accelerometer; autoplay; clipboard-write; encrypted-media; gyroscope; picture-in-picture; web-share" allowfullscreen title="Wisconsin &amp; Minnesota&#39;s Award-Winning Injury &amp; Accident Lawyers | Nicolet Law"></iframe>
About Drunk Driving in Green Bay
According to a report from USA Today, Green Bay earned the publication's top spot for the drunkest city in America, with more than a quarter of its adult drivers admitting to drinking in excess. With more than 650 restaurants and bars, more than half of all the city's fatal accidents involve a driver impaired by alcohol.
The Hazards of Driving While Impaired By Alcohol
In the U.S., a person dies in an alcohol-involved traffic accident every 52 minutes. Alcohol disrupts the brain's functions, resulting in impaired thinking, reasoning, and muscle coordination. Drivers commonly believe that their driving is not affected until they reach the legal impairment limit for most adult drivers of .08 grams of alcohol per deciliter of blood. However, alcohol begins creating deficits in the skills needed for safe driving with the first drink.
At a 0.02 blood alcohol content (BAC), a driver is already experiencing mild changes to their judgment and declines in their ability to multitask or track a moving target with their eyes. At the legal limit of 0.08, the driver is experiencing marked declines in those abilities, difficulty steering, a reduced response to emergency driving situations, difficulty concentrating, short-term memory loss, and difficulty processing visual information or perception.
Who Is Most at Risk of Driving While Impaired?
Teens and young adults are among the most common culprits of alcohol-impaired driving. Car accidents are a leading cause of death for teens. Nearly a quarter of all teen drivers involved in fatal accidents have a BAC of at least 0.01. Twenty-seven percent of all drivers in the 21- to 24-year-old age group involved in fatal accidents had alcohol in their systems at the time of the crash, along with 25 percent of 25-34-year-old drivers involved in fatal accidents.
Male drivers are four times more likely to be involved in an alcohol-related traffic accident than female drivers.
Another common group to be involved in alcohol-related crashes are motorcyclists. Around 29 percent of all motorcyclists killed in traffic crashes had a BAC of 0.08 or higher. Forty percent of motorcycle riders between the ages of 40 and 44 were drunk at the time of the accident.
The Types of Accidents Caused by Drunk Drivers in Green Bay
Alcohol impairment can cause significant lapses in an individual's judgment, coordination, reaction time, and concentration, which can lead to:
Head-on collisions from the driver falling asleep at the wheel or lacking the ability to maintain a single lane of travel due to their impairment.
Rear-end collisions caused by the driver's impaired depth perception and slowed reaction time.
Pedestrian accidents, due to the driver's inability to see and appropriately respond to the pedestrian, particularly at night.
Rollover accidents resulting from the driver's inability to keep the vehicle on the road.
Accidents resulting from a failure to yield, as the drunk driver suffers impairment to their ability to process information such as a changing light.
Improper passing accidents caused by the driver's inability to multitask to judge their speed, the speed of the vehicle they are overtaking, and to safely change from one lane to the other and back again.
Speeding and making unsound driving decisions. Speeding increases the force of a collision, which typically results in a more severe accident.
The Financial and Emotional Impacts of Green Bay Drunk Driving Accidents
Drunk driving accidents can not only kill but cause serious, disabling injuries such as traumatic brain injuries or spinal cord injuries that can prevent the sufferer from being able to earn an income or live independently.
According to the Christopher & Dana Reeve Foundation, spinal cord injuries producing paralysis below the neck can cost over $1 million in the first year and nearly $185,000 in medical costs each year for the rest of the sufferer's life.
Any spinal cord injury resulting in incomplete motor function can incur expenses of nearly $350,000 in the first year of treatment and more than $42,000 a year for life. The lifetime costs of medically treating a traumatic brain injury can be up to $3 million, and 60 percent of adults living with a traumatic brain injury cannot work two years after the injury occurred.
Even less severe injuries can result in profound expenses for treatment that includes surgery, hospitalization, the provision of prescription medications, and assistive devices such as crutches or a wheelchair. Drunk driving accident injuries can result in missed work or even the inability to earn what you did before the accident.
Emotionally, the injured party or the family left behind after a loved one has been killed by a drunk driver faces many obstacles as they attempt to adjust to a dramatically different life than before the accident.
Seeking Compensation for the Expenses and Impacts of a Drunk Driving Accident
Green Bay drunk driving accident victims can seek compensation for the expenses and impacts of their injury through Wisconsin's personal injury claims process. Those seeking compensation for the expenses of a lost loved one can do so through the state's wrongful death claims process.
Each of these claims is similar, beginning with a demand to the at-fault party's insurance provider for the claim's full value.
An experienced Green Bay drunk driving accident lawyer can assist you in establishing a value to your claim based on the available insurance resources and other factors, such as the severity of the injury and lost earning capacity.
Suppose the insurance provider fails to pay the claim or make a settlement offer that fairly compensates you for your injury or loss. In that case, you can file your claim in court as a lawsuit to have a judge or jury determine liability and damages.
Wisconsin plaintiffs must file claims within three years. Generally, wrongful death claims have the same statute of limitations. However, the state makes an exception for deaths resulting from car accidents, requiring you to file the claim in two years.
Failing to meet this statutory deadline can result in the loss of your right to use the court system to seek compensation. If you don't file a lawsuit by then, the at-fault party's insurance provider will not offer a settlement, as the risk of litigation has passed.
How Do You Prove Liability in a Drunk Driving Accident?
If you have been injured or have lost a loved one due to a drunk driving accident, it likely seems as if it will be an "open and shut" case. After all, why would there be any questions of liability? The truth is, even drunk driving accidents make complex legal cases with insurance providers who want to blame shift to anyone other than their insured.
To receive compensation for the expenses and impacts of your injury or loss, you must show:
The at-fault party had a duty to take reasonable actions to protect others from injury. These reasonable actions included driving safely and legally.
The at-fault party breached the duty by driving while impaired by alcohol, which is neither safe nor legal.
The breach in duty resulted in a Green Bay drunk driving accident in which you sustained an injury, or your loved one died. This injury or loss resulted in expenses and impacts.
The Type of Compensation You Can Seek Through a Green Bay Drunk Driving Accident Claim
If an accident injured you, you can seek compensation for:
All injury-related medical treatment, including the treatment of complications and deficits resulting from the injury. If you incurred permanent disabilities due to the injury, you could seek the estimated cost of the treatment you will require in the future.
Lost wages due to your injury preventing you from being able to work.
Loss of future earning capacity if your injury prevents you from earning as you did before the accident.
Property damage you sustained in the accident, such as the cost of repairing or replacing the vehicle you were driving.
Physical pain and suffering.
Emotional distress.
If you lost a loved one as a result of a drunk driving accident, a personal representative of the estate (such as the executor of the decedent's will) could file a wrongful death claim on behalf of family members, including the decedent's spouse, children, grandchildren, parents, grandparents, and siblings.
The compensation you can seek through a wrongful death claim includes:
Medical treatment of the decedent's final injuries.
The expenses of a funeral and burial or cremation.
The loss of inheritance for the decedent's children.
Lost wages and other income that the decedent would have likely earned if they had survived the accident.
Up to $350,000 for a deceased adult and up to $500,000 for a deceased minor for the loss of society and companionship.
How a Green Bay Drunk Driving Accident Lawyer Can Help You With Your Claim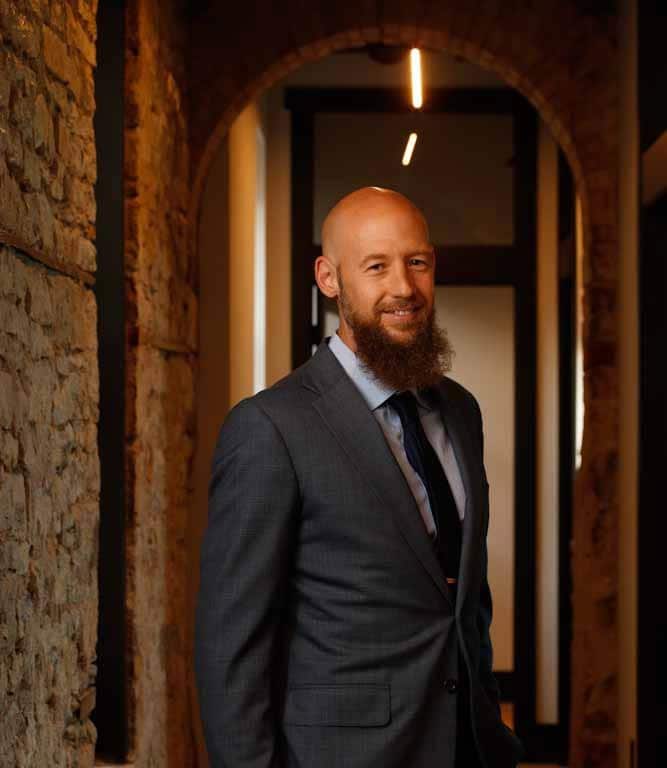 Many people hesitate to hire a personal injury lawyer because they fear they cannot afford one.
To ensure that anyone who needs legal counsel after an accident has access to it
, we provide:
A free case evaluation, which is no-cost, no-obligation time for you to obtain answers to your legal questions about your case and learn more about the process of seeking compensation and the services the legal team can provide.
A contingent fee billing method that allows you to withhold payment for the legal team's services until there is a positive outcome to your claim.
Some of the other services that our Green Bay drunk driving accident lawyers can do for you include:
Determining liable parties and their associate insurance resources.
Establishing a value to your claim.
Gathering the documentation, evidence, and witness testimony needed to prove liability and expenses.
Managing communication with the at-fault party's insurance provider to protect your claim from common insurance tactics and negotiate a fair settlement on your behalf.
Litigation services.
Collecting your negotiated settlement or court award.
The legal team at Nicolet Law Accident & Injury Lawyers is committed to providing our clients with customized solutions and personal attention as they navigate the often confusing and overwhelming process of seeking compensation for their injuries. We have the understanding and experience to feel confident in our ability to help you with your claim. We do not get paid attorney's fees unless you reach a favorable outcome, and we are here to make the process easier for you.
For your free case evaluation with an experienced Green Bay drunk driving accident lawyer, contact us online or call (920) 504-3655. Reach out to Nicolet Law Accident & Injury Lawyers today to get started.
Nicolet Law Accident & Injury Lawyers
2300 Riverside Dr, Suite 105
Green Bay, WI 54301