When you live in Green Bay, it's easy to get hooked on ATV and UTV excitement. Local riding trails give you easy access to adventure and fun. Rallies and motorsport venues present competitive challenges. You ride for the thrill of it, but, as with other off-highway vehicles, you also face risks.
As ATV/UTV use increases, accidents, injuries, and fatalities increase as well. If you sustain injuries due to someone else's negligent actions, you need a compassionate legal professional to protect your legal rights. When a Green Bay ATV accident attorney from our firm handles your case, we determine if a responsible party owes you compensation and fight to make sure you receive it.
Injured? Get Nicolet.
At Nicolet Law Accident & Injury Lawyers, we have always been dedicated to winning compensation for our injured clients. When a case involves an all-terrain vehicle, we often encounter complicated liability and damage issues. Our attorneys developed the knowledge and confidence to meet these challenges over years of resolving complex injury cases. We handle our clients' cases while they take time to heal and recover.
When we establish a working relationship with you, we take immediate steps to investigate your case. We examine the liability issues and identify the responsible parties. When appropriate, we place the negligent parties on notice and take steps to recover fair compensation.
<iframe width="200" height="113" src="https://www.youtube.com/embed/e5ceg9YtTxg?feature=oembed" frameborder="0" allow="accelerometer; autoplay; clipboard-write; encrypted-media; gyroscope; picture-in-picture; web-share" allowfullscreen title="Nicolet Law"></iframe>
Our Law Firm's Results
Our Green Bay ATV accident injury lawyers have always worked toward the most favorable outcomes for our clients and their families. We have accomplished this by beginning to prepare our cases as soon as possible after a harmful event. This requires comprehensive investigation, liability assessment, and injury evaluation. By developing our cases for ultimate disposition beginning on day one, we remain ready to deal with responsible parties, their insurers, and their legal representatives.
We have negotiated final settlements when adverse parties cooperated. If negotiations stalled, we continued through mediation or other Alternative Dispute Resolution programs. When necessary, we have presented our clients' evidence in court, letting a judge and jury decide.
Our lawyers have recovered over $55 million in compensation for our clients.
While we can't guarantee a specific result, our clients' personal injury stories demonstrate our dedication to fighting for our clients and holding insurers accountable.
Car Accident, $1,200,000: We resolved the case for $1.2 million. The insurance company originally offered only $50,000.
UTV Accident, $550,000: The liability insurance carrier offered only $75,000.
Motorcycle Accident, $1,100,000: We obtained $1.1 million for our client. The insurance company offered $650,000.
Accident, $1,050,000: The liability insurer denied the claim before our law firm took over. We eventually resolved the case.
All Terrain Vehicles in Green Bay
An increasing number of riders turn to ATVs and UTVs for outdoor recreation. The Wisconsin Department of Natural Resources (DNR) cites these types of off-highway vehicles as the fastest-growing vehicle category in the state. The DNR's most recent Recreational Vehicle Safety, Education & Enforcement report confirms 331,869 registered ATVs in the state and 134,718 UTVs. Riders maintain an active presence in Green Bay, Brown County, and throughout the state.
Riders have access to 43 publicly listed trails, also motorsports venues, and private trails. The Wisconsin ATV/UTV Association (WATV) lists 118 affiliated clubs across the state with an active organization in Green Bay. Rider clubs and organizations remain committed to recreation, sport, and enjoyment, but they make it clear that they consider riding a privilege. They use their clubs as a forum for promoting safety, noise control, and image concerns​.
Green Bay Recreational Vehicle ATV Statutes
Green Bay residents must comply with Wisconsin statutes. Chapter 23, Conservation §23.33, establishes off-highway vehicle regulations. The DNR also publishes a brochure with a summary of ATV and UTV regulations. Riders must also check the DNR websites for annual regulation updates. Here are a few of the critical requirements.
Many allow exceptions for certain circumstances.
An owner must register all ATVs and UTVs based on DNR requirements.
Vehicles must display a current Wisconsin registration decal.
Public-use vehicles must have license plates.
Out-of-state operators must purchase and display a valid trail pass.
Riders and passengers under age 18 must wear a DOT-approved helmet.
A rider gives implied consent for alcohol testing if an officer has probable cause to stop them.
Operators under age 21 must comply with "absolute sobriety" standards.
Riders can't operate a UTV on an ATV trail, route, or corridor.
In most instances, public highway operation is illegal or restricted.
Wisconsin has a system of standardized trail and route signs.
ATV vs. UTV
Wisconsin Conservation statutes define whether an off-highway vehicle is an ATV or a UTV. The statutory descriptions regarding off-road vehicles reflect ongoing revisions passed by the Wisconsin Legislature.
All-Terrain Vehicle (ATV)
Commercially designed and manufactured
Travels on three or more tires
Motor-driven
Dry weight of 2,000 pounds or less
No wider than 65 inches
Seat designed for the operator to straddle
Utility Terrain Vehicle (UTV, Side by Side, SxS)
Commercially-designed and manufactured
Dry weight up to 3,00 pounds
Four or more tires
A steering wheel
Lights: taillights, brake lights, and two headlights
No wider than 65 inches
A system of seat belts or restraints for each occupant
A structure designed to reduce rollover
Types of ATV Accidents
The Consumer Product Safety Commission determined that basic ATV/UTV design criteria often cause or contribute to accidents. They have a short wheelbase, a narrow track, and a high center of gravity. All of these features cause handling issues.
National safety agencies have concluded that most fatal ATV/UTV crashes fall within these categories.
Collision
Overturn
Ejection
Other
An ATV or UTV rider must only report an incident if it involves a fatality or an injury that requires treatment from a doctor. The operator must report an incident with injuries to a law enforcement officer "…without delay…" They must also submit a written report to the DNR within ten days. Because of the self-reporting requirement, minor accidents go unreported and undocumented.
ATV Recalls
ATVs and UTVs don't meet National Highway Transportation Administration vehicle manufacturing guidelines. The CPSC regulates ATVs and UTVs as they would any other consumer product. The agency establishes safety standards, receives consumer complaints, and recalls vehicles when necessary.
They have initiated several ATV and UTV recalls due to standards non-compliance and safety hazards with the potential to cause accidents or injuries.
Some of the recalled items include.
Luyuan Youth ATV Recall: Units sold for riders under age ten don't meet maximum speed limitations and CPSC safety requirements.
American Honda Recalls: The manufacturer's off-highway UTVs have steering and function issues that might cause a crash.
Arctic Cat Inc ATV Recalls: CPSC initiated two recalls: A pressure switch leaked brake fluid; a gear case component failure could cause control issues.
Maxtrade: Their ATVs' parking brakes didn't prevent them from moving. ATVs failed to meet safety standards.
ATV and RV Accident Injuries
Off-highway vehicle riders often sustain serious crash-related injuries as they have minimal protection, and ATVs have no safety restraints. The CPSC's most recent annual off-highway vehicle Report of Deaths and Injuries estimates that 105,400 ATV riders and passengers nationwide visited emergency departments.
They further determined that vehicle rollovers and occupant ejections cause the most serious and fatal injuries. Fracture is the most common injury. The documented head, neck, arms, shoulder, and torso as the most frequently injured body parts.
Injuries include:
Traumatic brain injuries
Spinal cord injuries
Back and neck injuries
Disc fractures and dislocations
Soft tissue injuries
Internal organ damage and bleeding
Burns
ATV/UTV Accident Injuries in Wisconsin
During its most recent reporting year, the Wisconsin Department of Natural Resources documented fatal and nonfatal injuries based on reported accidents throughout the state.
Non-Fatal Injuries: ATV 177; UTV, 134
Fatal Injuries: ATV, 34; UTV, 13
While no fatal accidents occurred in Green Bay or Brown County, several riders lost their lives in nearby Oconto and Shawano counties.
How an ATV Accident Attorney Helps You Obtain Compensation
When Nicolet Law Accident & Injury Lawyers negotiate a claim for our clients, we seek all legally recoverable compensation. A final settlement usually incorporates economic and non-economic damages. If we try a case, we sometimes seek punitive damages.
Economic Losses
This includes the total out-of-pocket expenses incurred during treatment, recovery, and rehabilitation.
When treatment is ongoing, a settlement includes estimated future expenses. Economic damages include:
Treatment Costs: Hospital and doctor bills, follow-up medical care, physical and psychological therapy, mobility structures and devices, funeral and burial expenses, and other calculable costs.
Lost Income: Lost wages, business losses, or self-employment losses.
Non-Economic Losses
We negotiate a settlement figure that places a fair value on an injured victim's emotional, psychological, and other subjectively assessed losses.
Non-economic damages sometimes include:
Pain and Suffering
Psychological trauma
Losses to family and spousal relationships
Diminished quality of life
Disfigurement
PTSD
Permanent impairment or scarring
Punitive Damages
Juries sometimes award punitive damages based on Wisconsin's punitive damage statute to punish the wrongdoer. According to Wisconsin law, our attorney must present evidence that proves the defendant "acted maliciously toward the plaintiff or in an intentional disregard of the rights of the plaintiff."
Your dedicated Wisconsin ATV accident attorney will diligently pursue all forms of compensation that you're entitled to.
Who is Responsible for ATV Accidents?
When you suffer injuries in an ATV or UTV accident, we investigate the circumstances and evaluate all the evidence.
When trail-riding with recreational vehicles ends with a crash, we sometimes find that multiple people or entities share responsibility for the property damage and bodily injuries.
Other ATV Owners/Riders: When another ATV operator crashes into you, they owe damages due to their negligent actions. If an owner lets an unsafe operator use their vehicle, they share liability.
ATV Manufacturer: Accidents and other casualties occur when manufacturers produce defective off-highway vehicles or disregard safety standards. A manufacturer shares liability if a manufacturing or design defect causes or contributes to a crash.
Motor Vehicle Operators: The Insurance Institute for Highway Safety determined that 73 percent of fatal ATV accidents occur on minor, rural roads. If a motor vehicle operator's negligent actions contribute to an accident, they share liability for the crash.
Property/Trail Owner: When an accident occurs due to a poorly maintained or constructed trail, the owner shares liability for the accident and injuries.
Vehicle Maintenance Contractor: When an accident involving improper or inadequate vehicle maintenance or repair causes a crash, the service contractor shares liability.
Supervising Adults: Young drivers require adult supervision. When an adult doesn't meet this duty, they share responsibility for the child's actions.
Negligent Parties and the Insurance Company Want to Avoid Paying Your Claim
When one person injures another, they rarely accept responsibility, at least not voluntarily.
Negligent parties, their insurers, and their attorneys often begin planning their defense strategies from the moment an accident occurs.
Negligent people don't always report accident claims to their insurers. If they do file a claim, they often report it as a "no liability" incident.
Some responsible parties have no insurance policy, so they take no action.
When a negligent party has liability insurance, the insurer usually controls the negotiations. They sometimes deny liability or make a low offer, forcing the injured party into filing a lawsuit.
Negligent parties sometimes avoid producing key evidence under their control. This is often a concern when a defective product causes injuries. Sometimes the Consumer Product Safety Commission forces manufacturers to recall defective products and take responsibility for their actions.
Some negligent parties prefer trying a case. They proceed, hoping that an injured plaintiff won't have the necessary evidence to prove their allegations.
At Nicolet Law Accident & Injury Lawyers, we understand how negligent parties, their insurers, and attorneys operate. We manage their defense strategies by building our cases as soon as possible after an accident. We obtain the evidence we need to present a compelling case. When it's time to resolve our clients' cases, our preparation gives us the tools we need to produce optimum results.
Contact Our Green Bay ATV Accident Attorneys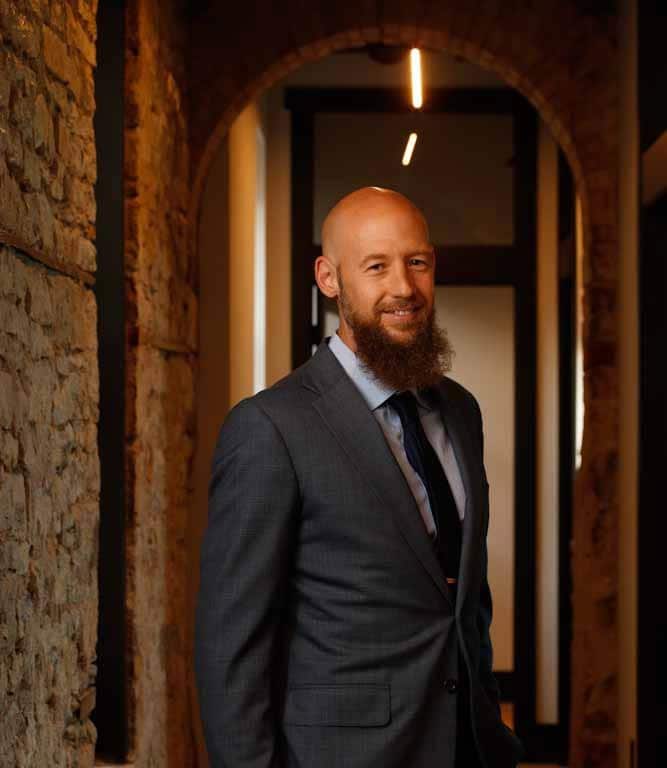 If you or a family member sustained injuries in an ATV/UTV accident, you shouldn't handle your claim on your own. When you hire Nicolet Law Accident & Injury Lawyers' Green Bay ATV accident injury attorneys, we handle the complex liability issues and protect your legal rights.
Contact us for your free consultation. Please click our chat button, visit our contact page and leave a detailed message, or call us at any time at (920) 504-3655.
"
Russell handled mine and my daughters claim, after being in a car accident and I have to say what an Amazing law firm. Stayed on top of my accident claim and case, even when the other company's a
djuster did not want to cooperate in communicating. Would highly recommend. While nobody ever "wants" to be in a situation to need to have to hire an attorney, if I ever was in need again, Nicolet Law firm would be my first call.
"
"
The Nicolet lawyer was fantastic in helping me with my car accident claim. Mr. Russell Nicolet was amazing always there when you needed him and very understanding of all my issues. Hope to never ne
ed a personal injury lawyer again but if I ever do I know who I am calling.
"
"
Professional, excellent communication, taking time to make sure you understand the details and your options... these are just a few of the ways I would describe Nicolet Law Office. We worked specifica
lly with Adam Nicolet on a complex accident and he did far more than a superb job. I would have no issue recommending Adam or this law firm and, well actually, I already have twice.
"