Worker's Compensation and Disability After an Accident
If you suffered a workplace injury and can no longer earn an income, worker's compensation and Social Security Disability Insurance are potential sources of benefits. These programs provide income replacement and medical coverage.
How do you determine from which program to seek benefits? Can you be compensated through both at the same time? Here is a deeper look at the benefits worker's compensation and Social Security Disability Insurance can provide and how these policies work together.
A worker's compensation attorney may also benefit your case and get you the case results you desire.
About Worker's Compensation
According to the U.S. Bureau of Labor Statistics, there are around 2.7 million nonfatal workplace injuries and illnesses yearly at company job sites across the nation. Nearly 1.2 million of these injuries resulted in the worker missing at least one day from work.
Worker's compensation is a form of no-fault insurance policy that most private employers must purchase on behalf of their employees. The policy provides benefits, including wage replacement and medical coverage for those injured on the job or who have suffered a work-related illness.
Who Is Eligible for Worker's Compensation?
Worker's compensation covers most employees in the U.S. who work for private employers.
To obtain the benefits from this policy, employees must:
Suffer a workplace injury or illness. The term workplace can include any location where the employee must report for duty to perform tasks within the normal scope of their employment. For many workers, this can be an office, a retail store, or a construction site. The workplace can also include a car for certain types of employees working as delivery drivers or in traveling sales.
Seek prompt medical treatment of their injury and inform their employer of the injury as soon as possible.
The Benefits Available Through Worker's Comp
Some of the benefits available through a worker's compensation claim include:
Reasonable costs of medical treatment provided by licensed professionals. In some states, claimants must see a physician selected by their employer or the employer's insurance provider. In other states—including Wisconsin and Minnesota (in most cases)—the worker can choose the physician they wish to treat their injuries.
Income replacement for the time the worker spends out of work, healing from their injuries. There are four different disability classifications for wage replacement. Temporary partial disability involves an injury or illness that results in a temporary restriction of work duties or hours while the individual recovers but continues working. If the worker cannot receive the same hours or pay during the period of work restriction, they can be eligible to receive a portion of the lost wages incurred while the restriction is in place. Temporary total disability provides a portion of the wages lost when workers are required to miss work to recover from their injuries at home. This classification can result in a portion of the lost wages being paid to the worker until deemed well enough to resume the normal duties and hours of their job. Permanent partial disability refers to wage replacement for those who sustain permanent disabilities but can still perform lower-paying work tasks. This benefit permanently replaces the difference in wages before and after the accident. Permanent total disability replaces a portion of the worker's wages until they reach retirement age if they have sustained a permanent workplace injury that renders them unable to perform the tasks of any job.
Death benefits, including wage replacement, funeral, and burial costs for the surviving family members of the deceased.
Vocational retraining for workers who can no longer perform the job they had when the workplace accident occurred but can still perform jobs in another industry.
The Process of Filing a Worker's Comp Claim
Each state has different requirements for filing a worker's compensation claim.
However, the process generally contains these steps:
After an accident injures a worker, they seek prompt medical treatment and report the injury to their employer.
The employer must report the injury to their worker's compensation policy carrier.
The insurance provider assigns a claims adjuster to the case to evaluate the injury and determine whether the worker is qualified to receive benefits.
The insurance provider notifies the worker about the benefits they are qualified to receive.
If wage loss benefits are applicable, there is usually a waiting period before payment of those benefits begins. However, if the injury results in several missed days from work, the worker will be retroactively paid from the first day of missed work related to the injury.
If the worker is assigned a disability level, they continue with their treatment plan until deemed recovered and return to work, or the injuries are determined to be permanent.
How Long Do Worker's Compensation Benefits Last?
The amount of time a claimant is eligible to receive worker's compensation benefits depends on the level of disability they've experienced and how long it takes them to recover from their injury. Temporary benefits are available until the worker can return to normal duties or until the worker has received benefits for the maximum allowable time according to state laws.
For example, a claimant receiving temporary total disability benefits in Minnesota can continue to receive those benefits for up to 130 weeks after the date of injury. At that time, either the worker's disability must be reclassified as permanent, or the worker must return to work.
If a worker returns to work before the allowable number of weeks of benefits have been paid, and they later miss work due to the same injury, they often can recommence their disability payments until they can return to work again.
About Social Security Disability Insurance
Social Security Disability Insurance benefits are available to those who have worked long enough and recently to qualify for disability benefits. Workers in the U.S. who pay for social security through automatic deductions from their paychecks can earn credits for each quarter of a year they work. They are eligible for up to four credits a year as long as they earn a specified amount. For example, in 2022, workers must earn at least $6,040 in the year to obtain four credits.
The amount of work credits needed to qualify for social security benefits depends on the age the claimant is when they obtain their disability. For example, most workers need 40 credits, 20 earned in the last ten years, to qualify, while younger workers who become disabled will qualify for fewer credits.
Who Is Eligible for Social Security Disability Payments?
To qualify for Social Security Disability Insurance payments, the worker not only needs to have earned enough credits through employment, but they also need to have been disabled for at least a year.
Social Security defines disability as:
An injury or illness severe enough to prevent the worker from engaging in substantial gainful activity.
An injury or illness prevents the worker from engaging in substantial gainful activity even in jobs outside their chosen profession.
The condition has lasted or will last at least a year or result in death. The Social Security Administration maintains a list of medical conditions for each major body system considered severe enough to prevent an individual from working.
Partial disability payments are not available through Social Security Disability Insurance. However, if an individual's condition improves after they have received benefits, they can keep those benefits while determining if they can perform work-related tasks.
The Benefits Available Through SSDI
Around 8.2 million people in the U.S. receive disabled-worker benefits through Social Security. Research indicates that workers who become disabled experience a 77 percent reduction in earnings over the first ten years following the accident that resulted in their disability. Their family income is reduced by around 28 percent, while food and housing consumption reduce by a quarter. SSDI provides wage replacement for workers who cannot work due to a disability.
The factors considered when determining the amount of wage replacement available for the worker include:
How long they worked and paid into Social Security.
How old they are when they become disabled.
The amount of income they were averaging before their disability occurred.
The assets they own and the income available through other household members.
The assistance they receive through other programs, such as worker's compensation.
Seeking SSDI Payments
Individuals can apply for Social Security Disability Insurance benefits online by completing the disability benefits application and a medical release form allowing the administration to review medical records about their disability or discuss their disability with a physician.
Some of the information needed for the application includes:
Your name, date of birth, and social security number.
The name, date of birth, and social security number of your spouse and any former spouse, if applicable.
The names and dates of birth of any minor children.
Your financial institution's routing number and account number for direct deposit benefit payments.
Detailed information about your disabling medical condition, including all treatments you've received for the condition in the past ten years, the types of medicines you are taking for your condition and who prescribed them, and all diagnostic testing you've had and who ordered the tests.
The amount you earned from your job in the last two tax years.
A list of your jobs in the 15 years immediately preceding your disability.
Information about any other benefits—such as worker's compensation—that you have received or applied to receive.
Once the individual has submitted their application, the Social Security Administration will confirm the receipt of the application either electronically or by mail. Administrators will review the application and contact the applicant if they need additional information. The administration will also inform the applicant if other family members can receive benefits on their record or if they are qualified to receive benefits on the record of a family member such as a spouse or parent.
Once the administration has decided on the application, they will notify the applicant and provide further instructions about the benefits they will receive or how to appeal their decision.
Can You Receive SSDI and Worker's Compensation At the Same Time?
As noted by the Social Security Administration, claimants can simultaneously receive worker's compensation and Social Security Disability Insurance payments.
However, receiving worker's compensation benefits can reduce the claimant's SSD benefits. Both benefits cannot exceed 80 percent of the worker's average weekly wage before they become disabled.
How an Experienced Attorney Can Help You Obtain the Most Benefits for Your Disability
Attorneys experienced in assisting individuals in obtaining worker's compensation, SSDI, or other benefits after a disabling workplace injury can provide many services, including: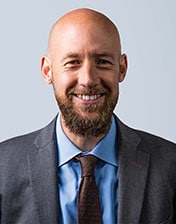 An exploration of the different programs the individual can obtain compensation and benefits from and how these programs can work together to provide the most comprehensive coverage of the injured worker's needs.
Assistance applying for or filing a claim to receive these benefits.
Gathering the documentation necessary to prove the worker's eligibility for the benefits.
Assistance appealing a decision made by a worker's compensation provider or the Social Security Administration.
Helping the worker to resolve administrative errors or other issues that result in a delay in payments.
Were you injured on the job and have mounting expenses and losses? Contact an experienced personal injury attorney to learn about the benefits available to you. Schedule a free case evaluation and work toward receiving the support you need for your injuries.