What Makes a Lawyer in Superior the Best for My Personal Injury Case?
If you sustained personal injuries in Superior, Wisconsin, you naturally want to find the best lawyer to handle your case. Lawyers come in many types, and there are lots to choose from in Superior. By following the simple tips outlined below, you can locate the lawyer with the best chance of getting you the maximum payment for the harm you've suffered.
All Lawyers in Superior Are Not the Same
The first thing to know about finding the best lawyer to handle your personal injury case in Superior is that lawyers come in lots of different varieties. You can find lawyers in the Superior region who handle divorce and child custody cases, criminal cases, estate planning cases, business cases, insurance cases, labor and employment cases, tax cases, real estate cases, school cases, and municipal cases, to name just a few. For virtually every way the law touches our lives, there's a lawyer somewhere whose practice focuses on it.
As the victim of an accident in Superior, however, there's only one type of lawyer you need: a personal injury lawyer. That's a lawyer who represents injured people like you in legal actions seeking compensation for their losses. Personal injury lawyers get money for you when you're hurt or sick because of someone else's bad decisions or actions.
You can even find personal injury lawyers focusing on particular accidents or injuries. Some personal injury lawyers concentrate primarily on motor vehicle accidents, for example. Others might focus on slip and falls, pedestrian accidents, or brain injuries. Or, a personal injury lawyer may concentrate on several of these types of cases but not others.
The point is, in selecting the best lawyer in Superior for your personal injury case, it's possible to get specific. Depending on what happened to you, you might find a lawyer who has experience with the exact type of accident or injury you've suffered.
Qualities of the Best Lawyer for Your Case in Superior
What qualities should you look for to know if a personal injury lawyer is right for you? Many lawyers are multi-talented, but the right law firm for your case should ideally have these characteristics.
Extensive Experience
Hiring a law firm with extensive experience with the type of accident or personal injury you've suffered can be critical. Of course, that might not always be possible if (for example) you suffered an especially unusual type of trauma. But a well-respected personal injury law firm in Superior will have gained a breadth of knowledge about all sorts of mishaps and health conditions over their years of practice that they can use in your case.
An All-Star Team
The best personal injury lawyers will have an all-star team of attorneys and legal support professionals to handle your case in Superior. Although some attorneys can do an admirable job on their own or with a skeleton staff, the safer bet is to choose a firm that's prepared for whatever your personal injury claim throws their way.
Lawyers in Superior with the human and financial resources to tackle cases of any size or complexity stand the best chance of getting you the money you need to pay your expenses and plan for the future.
A Track Record of Results
The lawyers who tend to do the best job for injured clients are the ones who can demonstrate an impressive track record of getting favorable case results in circumstances similar to yours. Of course, past results can never guarantee future success.
But they serve as a telltale sign that a Superior-area law firm understands the effort and commitment required to deliver the goods in challenging cases. You can trust a firm with multiple million-dollar-plus personal injury settlements and jury verdicts to its name to pursue maximum compensation for you.
A Sterling Reputation
To identify the best personal injury lawyer for your case, it also helps to look at what others say about them. Look for a law firm that can show it has the trust of former clients who have benefited from its personalized approach and dedication to success.
You also want lawyers who have earned the respect of fellow lawyers, as reflected in recognition in local and national publications. Like a lawyer's track record of results, a sterling reputation is a telltale sign that you have quality and strength on your side, fighting to protect your rights.
A Connection to the Community
Personal injury cases tend to involve facts and evidence connected to a specific location—an intersection or a local business, for example. And they're often resolved by courts in the same area where the accident or injury occurred. For those reasons, the best lawyer for a personal injury case in Superior is one who possesses a close connection to the community and understands its culture, concerns, and pace of life.
That's the lawyer who stands the best chance of relating to you on a personal level, uncovering important evidence, and gaining the trust and respect of a judge or jury who might decide your case.
A Commitment to You
Picking the best lawyer for your case in Superior also involves evaluating intangible qualities that can be hard to measure but relatively easy to recognize. You need a law firm that demonstrates—through its worth ethic, attitude, and approach to client service—a firm and unyielding commitment to fighting for your rights and interests, no matter what the challenges that may lie ahead.
It's difficult to catalog the many positive traits of that sort of lawyer, but most people know it when they see it. Trust your gut that you'll know it, too.
What roles does the best lawyer for my case play?
A Superior lawyer with the particular combination of characteristics described above will have the talent and resources to handle every aspect of your personal injury claim.
The lawyer will also have the flexibility and adaptability to surmount any hurdle standing between you and the money you need to cover your losses and move forward with your life. Here are just some of the roles the best attorney in Superior for your personal injury claim might play.
Investigator
Top personal injury lawyers can investigate the facts and circumstances that led to their clients getting hurt. They don't simply rely on police reports or the findings of insurance adjusters. They send their team into the field when necessary to gather evidence, interview witnesses, and dig into official records.
They understand the importance of forming their own opinions about what happened and who should bear the blame. They know that's the only way to hold the greatest number of parties accountable for an injured client's losses.
Advisor
The best personal injury lawyers in Superior make a personal connection with their clients by serving as trusted counselors and advisors. The aftermath of a personal injury can throw a person's life into turmoil. Attorneys help their injured clients bring order to that chaos by answering questions with patience, explaining options with clarity, and giving wise and considered advice on important medical, financial, or life decisions that might affect their client's rights.
Representative
Healing from a personal injury also takes time and energy, which can feel like it's in short supply when you have to fend off calls from insurance adjusters, reporters, and others who want you to tell them about what happened. The right attorney for your case in Superior acts as your personal representative, dealing with insurance companies, official investigators, and the media on your behalf so you don't have to.
The best lawyer aims to protect you from people who might want to compromise your rights and interests. Your lawyer should do this to give you the time and space you need to focus on your physical and emotional recovery from severe trauma.
Advocate
The best personal injury lawyer's core mission is to get you compensation for the losses you suffered because of someone else's wrongful conduct. Accomplishing that mission to its utmost requires the skill of a determined, sophisticated advocate; someone who knows how to gather, organize, and analyze evidence, research the law, and assemble it all together into a persuasive, hard-hitting written claim made to a court, defense lawyer, or insurance company.
Your best lawyer backs up that claim through smart litigation strategy and passionate, skilled oral advocacy. At every stage, the lawyer works to advance your rights and protect your interests.
Negotiator
Most personal injury cases in Superior get resolved out of court through a negotiated settlement. In the typical settlement, the injured person receives money in exchange for agreeing not to take further legal action against the paying parties. The premier lawyer for your personal injury case has years of experience negotiating top-dollar settlements for clients like you.
You need an attorney who understands claim values, negotiating leverage, and how to extract maximum payments from insurance companies and at-fault parties. Your lawyer will always give you precise, frank advice about accepting or rejecting a settlement offer and will never settle a case without your permission.
Trial Attorney
A lawyer doesn't stand a realistic chance of achieving maximum payment for you in your Superior personal injury case without having the ability and readiness to take your case to trial. Hiring a top lawyer in Superior who knows how to win for you in court signals to defense lawyers and insurance companies that they just assume you'll settle your claim at all costs.
If getting you a fair result requires taking your case to a judge and jury in a Douglas County courtroom, look for a trial lawyer who relishes the opportunity to go the distance.
Doer
Returning to the subject of intangibles, the best lawyer in Superior for any case is one who takes the initiative and gets the job done. Someone who takes the initiative to chase down leads, tease out legal arguments, and pursue your interests as if they were their own. Hire that kind of doer to handle your Superior personal injury case, and you won't go wrong.
You Can Afford to Hire the Best Personal Injury Lawyer for Your Case
Personal injuries can put you under significant financial strain. The last thing you need while healing from trauma is to worry about how to pay for a top-flight lawyer to handle your case. And you don't need to.
The best Superior-area personal injury lawyer will agree to handle your case on a contingent fee basis. The lawyer will get to work for you without requiring a penny of payment upfront, and they won't bill you by the hour, either. Instead, you can expect that attorney to join the fight in exchange for nothing more than your agreement that the attorney can keep a portion of what's recovered in your case as a fee. The best attorney for your case in Superior only gets paid, in other words, if you get paid.
Great lawyers work on contingency because they understand your challenges and care about giving you access to justice. Contingent fees allow anyone to hire a personal injury lawyer, regardless of financial circumstances.
Contact an Experienced Superior Personal Injury Lawyer Today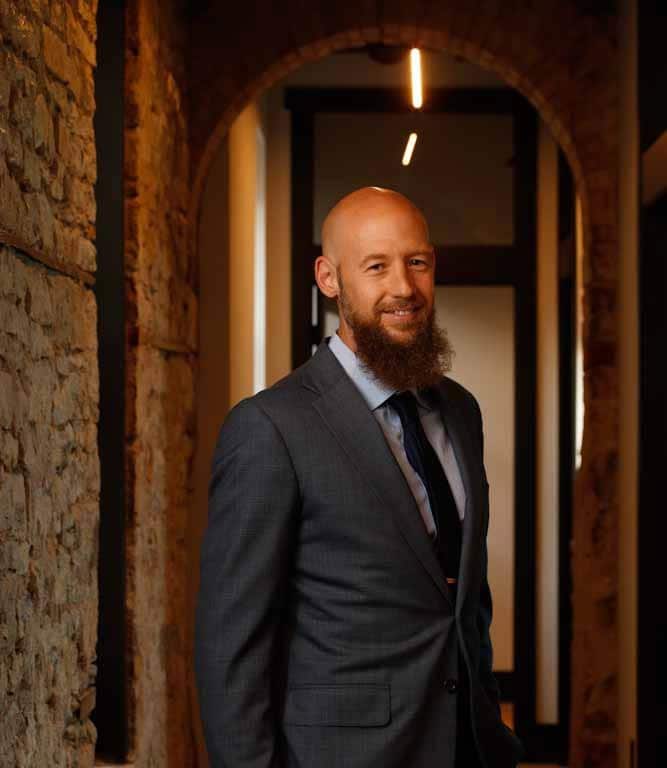 You deserve the best possible legal representation after getting hurt in a Superior-area accident. The right lawyer can turn your valuable rights to compensation into real money you can use to pay your bills and rebuild after an injury. Reach out to a Superior personal injury lawyer.
Don't wait to connect with the best lawyer in Superior about your potential personal injury case. You may have only limited time to act before your rights expire. Contact a top-rated personal injury lawyer in Superior today for a free consultation with a legal professional who can evaluate your circumstances and explain your options.