How Do You Know if You Have a Legal Claim After Cyclospora Food Poisoning?
While an unpleasant thought, fresh or prepackaged foods can contain bacteria or parasites that can make consumers sick. A rare but increasingly common food- or water-borne parasite is Cyclospora cayatenensis.
Consuming food or water containing these microscopic parasites can result in a parasitic infection lasting for several months, causing extreme watery diarrhea and other symptoms. Some cases of Cyclospora food poisoning can give rise to a legal claim for damages a victim suffers. Here is a look at Cyclospora exposure and how to determine if you have a legal claim. Reach out to a food poisoning lawyer.
What Is Cyclosporiasis?
As the Minnesota Department of Health explains, cyclosporiasis is a diarrheal illness caused by consuming food or water containing the Cyclospora parasite. Cyclospora is found in all areas of the world but is most common (endemic) in tropical and subtropical regions. Most U.S.-acquired cases of cyclosporiasis are foodborne. The most common source of Cyclospora infections is fresh produce such as raspberries, basil, snow peas, and lettuce. Infectious forms of this single-celled parasite are found in human feces, and most commonly transmitted by contact with food or water that is contaminated with fecal material.
The U.S. Food and Drug Administration (FDA) notes that cyclosporiasis only occurs in humans. The parasite must spend time in a certain environment to sporulate become infectious. Because of this, the infection will not spread directly from person to person, but rather by consuming food the parasite contaminated.
It typically takes two days to two weeks after consuming contaminated food for the symptoms of cyclosporiasis to appear. Those symptoms commonly include watery diarrhea accompanied by stomach cramps, loss of appetite, nausea, fatigue, and a slight fever. Unfortunately, once a person is infected, they can remain sick for several months, experiencing some days when it seems like they have recovered, only to feel worse again within a short period.
Cyclosporiasis can affect all aspects of a person's life, resulting in missed work, medical expenses, and other hardships. While manufacturers and suppliers have a legal duty to provide reasonably safe fresh produce for consumers, determining the source of the infection so you can file a legal claim seeking compensation for the the illness can present difficulties.
Who Can Cyclosporiasis Infect?
People of all ages who have consumed food contaminated by the Cyclospora parasite can become ill with cyclosporiasis. However, as explained by the U.S. Department of Agriculture's Food Safety and Inspection Service (FSIS), the infection is more common in certain individuals, including young children, older people, pregnant women, and those with weakened immune systems as a result of HIV/AIDS, cancer, diabetes, or transplant recipients.
Cyclosporiasis has been linked to several complications, including post-infectious IBS, reactive arthritis, inflammation of the gallbladder, and even Guillain-Barré Syndrome. Complications are most commonly experienced by those who did not receive medical treatment for the illness. While the condition is rarely fatal in the U.S., having a long bout of diarrhea can result in potentially life-threatening dehydration, particularly in infants or the elderly.
How Common are Cyclosporiasis Outbreaks in the U.S.?
According to the Centers for Disease Control and Prevention, people suffer from cyclosporiasis in the U.S. year-round, though infections are more common in the spring and summer months. Recently, the CDC and state health officials investigated two Cyclospora outbreaks, one resulting in 84 cases and the other, 43 cases. Both outbreaks were determined to result from consumers eating green, leafy, contaminated vegetables.
Additionally, the CDC identified 1,129 cases of cyclosporiasis in people with no history of international travel within the incubation period for the illness ("domestically acquired" infections). Those infections occurred in 33 states, and while no deaths were reported, at least 74 people were hospitalized.
How Is Cyclosporiasis Diagnosed and Treated?
When a physician suspects their patient has acquired a foodborne illness, they will often diagnose it through a stool sample. A specific test is typically required to detect Cyclospora, so if you believe you are suffering from this type of infection, ask your doctor about testing for it.
If the lab discovers Cyclospora, the physician will report the illness to the state health department. The health department will work with the patient on developing a food history to track the infection's source.
Sometimes, many people acquire a Cyclospora infection from the same contaminated food source. If enough people have the infection and have reported consuming the same type of food, the health department can often determine the cause of the outbreak.
After a Cyclospora outbreak, the grower, manufacturer, distributor, or retailer may voluntarily recall the contaminated lot or lots.
The Timeline of a Cyclospora Infection
It takes three to six weeks for a Cyclospora infection to present symptoms, doctors to diagnose and treat it, and to identify a link to a specific source.
In a typical progression:
A person consumes Cyclospora-contaminated food or water.
Within two to 14 days, the individual begins experiencing symptoms of cyclosporiasis.
Nine to 19 days after exposure, the individual seeks medical treatment for their illness.
A stool sample is requested to diagnose the illness, with results available within two days.
The healthcare provider reports the illness to the state health department.
The public health department interviews the patient to determine a possible outbreak or a link to a certain product within seven to 14 days.
The timing of diagnosis and confirmation by the health department can change depending on circumstances and complications.
How Do You Know If Can File a Legal Claim After Cyclosporiasis?
If you've suffered cyclosporiasis, you may want to seek compensation. The health department must determine the source of your infection through a confirmed diagnosis and a careful review of your food history. Once it obtains this information, seek a free case evaluation with a food contamination lawyer.
At your free case evaluation, you can discuss your case with an experienced legal professional. The attorney can answer the questions you have about your case and can also determine if you can file a legal claim against the company responsible for the produce or prepackaged food.
Why You Need a Lawyer for Your Cyclospora Food Poisoning Claim
An experienced product liability lawyer who has assisted clients with claims involving food contamination can provide a free case evaluation to determine whether you are eligible to file a claim. They're also a source of information about the claims process, and this information is provided without obligation. However, if you decide to hire a lawyer to assist you with your claim, they can provide several other services. These services include managing communication with the liable company's insurer.
The companies that provide fresh produce and prepackaged food are often multi-million dollar enterprises that can afford to hire the best insurers and attorneys to protect them from claims made against their products.
The insurers and attorneys have the money and clout to make many claims disappear simply by exploiting the claimant's lack of legal knowledge. They will use tactics to make the claimant believe no money is available for their claim or convince them that the illness was caused by something other than their product. They will delay investigating and responding to the claim or even lead the claimant into making statements that could hurt their case.
An experienced product liability lawyer will manage communication with the company, its insurers, and its attorneys. They will use their knowledge of the law to protect the claim from being devalued during the process and will fight for the compensation their client needs, even if it means filing a lawsuit and going to court.
Other Services a Food Poisoning Attorney Can Provide
While your attorney can manage communication with the liable company and its legal and insurance representatives, they can also:
Evaluate your claim. Determining a claim's worth involves much more than simply adding up your medical expenses. Your attorney will also account for your lost wages and psychological impacts from your illness, such as pain and suffering, emotional distress, and inconvenience.
Obtain evidence and documentation to prove your illness and the claim's value. Your attorney will want to see the results of your culture and other documentation about your diagnosis and treatment. In many cases, they will also rely on expert testimony to help solidify the connection between the product that is the subject of the claim and the illness you suffered.
Guide all of the process and explain whether an offered settlement is fair.
Assist you in joining mass litigation for your case to be considered along with the cases of other individuals who have also acquired a Cyclospora infection from the same product or product line.
Negotiate a settlement that fairly compensates you for the expenses and impacts you incurred due to your Cyclospora infection.
File your claim as a lawsuit within the statute of limitations for product liability claims in your state.
Collect your compensation from your settlement or court decision.
What if Consuming Contaminated Food at a Restaurant Caused Your Illness?
Unfortunately, standard types of disinfection, including chlorine disinfection, will generally not rid contaminated food of Cyclospora parasites. Because of this, restaurants are not always able to prevent infections by practicing safe food handling and frequent hand washing.
If contaminated restaurant food caused your illness, your attorney would determine the restaurant's liability or if the contaminated existed before the restaurant received the food.
If the health department confirms an outbreak at the restaurant, a claim can usually be filed against the restaurant's business liability policy or against its produce supplier. Your attorney will carefully examine the details of your claim to identify all sources of liability and all associated insurance policies that can be accessed to compensate your claim.
What Your Attorney Needs to Prove in a Successful Cyclospora Claim
As noted, legal claims for Cyclospora infections can only be filed in certain circumstances when there is a proven diagnosis and a source determination. Product liability claims involve strict liability, which means that a claimant and their attorney do not have to prove that the company that produced the contaminated product knew or had reason to know about the contamination. You must prove that the product was defective and that you suffered an illness due to that defect.
Because this is a relatively rare infection, you'll want to make sure you hire an attorney with experience working with Cyclospora claims. The Nicolet Law team has experience successfully handling hundreds of cyclosporiasis claims.
How to Afford an Experienced Product Liability Lawyer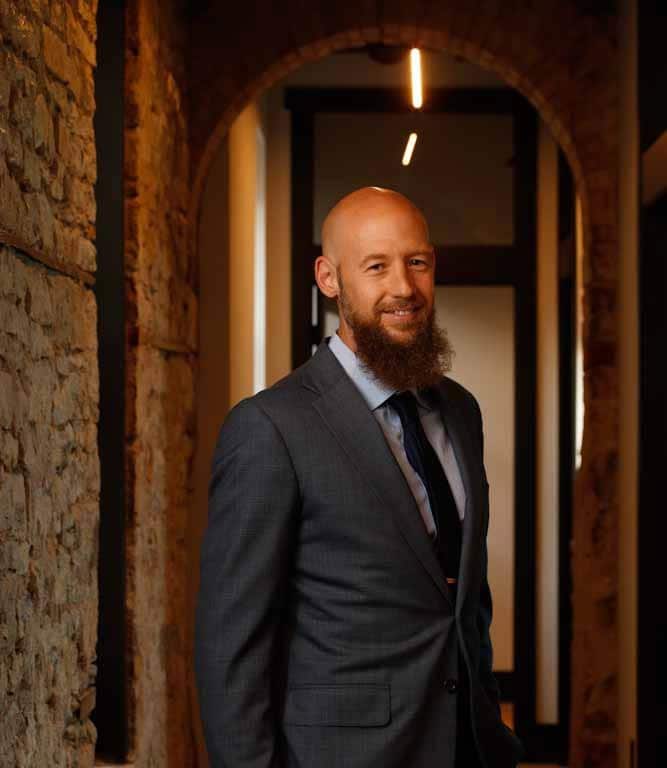 Personal injury lawyers, including those who work on product liability claims, generally use a contingent fee billing method. This method allows you to hire an attorney to help you with your claim and you only pay for their services if your claim is successfully compensated. If you lose your case, you don't owe your legal team for their services. When you recover compensation, your attorney is paid with a percentage of your total award.
If you've suffered damages from exposure to products contaminated with Cyclospora, you may deserve compensation from the liable business. Contact an experienced products liability attorney to discuss your circumstances and determine how you can proceed in seeking fair compensation for your losses.