Scientists and others, including the Unified Parkinson's Advocacy Council, have linked paraquat dichloride, more commonly known as paraquat, to several illnesses, including Parkinson's disease.
whether you have been a victim of Paraquat in Wisconsin or Minnesota our experienced product liability lawyers can investigate claims of agricultural workers, farmers, groundskeepers, and others who suspect they have an illness caused by paraquat. Anyone working in the agricultural industry is at risk of developing illnesses associated with the chemical.
What Is Paraquat?
If you breathe in paraquat while spraying or otherwise come into contact with the chemical, you could suffer from illnesses, including Parkinson's disease, after exposure. Paraquat is a chemical herbicide that farmers and others use to control weeds.
The chemical is a major threat to human health, especially those that breathe it in. Thirty-two countries, including China and the European Union, have now banned paraquat because of the dangers of using it. This dangerous chemical is still legal to use in the United States.
Paraquat Poisoning
If you ingest paraquat by mistake, just one sip can kill you. It is that toxic. No one has come up with an antidote for paraquat poisoning. You do not have to ingest paraquat to suffer from the effects of poisoning. Inhaling it, coming into contact with it after someone sprays plants with it, and getting it on your skin can all give you paraquat poisoning.
To keep people from accidentally ingesting paraquat, the United States mandates that manufacturers add a blue dye to it, add a chemical to induce vomiting if you accidentally ingested it, and give it a strong odor. These factors help people identify mislabeled paraquat or if the container loses its label. If you bought paraquat outside the country, it might not have these additional safeguards.
Immediate Signs of Paraquat Exposure and Later Signs
If you notice strange symptoms after working with paraquat, you might have paraquat poisoning.
Some of the signs and symptoms of exposure include:
Mouth and throat pain and swelling.
Nausea and/or vomiting.
Abdominal pain.
Diarrhea (can be bloody).
Dehydration and/or electrolyte abnormalities.
Low blood pressure.
If you ingested a very small amount of paraquat, you might not notice issues until days or weeks later. You might notice include heart, kidney, and/or liver failure, scarring of your lungs, acute kidney failure, coma, a fast heart rate, confusion, pulmonary edema, muscle weakness, seizures, and respiratory failure.
Some of the long-term effects of paraquat poisoning include long-term lung damages, heart failure, kidney failure, and esophageal strictures. Any or all of these issues could lead to death.
Paraquat Brand Names and Crops
Farmers use paraquat on many crops, but the most common crops are soybeans, cotton, corn, grapes, alfalfa, and orchard crops. This highly toxic chemical is also known as Helmquat, Cyclone, Gramoxone, and Parazone.
You now have to have special training and a license to mix, load, or apply paraquat. This training is over and above the Restricted Use Pesticide licenses.
States with the most paraquat use include Alabama, Arkansas, California, Florida, Georgia, Kansas, Kentucky, Illinois, Indiana, Missouri, North and South Carolina, Tennessee, and Texas.
Signs of Paraquat Poisoning
The signs of some of the illnesses associated with paraquat and paraquat poisoning include:
Motor symptoms, including slowness, stiffness, walking problems, resting tremors, and difficulty with coordination and balancing.
Non-motor symptoms, including low blood pressure, constipation, sweating problems, sexual problems, and problems urinating.
Physical changes, including being overly tired during the daytime, drooling, changes to your skin, pain, changes to your vision, speech issues, problems sleeping, loss of smell, weight changes, and issues with swallowing.
Emotional and cognitive changes, including issues with thinking or remembering things, lack of motivation, loss of interest in activities, hallucinations, anxiety, depression, and paranoia.
Paraquat Exposure
If you believe your occupation exposed you to paraquat, immediately remove any clothing without touching the paraquat. Pull a shirt over your head from the collar rather than from the bottom of the shirt.
Immediately flush any skin that comes into contact with paraquat with large amounts of soap and water. Rinse eyes with plain water for 10 to 15 minutes if you believe you got paraquat in your eyes. Throw contacts away. If your eyeglasses come into contact with paraquat, wash them with soap and water.
Put exposed clothing into a plastic bag and seal it. Then, seal the bag inside another plastic bag. Contact the state health department or emergency personnel—they will dispose of the clothing.
If you ingest paraquat, seek medical attention immediately. Do not wait.
Recoverable Damages for Paraquat Poisoning
The damages you can recover depend on how the paraquat affected you. In some cases, you could recover long-term damages.
Some of the types of damages you could recover after paraquat poisoning include:
Medical expenses, including physical therapy, occupational therapy, and cognitive and other psychological therapies.
Lost wages and future earning capacity.
Funeral, burial, and/or cremation expenses if paraquat poisoning caused the death of a loved one.
Pain and suffering, including emotional distress for anxiety and/or depression.
Loss of use of a body part or bodily functions.
Inconvenience if you have to hire someone to do the chores you normally do, such as house cleaning, grocery shopping, lawn maintenance, and home repair and maintenance.
Choosing a Paraquat Lawyer
If you are looking for an attorney who takes paraquat lawsuits, choose an attorney with: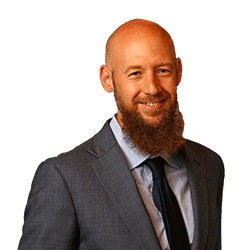 The attorney offers a free, no-obligation case evaluation.
The attorney's track record for settling and litigating product liability cases. If you cannot settle, the attorney should also have experience in litigating a paraquat case.
You need an established firm with the resources and the experience to look out for your best interests.
While this seems like a given, often, it is not because some attorneys have satellite offices everywhere—the attorney should know Wisconsin and Minnesota laws like the back of his hand.
If you sustained paraquat poisoning or have an illness that you believe was caused by paraquat exposure, speak with an experienced paraquat injury attorney for a free, no-obligation case evaluation.