If you suffer injuries in a Bismarck car accident someone else caused, you may not know what to do next. In this confusing and overwhelming time, you must take action to protect your rights and receive the compensation you deserve. This is where a Bismarck car accident attorney at Nicolet Law Accident & Injury Lawyers can help you.
No matter how serious your injuries, our car accident lawyers can recover damages for medical bills, lost income, pain, suffering, and other expenses related to the accident. We can also deal with insurance adjusters and ensure you receive a fair settlement. We can represent you in court and fight for your rights if necessary.
The Bismarck car accident lawyers at Nicolet Law Accident & Injury Lawyers are here for you. We can provide you with the legal guidance and support you need during this difficult time, and we will remain with you throughout the legal process to help you get the maximum compensation you need.
Our lawyers have experience dealing with insurance companies, negotiating settlements, and representing clients in court. We can protect your rights and increase your chances of getting favorable results.
Contact us today at 1-855-NICOLET for your free consultation.
Why Choose Us as Your Bismarck Car Accident Attorneys
The attorneys at Nicolet Law Accident & Injury Lawyers have more than 100 years of collective experience.
We will put your needs first and fight hard to help you get full and fair compensation for your injuries and losses.
We care. A family-run law firm, we will treat you like family, with the care, dignity, and respect you deserve. We understand what you are going through and always have your best interests at heart.
We win. We have obtained several verdicts and settlements of more than $1 million for car accident victims, along with many other substantial awards. While we cannot guarantee how much you will get for your injuries, we can promise to do all we can to maximize your financial recovery so you have all you need to realize the most complete physical recovery possible.
We constantly strive for excellence. Many of our lawyers have earned national recognition for our outstanding professionalism and legal abilities. We have also received countless top reviews and powerful testimonials from our clients. We are passionate about the law and helping others. We never stop trying to get better to offer the highest level of representation to the people who need our help.
Our law firm offers free consultations, and our lawyers work on a contingency fee basis. This means you pay nothing upfront for us to review your case and represent you. We only accept a fee if we recover compensation for you.
To learn more about your options for pursuing compensation after another driver hurt you because of their negligence or recklessness, contact Nicolet Law Accident & Injury Lawyers at 1-855-NICOLET for your free case evaluation.
Risks of Car Accidents in North Dakota
The North Dakota Department of Transportation reports that motor vehicle accidents are the state's leading causes of injury and death. Around 94 percent of motor vehicle accidents result from preventable driver behavior. Alcohol impairment and speeding/reckless driving make up the largest percentage of preventable driver actions contributing to car accidents.
In one recent year, more than 14,000 motor vehicle crashes occurred in North Dakota, resulting in 4,258 injuries and 100 deaths. This marks a slight decrease from previous years, but far too many people suffer serious injuries or lose their lives in North Dakota because of someone else's negligence or wrongdoing.
Also, North Dakota's traffic-related fatality rate consistently exceeds the national average. A motor vehicle crash occurs every 37 minutes in the state. A car accident injures a person every two hours, and a motor vehicle crash kills someone every four hours. Car crashes happen more frequently in July, August, and September, and men are far more likely to suffer severe or fatal injuries in a car accident than women.
The most common causes of car accidents in North Dakota include:
Speeding
Reckless driving
Drunk or drug-impaired driving
Driver fatigue
Drivers not obeying traffic signals
No matter how safe a driver you are or how defensively you drive, you risk a severe and life-threatening injury due to a negligent driver every day.
What Are the Most Common Car Accident Injuries?
Car accidents can cause severe injuries, particularly at high speeds.
Some common injuries we see here at Nicolet Law Accident & Injury Lawyers include:
Whiplash and other neck injuries
Back injuries and spinal cord trauma
Concussions and head injuries
Traumatic brain injuries
Broken bones
Soft-tissue damage
Crush injuries and amputations
Internal organ damage
Deep cuts and severe bruising
Even if your injuries appear minor or you don't think the car accident seriously hurt you, always get a complete medical evaluation following a car accident in North Dakota. Some injuries may take time to show symptoms, and you may not know the extent of your injuries until your doctor orders and analyzes diagnostic tests like X-rays, MRIs, and CT scans.
You want compensation for your current medical expenses and any care you may need going forward. The attorneys at Nicolet Law Accident & Injury Lawyers can ensure you get the medical attention you need. We can document your injuries so you can pursue the full compensation you need now and in the future.
What to Do After a Car Accident
After a car accident, to protect your legal rights:
Get Medical Treatment
The first thing you must do after a car accident is to get medical attention. Even if you don't feel hurt or notice any obvious signs of injury, get checked out by a medical professional as soon as possible. As stated, some injuries, such as whiplash or internal bleeding, may not immediately appear but can cause severe problems if left untreated. You will also need documented evidence that you suffered an injury and received treatment to file a car accident injury claim.
Report the Accident
Contact the police after a car accident. In fact, North Dakota requires you to report any accident that injured or killed someone or if the total property damage exceeds $4,000. (The increasing sophistication of cars can make repairing even slight damage to a bumper or windshield cost more than that minimum threshold.)
The police will create a report documenting the accident, including their opinion on who caused the crash, which you can use as evidence in any legal proceedings. Additionally, the police can direct traffic around the accident scene and keep everyone involved safe.
Document the Scene
Document as much evidence as possible at the accident scene. If you can, photograph your car damage, any other vehicles involved in the wreck, and your injuries. If anyone witnessed the crash, get their contact information as well.
Get the Other Driver's Information
Get contact information from the other drivers involved, including their names, addresses, phone numbers, insurance information, and license plate numbers. Get the contact information of any passengers in the other vehicles.
Get a Car Accident Attorney
A car accident lawyer can protect your legal rights and ensure you receive the medical attention you need after a car crash. They can also fight hard to get the full compensation you need. Consult an attorney before filing a claim with any insurance company, including your own, so you don't inadvertently say or do something to jeopardize your chances of getting compensation.
Why You Need a Car Accident Lawyer
Understanding Car Accident Laws
After a car accident in Bismarck, you need a lawyer who understands the state's laws regarding car accidents. Our car accident lawyers can explain the laws and how they apply to your case.
For example, North Dakota is a no-fault state, so you will submit a claim with your own insurance no matter who caused the crash. You may pursue additional compensation once you exhaust your own policy limits, and your lawyer can navigate the legal system for you and protect your rights.
Determining Fault and Liability
A car accident lawyer can gather evidence, interview witnesses, work with experts to determine responsibility for the accident, and complete other complex duties. Your lawyer can also calculate your damages and how much compensation you deserve.
Negotiating With Insurance Companies
A car accident lawyer can handle all of the frustrating and confusing communications with the insurance company for you. Your lawyer can negotiate with the insurance company to ensure you receive the compensation you deserve. If the insurance company refuses to offer a fair settlement, your lawyer can take your case to court.
Filing a Lawsuit
If we cannot settle with the insurance company, our car accident lawyers can file a lawsuit for you. Our lawyers can represent you in court and fight for your rights. Our car accident lawyers can guide you through every step of the way, making a lawsuit's stressful and time-consuming process much easier.
How Much Compensation Can I Get for My Bismarck Car Accident Injuries?
The compensation you receive will depend on the nature of the accident, how much responsibility the other party bears for the accident, and the severity of your injuries.
Victims who suffer catastrophic injuries usually receive more compensation. However, you can recover compensation for less-severe injuries, and your attorney can explain how much you can realistically expect to receive after they review your case.
In most cases, you can recover compensation to help cover the financial costs of your injuries, such as:
Therapy expenses
Prescription drugs
Lost income
Other related out-of-pocket expenses
If you lost a loved one in a car accident, you may also recover final medical expenses plus funeral and burial costs by filing a wrongful death claim.
If your injuries severely affected your life beyond financial losses, you could pursue compensation for pain and suffering, emotional distress, lost enjoyment of life, loss of consortium, disfigurement, and more.
You may also pursue punitive damages to punish the wrongdoer in certain cases. For example, the court may force a drunk or intoxicated driver to pay punitive damages.
Contact an Experienced Bismarck Car Accident Lawyer Today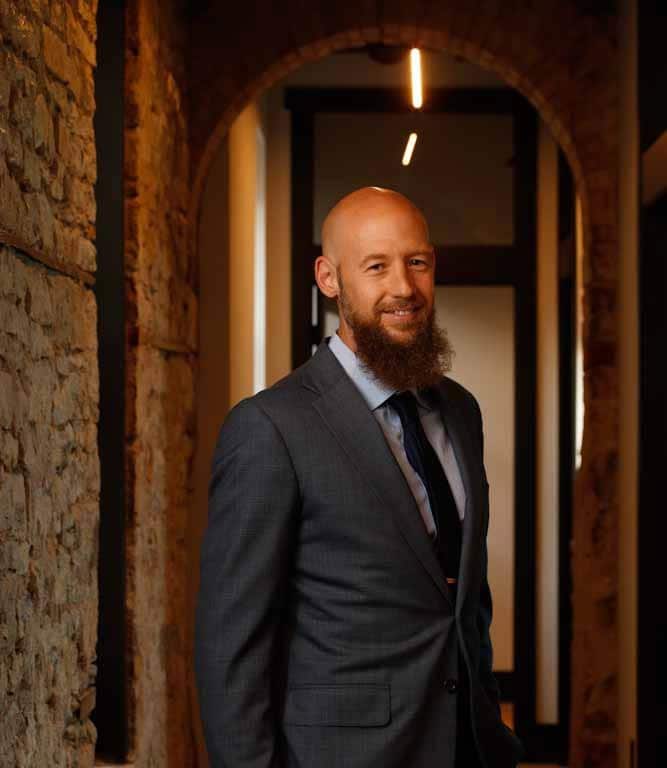 At Nicolet Law Accident & Injury Lawyers, we understand what you are going through. We're here to help you get everything you need to deal with your injuries and realize the most complete physical recovery possible. Reach out to a Bismarck personal injury lawyer.
Our Bismarck car accident lawyers are here when you need us. Contact us today at 1-855-NICOLET for your free consultation and learn how we can help you get the compensation you deserve.