At Nicolet Law, we know how difficult your situation is. Besides the pain from your injuries, you may be faced with piling bills. Or it could be you have lost a loved one through an accident, and you would like to pursue wrongful death compensation.
As much as you deserve compensation for your damages, the process challenges can seem insurmountable. Sometimes insurance companies might decline to pay, leaving you out in the cold. Mostly, this happens when you do not have substantial evidence to prove liability. Other times, they may admit responsibility but then offer you a settlement that is way too low than what you deserve.
Like some our past clients, maybe you could be facing a situation where other law firms have declined to represent you. Regardless of your situation, we understand how difficult this time is for you and are willing to listen and help the best way we can. At Nicolet Law Accident & Injury Lawyers, we have been representing clients since 2007. We offer tailored and affordable services that have helped us recover over $44 million for our clients so far.
If you have a personal injury (PI) or need to pursue compensation for a deceased loved one, contact our Amery, WI personal injury lawyers today for a free case evaluation.
Types of Personal Injury Cases We Handle
We tackle personal injury claims resulting from accidents such as:
Car accidents
Truck accidents
Motorcycle accidents
Motor vehicle accidents
Worker's compensation
Social security disability
Defective product liability
Dog bites
Wrongful death
Why Hire Us
As a law firm, we understand clients seek us out of a pressing quest for justice. Bringing negligent parties to account for their wrongs can be a frustrating experience. As legal professionals, our primary purpose is to relieve you of the burden, fight for your rights, and negotiate fair compensation.
Benefits of Hiring Us
#1. We Empathize With You
We value our clients and empathize with their situations. If you're not at fault we will fight to prove the truth of the liability (that the other party was truly at fault), we take you in and walk with you through the process.
Once we get the accident details, we can employ every resource available to gather evidence and build a strong case. We focus on getting our client the best outcome, and will work hard to get those results.
#2. We Negotiate for Fair Settlement
As much as we wish to see your case settle as quickly as possible, we know that prompt compensation is not always in your best interests. It may provide immediate financial relief, only to leave you with uncovered future costs.
When insurance companies make you an early offer, we work with you to determine if the amount is fair or not. Then we send them our demand and negotiate to get the insurance company to agree to fair compensation.
In many cases, we settle the claims out-of-court. But if the insurer refuses to settle fairly, we may file the lawsuit on your behalf and carry on with the proceedings.
#3. We Are Committed
Our commitment to clients enables us to deliver the best possible services in every case that enters our files. Not only do our clients treasure us, but the industry recognizes our contributions.
Some of our awards and recognitions include:
SuperLawyers Magazine Rising Stars
The National Trial Lawyers Top 40 Under 40 award
The best of the Chippewa Valley award
Peer rating for high professional achievement, etc.
#4. Free Consultations and Convenient Payment
At Nicolet Law Accident & Injury Lawyers, we have opened our doors for everyone to seek justice by offering free consultation services. Our Amery, WI personal injury lawyers will evaluate your case for free, no matter your financial situation.
Moreover, we charge our attorney's fees on a contingency basis. This means you do not have to pay any upfront charge for that expense. We only get our pay after settlement or judgment.
Our Successes
As the adage goes, past results do not guarantee future success. However, working with a firm with a track record of winning cases can be an essential part of your due diligence when seeking legal representation.
Some of our recent successes include:
$1,200,000 - For burns from a car accident
$1,050,000 - Pedestrian hit by a vehicle
$335,000 - Slip and fall accident
$815,000 - Victim of drunk driving accident
$300,000 - Policy limit car accident claim, etc.
We have also compiled stories of our past clients' settlements to encourage you as you seek justice. Please read them here.
Frequently Asked Questions
What are the steps for a personal injury claim?
A personal injury claim follows these main five steps:
Getting medical treatment
Consulting a personal injury lawyer
Investigating the claim and developing evidence
Submitting a demand and negotiating
Filing a lawsuit (if settlement fails)
What is the statute of limitation for personal injury claims?
The statute of limitations for personal injury cases varies from state to state. If you got injured in Amery, the Wisconsin statute of limitations for personal injury is three years. That means you must file a lawsuit against the at-fault party within three years after the date of the accident.
However, in some wrongful death cases, the limit for filing a lawsuit can be a short two years after the cause of action accrues.
What evidence is required in a personal injury claim?
Getting in an accident is not enough to warrant compensation. A plaintiff must provide evidence to support their claim about the defendant's liability (that the defendant was at fault) and the damages they sustained.
Examples of evidence include:
Physical evidence (equipment, clothes, tools, weapons, vehicles, etc.)
Scene evidence (skid marks on the road, broken window glass, etc.)
Injury documentation (medical data, bills, repair receipts, etc.)
Eyewitness testimony
Accident photos and videos
What damages am I entitled to in a personal injury claim?
You can claim various damages, depending on your losses.
Examples of typically allowed damages include:
Medical expenses (current and future)
Lost wages
Lost earning capacity
Pain and suffering
Other damages may include:
Wrongful death (claimed by relatives of a deceased accident victim)
Punitive damages (awarded by a court as punishment to a defendant who demonstrates an intentional disregard for the safety for others)
Must I file a lawsuit in a personal injury claim?
No. You do not have to file a lawsuit in a personal injury claim. Actually, reports show over 95 percent of claims settle pretrial. If you secure a lawyer with strong negotiation skills, you might get a decent settlement even without taking the case to trial, however, in some cases the case just needs to go to trial to get a fair value.
Let Our Amery, WI Personal Injury Lawyers Pursue Your Compensation on Your Behalf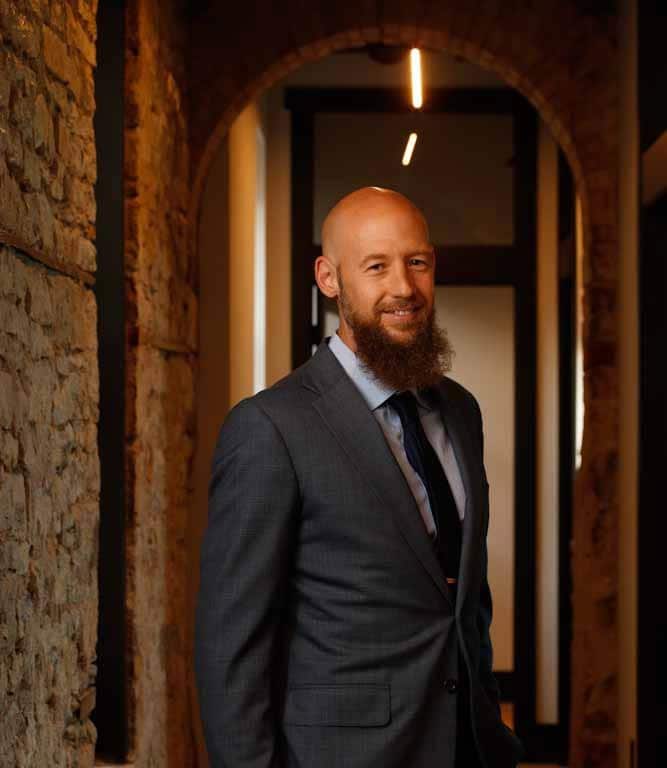 Seeking compensation for personal injuries is never easy. The risk of claim denial or low-ball settlement is always apparent. Without a PI lawyer representing you, chances of securing fair compensation get slimmer.
At Nicolet Law Accident & Injury Lawyers, we understand your struggle and wish to shoulder it on your behalf. Besides preparing your case and negotiating a fair compensation, we can file the lawsuit on your behalf should the settlement fail.

Ready to talk to us? Request a free case evaluation by filling our contact form or dialing (715) 226-6164.