For those with a severe food allergy, taking many extra precautions when selecting, preparing, or consuming meals is a daily necessity. Unfortunately, it's still possible to suffer a dangerous allergic reaction due to unknowingly consuming allergens that were not disclosed, had a misleading label, or were present due to cross-contamination.
Eating or coming into contact with even small amounts of an allergen can cause a severe reaction in just minutes, including life-threatening anaphylactic shock. The symptoms of anaphylaxis can also cause dizziness or loss of consciousness, leading to other physical injuries like broken bones or head trauma.
This is why all establishments in Wisconsin that handle or serve food, including food manufacturers, restaurants, and schools, have a legal duty to avoid these incidents by implementing proper safety practices.
If you or a loved one suffered serious food allergy injuries that could have been prevented, you might be entitled to compensation under Wisconsin's personal injury laws.
At Nicolet Law Accident & Injury Lawyers, we know this situation is your worst nightmare and that it comes with a range of very difficult physical and financial consequences. Our team of experienced Wisconsin food allergy injury lawyers can help you explore the legal options available for securing money damages.
Nicolet Law Accident & Injury Lawyers Can Help With Your Wisconsin Food Allergy Injury Case
When poor food safety leads to a severe allergic reaction, catastrophic injuries can result—hypoxic brain damage, kidney failure, slipping into a coma, or even death. After a harmful, preventable allergic reaction, victims and their families can also struggle with massive medical bills and the stress of dealing with insurance companies, among many other challenges.
At Nicolet Law Accident & Injury Lawyers, we offer exceptional legal services and compassionate support in every aspect of the process of seeking compensation for preventable injuries. Our attorneys know how to handle food safety litigation thanks to our deep understanding of the laws and industry standards that apply in these cases. We also limit our caseloads to provide all clients with personal attention and maximum effort.
Contact our award-winning lawyers today to take the first step towards recovering fair compensation for the damages and losses you've suffered due to food safety negligence.
Our Track Record of Success - Case Results
"
Russell handled mine and my daughters claim, after being in a car accident and I have to say what an Amazing law firm. Stayed on top of my accident claim and case, even when the other company's a
djuster did not want to cooperate in communicating. Would highly recommend. While nobody ever "wants" to be in a situation to need to have to hire an attorney, if I ever was in need again, Nicolet Law firm would be my first call.
"
"
The Nicolet lawyer was fantastic in helping me with my car accident claim. Mr. Russell Nicolet was amazing always there when you needed him and very understanding of all my issues. Hope to never ne
ed a personal injury lawyer again but if I ever do I know who I am calling.
"
The Legal Rights of Food Allergy Injury Victims
People with severe food allergies benefit from strong, federally-enforced regulations designed to guarantee the safety of packaged food products, produce, and prepared foods.
The Food and Drug Administration (FDA) requires food producers, handlers, and servers to take significant measures to protect consumers from suffering allergic reactions.
For this reason, liability in a Wisconsin food allergy injury case doesn't necessarily depend on proving that a business was negligent in its food safety practices. Lawyers for victims of a severe allergic reaction may only have to prove that their clients suffered a preventable allergic exposure because of another party's actions, and that it caused them serious health issues. The high standards set for ensuring food safety reflect the stakes in a potentially deadly allergic reaction.
Some of the strict regulations that have been established to protect the public from harmful allergic reactions include:
Mandatory Labeling of Top Allergens
Food labeling is one of the most crucial tools for protecting food allergy sufferers. The Food Allergen Labeling Consumer Protection Act (FALCPA) aims to ensure that no products with undeclared allergens can be released into the market.
All packaged food products sold in the United States must clearly disclose any major food allergens, including milk, fish, eggs, peanuts, wheat, and soybeans, regardless of the amount present in the food. FALCPA applies to all food products, including dietary supplements, infant formula, and medical foods.
Preventing Cross-Contamination in Food Manufacturing
The FDA also regulates how food manufacturing companies handle ingredients that could potentially cause an allergic reaction. Allergen cross-contamination can happen when one type of food is exposed to another during processing or packaging, even if the two substances never come into direct contact.
The law requires food companies to minimize this risk, such as:
Using separate equipment and facilities for allergen-free products
Following strict sanitation practices in between working with different products
Having strict protocols in place for handling and storing allergenic ingredients
Violation of these rules can lead to fines, sanctions, and liability for harm caused by a consumer's resulting allergic reaction.
Protocols for Serving Patrons With Serious Allergies
All establishments that serve food in Wisconsin, including restaurants, are required to follow specific guidelines to ensure the safety and well-being of consumers with food allergies.
Under the FDA's Food Code, servers must be trained to handle allergen-related requests, especially providing accurate information about all the ingredients in menu items and certainly never serving an unsuspecting consumer any substance they've requested to have excluded from their dish. Commercial kitchens also need protocols to prevent cross-contamination, such as using separate utensils and cooking surfaces for allergen-free dishes.
Who can I hold liable for my food allergy injury in Wisconsin?
Taking precautions to prevent a severe allergic reaction is not only a matter of good faith but also a legal responsibility for all entities in Wisconsin that handle or serve food.
Again, you rarely need a specific threshold of negligence to pursue legal action against an establishment that caused a severe food allergy-related injury. That means you can hold multiple parties liable for a life-threatening allergic incidents, whether due to cross-contamination, undisclosed ingredients, or another major lapse in food safety protocol.
Entities that could face potential liability include:
Schools
Children with severe food allergies cannot stay safe without careful adult supervision. This makes schools and daycare centers a potentially risky environment for vulnerable children, if there aren't adequate allergy management measures in place.
Wisconsin's School Code requires all school districts to implement a detailed allergy policy, which includes being aware of any allergies their students have. They also have to ensure teachers and staff are adequately trained on how to react in the event of an allergic reaction, especially anaphylaxis.
Restaurants
Restaurants can be particularly dangerous places for people with severe food allergies because dishes can contain hidden allergens. For example, if a customer discloses that they're allergic to peanuts, the restaurant can be liable for serving them food cooked in peanut oil and causing a serious medical emergency.
Improper food handling is also a common cause of reactions in restaurant settings, especially if the kitchen isn't following the FDA's regulations for cross-contamination prevention practices, such as using separate cutting boards for known allergens.
Hospitals and Nursing homes
It's standard practice to ask patients about their food allergies when they're being admitted to any healthcare facility. Severe allergies are serious business, so this information needs to be carefully documented and shared with all staff members involved with the patient's meals or nutrition.
This general duty of care to prevent exposure to allergens is especially important in a medical setting because patients may have compromised immune systems or other medical conditions that make them even more vulnerable to severe reactions. Hospitals and nursing homes should also train staff to recognize the signs of allergic reactions and respond appropriately in an emergency.
What compensation can I recover after a food allergy-related injury or death?
Within minutes of making contact with a food allergen, the victim can go into anaphylactic shock, causing much less oxygen to reach the brain or vital organs. A severe allergic reaction that doesn't get treated right away can easily end in tragedy, such as a potentially catastrophic hypoxic brain injury or death. It's also common for people suffering from an allergy reaction to suddenly lose consciousness and get seriously hurt due to falling.
After these terrifying incidents, individuals with severe reactions may contend with expensive medical bills and major disruptions to everyday life. Under Wisconsin law, compensation for economic and non-economic damages can make victims and their families whole.
The experienced attorneys at Nicolet Law Accident & Injury Lawyers represent allergy injury victims in lawsuits and insurance claims pursuing that compensation. We handle every aspect of the process of seeking money damages. Although every case we handle differs, our team can frequently secure payment for our clients':
Medical Expenses
Due to the urgency of these situations, the expenses for getting treated for a severe food allergy reaction are often high and may include emergency services like ambulance transportation. In cases of severe injuries with long-term consequences, like kidney failure or brain damage, the costs can be astronomical and may last over the victim's lifetime.
Lost Income
Food allergy injuries can also lead to a substantial amount of lost income, either because the victim couldn't work for a period of time or because a family breadwinner needed to stay home to be a caregiver. Some food allergy reactions can be severe enough to cause permanent disabilities, leading to a reduced earning capacity for which the victim can also seek compensation.
Non-Economic Damages
Depending on the severity of the victim's food allergy-related injuries, the physical pain, emotional distress, and life disruption caused by the ordeal can be as bad as —or worse—than the financial loss.
In Wisconsin, the law recognizes these intangible, non-economic costs as a direct result of the liable party's preventable and harmful actions. These types of damages can't be measured directly, but a skilled food injury lawyer can collect evidence to document these very real losses and prove them to a judge or jury if need be.
<iframe width="200" height="113" src="https://www.youtube.com/embed/Rp0OjuN--CM?feature=oembed" frameborder="0" allow="accelerometer; autoplay; clipboard-write; encrypted-media; gyroscope; picture-in-picture; web-share" allowfullscreen title="Wisconsin Personal Injury Claims in 10 Steps | Nicolet Law"></iframe>
How We Can Help Wisconsin Food Allergy Injury Victims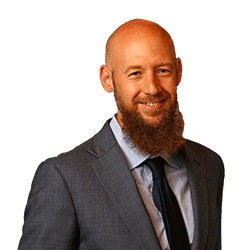 Wisconsinites with severe food allergies do everything under the sun to stay safe. But even their best efforts may not be enough if businesses and institutions don't take appropriate precautions to ensure food safety, as federal and state laws require.
After exposure to a food allergen that puts their life in danger, victims and their families can benefit from turning to a skilled attorney to handle their claim for damages.
At Nicolet Law Accident & Injury Lawyers, we're proud to have the resources and skills to make a difference for our clients during the most challenging times of their lives.
The first and potentially most important step for building a successful food allergy case is establishing liability by showing how the victim was unknowingly exposed. Our Wisconsin personal injury lawyers routinely work closely with investigators to prepare solid evidence of the circumstances that lead to a severe allergic reaction, such as identifying potential labeling errors.
We also go above and beyond to evaluate and prove the wide-ranging damages that result from a life-threatening allergic reaction. Our mission is to secure our maximum compensation for our clients in every case we handle.
The team at Nicolet Law Accident & Injury Lawyer has a proven track record of getting results for victims of preventable injuries, including through negotiating favorable settlements and winning cases at trial. In a free consultation, we will listen to your story, discuss the specific details of your case, and begin exploring your options for taking legal action. Contact us today at (715) 377-2141 to get started.