Premature babies fed Enfamil and Similac formulas have suffered unexpected complications, including an increased risk of necrotizing enterocolitis. Now, entire families must deal with deadly and long-term complications.
Unfortunately, major formula companies, including Abbot Laboratories (the makers of Similac) and Mead Johnson (the makers of Enfamil), continue to heavily market their infant formulas as the ideal solution for infants, including vulnerable premature infants.
Did your child suffer NEC after using Similac, Enfamil, or another cow's milk-based formula? Contact Nicolet Law Accident & Injury Lawyers today to learn more about your rights.
Nicolet Law Accident & Injury Lawyers Can Help Parents in Minnesota File NEC Lawsuits
When your child faces an NEC diagnosis, you may find yourself incredibly worried, not to mention stressed by all the challenges that often go along with that kind of diagnosis. Filing an injury claim cannot help your child recover faster, but it can help provide your family with the funds you may need to handle the medical challenges ahead for your child.
Nicolet Law Accident & Injury Lawyers can help Minnesota parents who need to file NEC lawsuits related to Similac or Enfamil consumption.
<iframe width="200" height="113" src="https://www.youtube.com/embed/e5ceg9YtTxg?feature=oembed" frameborder="0" allow="accelerometer; autoplay; clipboard-write; encrypted-media; gyroscope; picture-in-picture; web-share" allowfullscreen title="Nicolet Law"></iframe>
We make sure that you understand your family's rights after a serious diagnosis.
An NEC diagnosis caused by Similac or Enfamil consumption could affect your entire family, particularly if your child suffers from short bowel syndrome, growth failure, or developmental delays.
You may have much higher medical expenses than you initially anticipated. You may also find yourself dealing with several serious challenges, including missing time at work or needing to plan for the long-term care of your child. We make sure our clients understand all of their family's rights related to an NEC diagnosis, including the compensation your family might deserve.
As a parent whose child suffered NEC due to Similac or Enfamil consumption in the NICU, or after returning home from the hospital, you may join a lawsuit to help you seek compensation for your child's losses. However, you still need a solid understanding of your overall rights and next steps.
We help you collect all the evidence needed to show that your family deserves compensation.
Sometimes, collecting the data your family needs can prove challenging to establish your right to compensation. You may need to show records from the NICU or provide evidence that your child consumed the formula in question.
We help fight for the rights of families that suffered a devastating infant diagnosis.
Learning that your child suffered NEC due to formula consumption can change your life. Your child may end up with lifelong medical problems, or you may even lose your infant. At Nicolet Law Accident & Injury Lawyers, we help fight for the rights of families who have suffered a devastating infant diagnosis.
Do You Qualify for Compensation for Your Child After an NEC Diagnosis?
Similac and Enfamil provide heavy marketing regarding their cow's milk-based formulas, but they may not provide adequate education for parents, including the education they need to help them make informed decisions about what will offer their child the best chances of growing healthy and strong following premature birth.
In many cases, you may qualify for compensation for your child after an NEC diagnosis.
Your child received a cow milk-based formula either in the hospital or to take home from the hospital.
Any cow's milk-based formula can increase your child's risk of developing NEC, including several popular products that both Similac and Enfamil market specifically for premature infants.
Take a look at these familiar products:
Enfamil 24 Cal
Enfamil Human Milk Fortifier
Enfamil NeuroPro EnfaCare
Similac Special Care 20
Similac Special Care 24
Similac Special Care 24—High Protein
Similac Special Care 30
Similac NeoSure
Similac Liquid Protein Fortifier
All of these products contain a cow's milk base. However, they do not contain adequate warnings that will let parents know about the increased risk of developing NEC and what that could mean for their child.
These formulas may end up prescribed or recommended for infants in the NICU, who may need to consume additional calories to help them gain weight. Infants may also require special formulas that will allow them to take in calories faster when they suffer from conditions that make it more difficult for them to take in food, including low energy. Unfortunately, these dangerous formulas can increase the risk of NEC.
Your child suffered an NEC diagnosis.
An NEC diagnosis can cause dangerous complications for your infant. If your child faced an NEC diagnosis following formula consumption, talk to an NEC lawyer to learn more about your family's rights and the steps you need to take to protect your child.
If you have questions about whether you might have the right to file a claim after your child's NEC diagnosis, contact Nicolet Law Accident & Injury Lawyers to ask those essential questions.
How Can a Minnesota NEC Lawsuit Help After an NEC Diagnosis?
As a parent, especially the parent of a premature infant, you need to feel confident that your child can safely consume products recommended by doctors, nurses, and other care providers. Discovering that a product intended for infants has fallen far short of the mark and left your child in danger may leave you uncertain about what to do next.
A Minnesota NEC lawsuit cannot turn back the clock and repair the damage your child has suffered. It can, however, help provide your family with much-needed compensation that can help you cover some of the expenses associated with your child's diagnosis and treatment.
Recover compensation for the medical expenses your family has faced.
An NEC diagnosis can mean substantial medical bills. Your child may need some immediate procedures, including surgery to remove the damaged intestine. Your child may stay in the NICU longer because of an NEC diagnosis (which, in turn, may mean medical bills that continue to increase substantially).
It may also mean that your child requires ongoing or even lifelong medical care related to the diagnosis. Some patients with NEC, for example, may end up needing long-term feeding support, including tube feeding. In many cases, those complications can make overall care much more difficult.
As part of an NEC lawsuit, you can recover compensation for some of your family's financial losses due to your child's NEC diagnosis, including the increased medical bills. As the parent of a preemie, you may already have immense expenses from your child's stay in the NICU. Compensation for the increased medical expenses associated with an NEC diagnosis can help you cover some of those medical costs.
Get compensation for funeral expenses, if needed.
In some cases, an NEC diagnosis may result in death, especially for very low birth weight or very premature babies. If your child suffered immense complications after an NEC diagnosis that resulted in death, you may have the right to recover funeral and burial expenses for your loss. Paying for a funeral can prove incredibly expensive, especially in the aftermath of a tough medical battle and the bills your family may have faced. Compensation for your funeral costs can help provide you with some peace of mind.
Seek compensation for your child's suffering.
An NEC diagnosis can cause immense suffering for your child and your entire family. Not only does NEC cause suffering in the moment, it may cause ongoing, lifelong suffering for your child, including sometimes permanently diminishing your child's enjoyment of life. NEC can lead to learning disabilities, developmental concerns, and even digestive issues that may follow your child into adulthood.
Through a Minnesota NEC lawsuit, you can pursue compensation for some of the suffering your child may have faced or may face in the future. Pursuing compensation for your child's suffering can also provide you with much-needed funds that may help you build a better life and better provide for your child in general.
Learn more about how much your NEC claim is worth by scheduling a consultation today.
The Dangerous Actions Taken by Formula Advertisers in Minnesota
Since 2011, formula manufacturers, following an announcement by the Surgeon General, have known about the increased dangers of NEC following formula consumption. Despite that knowledge, however, formula manufacturers continue to push their products—including products specifically marketed for premature infants.
False Assurances
Infant formula intended for premature infants often include false ideas about the benefits those formulas can provide.
The labels on those formulas claim to provide several advantages, including:
Higher calories, which manufacturers insist can help infants grow
Brain support
Eye support
Increased vitamins and minerals, which, according to manufacturers, aid in immune support
In reality, however, infant formula cannot fully replicate the advantages offered by human breastmilk. In fact, formula feeding may have several considerable downsides when compared to feeding with human milk. Babies fed human milk grow and develop at the same rate as their formula-fed peers for the vital first six to eight weeks of life. They also have a lower likelihood of developing NEC and other dangerous health problems, including SIDS. Formula manufacturers, however, continue to push the importance of their fortified formulas and the advantages they can offer.
Inadequate Warnings
The American Academy of Pediatrics strongly encourages the use of human milk for all premature infants. In fact, the APP notes, "The potent benefits of human milk are such that all preterm infants should receive human milk. Mother's own milk, fresh or frozen, should be the primary diet."
The AAP continues to say, "If mother's own milk is unavailable despite significant lactation support, pasteurized donor milk should be used."
The AAP clearly notes the better health outcomes of using human milk rather than formula feeding. Furthermore, studies continue to confirm the link between NEC and formula feeding and supplementation.
An infant fed cow milk-based formula has a significantly higher risk of developing NEC. Even an infant fed human milk with cow's milk-based fortifiers has a 4.2-fold increased risk of developing NEC, and a 5.1-fold increase of developing the need for surgical treatment for NEC or dying of those injuries.
Not only do formula companies continue to market products that they claim offer the best possible outcomes for preterm infants, they offer no warnings about the potential risk of NEC. Formula containers contain warnings about the possible dangers of scalding relating to microwaving their products, since they can develop hot spots, but they contain no information about how formula consumption could raise the risk of NEC. This simple omission means that many parents remain unaware of the full dangers their children could face.
Pressure to Formula Feed
Many parents feel immense pressure to feed their infants formula rather than human milk. Parents of premature little ones may find themselves surrounded by formula marketing geared toward pressuring them into choosing preemie formula for their children.
Formula comes from doctor's offices. Formula manufacturers send free samples and coupons in the mail the moment parents start acknowledging pregnancy and signing up for registries.
Once parents have formula in hand, they may prove much more likely to try it, which may lead to increased difficulty maintaining the mother's milk supply and, ultimately, the breastfeeding relationship.
The WHO believes that "marketing practices exploit uncertainty when mothers and parents are at their most vulnerable, and aim to change the values, beliefs, and practices of families and communities." This pressure has, in many cases, caused parents of premature infants to give their infants formula, ultimately leading to an NEC diagnosis and serious complications.
Contact Nicolet Law Accident & Injury Lawyers to Learn More About Your Rights to a Minnesota NEC Lawsuit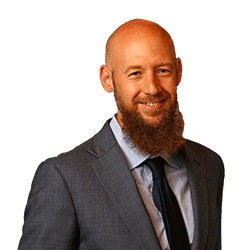 If your infant has faced an NEC diagnosis after formula feeding, your family may deserve compensation. Contact Nicolet Law Accident & Injury Lawyers today at (612) 688-4459 for your free consultation.
Minneapolis Office
43 SE Main St
Suite 500
Minneapolis, MN 55414
Phone: (612) 446-3999