Food allergies can lead to certain reactions that cause serious injuries or even death, with many allergic reactions resulting from the negligence of others. If you believe a negligent party contributed to a food allergy injury or death, you may recover compensation for your related damages.
With a Minnesota food allergy injury lawyer by your side, you may file a successful claim or lawsuit against restaurants, food manufacturers, and other parties responsible for food allergy injuries.
The legal team at Nicolet Law Accident & Injury Lawyers has experience representing clients in many cases, and can help victims of food allergy injuries pursue the compensation they deserve.
Why You Should Turn to Nicolet Law Accident & Injury Lawyers
If you require reliable legal services to file a claim or lawsuit against negligent parties liable for food allergy injuries, Nicolet Law Accident & Injury Lawyers is here to help. We have decades of collective legal experience backing our firm and can meet even the most complex legal challenges. We can provide the guidance you need throughout your case and help you recover the compensation you are entitled to receive.
Over the years, we have recovered millions of dollars in compensation for our clients. To get a better idea of the kind of compensation you might be able to recover with our help, take a look at our case results. We work to identify all damages pertaining to our clients' cases to calculate the compensation available to them. We also continue negotiating with insurers and liable parties to reach a fair settlement amount with every case.
Depending on your location, we can meet at one of our conveniently located offices in Minnesota. We have offices in Hibbing, Minneapolis, Woodbury, and Duluth to help us connect with clients across the state. We can also meet with our clients virtually if needed.
While no result can be guaranteed, contact us at Nicolet Law Accident & Injury Lawyers today to see how we can help you following a food allergy incident.
Recoverable Compensation for Food Allergy Injuries
Allergic reactions to foods can lead to severe injuries or even death. As a result, victims and their loved ones may sustain many damages that negligent parties must compensate in these cases. Generally, damages in food allergy injury cases may include various economic and non-economic damages, with rare instances involving punitive damages.
Understanding the different types of damages in these cases may help you determine how much your case is worth.
Economic Damages
The main type of damages that you may recover in a food allergy injury case is economic, also called special damages. These damages include all financial losses resulting from food allergy injuries, including the costs of treating injuries and losses stemming from missing work or being unable to return to work.
The following are some specific examples of economic damages in these cases:
Medical expenses for immediate and ongoing care
Lost income resulting from a lasting illness caused by an allergic reaction
Lost earning capacity
Burial and funeral expenses resulting from wrongful death
Non-Economic Damages
Another type of damage is non-economic in nature, meaning that the damage personally affects individuals without direct financial costs. Victims may be able to recover these in addition to economic damages if they suffer pain and suffering because of a food allergy incident.
Some examples of non-economic damages in food allergy injury cases could include:
Physical pain resulting from the allergy injury, including severe allergy symptoms
Psychological distress such as trauma, anxiety, or depression stemming from the experience
Loss of consortium or companionship if the allergy and subsequent injuries affected relationships
Loss of support if a family loses a loved one
Punitive Damages
If the negligence is extreme enough in a food allergy injury case, the court may award punitive damages to supplement economic and non-economic damages. These damages punish defendants and prevent similar acts. For example, a staff member at a restaurant may have knowingly served a customer food to which the customer was severely allergic, with intent to harm. In this instance, punitive damages may prevent this defendant from harming others and set an example.
Different factors may affect the damages and compensation in a case. The team at Nicolet Law Accident & Injury Lawyers can identify all damages pertaining to your case and calculate the full settlement amount you may be able to recover.
Results-Driven Representation for Every Client
"
Russell handled mine and my daughters claim, after being in a car accident and I have to say what an Amazing law firm. Stayed on top of my accident claim and case, even when the other company's a
djuster did not want to cooperate in communicating. Would highly recommend. While nobody ever "wants" to be in a situation to need to have to hire an attorney, if I ever was in need again, Nicolet Law firm would be my first call.
"
"
The Nicolet lawyer was fantastic in helping me with my car accident claim. Mr. Russell Nicolet was amazing always there when you needed him and very understanding of all my issues. Hope to never ne
ed a personal injury lawyer again but if I ever do I know who I am calling.
"
What Causes Food Allergy Injuries in Minnesota?
People across the country have many types of food allergies, with around 32 million Americans allergic to one or more foods. Food allergies also frequently result in severe reactions—Over 200,000 people require emergency care for allergic reactions every year in the U.S.
Like other states, Minnesota has many restaurants and food products that could put people at risk without the proper precautions in place. Negligent restaurant staff, manufacturers, healthcare providers, and others may be liable for food allergy injuries if their negligence leads to a severe allergic reaction.
There are several potential causes of food allergy injuries in Minnesota, such as:
Failure to Train Employees
One of the main causes of food allergies in restaurants and other businesses is inadequate staff training. Wait staff requires training on food allergies and their potential dangers.
For example, an employee should understand that serving a certain food in close proximity to a person who is allergic may lead to a reaction. Wait staff should ask chefs or cooks which foods contain which allergens and accurately relay that information to customers. This can help the staff determine how to properly serve customers without harming them.
In addition to restaurants, food packaging companies, grocery stores, and other businesses should have strict policies and sufficient training programs around food allergies. Otherwise, you may hold them liable for a severe allergic reaction.
Failure to Warn
Food products should have proper labeling that warns of allergy risks.
The 2004 Food Allergen Labeling Consumer Protection Act (FALCPA) requires labels to warn consumers if food products contain:
Eggs
Fish
Milk
Tree nuts
Soybeans
Crustaceans
Wheat
Peanuts
Labeling must be specific when describing these products. For example, a label must say "contains peanuts" instead of "contains nuts."
Failure to warn with proper labeling could contribute to an allergic reaction, enabling victims or their loved ones to file a defective product claim against negligent parties.
Failure to Prevent Cross-Contamination
Another form of negligence that can lead to allergic reactions and injuries is the failure to adhere to cross-contamination standards. Without the proper precautions, cross-contamination could occur, which entails particles of different foods combining through a form of contact.
The Food and Drug Administration has specific guidelines in place for safe food handling to help prevent cross-contamination. For instance, it is important to separate raw foods from other foods, use separate cutting boards for raw foods and produce, and wash hands thoroughly after handling food items and utensils.
Restaurant staff, grocery store employees, and others must take the necessary steps to prevent cross-contamination that may cause harm to customers or others.
<iframe width="200" height="113" src="https://www.youtube.com/embed/UWQcllBhM6A?feature=oembed" frameborder="0" allow="accelerometer; autoplay; clipboard-write; encrypted-media; gyroscope; picture-in-picture; web-share" allowfullscreen title="Wisconsin &amp; Minnesota&#39;s Award-Winning Injury &amp; Accident Lawyers | Nicolet Law"></iframe>
Types of Food Allergies and Injuries
There are many types of food allergies that affect millions of Americans, with some more severe than others.
Some common food allergies include:
Eggs. Many people are allergic to eggs, or more specifically, the proteins they contain. Reactions to these allergies can be serious, especially for children.
Milk. Some may suffer allergies to the proteins found in milk, including casein, beta-lactalbumin, and alpha-lactalbumin. This allergy is different from lactose intolerance and is potentially more serious than reactions experienced with lactose intolerance.
Fish. People with allergies to fish may be allergic to either finned fish or shellfish/crustaceans. Symptoms of these allergies do not typically appear until adulthood.
Wheat. All products containing wheat can cause a serious allergic reaction in people with wheat allergies. Everything from foods containing flour to cosmetics and pharmaceuticals containing wheat may put these individuals at risk.
Peanuts. People who are allergic to peanuts often suffer serious and potentially fatal reactions when coming into contact with peanuts. This allergy is responsible for more cases of anaphylaxis than any other food.
Individuals may suffer many types of symptoms and injuries due to an allergic reaction to certain foods.
Some of these symptoms could include:
Swelling
Itching, hives, or eczema
Twitching or tingling in or around the mouth
Diarrhea
Abdominal pain
Wheezing, congestion, or breathing difficulties
Lightheadedness, dizziness, or loss of consciousness
Vomiting or nausea
In extreme cases, victims may also suffer anaphylaxis, which is life-threatening and needs emergency treatment. Severe allergic reactions may ultimately lead to coma and death without immediate care.
Why You Should Hire a Minnesota Food Allergy Injury Lawyer
Following an allergic reaction and injuries, you may want to file a claim or lawsuit against liable parties who allowed the reaction to take place through negligence. If you decide to build a case, it is important to have an attorney by your side. A lawyer can help you navigate the claims or legal process without potentially compromising your case.
Keep in mind that when negotiating a settlement on your own, you may be unfamiliar with the process and make the wrong statement. You may also fail to collect enough evidence to prove negligence and that the defendant was liable for an allergic reaction. Even if a settlement offered to you seems high, you may be able to recover even more compensation based on all the damages involved.
Also, every personal injury case has a statute of limitations that gives you a limited amount of time to file a claim or lawsuit. In Minnesota, the statute of limitations for most product liability cases is four years after the date of the incident. While this may seem like plenty of time to file, that time can quickly pass, evidence can disappear, and expenses can quickly add up, so seek compensation as soon as possible following a food allergy injury.
If you need a Minnesota food allergy injury attorney, the professionals at Nicolet Law Accident & Injury Lawyers know how to build a successful case. As we handle your case, you can focus on recovering and spending time with your loved ones.
What to Do After Sustaining Food Allergy Injuries
Following a food allergy incident, there are some steps you can take to increase your chances of successfully filing a claim or lawsuit against liable parties. The following are some critical steps that may help you succeed with your case:
Follow Your Doctor's Treatment Plan
After suffering an allergic reaction, your doctor is likely to provide you with a treatment plan, which could involve regular appointments to monitor your condition and prescription medication to treat allergy symptoms and illnesses. It is important to adhere to this treatment plan and avoid veering away from it.
If you have any issues with your treatment plan or believe it is ineffective, consult with your doctor before making any changes. Following your treatment plan and attending scheduled appointments will generate medical records and bills proving the extent of your injuries.
Collect Evidence to Prove Negligence and Damages
Another step to take is to collect sufficient evidence proving how negligent restaurant staff, packaging firms, or others contributed to an allergic reaction. For example, you should photograph the ingredients list of food items that do not have proper labeling disclosing allergens.
You may also be able to get testimony from witnesses who can confirm that wait staff neglected to ask about allergies before taking an order.
Consult an Attorney
Before starting a claim or lawsuit against negligent parties, you should consult a Minnesota personal injury lawyer. An attorney can determine whether you have a case and collect any evidence supporting your case. If the attorney decides to handle your case, you will receive guidance throughout the claims or legal process.
Get a Free Case Evaluation With a Minnesota Food Allergy Injury Attorney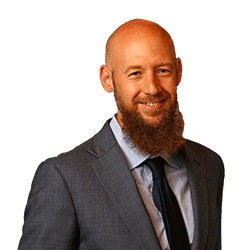 If you suffer an allergic reaction because of another party's negligence or intent to harm, you may be able to recover full compensation with the help of an experienced food allergy injury attorney in Minnesota.
To find out whether you have a case that Nicolet Law Accident & Injury Lawyers can handle, start your free case evaluation online or call us at (612) 446-3999 today.