Semi-truck and tractor-trailer accidents in Hibbing, Minnesota, are not uncommon, and they can change the course of your life forever. Severe injuries caused by truck accidents can result in costly medical bills, long-term pain, and emotional trauma.
If you have suffered an injury in a truck accident, you need time to heal and recuperate from your injuries, and that can prove difficult when you have medical bills piling up and causing financial stress. Fortunately, the experienced Hibbing truck accident attorneys at Nicolet Law Accident & Injury Lawyers can help.
Nicolet Law Accident & Injury Lawyers' team of seasoned attorneys helps clients across Minnesota and Wisconsin file claims, negotiate settlements, and go to trial, if necessary. We always strive to ensure that victims of truck accidents recover as much as possible from their accidents physically, emotionally, and financially.
About Our Regional Law Firm
Since 2007, Nicolet Law Accident & Injury Lawyers have built a reputation as one of the premier Hibbing truck accident law firms. With nine locations across Wisconsin and Minnesota, we have the resources and reach of a large regional law firm with the personal touch of a local attorney.
Our team of lawyers and legal professionals live in your community, and we remain dedicated to helping individuals work through accident claims to ensure the best possible results.
How Much You Can Claim for a Truck Accident in Hibbing
If you have suffered injuries in a truck accident, you might wonder what you can claim. Every case involves unique facts and circumstances, which is why the legal experts and attorneys at Nicolet Law Accident & Injury Lawyers review your case closely to determine how the case affects your physical health, mental health, and financial stability, both now and in the future. We will advocate for the maximum amount of compensation to ensure that you have everything you need to recover from your truck accident.
Some factors that our Hibbing truck accident lawyers will consider when building your case include:
Injury extent and severity;
Current and future medical bills;
Physical, mental, and emotional pain and suffering;
Insurance coverage;
Ability to work;
Loss of future earnings; and
Effect on accustomed lifestyle.
As every case is different, we recommend that you contact one of our Hibbing truck accident lawyers to discuss your specific case. We can review your case and discuss your legal options.
Primary Causes of Truck Accidents in Hibbing
Semi-trucks and tractor-trailers can prove difficult to maneuver in inclement conditions. The cold weather common during Minnesota winters can make roads especially dangerous. Semi-truck drivers who do not exercise extra caution on Minnesota roads often cause accidents resulting in severe injuries. When in an accident with smaller passenger vehicles, the superior size and weight of a semi-truck can easily cause life-altering injuries and fatalities.
Although improved safety features and tightened regulations on the trucking industry enhance road safety, studies show that truck accidents have increased in recent years.
Per the Federal Motor Carrier Safety Administration, the most common causes of trucking accidents include:
Brake problems;
Interrupted traffic flow;
Prescription and OTC drug use;
Excessive speed for conditions;
Unfamiliarity with roadways;
Issues with road quality;
Failure to come to a complete stop;
Distracted driving; and
Fatigue.
Truck accidents can cause severe life-altering injuries, from bone fractures to brain and spinal cord injuries and even the loss of a limb. Our Hibbing truck accident lawyers know how these kinds of injuries can affect victims for the rest of their lives. We leverage our comprehensive understanding of Minnesota trucking laws and regulations to fight for maximum compensation, so victims can recover physically, emotionally, and financially.
What to Do if You Sustain Injuries in a Hibbing Truck Accident
If you experience a truck accident in Hibbing, first obtain emergency and medical assistance. Call 911 and file a police report as soon as possible. Keep in mind that the truck driver's company and insurers will likely attempt to minimize their liability, regardless of the severity of your injuries. This can include altering the scene of the accident, erasing black box data, filing falsified reports, or even asking you to sign a waiver.
Nicolet Law Accident & Injury Lawyers' Hibbing truck accident lawyers will work to even the playing field so that the trucking company and its insurance provider face accountability and you get the compensation you need to cover the full cost of your injuries. Rather than stressing over the insurance claim and trying to fight for compensation against the trucking company and its insurance adjusters, let Nicolet Law Accident & Injury Lawyers do the heavy lifting. We will handle the legal aspects of your accident, so you can focus on your recovery.
How We Can Help With Your Hibbing Truck Accident Claim
After a truck accident in Hibbing, you may feel as though you have no recourse. Fortunately, our team of experienced personal injury attorneys and legal professionals stand by ready to help.
We can:
Gather evidence at the accident scene;
Examine and document the crash site;
Obtain eyewitness accounts;
Acquire police reports;
Work with your medical team;
Petition the courts to preserve black-box data;
Obtain the truck's maintenance records and shipping documents; and
Review and preserve logbooks and other critical documents.
At Nicolet Law Accident & Injury Lawyers, we strive to help truck accident victims seek justice against negligent and incautious truck drivers and their employers. Our Hibbing truck accident attorneys will go toe-to-toe with the trucking company and its insurance provider to ensure that they face accountability.
Contact Us Today for Your Free Consultation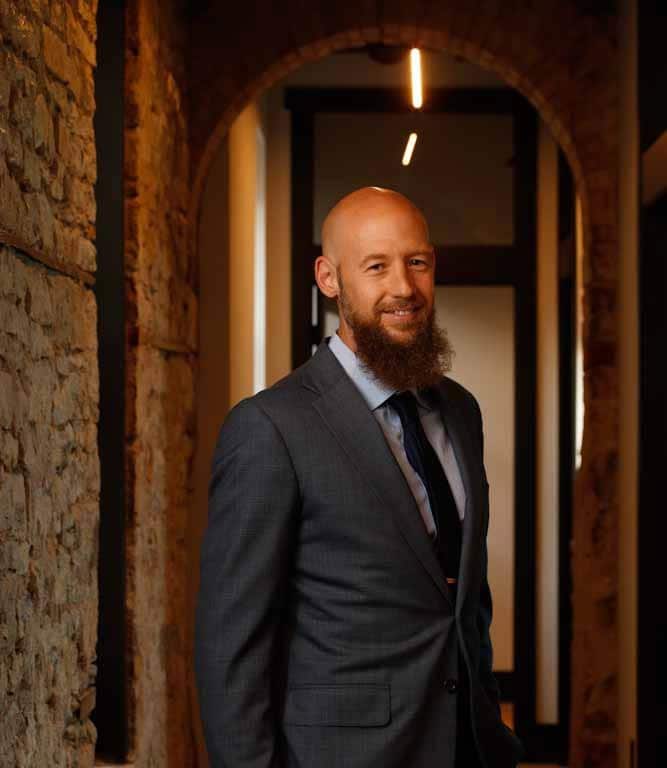 Our Hibbing truck accident lawyers can help you with every aspect of your legal case. During your initial consultation, we will review your case in detail and provide a comprehensive evaluation, so you can determine the best legal options for your needs.
We provide free consultations, and we accept our semi-truck cases on a contingency basis, which means that you don't pay anything upfront. Instead, under our agreement with you, we only collect a percentage of the compensation we win on your behalf. We aim to make every aspect of the process as easy and stress-free as possible so you can focus on recovering from your injuries.
Call us today at (218) 217-0659 or online to schedule your consultation.
"
Russell Nicolet represented me for a personal injury case. He was kind, compassionate, and professional. He made my concerns his concerns. He was quick to respond to my calls and emails. He kept me up
 to date on the progress of the case. Every interaction with Russel and his staff was a positive experience. If you are looking for a personal injury attorney, I highly recommend Russell, or his colleagues at Nicolet Law.
"
"
Eureka!! All of my questions were answered and although my situation doesn't warrant legal representation I am moving forward with quality resources and the added confidence that I received know
ledgeable and professional advice.
"