Hibbing Car Accident Lawyer
Despite its small size, the town of Hibbing sometimes sees a lot of traffic. In recent years, the town installed its first traffic roundabout at the intersection of Highways 169 and 37 to accommodate commuters. Additionally, Highway 169 is a major artery to northern Minnesota along with Highway 53 and both roads see significant traffic.
More traffic results in more car accidents. Accidents happen all the time, from minor fender-benders to pile-ups that cause a lot of injuries. If you have been involved in a car accident, you need a local attorney familiar with the local courts and traffic laws.
Nicolet Law Accident & Injury Lawyers' legal team works with Minnesota residents just like you. We can also help you if you came in from out of town and someone injured you in a car accident. Our Hibbing car accident lawyers have a local office right here in the Howard Court Building, and we have the experience to fight for you in your legal claims following a car accident.
Common Causes of Hibbing Car Accidents
Not all accidents are the fault of one or more of the drivers. For example, considering the 58 inches of snow we get each year and the 38 inches of rainfall, poor weather conditions can affect roadway conditions and visibility.
Still much of the time, at least one of the drivers is at fault.
Common negligent driver behaviors that can cause an accident include:
Distracted driving such as texting while driving;
Driving under the influence of alcohol or drugs;
Speeding over the posted limit, sometimes running a stop sign or light;
Reckless driving including tailgating and weaving in and out of traffic; and
Driver fatigue, which can impair a driver's ability to focus and drive safely.
What Should You Do After a Car Accident?
First, you need to get medical attention for any injuries you may have sustained. Second, call your insurance company to inform them of the accident. Third, call a qualified, experienced car accident lawyer in the area such as Russell, Adam, or Benjamin Nicolet or one of our associates at Nicolet Law Accident & Injury Lawyers.
To advise you about the strength of your case and your legal options, your attorney will need:
A police report about the accident.
The contact number of the other driver and their auto insurance information.
The names and contact information of any witnesses at the accident scene.
Any photographs that were taken at the scene of your car and your injuries.
Medical reports about your injuries.
Your description of what happened in the accident.
The more information you can provide your attorney the better. Once your attorney receives this information, they can get to work gathering all the facts and building your case.
Compensation for Hibbing Car Accident Damages
Filing a car accident lawsuit does not mean you will have to go to court. Many cases settle out of court. But rest assured that if you choose to work with us, the Nicolet Law Accident & Injury Lawyers' team will fight to try to get you the full compensation to which you are entitled.
Depending upon your injuries and the damage to your vehicle, the compensation you may receive from the at-fault party could include:
Repairs or replacement of your car;
Past, current, and future coverage of the medical expenses for your injuries;
Mental anguish from and following the accident;
Loss of income during your healing process; and
In some rare cases, punitive damages if the at-fault driver's behavior was particularly egregious.
An Example Case Handled by Nicolet Law Accident & Injury Lawyers
A woman came to us who had been hit in an intersection by another vehicle. She was injured and her car was damaged. She had two passengers with her and they all agreed that their light was green and the other driver's light was red.
The woman was driving without insurance and incurred overwhelming medical bills. She was unable to afford the repairs for her car. Before she came to us, the other driver's insurance denied her compensation claim.
After discussing the accident with Nicolet Law Accident & Injury Lawyers, we knew she should be eligible for compensation for her damages in the accident. The most important evidence we obtained records of the other driver's cell phone usage. We found that the other driver was texting at the time of the accident.
When we took a deposition of the other driver, he admitted to texting while driving. Soon afterward, his insurance company offered a settlement that paid for our client's car repairs, medical bills, and pain and suffering compensation.
This is just one good example of why you need an experienced car accident lawyer on your side.
Nicolet Law Accident & Injury Lawyers Fights Hard for Our Clients
During our years of experience, Nicolet Law Accident & Injury Lawyers has negotiated settlements and received court jury verdicts that total millions of dollars for our car accident clients. Individual payouts have come in from $100,000 to more than $1 million in compensation for our clients who suffered injuries, vehicle damages, and loss of quality of life from a car accident. While we cannot guarantee that any future case will be successful, we have the experience to go after the full compensation to which our clients are legally entitled.
Additionally, our lawyers have been named to the Top 40 Under 40 list and as Rising Stars. We have an A+ accreditation with the Better Business Bureau. More than anything, we take pride in our clients' satisfaction.
Why Choose Nicolet Law Accident & Injury Lawyers?
Once we receive all the pertinent information about a potential client's accident, Nicolet Law Accident & Injury Lawyers will carefully review all aspects of the case and let the potential client know their legal options. We go over the questions and concerns the potential client may have, and if we believe the client has a case and the client wishes to go forward, we sign a representation agreement.
After we've signed an agreement, our attorneys carefully outline and prepare the appropriate filing paperwork and gather additional evidence for the case. We deal with both drivers' insurance companies and attempt to negotiate a reasonable settlement that fully accounts for our client's damages.
While most cases settle out of court, in some situations, going to trial is the best option. We can assess the situation and give our opinions, but the client always decides whether we settle or take the case to court.
Call Us Today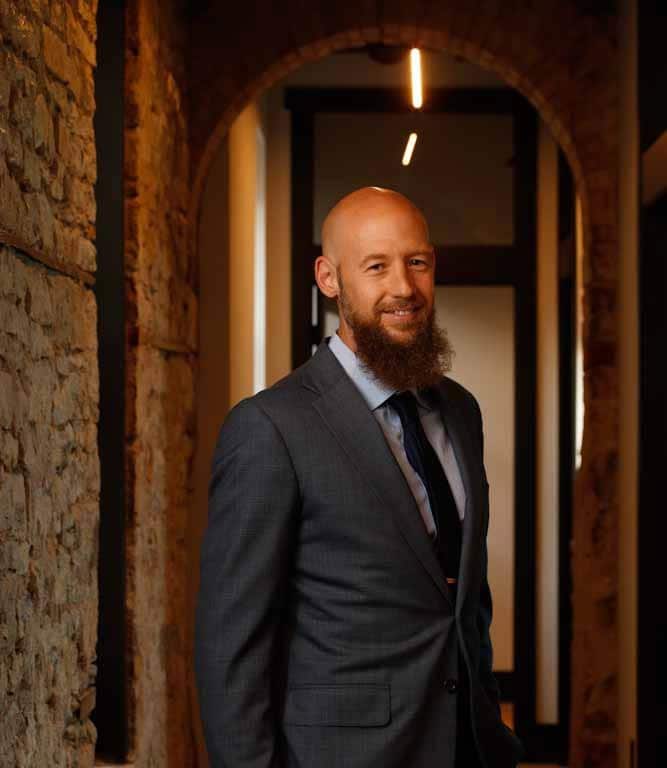 Following an injury accident, your focus should be on healing. Without legal training, you should not try to navigate the Minnesota legal system alone. You need an experienced, professional law team to help you succeed in your Hibbing car accident lawsuit and get you the compensation you rightly deserve.
Let Nicolet Law Accident & Injury Lawyers take the legal battle off your shoulders. Contact us at (218) 217-0659 for a free legal review of your case and let's get you started on the road to recovery.
Hibbing Office
Howard Court Bldg.
302 Howard Street, Suite 123
Hibbing, MN 55746
Phone: 218-217-0659